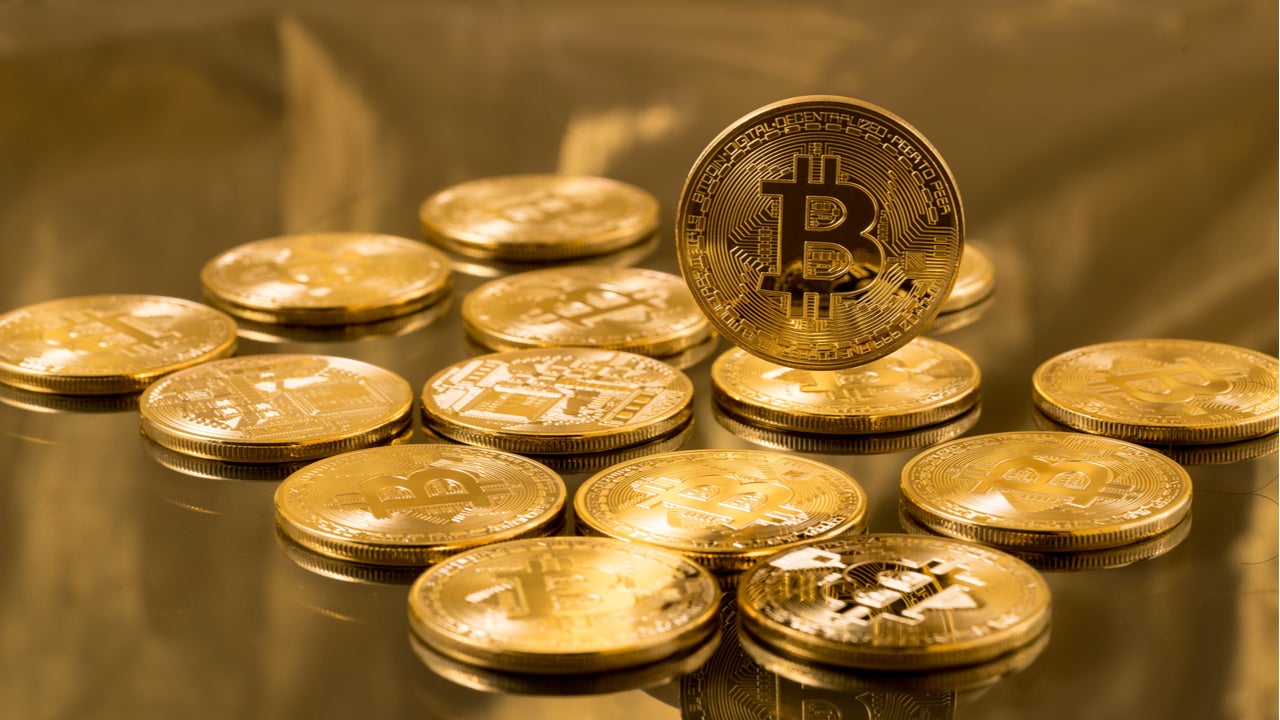 Bitcoin leads as Electronic Payments International lists the top five terms tweeted on payments tech in January 2021, based on data from GlobalData's Influencer Platform. The top tweeted terms are the trending industry discussions happening on Twitter by key individuals (influencers) as tracked by the platform.
1. Bitcoin – 1,012 mentions
Bitcoin holders being barred from depositing profits, the Bitcoin experiment, and the crypto currency becoming more valuable than PayPal, were popularly discussed in January. According to an article shared by Max Keiser, a Bitcoin pioneer, the digital currency had surged record highs but people making profits were struggling to cash in their gains in UK-based banks.
Some banks such as HSBC, will not accept transfers from Bitcoin exchanges, process crypto currency payments, or even allow customers to bank money from their digital wallets, the article detailed. While some lending banks are accepting transfers from digital wallets, others are disallowing their customers to use their credit cards to buy or sell Bitcoin.
Bitcoin was also discussed in the context of it being an experiment like all other experiments, according to an article shared by Jameson Lopp, a Bitcoin engineer. Five years ago, Mike Hearn, a Bitcoin developer, declared the crypto currency a failure and sold all his Bitcoin.
Other discussions related to Bitcoin was shared by Balaji S Srinivasan, an angel investor and entrepreneur, on how it has become more valuable than PayPal and will eventually become more valuable than gold. This crypto currency is said to be doing well due to several factors such as having more token holders than traditional shareholders, having better developer experience with APIs, and having better reach than a corporate product.
Plague Island 🇬🇧 is 💩

Only idiots and masochists would choose to live there.

"Bitcoin holders barred from depositing profits in UK banks | Money | The Times https://t.co/AUfHrmuyEC

— Max Keiser (@maxkeiser) January 9, 2021
2. Fintech – 228 mentions
Top fintech predictions for 2021 and why it is time for fintechs and financial institutions to jump onto the open banking bandwagon were popularly discussed in January. According to an article shared by Alex Jimenez, chief strategy officer at financial firm Extractable, the fintech landscape will transform more rapidly in the upcoming future, especially due to the Covid-19 crisis.
For example, virtual cards, mobile payments, ATMs, and digital wallets are some of the listed fintech transformations. While some firms were slow to adopt technologies, others such as the fintech industry was quick to adopt. A study revealed that 72% of the population used fintech apps in Europe, especially since the Covid-19 outbreak, the article noted.
Fintech also trended in discussions shared by Tolga Tavlas, a fintech influencer and digital banking and cyber security expatriate, on why it is time for fintechs and financial institutions to jump onto the open banking bandwagon.
As open banking gains traction, new privacy regulations allows consumers to easily access and share their account information. Consequently, third-party companies, banks, and fintechs can provide a variety of applications and services including payments, loans, investment advice, and other to best suit consumers' needs.
Top 5 #fintech predictions that will take over the world in 2021 #DigitalBanking #Blockchain#AI #ML #Biometrics#RegTechhttps://t.co/LRBFVKeb1u #finserv #banking

— Alex Jiménez (@RAlexJimenez) January 6, 2021
3. Open Banking – 86 mentions
European Union's (EU) revised Payment Services Directive (PSD2) and mobile payment app Lydia's plan to expand its product portfolio in Europe, were popularly discussed during the month. According to an article shared by Theodora Lau, founder of Unconventional Ventures, a financial services firm, the UK has built the world's leading ecosystem with open banking.
Approximately 2.5 million or more consumers and businesses in the UK are currently using open banking-enabled products to manage their payments, finances, access credit and more. The article further detailed that it is the third year since open banking became a regulatory requirement in the country. The regulation aimed at increasing the competition of small businesses and consumers.
Another discussion related to open banking was shared by Ken Feltman, former chairman of Radnor, on how Paris-based fintech Lydia has expanded its product portfolio in recent times because of the arrival of PSD2 and open banking.
The mobile payment app has included real-time credit products from several providers, which allows users to walk into a store, apply for a loan, and immediately receive the funds in their Lydia account. The app also provides a market for utility services, gift cards, home and smartphone insurance, and charitable donations, the article noted.
3 years since #PSD2 marked the start of #OpenBanking, the UK has built a world-leading #ecosystem:

300 #fintech|s & service providers;
>2.5 million UK consumers & businesses use open #banking;
API calls ≈6Bn in 2020 from 66.8M in 2018.@UKOpenBanking: https://t.co/bBg3y0WuIm pic.twitter.com/2ZTxEuslq9

— Urs Bolt | ti&m 🇨🇭 (@UrsBolt) January 14, 2021
4. Ethereum – 72 mentions
Decentralised exchanges (DEX) expected to break out of Ethereum's ecosystem and launch of Ethereum token by digital avatar and social networking platform IMVU were popularly discussed in January. According to an article shared by Erik Voorhees, the CEO and founder of ShapeShift.io, a crypto exchange platform, DEXs are off to a hot start in 2021 with January volumes set to break past records set in September to $55bn+.
In 2020, Ethereum overshadowed Bitcoin as the blockchain with the most valuable blockspace, and that used to transfer the most value.
In other discussions, Warren Whitlock, a digital business development strategist, shared an article on social networking site IMVU launching the VCOIN digital token to power its virtual economy. VCOIN is an Ethereum-based ERC-20 token, which can be traded both on and off IMVU's platform.
While users can buy goods and services on the IMVU platform through VCOIN, earners can cash their token, if desired. The token is expected to be sold initially at 250 VCOIN for $1, or $0.004 per token, the article noted.
This is the most important phenomenon in crypto right now.

And looking ahead, DEX's will soon be breaking out of Ethereum's ecosystem into and across others.

2021 is going to be badass. https://t.co/nlSYPWXjYe

— Erik Voorhees (@ErikVoorhees) January 16, 2021
5. Gold – 45 mentions
Bitcoin giving competition to gold, and how it is  diminishing the store value of gold with bullion prices falling sharply with a fall in its value, were popularly discussed during the month. According to an article shared by Michael J Casey, chief content officer of CoinDesk, a news site on crypto and digital currencies, the Bitcoin is not yet digital gold, but it is on the path to becoming one.
Like gold, it is being believed that the Bitcoin will take time to establish itself as a store of value. More importantly, what people cannot ignore is that Bitcoin's security model is self-fulfilling in nature of its acceptance, given the growing size of its network.
Other discussions related to gold was shared by Max Keiser on how the largest crypto currency, Bitcoin, is diminishing the store value of gold. Gold will be traded more for jewellery, electronic use, and ornamentation, adding that the price of the yellow metal will fall to just $200 or $300 an ounce instead of the current $1,800. Gold is, therefore, the new aluminium, according to Keiser.
Wherein I ask for patience from those claiming #bitcoin's volatility means it can never be a store of value.

Back in the day, gold must also have taken a long time to establish itself. To illustrate, I embedded a hilarious video from @Cameralla.https://t.co/BSBUrvDkI0

— Staying Home Michael J. Casey (@mikejcasey) January 8, 2021