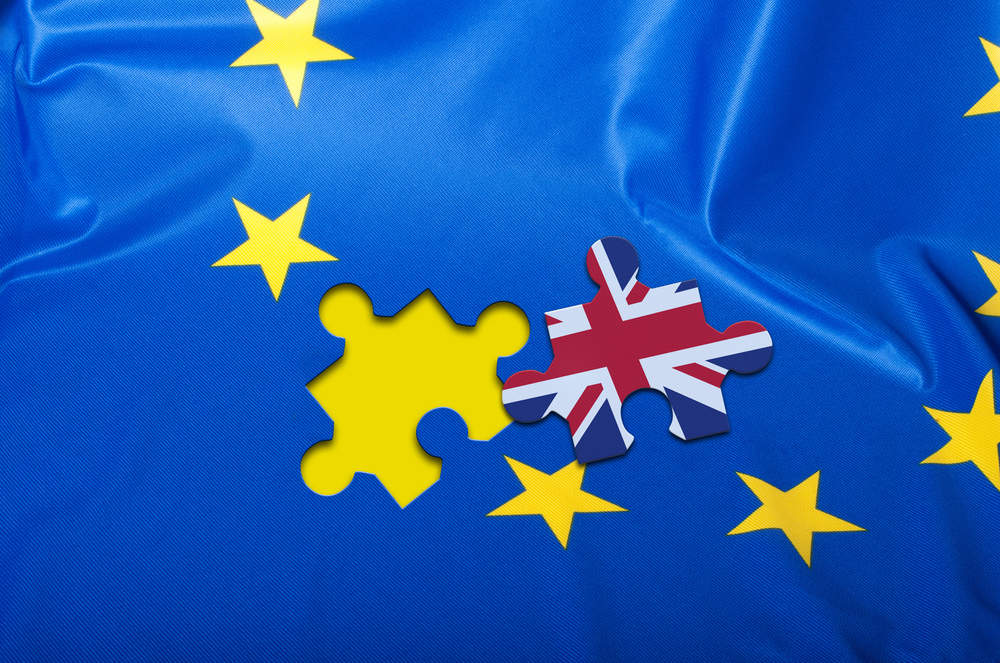 The UK has one of Europe's most well-developed – and competitive – payments markets, with widespread consumer adoption of cashless and contactless transactions. While uncertainties about the country's post-Brexit future remain, the payments market continues to grow as new operators and solutions are launched
The UK has one of Europe's most mature, highly competitive and attractive payment markets.
Pay later and debit card penetration rates per inhabitant stood at 1.0 and 1.7 respectively in 2016. In terms of transaction value, the market accounted for 19.7% of Europe's total, while in terms of volume it accounted for 19.2%.
New banks such as Atom Bank, Fidor Bank, Tandem Bank and Starling Bank are attempting to differentiate themselves in the UK market by launching either online- or mobile-only operations.
With cashless transactions surpassing cash in 2014, the emergence of challenger banks such as these is likely to accelerate the UK's shift away from cash.
Brexit's impact on UK payments
The UK's decision to leave the EU is likely to impact the payments industry over the next five years.
There will be no immediate effect on payments policy and regulation – current payments regulation deriving from the EU will remain until the UK's position in terms of EU trade and legislation is renegotiated.
The political and economic impacts on GDP and the financial markets are likely to spread to consumer lending and retail spending, leading to a decline in revenue in the payments industry. While from 2017 the prospects for the industry will depend on the success of EU negotiations, growth in card transactions will continue, largely driven by the shift from cash to contactless payments.
Government efforts to serve the unbanked
The UK government is developing programs to better serve the unbanked population. One initiative is an agreement between the government and the UK banking industry to offer basic bank accounts free of charge.
Initiated in January 2016, basic accounts can be obtained by individuals who do not have a bank account, are ineligible for a standard current account, or who cannot use their existing account due to financial limitations. Banks must also provide standard services to account holders.
Increasing adoption of contactless
Contactless cards were first issued in the UK in 2003, and numbered 102.4 million in 2016. In line with their growth, the volume of contactless transactions rose from 25.6 million in 2012 to 1.1 billion in the first half of 2016. The number of contactless card transactions rose by 194.2% annually in August 2016.
A key driver of contactless payments has been their rising use on public transport systems. The UK Cards Association expects transaction volumes and values to continue to rise, as a result of an increase in the contactless spending limit. The emerging mobile and wearable NFC payment markets are anticipated to further support growth.
The ease of making low-value payments using contactless cards has made consumers and retailers more open to technology. To further encourage these payments, the UK Cards Association increased the spending limit from $31.50 (£20) to $47.90 (£30), with effect from September 2015.
Alternative payments gain prominence
A growing preference for secure electronic payments, growth in the young population, and deeper smartphone penetration have seen banks, payment service providers and telecoms companies launch new solutions to gain market share.
Sweden-based mobile payment solution provider Seamless launched its Seqr mobile app in the UK in October 2016, in association with GoCardless. Tesco Bank launched its PayQwiq m-payment solution in November 2016, allowing users to make in-store payments by scanning a QR code. In May 2016, Google launched Android Pay with support from Bank of Scotland, First Direct, Halifax, HSBC, Lloyds, M&S Bank, MBNA, Nationwide Building Society, NatWest, RBS, Santander UK, TSB, and Ulster Bank.
Apple launched Apple Pay in July 2015, and the expected launch of Samsung Pay later in 2017 will generate competition in the market.
Growing e-commerce market
The UK is Europe's leading e-commerce market. The e-commerce market posted a CAGR of 7.89% between 2012 and 2016, increasing in value from $123.9bn in 2012 to $167.9bn in 2016, and is anticipated to value $233.4bn in 2021.
There was a decrease in the 2016 e-commerce transaction value as a result of the pound's depreciation against the US dollar following the Brexit vote.
A contributing factor in the growth of e-commerce was an increased focus by retailers on customer-retention tactics, which included customised emails based on consumers' buying patterns, displaying adverts about products and services on social networking pages based on previous purchases, and on-site personalisation features offering an enhanced shopping experience. Such initiatives have developed customer trust and encouraged repeat purchases.
The e-commerce market is acting as an overall growth driver in the payment cards market, and in 2016 payment cards accounted for 78.5% of the total e-commerce transaction value. Digital and mobile wallets and carrier billing collectively accounted for 17.3% of the total e-commerce transaction value in 2016, up from 12.5% in 2012.