The UAE was once seen as the shining
economic star in the Middle East region, but lately its lustre has
worn off due to an unprecedented economic crisis that pushed the
emirate of Dubai to the verge of bankruptcy. However, card issuers,
while cautious over rising levels of credit losses, remain
optimistic about the future. John
Hill reports.
The United Arab Emirates (UAE) was
established in 1971 and is composed of seven emirates: Abu Dhabi,
Dubai, Sharjah, Ajman, Umm Al-Qiwain, Ras Al-Khaima and Fujeirah.
The area has undergone a profound transformation from an
impoverished region of small desert principalities to a modern
state with a high standard of living.
Although the UAE is considered an oil-rich gulf state, it
is actually Abu Dhabi that has the lion's share of oil resources.
The emirate of Dubai used the wealth generated by oil to build an
economy dependant on tourism and construction, fed by an inflow of
expatriate workers who have flocked to the UAE over the last 15
years.
The government has increased spending on job
creation and infrastructure expansion and is opening up utilities
to greater private sector involvement.
But the global financial crisis, tightening
international credit, falling oil prices, and deflated asset prices
caused GDP to drop by nearly 4 percent in 2009. UAE authorities
have tried to blunt the crisis by increasing spending and boosting
liquidity in the banking sector.
How well do you
really

know your competitors?

Access the most comprehensive Company Profiles on the market, powered by GlobalData. Save hours of research. Gain competitive edge.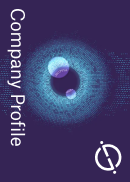 Company Profile – free sample
Thank you!
Your download email will arrive shortly
Not ready to buy yet? Download a free sample
We are confident about the unique quality of our Company Profiles. However, we want you to make the most beneficial decision for your business, so we offer a free sample that you can download by submitting the below form
By GlobalData
The crisis hit the emirate of Dubai hardest,
as it was heavily exposed to depressed real estate prices. Dubai
lacked sufficient cash to meet its debt obligations, prompting
global concern about its solvency.
In February 2009, Dubai launched a $20 billion
bond programme to meet its debt obligations. The UAE Central Bank
and Abu Dhabi-based banks bought the largest shares. In December
2009, Dubai received an additional $10 billion loan from the
emirate of Abu Dhabi, bringing Dubai back from the brink of
bankruptcy.
In July 2008 the population of the UAE was
estimated to be 4.6 million, but the local population of 1.4
million is dwarfed by the 3.2 million expatriate migrant workers,
attracted to the region by high tax-free salaries and sumptuous
shopping and leisure facilities.
The credit card market
The UAE credit card industry has
grown rapidly over the past six years, owing to the economic growth
in the region over the past decade. Most banks operating in the
country offer credit cards to their accountholders.
According to a MasterCard 2009
report, UAE residents account for approximately one-third of the
credit cards in the entire Middle East region.
The report also establishes that 59
percent of UAE residents have some of the highest card penetration
rates in the world. In a country with a population of around 4.6
million, there were 2.4 million credit cards by the end of
2008.
All the internationally recognised credit
cards, such as MasterCard, Visa, Diners and American Express, are
used to make purchases. UAE credit card service providers focus on
the retail consumer industry to boost sales. However, a majority of
the transactions in the country (80 percent) still take place with
cash.
Because of the high per capita GDP (estimated to be
$43,000 in 2008), credit card offerings in the UAE typically come
with a rich array of lifestyle benefits and services attached.
Also, because of the UAE's reputation as a tourist destination,
international travel to and from the UAE is frequent, resulting in
many credit cards offerings including travel benefits as a standard
feature.
However, the industry is also facing a credit
card crisis due to an increasing number of defaulters.
Due to intense competition in the UAE credit
cards industry, the country saw a huge market share war beginning
in 2007. UAE credit card providers used aggressive marketing and
sales tactics to achieve their goals in the booming economy.
Thus, salesmen began to approach every citizen
to sell credit cards to them without considering their credit
ratings or ability to make repayments. The after-effects of the
market war were visible by mid-2009, in tandem with the UAE
suffering the impact of the global economic turbulence of the past
two years.
Thousands of expatriates have lost
their jobs in the trade and tourism hub of Dubai since the
financial crisis triggered a real estate crash late in 2009 that
brought the six-year economic boom to a sudden halt.
According to ArabiaBusiness.com, an online
news resource, some of the UAE banks witnessed more than 2,500
credit card customers departing the country every month without
paying off their balances.
Thus, managing debt has become a nightmare for
several UAE credit card providers.
According to one major lender, RAKBank, most
of those leaving without settling their credit card bills were
employed in the construction sector, which took a severe battering
as the UAE's economic crisis unfolded.
RAKBank, which has around 20 percent market
share in the country's credit card sector with around 300,000
customers, has seen around 1,300 customers fleeing in the same
period.
Card growth levels are expected to slow down
considerably over the next two years, with borrowing levels
impacted by the economic environment and job losses, especially in
the real estate, construction and financial services sectors.
The debit card market
Debit card numbers have also grown
rapidly over the past two years, helped by the migration from
proprietary ATM cards to internationally scheme-branded debit
cards, but this has not yet turned into higher spending per card –
in fact, the UAE has one of the lowest usage rates of debit cards
at the POS in the Middle East region.
Figures from Visa show that as of the second
quarter of 2009, the growth rate of UAE-issued debit card numbers
was double that of credit cards, indicating increasing demand.
However, retail spending on debit cards grew by only 12 percent
compared to the same period of 2008.
The growth rate of spending on credit cards
was over 23 percent. But there is consistent debit usage both at
the ATM and POS. Undoubtedly with the current economic backdrop,
consumers are preferring to use debit as a way to control their
spending, and also because it is easier to obtain a debit card than
a credit card.
According to an official at major issuer
Emirates NBD, debit card spend at the ATM and POS increased by 20
percent over 2009, whereas the growth rate for credit remained
flat.
In 2008, when the economy had yet to go into
freefall, both credit and debit card spending grew by over 30
percent. Nevertheless, some issuers such as Citi maintain that
their credit cards are used 10 to 15 times more than debit cards
because of loyalty programmes and security.
The advent of EMV, contactless and prepaid
propositions are, to varying degrees, helping to promote awareness
and usage of debit.
The first EMV-enabled card in the UAE was
launched in 2004, and more recently the central bank has requested
that all UAE issuers roll out EMV propositions.
However, migration is likely to lag far behind
other countries as most banks have not seen a compelling reason to
fully migrate to EMV, given that magnetic stripe cards already
allow the accumulation and redemption of loyalty points.
One of the first contactless propositions was
launched in 2006 on the MasterCard PayPass platform. Issuers have
wasted no time in implementing online authorisation services
Verified By Visa and MasterCard SecureCode, which should promote
the safety and security of e-commerce and online payments.
When it comes to prepaid, initiatives such as
payroll and transit cards have been launched over the past few
years but the market is yet to take off. Given that the legal and
regulatory environment is not well defined, prepaid uptake is
likely to be restricted to the payroll and transit segments.
The importance of
differentiation
The intensely competitive nature of
the credit card market in the UAE has meant that issuers have had
to offer generous features and benefits on standard cards which are
more in line with premium cards offered elsewhere in the world.
Features such as round-the-clock concierge services, complimentary
access to first-class airport lounges and dedicated customer
service relationship managers are also offered as standard
benefits.
At the same time, segmentation is becoming a crucial
element of acquisition and retention strategies for UAE issuers.
Gold, silver, platinum and premium cards are often only available
to ultra high net worth individuals and for annual fees running
into hundreds of UAE dirhams per annum.
However, in many cases issuers will waive
annual fees provided the customer signs up for some additional
financial service.
Loyalty programmes and co-branding are also
another way of standing out from the crowd, and several UAE banks
have partnered with major retailers or airlines to enhance their
card offerings and distribution potential.
The ubiquity of loyalty programmes has,
however, forced issuers to rethink the way they reward
cardholders.
A growing trend of instantly redeemable
rewards, such as cashback at the point of sale, is becoming
noticeable, with cardholders increasingly wanting instant
gratification instead of having to wait to accumulate rewards such
as air miles to be used at a later date.
One area of segmentation that has really taken
off over the past couple of years is the Sharia-compliant credit
card. These products must adhere to the tenets of Islam and charge
no interest.
Sharia principles dictate that Muslims are
forbidden to participate in any financial practices or do business
with any money-lending entity that charges interest, known as riba;
invokes gharar, or uncertainty (most commonly in the form of
variable interest rates); or uses funds for maysir, or gambling.
The principal means for financial institutions to make money is
through a fee-based process, where variable fees are charged to
guarantee purchase payments to merchants or as a fee for the
provision of a credit facility.
Issuers have taken the opportunity to roll out
classic, gold, platinum and premium versions of Sharia-compliant
cards, and in 2007 the market saw the launch of the first Visa
Infinite Sharia-compliant credit card.
Other banks quickly followed suit and many
have set up their own Islamic banking units in order to create
tailored products for this increasingly important consumer
segment.
As of the end of 2009, there were 24
UAE-incorporated banks and 28 foreign banks operating in the
country, with 756 bank branches in total across the emirates. As of
December 2009, there were 3,599 ATMs operating across the UAE,
compared to 2,420 at the end of 2008.
Issuers
Mashreq Bank
Mashreq Bank had over 450,000 credit
cards in force at the end of 2008 (figures for 2009 were not
available at the time of going to press), and it also has a large
merchant acquiring business where it holds close to 30 percent
market share and leverages its acquiring business to drive up
spending on its credit cards.
It has 226 ATMs across the UAE. Mashreq
current accountholders automatically receive an EMV-enabled Visa
debit card as part of their current account package. All Mashreq
credit cardholders are automatically enrolled into the
MashreqPoints loyalty programme, and earn 1 MashreqPoint for every
AED1 spent on the card.
Mashreq also offers a range of Visa co-branded
cards in conjunction with Etisalat, the UAE-based telecom provider.
Launched in June 2008, the Etislat credit card provides customers
with free talk time based on reward points every time they shop
using the card. The card is free for life for all UAE residents
irrespective of their nationalities and no income documents are
required. There is no minimum spend on the card.
In 2009, Mashreq expanded its credit card
offering by teaming up with Air Arabia to offer a unique
combination of premium banking services along with Air Arabia's
range of travel services. Mashreq also unveiled its Business
Platinum debit card aimed at small to medium-sized enterprises –
the first of its kind in the UAE.
As with the rest of the industry, Mashreq was
hit hard by credit card losses, but it claimed its portfolio had
stabilised and it expects loan losses to improve during 2010. In
2009, its acquiring volumes were impacted by lower spending at
retailers, but it did establish a partnership with China UnionPay
(CUP) to accept CUP-issued credit and debit cards in the UAE.
Abu Dhabi Commercial Bank
(ADCB)
ADCB's debit card range incorporates
EMV technology and a loyalty programme on its Smart Debit product
called TouchPoints, where points are rewarded to cardholders for
every retail purchase above AED4 ($1).
ADCB also offers premium debit
cards, such as the Privilege Club offering, which includes access
to exclusive luxury benefits and a dedicated relationship officer.
There is also the Excellency Premium lifestyle club, available on
debit and credit cards, offered to extremely high net worth
individuals.
In November 2009 the bank launched the
Excellency Visa Infinite credit card which will be offered to
selected to selected clients. It is the most exclusive credit card
issued by ADCB and comes with a personal relationship manager.
National Bank of Abu Dhabi
(NBAD)
NBAD offers free-for-life Visa and
MasterCard-branded credit cards for NBAD salary transfer customers
with a minimum salary of AED5,000. The NBAD Elite Visa Platinum
card offers luxury benefits such as complimentary use of airport
lounges, free travel accident insurance of $500,000, and dining
discounts.
NBAD's loyalty programme, the
imaginatively-titled 'Points', is available on all NBAD credit
cards, offering one point for every AED1 spent using the card.
Points members do not have to pay annual fees on their credit
cards, and points can also be redeemed for gift vouchers for use in
selected retail outlets.
On the prepaid side, NBAD offers consumer and
corporate prepaid offerings, such as the Dubai e-Government prepaid
card for government department online transactions and for everyday
retail transactions. It also offers the Visa-branded Cash Passport
prepaid card aimed at the foreign traveller segment.
Emirates NBD
Emirates NBD was formed in October
2007 following the merger of Emirates Bank and National Bank of
Dubai, and claims to have a market share of 10 percent in the
retail credit card market across the UAE. Credit cards comprised 9
percent of its $6.7 billion retail loan portfolio as of September
2009.
The entities comprising the Emirates
NBD group are Emirates Bank and Emirates Islamic Bank, Al Shaheen
Club, Network International, and Diners Club, along with asset
management, securities and other operations.
Emirates Bank offers meBank Visa and
MasterCard-branded credit cards available to consumers earning over
AED3,000 per month. The meLady segmented product offering has been
designed exclusively for women, encompassing current, savings
accounts, personal loans and a range of credit cards under the
meLady brand. The long-running 'Discounts & Privileges' loyalty
programme was recently discontinued to be replaced by a chip-based
programme.
RAKBank
RAKBank offers a range of high
end-orientated credit cards, such as the Geant La Carte product,
the Titanium MasterCard-branded range, and the prepaid nmC
MasterCard offering.
In February 2009, RAKBank launched
the first debit card in the UAE to offer cashback on purchases,
offering between 1 percent and 2 percent of the value of the
purchase made with the card. RAKBank was also the first bank in the
UAE to introduce the concept of cashback on credit card purchases a
few years previously.
UAE

Real GDP growth
forecasts

2008 (%)

2009 (%)

2010 (%)

UAE

6.0

1.5

2.9

UK

0.8

-2.9

0.0

Germany

1.2

-2.2

0.3

US

1.2

-2.5

2.2

China

9.2

6.3

8.3

Source: Central banks, Emirates
NBD
The RAKBank debit card comes with premium
MasterCard privileges, dining privileges and other travel and
insurance benefits.
In June 2009, RAKBank announced that it would
offer higher customer savings on credit cards, with 5 percent of
international spend on the cards reimbursed to users. The new
cashback feature is available on all MasterCard and Visa credit
cards, including the popular MasterCard Titanium card, and applies
to all retail purchases and cash advances made using the cards
while abroad.
In addition, cardholders in the UAE also
benefit from 5 percent savings on internet purchases made from
international e-commerce sites in any foreign currency.
First Gulf Bank
First Gulf Bank offers a range of
standard, gold, platinum and credit cards aimed solely at women.
Cardholders are also offered the First Rewards loyalty programme
along with monthly promotions for shopping, dining and travel.
Over the course of 2007 and 2008, First Gulf
became one of the fastest players in customer acquisitions and
customer spending.
First Gulf has launched a full range of retail
Sharia-compliant products and services under the 'Siraj' range,
including the Makkah credit card.