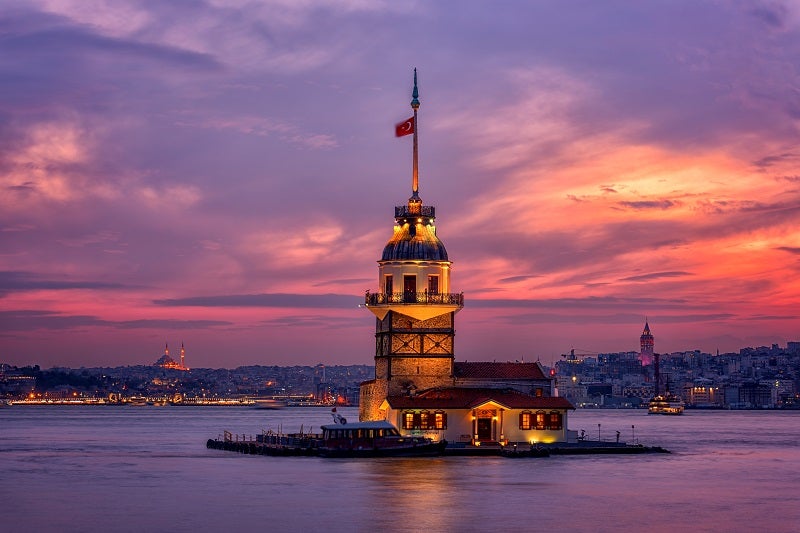 Turkey's payment card market is highly competitive and attractive. Turkey has the highest card penetration among its peers, with citizens holding an average of nearly three cards.
This high penetration has been supported by rising banked and young populations, well-developed payment infrastructure, and the government's vision of a cashless society by 2023.
Consumers are increasingly embracing the use of payment cards for day-to-day transactions: the number of card payments rose from 3.8 billion in 2015 to 6.5 billion in 2019, at a robust CAGR of 14%.
Growth in the payment card market in recent years has been characterised by the rise of contactless payments and the emergence of digital wallets. However, digital wallets still need to demonstrate greater benefits and convenience compared to payment cards.
The transition towards electronic payments is expected to continue over the period 2019-23 on account of the ongoing modernisation of the country's payment infrastructure, the introduction of new alternative payment technologies, and e-commerce payment growth.
Debit card penetration is high in Turkey, with every Turkish resident holding nearly two debit cards. This is supported by a rising banked population, which grew from 66.9% in 2015 to 70% in 2019.
Instant card issuance has become widespread, with VakifBank and Halkbank offering the facility. Despite high penetration, debit card use is mostly confined to cash withdrawals rather than payments; however, with banks offering discounts and reward points on debit cards, Turkish individuals are gradually migrating low-value payments from cash to cards.
Credit card penetration in Turkey stands at 84.6 cards per 100 individuals, which is
the highest rate among its peers. Turkish consumers are also prolific users of credit cards, with frequency of use for payments standing at 61.2 times per card per year – the third-highest rate among its peers after Poland and Russia.
Credit card use for payments will be accelerated by revised regulations introduced in June 2019, which raised the number of monthly instalments on certain products, and reduced monthly minimum payments based on the card's limit.
Turkey was an early adopter of contactless technology in Europe, having first issued contactless cards in 2006. Turkey has registered continuous growth in contactless card holding among consumers, with the number cards rising from 23 million in 2015 to 73 million in 2019 at a strong CAGR of 33.5%. The figure is forecast to increase further to 130.4 million by 2023.
To further encourage contactless payments, the Interbank Card Center increased the cap on contactless payments from TRY90 ($17.02) to $22.69, with effect from August 1, 2019.