• China UnionPay announced that
merchants in 26 countries and regions were able to use CUP as their
payment system by end-2007
• Japanese issuer Sumitomo Mitsui Card and
supermarket operator Aeon will collaborate to
develop terminals capable of reading Aeon's electronic-money
card
• Dutch banking giant ING is working with
MasterCard to develop a near field communications
(NFC)-based mobile payments system that will allow customers to use
their handsets to pay for low-value purchases
• In the fourth quarter of 2007, MasterCard posted
a post-tax gain of $185 million from the sale of shares in
Brazilian acquirer Redecard.
Asia-Pacific
• China UnionPay aims to penetrate second- and
third-tier cities in China such as Xinjiang, Ningxia, Gansu and
Qinghai. The country's largest electronic payment network is
targeting debit card use to constitute 10 percent of retail sales
in second-tier cities by end-2008.
• China UnionPay announced
that merchants in 26 countries and regions were able to use CUP as
their payment system by end-2007. Its merchant network nearly
doubled to 125,000 merchants from 2006 to 2007, ATMs increased 23
percent, and POS terminals increased from 85,000 to 174,000 over
the same period. The network is competing with Visa and MasterCard
for wallet share of the affluent Chinese traveller.
• Industrial and Commercial Bank of
China, the mainland's biggest bank, aims to increase its
credit cards in circulation by 30 percent in 2008. The bank
currently has 23 million credit cards in circulation and aims to
increase the number to 30 million. Credit cards are the bank's
second-most important credit product after mortgages and make up 22
percent of its consumer lending profits. According to official data
sources, there is an estimated 70 million credit cards in
circulation in 2007, an increase of 140 percent from the previous
year.
• China's central bank, People's Bank
of China, said that there are 1.47 billion bank cards in
circulation as of 2007 – a 30 percent increase year-on-year. Bank
cards accounted for 21 percent of the total value of retail sales
with 13.5 billion transactions in 2007.
• State Bank of India, the
country's largest lender, has asked borrowers to manage their
credit card debt and get rid of high-interest liabilities. As part
of the educational campaign, the bank urged customers to save and
invest by establishing emergency funds and opening retirement
accounts
• Cardtrend International, a
loyalty and rewards company, launched a Bonus Point loyalty card in
Guangzhou, China with 250 merchants and 5,000 cardholders. The
company is targeting 1,000 merchants and 100,000 cardholders by
end-2008 in the city that boasts one of the highest incomes per
capita in China.
• Beijing-based China Minsheng
Bank plans to establish a 100 percent-owned credit card
company, although there has been no indication whether it has
received approval from the local authorities. The card company will
have RMB1.6 billion ($222 million) in registered capital and
strategic stakes will be available. The bank already has a credit
card centre which has issued 3.5 million credit cards so far. It
has also previously received regulatory approval to establish a
leasing company with a registered capital of RMB3.2 billion
• Visa has launched its
contactless payWave card in Hong Kong for small-value transactions
with a maximum limit of HK$500 ($64) in a bid to give incumbent
Octopus Card a run for its money. Octopus
dominates the contactless small-value transaction market and is
used in public transport, cinemas, supermarkets, vending machines
and parking metres throughout the territory.
MasterCard also plans to launch its contactless
PayPass card in the third quarter of 2008 with a maximum spending
limit of HK$200
• Japanese issuer Sumitomo Mitsui
Card and supermarket operator Aeon will
collaborate to develop terminals capable of reading Aeon's
electronic-money card. The terminals will also be able to read
telco NTT DoCoMo's mobile phone-based payment
service. The service, known as iD, will enable credit cardholders
to make payments via a DoCoMo phone linked to their card. Sumitomo
Mitsui is already partnering with DoCoMo to introduce the
service
• Korea's Woori Bank will
expand its China operations and plans to open 53 branches within
three years. The first one will be located in Tianjin and 11 will
be opened in 2008. The bank expects its application for the
renmimbi-denominated retail business to be approved in the first
half of 2008, after which it will introduce renmimbi-denominated
debit cards. Woori plans to issue the cards independently, but
partner with local banks to enable customers to withdraw cash from
the already extensive local bank branch network. Although the bank
does not plan to make any acquisitions in 2008, its future
expansion is likely to be inorganic
• Petronas, Malaysia's local
petroleum corporation, has partnered with two large local banks,
Maybank and CIMB Bank, to launch
co-branded credit cards – the Petronas CIMB MasterCard and Petronas
Maybankard Visa. According to Petronas, 25 percent of transactions
at its domestic retail arm are card-based. The two cards will be
free for life with no minimum spending requirement. Maybank plans
to issue 100,000 cards within 12 months; CIMB is aiming to acquire
150,000 cardholders in the first 36 months
• LandBank of the Philippines
has launched the OFW Cash Card targeting overseas Filipino workers
looking to remit money home without incurring high remittance
charges. The card is an electronic debit card linked to a Smart
mobile phone, thus enabling mobile phone-based remittances. Smart
is a local mobile telecommunications provider. Cardholders can load
cash to their card through a Smart mobile phone to transfer funds
to a OFW cash card in the Philippines. When the transaction is
completed, a confirmation will be transmitted to the mobile
phone
• Singapore's United Overseas
Bank (UOB) has recently signed an agreement with card
issuer JCB International which will see the bank issue JCB cards
exclusively and offer acceptance facilities to new and existing
merchants in Singapore. The bank says that about 600,000 Japanese
tourists visit Singapore each year and UOB-JCB cardholders will
receive exclusive Japanese dining and retail privileges both
locally and in Japan
• Visa and Singapore
Post plan to offer a new Visa Money Transfer remittance
service from 51 designated post office branches in Singapore to
Visa cardholders in Australia, China, India, Indonesia, Malaysia,
Philippines, Sri Lanka, Thailand and the UK. Customers will need to
register for a CashHome card that will allow cardholders to remit
funds using a 16-digit Visa card number. A maximum of S$3,500
($2,500) can be remitted per day and a fee of S$9 is charged for
every transaction
•
Cosmos Bank
of Taiwan plans
to reissue new cashcards in the second quarter of 2008. The bank
targets white-collar workers with monthly salaries of $2,121 to
$3,636. The bank is not ruling out the possibility of offering
credit and loans to these cashcard holders. There are currently
very few banks issuing new cashcards in Taiwan and leading
cash-card issuers such as Taishin International Bank and Ta Chong
Bank are still deciding whether to return to the market or
not.
Europe, Middle East, Africa
• APACS, the UK payments association, has issued
December 2007 spending figures showing that spending on plastic in
the UK over the Christmas period reached £32.2 billion ($62.8
billion), with £5.4 billion spent online, up 4 percent from 2006
figures. This is the slowest year-on-year increase over the same
period for four years. The increase was due to the rise in spending
on debit cards, which grew by 6.8 percent to £20.9 billion –
although this was less than half of the increase between 2005 and
2006 (15.3 percent). Credit card spending at Christmas fell for the
second year running – £11.3 billion in December 2007 compared to
£11.4 billion for the same period in 2006. There was a decrease of
2.8 percent in the volume of credit card transactions, which was
down from 197 million transactions for December 2006 to 192 million
transactions in 2007
How well do you
really

know your competitors?

Access the most comprehensive Company Profiles on the market, powered by GlobalData. Save hours of research. Gain competitive edge.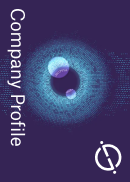 Company Profile – free sample
Thank you!
Your download email will arrive shortly
Not ready to buy yet? Download a free sample
We are confident about the unique quality of our Company Profiles. However, we want you to make the most beneficial decision for your business, so we offer a free sample that you can download by submitting the below form
By GlobalData
• The Pan-Nordic Card
Association (PNC), the organisation for banks working with
payment cards in Sweden, Norway, Denmark, Finland, Iceland, Latvia,
Estonia and Lithuania, has confirmed its active participation in
the work of the Berlin Group, a forum of 23 major card players in
ten different eurozone countries. The Berlin Group
was initiated by major national card payment systems in 2004 and
works to promote card payments in SEPA. PNC's objectives are to
promote the borderless card market and its role as a forum for
co-ordination of and co-operation over card infrastructure.
• MasterCard Worldwide has
announced the European launch of the MasterCard Optimiser for
Travel & Entertainment and Purchasing. This interactive online
tool enables companies of all sizes, including multinational and
public sector organisations, to improve their travel and
entertainment and purchasing programmes and to identify savings
opportunities by benchmarking and analysing them against
best-in-class industry practices. The European launch follows the
roll-out of the MasterCard Optimiser in North America and the
Asia-Pacific/Middle East region.
• UK-based Nationwide Building
Society has joined forces with French vendor Xiring for
the provision of authentication devices which it will begin rolling
out to its online retail banking customers this spring. Xiring says
it has supplied Nationwide with over 1 million of its pocket-sized
portable Xi-Sign 4000 Apacs readers. Several high street banks have
also recently gone down this route. Barclays is issuing handheld
chip and PIN readers provided by Gemalto to half a million
customers who use online banking to transfer funds to new
third-party accounts, while Royal Bank of Scotland is planning to
distribute the Xiring Xi-Sign 4000 devices to its online retail
banking customers.
• The value of mortgage loans in Poland rose by
50 percent to PLN117 billion ($47.4 billion) in 2007 as a booming
economy spurred many Poles to buy their first homes, state news
agency PAP has reported, citing data from Poland's central bank.
Poles also added PLN3.09 billion in credit card debt, which rose to
a total of PLN8.91 billion in 2007.
• HSBC has launched purchase
cards as an addition to its suite of commercial cards in Qatar. The
purchase card from HSBC helps companies streamline the entire
requisition process and manage payments for all business expenses
by controlling and tracking company spending whilst also reducing
administrative costs. The HSBC purchase card can be issued in the
names of selected staff or of one of their departments to enable
them to buy directly from suppliers or to use it for Qatar
e-government transactions
• Allied Irish Bank (AIB) has
announced that it will be launching a new credit card. The new
Click credit card, which has an 8.5 percent interest rate on
purchases, can be applied for online and is managed solely through
AIB's internet banking service. The move by AIB to introduce the
new card dislodges National Irish Bank from the top of the best
buys list with its 9.4 percent rate on its Gold card. However,
unlike other cards with some of the lower rates in the market,
there is no introductory offer.
• Digital distributor and software developer
UC Hub announced that it has launched its
Africards Prepaid Visa Classic Card programme in West Africa
through its subsidiary eSafe. UC Hub estimates that it will sell at
least 100,000 cards in its first year. "Many people in West Africa
have never had an alternative to cash. Now, the Africards Prepaid
Visa Card gives consumers and employers a modern, safe and
convenient way to pay," said Mohamed Elbelamachi, Visa's
relationship manager for West and Central Africa.
• Dublin-based payments solution provider
Payzone will be calling an extraordinary general
meeting (EGM) to approve the removal of CEO John Nagle and CFO John
Williamson from the company at the request of 60 percent of its
shareholders. Payzone also announced that a separate shareholder
group has called for the removal of its chairman, Bob Thian. The
EGM is expected to take place in early March.
• Dutch banking giant ING is
working with MasterCard to develop a near field
communications (NFC)-based mobile payments system that will allow
customers to use their handsets to pay for low-value purchases. The
system will enable customers to pay for purchases by tapping their
mobile phone at terminals equipped with MasterCard's PayPass
technology. The purchase will be deducted from a 'mobile account'
that can be topped up with funds. ING and MasterCard are currently
working with payments technology vendors Collis and LogicaCMG to
develop the system. Finnish company Venyon, which operates a
service platform for over-the-air NFC payments, is also working on
the project, along with Taiwan-based NFC company Toro.
• European payments solution provider
Payzone has entered into a strategic partnership
with US gift card giant Blackhawk to capitalise on
the growing gift card market in Europe. The joint venture will
enable Payzone gift products to be sold to consumers through
Blackhawk Network's retail distribution channels, while Blackhawk
Network's gift cards will be available through Payzone's branded
convenience shops. Payzone currently has operations in 21 countries
across Europe, processing over 630 million transactions annually.
Research conducted at the behest of MasterCard suggests that the
size of the prepaid market in Europe will reach €100 billion ($146
billion) by 2010, of which gift cards will account for around 20
percent.
• Processing firm
FundsTech
has announced that an unnamed Central African financial institution
has signed a letter of intent for the company to plan or provide a
complete debit and credit card processing solution. This will
include debit and credit card processing, money transfer, payroll
and micro lending.

Latin America
• American Express Mexico is offering Gold
American Express Aeroméxico cardmembers special prices on select
consumer electronics items bought with their card at RadioShack
Mexico. The items include electric guitars and portable LCD
displays.
• Bolivia's Banco Mercantil Santa
Cruz has launched an insurance policy for its debit
cardholders. The policy, which is backed by Alliance
Seguros Generales, costs BOB19 ($1.30) a month. It covers
cardholders against fraudulent misuse of their debit cards as a
result of theft, loss or cloning of the card. Policyholders are
covered up to US$10,000 per card.
• Banco do Brasil (BB) has
launched a low-interest-rate card aimed at Brazilian social
security and state pension recipients. The BB Previdência Social
(social security) card can be used either as a credit or debit
card. It has a monthly rate of 2.9 percent. Monthly balances
including interest payments must be no more than 10 percent of the
cardholder's income. No additional cardholders are allowed.
Customers can apply for the card at BB's ATMs or branches. To
qualify, applicants must have their welfare or pension money paid
via BB, but they don't need an account with the bank. BB expects to
issue 350,000 BB Previdência Social cards this year. Around 6
million people receive social security or state pension benefits
via BB, of whom only 2.5 million are BB current
account-holders.
• Banco do Brasil has signed a
deal with Brazilian petrol station operator BR
Distribuidora to issue the co-branded Petrobras Visa
credit card. Petrobras is a part state-owned Brazilian oil company.
The new card, which comes with a rewards programme, will be
marketed at 4,000 BR petrol stations as well as on the web and
other electronic channels.
• Unicred Porto Alegre, a
Brazilian credit union, has launched a low-interest-rate credit
card in partnership with Banco do Brasil. The
Ourocard Visa charges 2.5 percent a month, and comes in three
versions: a domestic-only card, an international card and a Gold
card.
• Argentina's Banco de Córdoba
is installing 100 self-service terminals from Argentine banking
automation vendor Mediterránea Tecnologica. The
terminals' main function is to accept coin and banknote deposits.
Ricardo Sosa, the bank's president, says the bank also plans to
double its ATM estate.
• Latin American price comparison website group
BuscaPe has bought Pagamento
Digital, an online payments services provider. BuscaPe
paid an undisclosed price for 85 percent of the Brazilian company.
Pagamento Digital provides an online payment gateway for credit
cards and electronic fund transfers, as well as a chargeback
facility and risk analysis services. It currently has 500 merchant
clients, with BRL20 million ($11 million) in revenues forecast for
2008.
• Brazil's Caixa Econômica
Federal (CEF), a government-owned bank, is using US-based
Informatica's software as the basis for a data
integration project to gain a single view of its clients. CEF is
installing Informatica's PowerCenter platform for the project,
which will integrate employee, bank account holder and mortgage
customer data currently stored in three different systems. The goal
of the project is to generate decision support information for
CEF's business management, risk management and fraud prevention
systems.
• Latin American retailer and financial
services firm Grupo Elektra has launched its
Banco Azteca del Peru banking operation in Peru,
with the opening of 120 branches in 33 cities. The new bank offers
money transfers, payment services, savings accounts, loans and
insurance products. It targets Peru's low-income and
very-low-income households. Grupo Elektra has similar banking
operations in Mexico, Honduras, El Salvador, Guatemala and
Panama.
• In the fourth quarter of 2007,
MasterCard posted a post-tax gain of $185 million
from the sale of shares in Brazilian acquirer
Redecard. Robert Selander, MasterCard's president
and CEO, told investors that Latin America is a high-growth region
for MasterCard. In the fourth quarter of 2007, MasterCard's Latin
American/Caribbean (LAC) payment card programmes, covering all card
types, had a gross dollar value (GDV) of $47 billion. This was up
28 percent on the fourth quarter of 2006 in US dollar terms. For
2007 as a whole, LAC gross dollar volume (GDV) was up 25.4 percent
year-on-year to $158 billion. MasterCard's fourth quarter 2007 LAC
GDV comprised $25 billion purchase volume and in $23 billion in
cash volume, which includes ATM withdrawals and cashback in
stores.
• Scotiabank is expanding its
operations in Guatemala and the Dominican Republic through a deal
with Chile's Grupo Altas Cumbres (GAC). Financial
terms were not disclosed. Scotiabank says all regulatory approvals
have been received. The Canadian bank will buy GAC's Banco de
Antigua in Guatemala and select assets of Banco de Ahorro y Crédito
Altas Cumbres in the Dominican Republic. The agreement also
includes an option to buy GAC's bank in Peru, Banco del Trabajo.
Banco de Antigua has 47 branches and 98 special service Rapidito
kiosks. Banco de Ahorro y Credito Altas Cumbres has 6 branches and
35 additional points of sale. Scotiabank currently has 380 branches
and 860 ATMs across the Caribbean and Central America.
• Credit information firm
Equifax's Latin American revenues rose by 19
percent in US dollars to $182.5 million in 2007 compared to 2006.
In the fourth quarter of 2007, Latin American revenues rose 30
percent in US dollar terms to $51.6 million year-on-year.
• Scotiabank Peru has teamed
up with prepaid card issuer and money transfer firm N-Via
USA to launch a mobile payment service. Senders can use
their mobile phones to remit funds via SMS text messaging, and
recipients can pick up cash transmitted via mobile phone at
Scotiabank Peru's 400 branches as well as its ATMs. Recipients can
also transfer funds remitted from a sender to a prepaid debit
card.
• The September 2007 New York trial of a gang
of alleged money-launderers who were accused of using ATMs to move
funds to Colombia signals an alarming new trend, warns
Actimize
. Eugene Yoo, director of anti-money
laundering (AML) at the US payments security software firm, says
criminals are exploiting loopholes in banks' AML compliance
systems. "They realise transactions such as $500 ATM cash
withdrawals are well beneath the threshold for AML systems," he
says. "Criminals break up the money, to be sent back to Colombia,
into $500 portions. They open fraudulent bank accounts in the US
and send the associated ATM cards to Colombia." Couriers then
deposit amounts such as $500 at a US ATM, and an associate in
Colombia withdraws this amount at a local ATM. "It's very hard for
banks to detect this type of money-laundering transaction," Yoo
says.

North America
• CyberSource says Miami is the riskiest city for
e-commerce in the US. The internet payment processor surveyed North
American e-merchants in the autumn of 2007 to ask which major US or
Canadian city presented the highest risk of online fraud. Miami got
10 percent of the votes cast, up from 7 percent in the 2006 survey,
while New York City had 8 percent, down from 9 percent. Los Angeles
came third with 3 percent, down from 6 percent. In the "Riskiest
Country" category, Nigeria retained its position as number one,
with the UK in second place, and Ghana in third.
• A US online consumer survey in January 2008
by payment strategy firm Edgar, Dunn & Company
(EDC) found that 29 percent of respondents used an alternative form
of payment online instead of debit or credit cards during the 2007
holiday shopping season. PayPal came first, with 24.4 percent of
online shoppers using the eBay-owned service. BillMeLater came
second with 4.7 percent, while 2.6 percent used Google Checkout.
EDC says 82 percent of all the respondents who used an alternative
form of payment reported it was very likely that they would use it
again.
• Royal Bank of Canada's CASH
(Consumer Attitudes and Spending by Household) Index fell to 56.3
points in January 2008. The index, which measures US consumer
confidence, stood at 65.9 in December 2007. "The decline in the
Index, to its lowest level since data collection began in 2002,
highlights the impact that rising food and fuel costs and declining
housing values are having on consumer confidence," T.J. Marta, RBC
Capital Markets' economic and fixed income strategist, says.
• Amex Bank of Canada and the
Air Miles reward programme have launched the American Express Air
Miles Platinum credit card. The card pays one Air Miles reward mile
for every C$10 ($10.05) in purchases charged to the card at Air
Miles-paying retailers such as Safeway. Also, cardmembers earn one
reward mile for every C$15 in purchases charged to the card at
non-Air Miles retailers. The card's annual fee is C$50. New
cardmembers receive 250 bonus reward miles the first time they use
the card.
• San Francisco's
Bay Area Rapid
Transit
(BART) has launched an m-payments pilot with US
telco
Sprint
and payment processor
First
Data
. The 230 participants are able to walk up to any BART
fare gate with an NFC (near-field communication)-based Sprint
mobile phone and pay for their ride by tagging the phone on a
reader located on top of the gate.
• US retailer Safeway has signed a multi-year deal
with Cardtronics, under which the independent ATM
operator will supply ATM services in 650 Safeway US locations.
Starting in the first quarter of 2008, Cardtronics will provide ATM
cash management, maintenance, customer service, monitoring and
processing services to Safeway.
• Cardtronics is to supply ATMs to properties
owned by Gaylord Entertainment under a five-year
deal. Gaylord owns the entertainment venues Grand Ole Opry and
Wildhorse Saloon, both in Nashville, Tennessee, as well as the
Gaylord Hotels network. The deal covers 12 ATM installations at
existing Gaylord Entertainment properties plus multiple
installations in the new Gaylord National Resort due to open in
Washington, DC this spring.
• Chase Card Services has teamed up with
Office Depot to launch the Office Depot Worklife
Rewards Visa Signature card. The contactless card offers 5 percent
back in rebates on all Office Depot purchases. Rebates are credited
to cardholders' accounts each month, provided an Office Depot
purchase is made that month. If no Office Depot purchase is made,
the rebate accrues until the next Office Depot purchase is made.
The card gives 1 percent cashback on all purchases outside Office
Depot.
• US-based IBC Bank has signed a five-year deal
with Visa that will result in IBC converting its
entire debit portfolio to Visa-branded cards. IBC Bank currently
has 450,000 debit cards in issue in the US.
• MasterCard, US Bank and
Nokia have launched an m-payments pilot in
Spokane, Washington. Participants have been given a new Nokia 6131
NFC-based mobile phone equipped with MasterCard PayPass technology,
which allows them to pay for purchases with a tap of their phone.
Spokane merchants accepting PayPass include McDonald's and
7-Eleven.
• Massachusetts Bay Transportation Authority
(MBTA) has awarded the new contract for its CharlieCard programme
to Germany's Giesecke & Devrient (G&D).
The contract calls for G&D to deliver 5 million contactless
smart cards to MBTA in the next three years. CharlieCard is a
contactless smart card for electronic ticketing, used in MBTA's
Automatic Fare Collection (AFC) system. Transit passengers tap
their CharlieCard against the reader at the turnstile or bus fare
box. MBTA introduced CharlieCard in December 2006, and 2 million
cards were distributed in the first year. G&D has already
delivered 500,000 smart cards to MBTA as part of the
contract.
• Nova Information Systems, a subsidiary of US
Bancorp, has signed a definitive agreement to buy Southern
DataComm, a payment services provider based in Largo,
Florida. The deal is expected to close in early February. Southern
DataComm specialises in the hospitality and multi-lane retail
markets, serving 50,000 merchants.
• TD Canada Trust is to add Visa payWave
contactless payment technology to TD Visa chip cards issued in
Kitchener-Waterloo as part of Canada's EMV market trial. Select TD
Visa cardholders in Kitchener-Waterloo will receive their new
'dual-interface' chip and Visa payWave-enabled card this April.
Also, TD Merchant Services has begun installing Visa payWave
readers at merchant locations in the Kitchener-Waterloo area. Over
300 additional Visa payWave readers will be installed at TD's
merchant locations across the trial area in the next few
months.
• Visa says that, as at the end of 2007, 77
percent of the largest US merchants and 62 percent of medium-sized
merchants had validated their compliance with the Payment Card
Industry Data Security Standard (PCI DSS). Merchants in these two
categories account for two-thirds of Visa's US transaction volume.
Large merchants are defined as processing 6 million or more Visa
transactions annually, while medium-sized merchants handle 1
million to 6 million Visa transactions annually. Visa recently
began levying monthly fines of $25,000 on US acquirers for each of
their large merchants that had not validated PCI DSS compliance by
the deadline. As of January 2008, Visa is levying monthly fines of
$5,000 on US acquirers for non-compliant medium-sized
merchants.