The cards and payments industry in Finland was struck severely by the global financial crisis. However, the nation has bounced back to offer a wealth of options and solutions for its consumers, including contactless technology, mobile and online wallets, e-commerce outlets and improved POS terminals
The European debt crisis had a profound effect on Finland's economy, with GDP growth slowing to 0.1% in 2014.
Despite the sluggish economy, the Finnish payment cards market grew between 2010 and 2014 in terms of transaction value. Improved banking infrastructure, new product developments, higher awareness of electronic payments, and wider acceptance of payment cards at POS terminals were key factors driving growth.
The adoption of Europay, MasterCard, and Visa (EMV) standards and the emergence of contactless technology also supported this growth.
Frequency of use – transactions per card per year – in Finland stood at 170 in 2014, one of the highest figures in the world, and the second-highest in the Nordic region behind Denmark.
According to a 2013 study by the Federation of Finnish Financial Services, two-thirds of Finns use payment cards for regular purchases at grocery stores, supermarkets and gas stations.
How well do you
really

know your competitors?

Access the most comprehensive Company Profiles on the market, powered by GlobalData. Save hours of research. Gain competitive edge.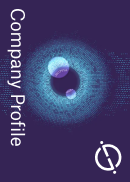 Company Profile – free sample
Thank you!
Your download email will arrive shortly
Not ready to buy yet? Download a free sample
We are confident about the unique quality of our Company Profiles. However, we want you to make the most beneficial decision for your business, so we offer a free sample that you can download by submitting the below form
By GlobalData
The government introduced reforms in 2014, making it compulsory for retailers to offer electronic options for small-value payments.
This is anticipated to further accelerate the frequency of use of payment cards over the next five years, going from 173 transactions per card per year in 2015 to 185.7 in 2019.
The Finnish government has taken initiatives to bring the entire population into the banking system.
As a result, the percentage of the Finnish population aged 15 or above with a bank account rose from 99.7% in 2011 to 100% in 2014, according to the World Bank's 2014 Global Findex survey.
To cater to the growing immigrant population, the National Discrimination and Equality Tribunal enforced a regulation in July 2014 requiring banks in Finland to accept foreign identity documents as a proof of identity to access and manage bank accounts in Finland.
This move is expected to result in an increase in the total number of bank accounts and banking products such as debit cards.
Debit cards continue to dominate, limiting the scope for credit cards' growth
Debit cards have traditionally been preferred by Finnish consumers. Debit cards recorded a healthy growth between the years 2010 and 2014, in terms of the number of cards in circulation, transaction value and volume, and are anticipated to continue recording healthy, sizable growth over the next five years.
The rising awareness of the benefits of debit cards, such as reward points, cashback and issuers' adoption of security measures, supported their increased adoption. The country's rapidly growing e-commerce, retail and tourism industries have driven electronic payments, providing further scope for the use of debit cards in the market.
Debit cards accounted for 85.4% of the total payment cards transaction value in 2014. Finnish consumers have traditionally preferred debit cards to make payments, over credit or charge cards.
Banks and card issuers often offer cards with dual debit and credit functionality, allowing customers making transactions in Finland, or abroad, to opt to pay by debit or credit at point-of-sale terminals, with cards having a credit card number on the front, and a debit card number on the reverse.
Combined efforts by card issuers and government bodies and the rapid reduction of check use have accelerated the use of debit cards.
Given the strong hold of debit cards, credit cards have been slow to take off in comparison.
However, there was a significant shift in product and marketing strategies over the last five years.
Credit card issuers are now using a number of initiatives to attract customers, such as no annual fees, an interest-free period of up to 40 days, reward points, discounts at partner retailers and cashback.
Rising adoption of contactless technology in the Finnish market
Contactless technology is gaining acceptance among Finnish consumers, and issuers are introducing cards enabled with contactless technology to gain a market share in the cards and payments industry.
The latest initiatives in contactless payments include the collective introduction of contactless cards by Euroloan Consumer Finance and Compass Card in August 2015 and the MasterCard Bankkontokort debit card with contactless functionality by Bank of Åland in 2014.
In addition, the Finnish telecommunications company Elisa and convenience store chain R-Kioski began selling pre-loaded near-field communication (NFC) payment stickers in April 2014, featuring MasterCard's PayPass technology.
By the end of 2014, there were two million contactless cards in Finland. This number is expected to reach 7.9 million by 2019, registering a CAGR of 24.24%.
Payments through digital and mobile wallets are gaining popularity in the Nordics
In line with the Nordic regional trend, Finland has made a significant progress towards becoming a cashless society, as several companies and government offices in Finland have abandoned the use of cash.
Government offices such as the National Land Survey of Finland stopped accepting cash in two customer service branches in North Karelia during January-April 2013; the primary reason was to save costs, as cash deposits needed to be sent to the bank once or twice daily.
As the trial was successful, the National Land Survey of Finland stopped accepting cash in all branches in Central and Southern Finland, and Pirkanmaa-Satakunta. Similarly, Aurinkomatkat, one of Finland's largest travel agencies, has terminated cash payments in its service offices.
Use of mobile payments (m-payments) – including mobile wallets and carrier billing – is growing rapidly among Finnish consumers.
The two payment methods collectively accounted for 6.8% of the total e-commerce value in 2014. Finnish telecommunications provider Elisa launched the Elisa Lompakko digital wallet in March 2013; other operators offering digital wallets include EuTeller and Klarna.
The growth of smartphones and rising consumer demand for convenient payments has fuelled growth in m-payments. To capitalise on this, OP-Pohjola Group launched the Pivo mobile wallet app in March 2015.
This wallet uses HCE technology to emulate a card on an NFC-enabled device to make contactless payments. This service is available for holders of OP-Visa Debit and OP-Visa Electron cards.
E-commerce market offers growth prospects
E-commerce recorded significant growth between 2010 and 2014, due to the rise in internet penetration, increasing consumer confidence in online transactions and the growing presence of online gateways in the country.
The growing young and urban populations have a strong inclination for mobile phones and media use, giving a platform for e-commerce companies to reach more potential customers. Growth in online shopping is expected to create opportunities in the cards and payments industry over the next five years.
The value of e-commerce in Finland grew from $5.4bn (€4.1bn) in 2010 to $10.1bn in 2014, at a CAGR of 16.72% over the time period. According to PostNord, Finnish e-commerce from abroad accounted for 40% of the total e-commerce value in 2014 – the highest percentage in the Nordic countries.
The report indicates that an average of 49% of Finns bought products from foreign websites during each quarter of 2014, with a total annual value of $1.3bn.
The growth of e-commerce in Finland is facilitated by the development of information technology including online and m-payment services.
Consumers in Finland mostly use credit transfer to pay for online purchases.
While the shares of payment cards and cash on delivery decreased, digital wallets, mobile wallets, carrier billing and direct debit increased their shares during 2012-2014, as consumers increasingly began to use phones to make payments.
Increasing retail sales and POS terminal installations to card-based payments
Retail sales grew from $43.8bn in 2010 to $50.2bn in 2014, at a CAGR of 3.47%. The increased acceptance of card-based transactions at POS terminals, improved annual disposable incomes, and rising consumer demand for high-quality products resulted in the increased use of cards as a preferred payment channel at retail stores.
Banks are partnering with retail outlets to offer basic banking services and benefits such as reward points, cashback and discounts to serve the rising number of retail customers.
For instance, Danske Bank entered into an agreement with K-food stores in July 2013, enabling customers to withdraw cash at any K-food store in Finland.
Retailers are also increasingly allowing customers to make payments through their mobile phone devices.
Since May 2014, the Finnish hamburger chain Hesburger has allowed customers to make payments and redeem reward points by using the SEQR mobile app, developed by the Swedish company Seamless.
The service was initially available in 120 restaurants, but due to its success, it was rolled out to 160 more branches by the end of 2014.
POS terminal growth is a key infrastructure driver. In Finland, this number recorded a CAGR of 1.94%, rising from 197,000 in 2010 to 212,760 in 2014.
Monitise, the UK-based mobile solution provider, signed a three-year deal with OP-Pohjola Group in January 2014 to launch a multi-language m-POS service for users of Android and iOS in Finnish, Swedish and English languages.
The service can be used by small business and merchant customers to accept card payments and view transaction details using a mobile phone.
The service can also be used by merchants to reclaim up to half of the value of invoices by generating digital tax credit receipts as part of a Finnish government scheme.
With the rising number of POS terminal installations at retail outlets, the potential for card-based payments will grow.
Demographic drivers in Finland pushing the growth of the industry
Finland's population grew from 5.36 million in 2010 to 5.46 million in 2014, at a CAGR of 0.47%, and is expected to reach 5.59 million by 2019.
The economically active population aged 15-64 years accounted for 64.6% of the population in 2014.
This is expected to shape consumer demand and drive electronic rather than cash-based transactions.
Many banks in Finland, such as Nordea Bank, Danske Bank and Bank of Åland, have designed specialised cards targeting this population.
Internet penetration in Finland – the number of users per 100 inhabitants – grew from 86.9% in 2010 to 92.4% in 2014, primarily due to improved infrastructure, falling online fraud and the increased use of the internet by young people.
With rising internet penetration in Finland, e-commerce is expected to grow, providing scope for electronic payments and encouraging banks to expand their online presence.
Mobile penetration – calculated as the number of users per 100 inhabitants – is very high, despite a decline from 156.3% in 2010 to 139.7% in 2014.
The high mobile penetration is due to the expanding young and working-age populations, as well as the increasing availability of low-costing and accessible mobile phones.
According to the 'Mobile Content Market in Finland 2012-2016' report published by Idean in November 2013, the number of smartphone users rose from two million in 2010 to 5.1 million in 2014, at a CAGR of 26.26%.
As more consumers become active on online and mobile platforms, banks are increasingly using digital channels to promote services and increase customer engagement.
For instance, Bank of Åland recorded 850 new customers. These customers signed up for the bank's digital services in 2013, with the most active users above the age of 15 years.
For corporate customers, the bank introduced Business Net payment solutions in the same year, to increase the use of its online channels.
Similarly, Danske Bank offers online, tablet and mobile banking services to its customers.