Portugal banking sector was badly affected by the economic crisis. Debit card transactions are the popular choice among consumer.
Amid growing debt and falling profitability, banks were forced to close operations, triggering mergers and acquisitions which had a direct bearing on the country's payment cards market.
Additionally, profitability in the payment cards market fell following the implementation of the EU interchange fee cap and an increase in bad loans, which specifically hindered pay-later cards.
However, amid this turmoil, consumer preference for debt-free payments and prudent spending resulted in growing debit card transaction volumes and values. Consumers in Portugal made over 1.5 billion purchases with debit cards at the POS in 2017.
Contactless card numbers and usage have also seen strong growth in recent years, with the vast majority of contactless users in Portugal seeing the cards as helpful. In addition, with various government and bank initiatives, payment cards will grow steadily over the next five years and gradually become more accepted.

High bank penetration
Debit card penetration in Portugal is high, supported by the large banked population.
The central bank has pushed banks to offer basic accounts with minimal charges to all citizens, offering services including a debit card and the ability to make credit transfers and direct debits. According to the central bank, the number of basic bank accounts rose from 9,646 in 2013 to 34,953 in 2016.
The government is also using digital channels to increase banking penetration. In July 2017, the central bank issued regulations enabling institutions with headquarters or branches in Portugal to allow customers to open accounts exclusively through digital channels. Consequently, banks such as Novo Banco, Millennium bcp and Santander Totta enable consumers to open bank accounts through digital channels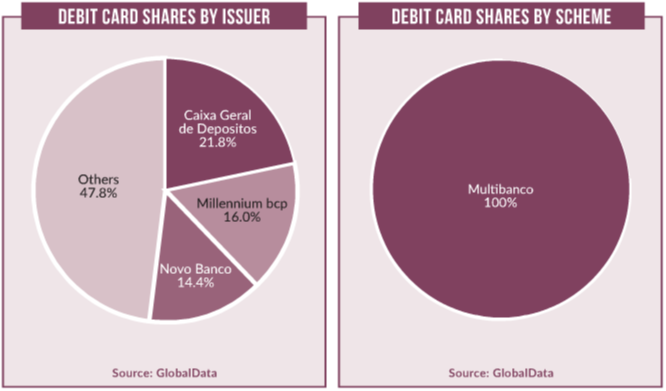 E-commerce
E-commerce is acting as a key driver of payment card market growth. According to a 2016 SIBS Market Report, more than a third of Portuguese consumers prefer payment cards for online purchases.
Many banks offer customised payment cards for online shoppers. For instance, Millennium bcp offers a Visa-branded web card for an annual fee of €10 ($12). Emerging solutions such as PayPal, Masterpass and Seqr are also being used for online transactions.
Consumers most value security when choosing a mode of online payment, with 44% citing this feature. The growing number of online apps such as MB Way and Masterpass is expected to drive e-commerce in Portugal to record a CAGR of 11% over the next five years.
Contactless gains
Contactless payments are expected to gain prominence in Portugal. Caixa Geral de Depósitos, Novo Banco and Banco BPI are now offering contactless cards.
Merchants have also started to provide the necessary infrastructure for contactless payments. Overall the number of contactless cards rose from 3 million in 2013 to 11.6 million in 2017.
Prepaid cards are gradually gaining acceptance among Portuguese consumers, primarily due to prudent consumer spending as a result of subdued economic growth. The number of prepaid cards grew significantly from 1.1 million in 2013 to 2.6 million in 2017.
Banks in Portugal offer prepaid cards for consumer segments such as children, shoppers and travellers. Caixa Geral de Depósitos, for example, offers Mastercard-branded prepaid cards for children aged over 10 years. The LOL Junior Card can be loaded with funds from $6 to $600 through online banking, at ATMs and branches, or by direct debit.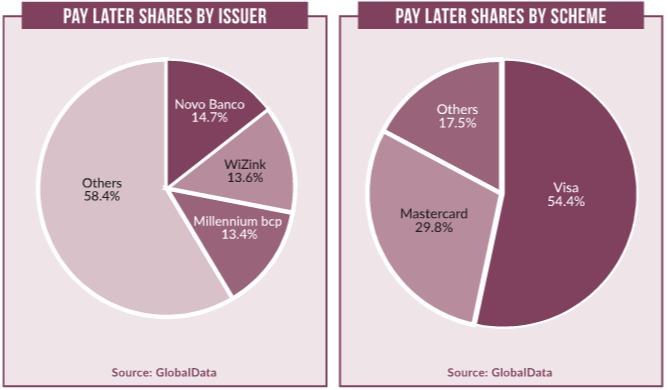 Infrastructure
The number of POS terminals recorded a moderate CAGR of 5.7%, rising from 259,428 in 2013 to 323,931 in 2017.
Retailers are also installing POS terminals that accept contactless payments. A result of which the potential for card-based payments is also expected to grow.
Service providers are launching new products. In September 2017 the National Association of Road Transport Carriers collaborated with myPOS and the National Digital Taxis Center to equip taxi drivers in Lisbon with myPOS terminals that enable credit and debit card transactions and contactless payments.