Despite the recession, Poland represents one of the most
dynamic and rapidly growing card markets in Europe. Now that banks
have been successful in getting cards into the hands of consumers,
their focus is switching to activation and frequent usage
campaigns, and Polish banks are also leading the way in pushing
contactless technology, as Victoria Conroy reports
Poland's economy
With a population of around 38.5 million, Poland has reaped the
rewards of economic liberalisation since 1990 to become one of the
most dynamic card markets in the world. Its 2004 entry into the
European Union (EU) accelerated the development of the country's
financial system, giving a major boost to the economy and opening a
vast pool of opportunity for payment players.
Up until the end of 2007, Polish banks and consumers could have
been forgiven for continued confidence in the economy. In stark
contrast to the rest of the EU, the level of unemployment in Poland
continued to fall over the last few years, and the consumer credit
market rose year after year – by November 2008, credit extended to
Polish households amounted to PLN352.4 billion ($80.3 billion), the
bulk of which is in the form of mortgages.
How well do you
really

know your competitors?

Access the most comprehensive Company Profiles on the market, powered by GlobalData. Save hours of research. Gain competitive edge.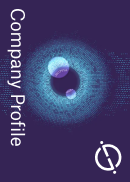 Company Profile – free sample
Thank you!
Your download email will arrive shortly
Not ready to buy yet? Download a free sample
We are confident about the unique quality of our Company Profiles. However, we want you to make the most beneficial decision for your business, so we offer a free sample that you can download by submitting the below form
By GlobalData
However, this rapid growth in lending was accompanied by an easing
in bank credit policies and lending criteria, and the global
economic downturn has sharply pushed up the level of bad debts in
recent months. But this has not deterred domestic and foreign
entities from bolstering their payment card businesses, who view
short term economic knocks as a necessary hardship to tap into the
long term profitability they see in Poland.
Payment card trends
The last decade has given rise to a remarkable transformation in
the way Polish consumers make payments. From an extremely low
penetration level, Polish banks have been hugely successful in
getting cards out to the marketplace, to the point where there are
now 0.8 payment cards per person as of 2008, compared to 0.5 in
2005.
Debit cards dominate the market, with 20.4 million debit cards in
circulation as of 2008 compared to 15.3 million in 2005. Debit
cards are primarily used for ATM withdrawals,
which as of 2008 amounted to PLN231.9 billion, a 10.8 percent rise
compared to 2007. An emerging trend in 2008 regarding Polish ATM
usage is that although values and transaction volumes are rising
year on year, the rate of growth is slowing markedly, with 2008
showing the largest growth rate contractions over the past ten
years.
There has been a rapid rise in debit POS transactions over the last
three years thanks to promotional and educational campaigns
implemented by Polish issuers so it is not surprising that POS
payments are cutting into ATM usage, but it is surprising given the
rate of proliferation in ATM numbers, which grew by 17.6 percent in
2008 to reach 13,575 in total.
The last two years have also seen the introduction of contactless
payment in Poland for transactions under PLN50 ($15 or €11.4)) at
small individual merchants and larger retailer chains, and banks
have made concerted efforts to market the technology to the
country's technologically savvy younger consumers. One reason why
contactless debit payment is being pushed by banks in the country
is that average debit and credit card transaction values in Poland
are relatively low compared to the rest of Europe. CI
analysis of Polish card transaction values in 2008 show that the
average debit card POS spend was PLN94.29 (€21.52), and the average
credit card transaction value was PLN166.77 (€38).
Poland's consumers are some of the most avid users of telephone and
internet banking in the world. As of 2007, there were over 41
million mobile phones in use, a rise of 129 percent since 2006, and
16 million internet users. It is likely that internet shopping will
see much bigger jumps in card payments in Poland in the next few
years, in tandem with the roll-out of EMV-enabled cards. In 2006
only 5.5 percent of all cards in Poland incorporated EMV, but this
had risen to 16.1 percent by the end of 2008.
Credit cards
It is the credit card market that has witnessed the steepest growth
over the last few years – from a base of 4.3 million credit cards
in 2005, or 21.5 percent of all cards, by 2008 over 9.4 million
credit cards had been issued, representing 31.1 percent of all
cards in Poland, in part helped by the waning usage of deferred
debit or charge cards in favour of credit cards. The year 2004 in
particular saw a massive spike in credit card numbers due to
Poland's entry into the EU and the growing presence of foreign
banks in the country who were quick to acquire Polish rivals.
CI analysis of Polish card numbers and card spending show
credit card growth levels far outstripping debit levels, and
although 2008 marked a definite slowdown in terms of spending,
credit cards still managed to record a 26.42 percent jump in
spending to total PLN26.8 billion.
Polish consumers are already familiar with the concept of consumer
credit and instalment loans, and issuers have lowered applicant
acceptance criteria in recent years to reach a wider pool of
potential cardholders – although this has also led to a sharp rise
in bad debt recently.
Another factor behind credit card growth is the fact that some of
leading issuers are units of Western banking groups such as
UniCredit and Credit Agricole, who have transported their marketing
and customer acquisition expertise to Poland. With cost efficiency
being the mantra for Polish banks, they have also placed much more
emphasis on less costly customer acquisition channels such as the
internet, and direct and mobile sales forces, along with
cross-selling to existing customers. It is this approach, rather
than a focus on large-scale marketing campaigns, that have helped
Polish banks to record such impressive card growth numbers.
Although the rate of card issuance is slowing down, Polish banks
are still recording double-digit growth rates in terms of cards
issued, but activating those cards continues to be a major
challenge to the market fulfilling its potential. The focus is now
switching from mass card roll-outs to educating and incentivising
consumers to activate and use the cards on a regular basis,
typically through promotional campaigns such as prize draws, and
drawing on direct sales forces to educate new cardholders at the
time they sign up. Another emerging tool to increase activation and
usage is tiered or elimination of annual fees – the larger the
number of transactions per month, the lower the annual fee levied,
with frequent usage above a certain level of transactions per month
resulting in no annual fee being charged.
Profitability and regulation
In 2007, the Polish Office of Competition and Consumer Protection
(OCCP), in response to a complaint brought by Polish retailers,
ruled that interchange fees between banks in the Visa and
MasterCard schemes were illegal and imposed fines of PLN164 million
on the 20 banks involved along with ordering them to discontinue
their interchange arrangements. Interchange fees in Poland at the
time were between 1 and 2 percent, bringing in annual revenue for
the banks of around PLN400 million. The OCCP stated that the
interchange fee level was not based on objective criteria such as
transaction costs for banks, but "determined by way of an
agreement between entrepreneurs who communicated with each
other in order to obtain additional revenue from each transaction
made with Visa and MasterCard cards".
However, in November 2008, the OCCP lost an appeal filed on behalf
of the banks, in which argued that the existence and
standardisation of interchange fees was necessary for the proper
functioning of payment card systems, and that interchange fees
sheltered consumers from extra costs arising in connection with
each card transaction. The OCCP was widely criticised for
pre-empting the European Commission (EC) decision on interchange
fees, especially in light of the EC's efforts in getting SEPA up
and running, and the increasing importance of Poland's payment
system to it. Had the banks lost their appeal and interchange had
been reduced, payment card growth and bank revenues would have been
hit even harder amid a time of slowing consumer spending. It is
unlikely that the OCCP will take such a forceful stance over Polish
interchange in the near future, meaning that Polish card issuers
can breathe a sigh of relief – at least until the EC raises the
matter again.
Issuers
PKO Bank Polski
PKO Bank Polski has made huge strides in developing its payment
card business over the last three years, including installed
functionally advanced ATMs and restructuring its network of
branches to place more emphasis on direct selling of payment cards.
As of March 2009, PKO had issued 1.03 million credit cards, a 30
percent rise since March 2008. In relation to current accounts, it
is the market leader in Poland with 6.34 million account holders, a
101 percent rise compared to the year-ago period. PKO Bank Polski
has also introduced a range of corporate prepaid cards in the past
year, with 15 new prepaid card agreements signed in the first
quarter of 2009 alone. PKO also ran a promotion from December 2008
to April 2009 which eliminated the fee for topping up prepaid
cards.
Bank Zachodni
As of March 2009, Bank Zachodni had issued 457,000 credit cards, a
rise of 39 percent compared to the year-ago period, and it also
brought MasterCard PayPass contactless functionality to the market
with the launch of a prepaid Maestro card, and a contactless credit
card in March 2008. Bank Zachodni expanded its range of Visa debit
cards in 2008 with the introduction of a cashback scheme giving 1
percent cashback for each card purchase. It also launched Visa
Electron debit cards with contactless payWave functionality as part
of the Konto<30 account for young customers. Bank Zachodni has
also offered 3D secure online authentication services Verified by
Visa and MasterCard SecureCode. In the first quarter of 2009, its
debit card product was enhanced to include the Maestro savings card
as part of a new deposit account offering. By the end of 2008, Bank
Zachodni had upgraded its 1,004-strong ATM network to EMV
technology.
Bank Pekao
Bank Pekao, part of the UniCredit group, offers a full range of
banking services to individual and corporate clients and in the
first quarter of 2009 launched the 'E-lok@ta' promotion through its
electronic banking service Pekao24, allowing activation of payment
cards online. As of March 2009, Bank Pekao had 4.38 million current
account customers (including prepaid card account holders),
compared to 4.33 million as of December 2008, along with a network
of 1,899 ATMs and 1,035 outlets across Poland.
Customers of its Eurokonto account are issued with a
Maestro-branded debit card, and the bank's retail clients can
choose from a range of Visa and MasterCard debit, credit and charge
cards. According to the bank's 2008 annual report, the second half
of 2008 saw the bank migrate its debit and credit cards onto a new
IT platform supporting payment card issuance. The bank's strategy
for 2009 is focusing on developing new card functionality on its IT
platform, as well as rolling out the EMV standard.
Bank BPH
Bank BPH, which is 66 percent-owned by GE Money, concentrated on
growing its market share in the small and medium-sized enterprise
segment in 2008 and the development of alternative distribution
channels. As of March 2009, the number of internet accounts stood
at around 302,000, a 24 percent rise compared to the year-ago
period, while the number of telephone banking users numbered
458,000, 36.3 percent higher than the year-ago period. The number
of debit cards in issuance rose by 17 percent to 421,000 as of
March 2009, with charge cards rising 0.5 percent to 10,400.
However, Bank BPH saw a 9.4 percent drop its number of active
credit cards to 85,000 as of March 2009, compared to 94,900 in the
year-ago period, and credit card transaction volume also dropped to
PK458 million as of March 2009, compared to 486 million in the
year-ago period.
Citibank Handlowy
Citi sold nearly 70,000 credit cards in the first quarter of 2009
alone, with the total number of credit cards in issuance reaching
1.05 million. Citi has a strong position in co-branded credit
cards, with Motokarta Kredytowa Citibank-BP cards
exceeding 270,000, with sales in the first quarter of 2009 reaching
24,000 cards. Citi also had record sales of the Citibank-Plus
credit card, offered in collaboration with Polkomtel. Since the
card was launched in mid-2007, its portfolio exceeded, at the end
of the first quarter of 2009, 150,000 whereas sales in that final
quarter exceeded 30,000 cards. Total share of co-branded cards in
Citi's credit cards portfolio increased at the end of the first
quarter of 2009 to 56 percent. The first quarter of 2009 saw Citi's
credit card Discount Program, the largest of the kind in Poland,
offering cardholders various vendor discounts of up to 50 percent –
currently the discount programme includes over 3,400 retail trade
and service outlets throughout Poland. In the first quarter of 2009
Citi strengthened its position as the leading prepaid card issuer
in Poland with a market share of 73 percent or over 350,000 prepaid
cards, which are used most frequently under loyalty, promotional
and incentive programmes along with social benefit
distribution.
Lukas Bank
In 2008 Lukas Bank, part of Credit Agricole, launched the Furora
credit card loyalty programme, with cardholders getting cashback
for card purchases. The bank also developed its sales network, with
229 bank branches and 154 credit centres at the end of 2008. By
September of 2007 it had issued over 1 million credit cards to
reach 1.18 as of the end of 2007, a 46 percent increase compared to
2006. It also established cooperation agreements with new partners
and retail chains and boosted its presence in the co-branded credit
card market. It also launched two new credit cards issued in
conjunction with retailers Carrefour and Leroy Merlin. In June of
2007 it launched a prestige gold Visa credit card for people
earning over PLN3,000 a month along with facilities such as direct
debit repayment, instalment repayments, and card personalisation
with photographs. It also launched a diversified fee arrangement –
the more purchases made with the card, the smaller the fee for its
use.
Millennium Bank
In 2008, Millennium Bank's number of issued credit card passed
560,000, having quadrupled its credit card portfolio since 2005,
following the creation of a dedicated card sales and distribution
unit. In 2008, its credit card billings reached PLN701 million, a
rise of 43.4 percent compared to 2006. Millennium boosted credit
card activation and usage through special prize promotions, and by
reactivating cardholders who had ceased to use their cards. Its
"Inspiracje" benefit programme encouraged more frequent payments
with credit cards and is now the second-largest discount programme
in Poland, with discounts available at around 2,000 points of sale.
The bank's debit card portfolio grew to almost 800,000 cards at the
end of 2008, a 14 percent growth compared to the 696,000 cards in
2007.