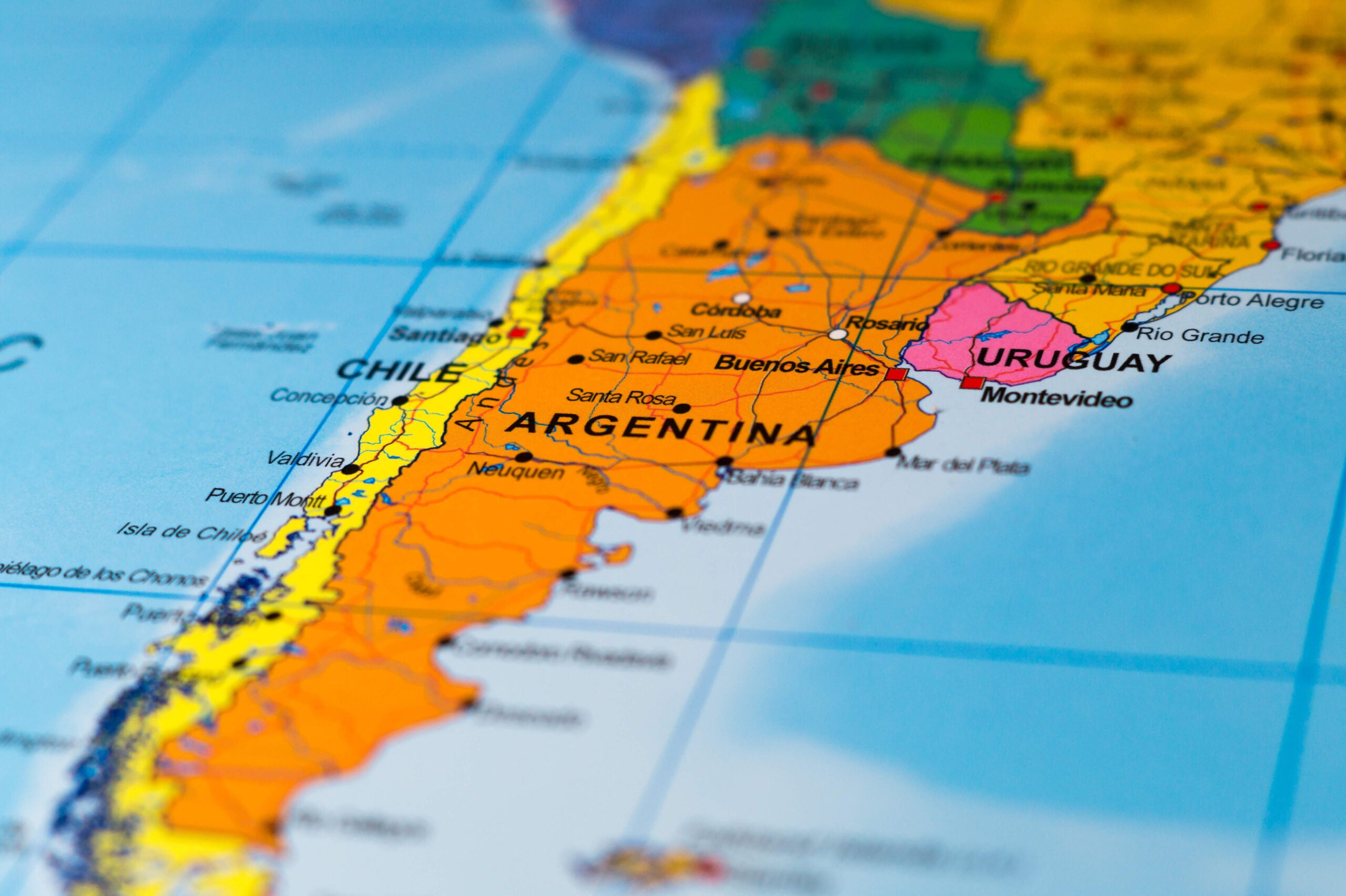 Cash remains the predominant payment instrument in Argentina, mainly for low-value day-to-day transactions. Overall, cash accounted for 78.5% of the total payment transaction volume in 2016.
High interchange fees on debit and credit cards are acting as a hindrance for retailers in Argentina to accept electronic payments. The average interchange fee on debit and pay later cards stood at 1.50% and 2.17%, respectively.
Government financial inclusion initiatives, coupled with improvements to banking infrastructure by commercial banks, have led to a gradual rise in electronic payments. In 2016, the average number of monthly card transactions in Argentina stood at 2.36 – higher than peers including Chile (2.32), Brazil (2.24), Peru (1.13), and Colombia (1.02).

The government has been encouraging the use of debit and credit cards by offering tax benefits and strongly promoting the use of payroll cards in the country. One initiative was the implementation of a mandatory wage account regulation by the Central Bank of Argentina, which requires payroll funds to be directly credited into wage accounts.
The regulation was introduced in 1997 and came into force in 2001. The account is also used for the disbursement of social benefits such as retirement, pension and social welfare funds. In line with these objectives, the central bank in 2016 introduced guidelines for convenient account opening and switching between banks, with the aim of promoting competition.
Debit cards remain the preferred payment card type, accounting for 66.3% of the total payment cards transaction value in 2016. In Argentina, debit cards are offered as a complimentary product with savings or current accounts.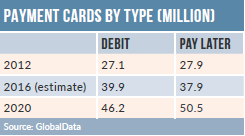 In line with the government's wage account regulation, banks are increasingly offering payroll accounts. All major banks, including Banco Nación, Banco Provincia and Banco Galicia, now offer payroll account, which are usually preferred over current accounts as they are exempted from the government taxes applicable to current account deposits and withdrawals. Holders are also offered benefits such as no annual fees, preferential rates on personal loans and mortgages, and cash advances.
While debit cards continue to dominate, the use of credit cards is anticipated to rise with the abolition of the tax on credit card transactions made in foreign currencies. Rises in Argentina's middle-class population and household consumption are also expected to drive local demand for consumer credit.
Payment companies are developing voucher-based payments for the large unbanked population, allowing consumers to make payments without a bank account or payment card. Cash-based payments through vouchers such as Pago Fácil and Rapipago remain a preferred mode of payment among consumers. However, voucher-based payments are also hindering the government's vision of turning Argentina into a cashless society.