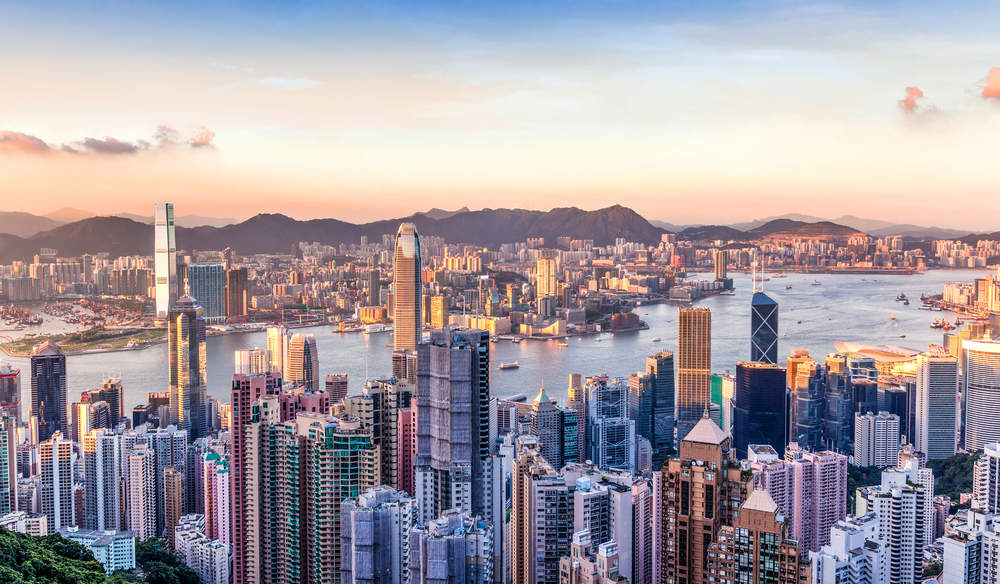 Hong Kong is a global financial hub, with few regulatory barriers for foreign banks and card payment participants, which encourages banks from Mainland China and other overseas markets to expand into the Special Administrative Region. Hong Kong represents a mature payment card market in Asia, with 25 million payment cards in issue and a population of just over 7 million. Payment cards are the second-most popular payment instrument in Hong Kong, accounting for 22.4% of the payment transaction volume in 2017.
Growth in the Hong Kong payment card market is driven by pay later cards, which accounted for 76.4% of the total payment cards market in terms of transaction volume in 2017.
Multi-currency cards
Banks are offering multi-currency payment cards to capitalise on the increasing cross-border trade between Hong Kong and Mainland China, and the fast-growing Chinese population working and studying in Hong Kong.
The cards can be used to conduct transactions in local and Chinese currencies. Expenses in Hong Kong and overseas are settled in local currency, while those made in Mainland China are settled in yuan.
Growing e-commerce
Hong Kong represents a HK$112.2bn ($14.4bn) e-commerce market. High internet and smartphone penetration have positioned the country to see strong growth in e-commerce.
Credit cards are the number one payment tool for e-commerce, with 43% of consumers highlighting its convenience. Cash and cheques still form a sizable part of this market (11%), however.
Octopus
Octopus – among the world's first contactless cards – is one of the most-used smart cards in Hong Kong. As of December 2016, 32.8 million Octopus cards were in circulation in Hong Kong – around four times its population.
The Octopus Card, which was initially launched for public transport, is now widely accepted at convenience stores, restaurants, and supermarkets in Hong Kong. But with the advent of new technologies and services by electronic payment providers, Octopus Card is experiencing tough competition.
Alternatives gain
In June 2017, UnionPay launched its HCE and tokenisation-based mobile payment service QuickPass, enabling users to pay using a UnionPay QuickPass chip card, or mobile QuickPass-enabled smartphones and wearable devices at contactless POS terminals.
Similarly, in May 2017 Samsung Pay was introduced in Hong Kong, allowing users to make purchases at participating stores with Samsung devices at all forms of terminal, including magnetic stripe, EMV, and NFC.
Likewise, to offer convenient wallet top-up options, in June 2017 HKT Payments announced that Bank of China customers who use the Tap & Go wallet can instantly add funds through the Instant Bank Transfer option in the top-up menu. In addition, Tap & Go consumers can recharge the wallet by using local coins at Heycoins kiosks.
Prepaid penetration
The prepaid card market grew at a strong pace during the four-year period to 2017 – a trend that is anticipated to continue over the period to 2021.
Rising demand for Octopus cards has supported the overall growth of prepaid cards in Hong Kong.
Hong Kong's Mass Transit Railway (MTR) started operating a fully automatic fare collection system in 1979. MTR launched the Octopus fare collection system and the Octopus Card in 1997, eliminating the need for travellers to find the exact change to pay fares.
Octopus was one of the world's first contactless cards. Its use has been extended, and it is now widely accepted at convenience stores, restaurants and supermarkets in Hong Kong.
Travellers' prepaid cards are also popular in Hong Kong. CUP introduced UnionPay prepaid cards during the Hong Kong Summer Fun campaign held by the Hong Kong Tourism Board in 2015. The cards were offered through a prize draw held at Hong Kong International Airport, in a move to promote the benefits of prepaid cards among travellers. <