Cash remains the preferred form of consumer payment in Mexico, especially in rural areas, primarily as a result of limited consumer awareness and poor access to banking infrastructure.
Cash is primarily used for small-value payments at retailers, and to pay utility bills, taxes and transport fares. A significant proportion of the population is engaged in informal activities, including farmers, street vendors, domestic servants and self-employed workers.
The payment card market is growing strongly but not explosively, and current trends make it unlikely that there will be any major shifts in the near future.
Various charges on cards and bank accounts also reduce the appeal of payment cards for most Mexican consumers. Contactless cards and mobile proximity payments are not widely used, although the major banks have made attempts to boost their adoption.

Government initiatives
The government has identified access to financial services as a top priority, and encouraged initiatives that make bank accounts essential for every individual. Banco de México has directed banks to simplify the process of opening accounts, making access to basic products such as bank accounts and debit cards easier.
Debit cards have grown in prominence as a result of the introduction of electronic payroll services, an increase in the banked population, and the government's distribution of social welfare funds through payment cards.
Mexico joined the UN's Better Than Cash Alliance in June 2016. The move followed the government's introduction of a national policy on financial inclusion to promote electronic payments across the country and reduce dependence on cash. With 86% of Mexico's 124.6 million population owning a mobile phone, the Better Than Cash Alliance aims to harness their popularity for digital payments.
Credit card market
The credit card market is likely to be affected by Donald Trump's victory in the US presidential election.
Consequently, banks are cutting credit card exposure to counter a potential rise in consumer defaults and the risks of an economic shock should the new US government restrict trade and business with Mexico. Banks are therefore reducing credit card spending limits and raising lending standards. Bank profits would suffer if the US government scraps the North American Free Trade Agreement.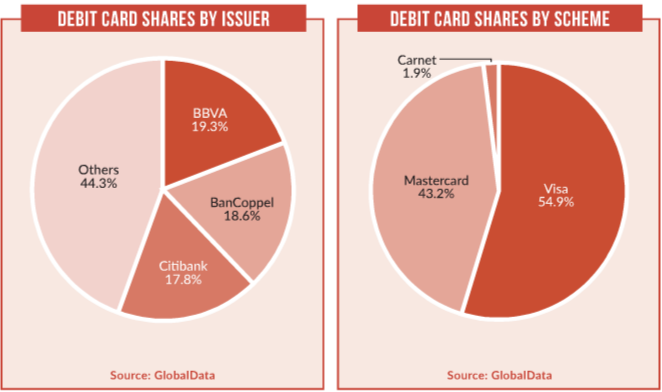 Payment infrastructure
Mexico's POS terminal network recorded strong growth during 2013-2017, although Mexican consumers remain underserved in general. The majority of merchants are small-scale operations, and are generally resistant to investing in expensive POS hardware, particularly when cash is so widespread.
Mobile POS devices will be critical in extending electronic payment acceptance, due to their lower cost and general ease of use for smaller businesses, which may drive up card usage.
Alternative payments
Uptake of alternative payments is gradually rising in Mexico, with banks launching new solutions.
In February 2016, Banamex launched its digital Banamex Wallet in partnership with Mastercard. The Android-compatible mobile app can be used to make contactless m-payments, authorised by a four-digit PIN. Users can add all Mastercard-branded credit cards to the wallet.
In June 2014, BBVA Bancomer launched its mobile BBVA Wallet in Mexico. The wallet allows secure NFC payments at merchant locations that accept contactless payments. Available on phones operating Android 4.4 and above, other phones can use the wallet through NFC stickers.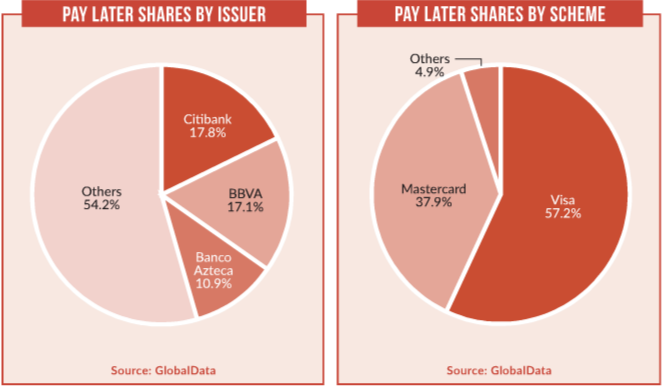 Initiatives to curb fraud
Banks and scheme providers are taking a number of measures to combat fraudulent activity in Mexico.
One example is Mastercard's introduction of the Identity Check Mobile solution in November 2016. The solution allows cardholders to verify online payments by scanning their fingerprint or taking a 'selfie'.
Unlike some identity-verification methods – which take shoppers away from a merchant's website or mobile app and often require them to remember and enter a password – Mastercard Identity Check Mobile verifies users via technology such as biometrics and one-time passwords.