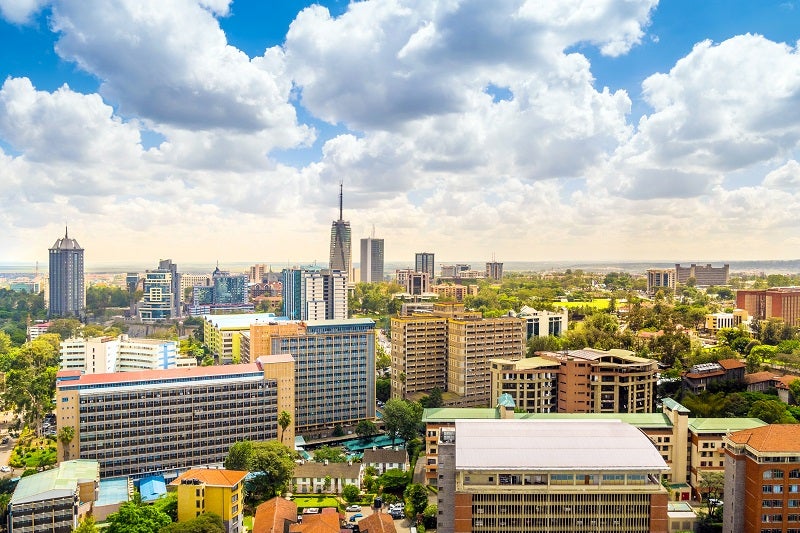 Kenya is a cash-dominated economy, with cash accounting for 99.6% of overall payment transaction volume in 2020. The low uptake of payment cards is due to consumers' dependence on cash and the limited acceptance of payment cards at merchant locations.
The growing popularity and wide acceptance of mobile payment solutions such as M-Pesa and Pesapal also poses an obstacle to payment card growth, as these solutions offer convenience and cost effectiveness. Unlike banks, mobile payment solution providers offer their services to small merchants and charge lower processing fees, making them attractive among consumers.
However, the use of payment cards in in the country is growing at a healthy pace, supported by an increasing banked population. This has been supported by the government's financial inclusion efforts, the availability of basic bank accounts, and the adoption of the agency banking model to provide financial access to individuals in remote areas.
Improving payment acceptance infrastructure, the emergence of contactless payments, and a growing ecommerce market will boost the uptake of electronic payments over the period 2020–24. Covid-19 will also play a role; although the pandemic will impact consumer spending, there has been a rise in the use of electronic methods of payment at the expense of cash.


Debit cards are the preferred card type
Debit cards remain the preferred payment card type, accounting for 81.0% and 86.8% of total card payment transaction value and volume respectively in 2020. Debit card payments registered healthy growth in terms of volume and value with respective (2016–20) compound annual growth rates (CAGRs) of 19.8% and 14.6%.
The high adoption of debit cards has been supported by the government's financial inclusion initiatives. The availability of agent banking and rising use of payroll cards will further drive debit card adoption going forward.
The credit card market is still in the developmental stage. The number of credit cards recorded 2016-2020 CAGR of 8.1%, rising from 234,578 in 2016 to 320,203 in 2020. Growth was supported by commercial banks offering credit cards as part of bundled packages and providing value-added features such as rewards and discounts.
Meanwhile, the availability of flexible payment options coupled with rising adoption of credit cards for ecommerce purchases will boost credit card transaction value and volume.


E-commerce will continue to grow amid the pandemic
The Kenyan e-commerce market registered a strong (2016-2020) CAGR of 19.1%, growing from KES17.1bn ($168.6m) in 2016 to $338.8m in 2020.
This was mainly supported by the growing number of online retailers, rising internet and smartphone penetration, as well as increasing consumer confidence in online transactions and the development of secure online gateways.
The pandemic will further accelerate the ecommerce market as wary consumers are staying home and using online channels for food delivery and other purchases.
Instant payments gradually gaining prominence
PesaLinkis a real-time interbank money transfer solution. It was launched by the Kenya Bankers Association (KBA) in February 2017. The instant payment platform was built and is managed by Integrated Payment Services Limited, a fully-owned subsidiary of KBA.
The solution enables customers to transfer funds from one bank account to another instantly. It allows fund transfers via various channels including online and mobile banking, ATMs, bank branches, USSD, and agency banking.
Funds can be transferred using a recipient's bank account number, mobile phone number, credit card, or debit card. It operates 365 days a year, seven days a week, 24 hours a day. Over 30 banks in Kenya support PesaLink.
Improved payment infrastructure
The number of POS terminals recorded a 2016-2020 CAGR of 11.9%, rising from 30,133 in 2016 to 47,230 in 2020. The rising number of POS terminals boosts the potential for card-based payments.
Overall, the number of card payments rose from 17.2 million in 2016 to 35.0 million in 2020 at a CAGR of 19.5%. This figure is anticipated to reach 66.3 million by 2024.
To capitalise on the growing number of card-based payments, mobile POS terminal solutions have been launched in the country in addition to traditional POS terminals.
For instance, SellioCloud is a mobile app-based POS terminal system through which merchants can directly use their NFC-enabled Android smartphones to accept mobile payments made via M-Pesa.