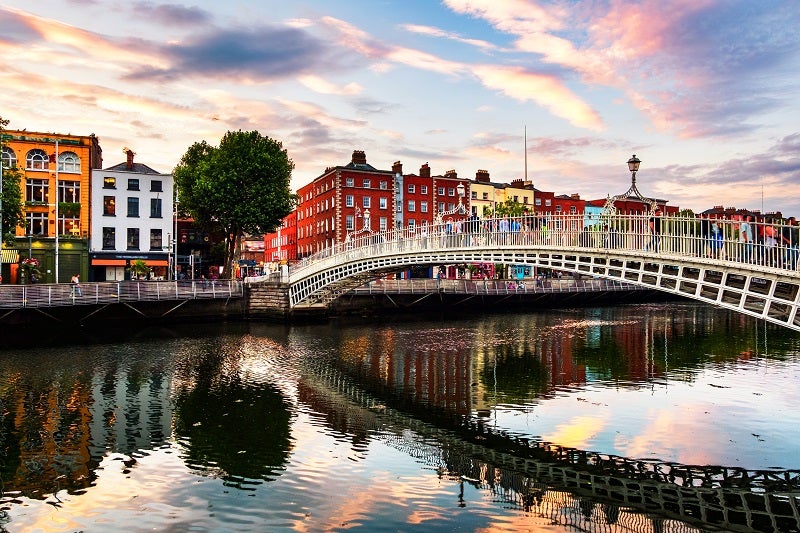 Despite cash being the preferred method of payments, Irish consumers are gradually shifting towards electronic payments. There has been significant progress in the adoption of card-based payments, which recorded compound annual growth rate (CAGR) growth of 15.7% between 2016 and 2020 in terms of its number of transactions.
This can be attributed to the combined efforts of the government and financial institutions to boost financial awareness and financial inclusion through the provision of basic bank accounts, limiting the use of cash payments by charging fees on ATM cash withdrawals, and expanding the acceptance of payment cards among retailers.
Consequently, overall payment card transaction volume and value recorded healthy CAGRs of 12.1% and 5.0% respectively between 2016 and 2020. This is a trend that is anticipated to continue over the coming years. The frequency of card use also rose from 132.6 times per card in 2016 to 191.0 in 2020; this figure is set to climb to 247.7 by 2024.
The proliferation of digital-only banks, alternative payment methods, contactless technology, and growth in the ecommerce market are all anticipated to support Irish payment card growth going forward. Although the Covid-19 pandemic has impacted consumer spending, it has also highlighted the importance of non-cash payment methods, pushing the usage of electronic payments in the country.
Debit cards remain the preferred card type among Irish consumers, accounting for 84.6% of total card payment value in 2020. The high adoption of debit cards is supported by the country's strong banked population, as well as the proliferation of bank accounts issuing debit cards as standard.
The continued shift away from cash payments in favour of debit cards resulted in a significant increase in the frequency of debit card payments, which rose from 127.0 times per card per year in 2016 to 215.2 in 2020 –far more than credit cards. Banks also offer reward points on debit cards, which helps boost usage.



Robust contactless growth
Contactless payments are rapidly growing in Ireland, with all major banks offering contactless cards. The number of contactless payment cards rose from 5.2 million in 2017 to 6.8 million in 2020 at a strong CAGR of 9.4%.
As per Banking & Payments Federation Ireland (BPFI) data, a total of 182 million contactless payments were made in Q3 2020 – a 36% increase compared to Q3 2019. In terms of value, contactless spending was €2.9bn ($3.26bn) in Q3 2020, up 77% compared to the same period of the previous year.
Covid-19 is aiding e-commerce growth
Ireland's e-commerce market expanded at a strong 2016-2020 CAGR of 8.9%, increasing from $7.11bn in 2016 to $9.98bn in 2020. This can be attributed to the country's increasing internet and smartphone penetration as well as the growing consumer preference for online shopping.
The share of m-commerce within total e-commerce stood at 39.7% in 2020. Moreover, the Covid-19 pandemic has further boosted online purchases of essential goods as this helps consumers avoid close social contact.
Irish prepaid card market on the rise
The prepaid card market in Ireland is growing, with transaction value and number of prepaid cards registering strong CAGRs of 7.1% and 7.4% respectively between 2016 and 2020. This is a trend that is anticipated to continue over the next few years. While banks in Ireland focus on promoting debit and credit cards, non-banking companies such as SWIRL and AnPost focus on the prepaid card market.
Gift cards are popular in the country. Ireland-based prepaid card company SWIRL offers the Mastercard-branded SWIRL gift card, which is available in denominations ranging from $11.23 to $561.35. The card can be used for both in-store and online payments. Businesses can also use the gift card to distribute corporate rewards to their employees. The maximum top up balance for business gift cards is $561.35.
Improving payment infrastructure, shifts in consumer preference
The number of POS terminals increased at a 2016-2020 CAGR of 17.0%, rising from 183,769 in 2016 to 344,380 in 2020. In line with the strong growth in the number of POS terminals, card payment volume and value also registered CAGRs of 15.7% and 10.1% respectively. This trend is anticipated to continue over the coming years.
To boost the acceptance of card payments for small merchants, in March 2020 card acquirer and payment services provider Truevo launched its Smart POS Android terminal in Ireland. The terminal supports both contactless and chip and PIN card payments as well as mobile wallet payments.