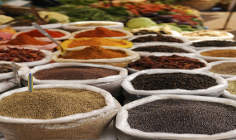 Despite a large majority of the Indian population still relying heavily on cash transactions, over the last years the prepaid and debit card market has turned into a significant opportunity for banking and financial services firms. Elena Manrique reports.
India has a population of more than 1.2 billion. A significant proportion remains unbanked and the country's payment system is relatively underdeveloped.Despite this premise, the Indian cards and payments market has evolved significantly during the last five years. The changing lifestyle, the rise of a young and employed population, the increases in per capita disposable income and the growing popularity of online shopping have all supported the growth of this market. The cards and payments industry has increased at a compound annual growth rate (CAGR) of 27.7% in volume terms between 2007 and 2011.
Despite the large number of unbanked, the market is increasingly shifting away from cash-based transactions. The Reserve Bank of India (RBI) has undertaken various initiatives to increase the extent of financial inclusion and expand banking operations to unbanked regions. Prepaid cards can be issued to people without bank accounts and are therefore anticipated to post the largest levels of growth.
Prepaid and debit cards have recorded impressive growth during the last few years. The market size of debit cards in terms of volume increased at a CAGR of 28.4% while the market size of prepaid cards recorded a CAGR of 75.2%. But this growth not only resulted in an increase in the volume of cards issued, but also improvements in their overall process and functions. Consequently, cards issued by Indian banks are now accepted worldwide and are available in multiple currencies.
With competitive pressures on both the prepaid and debit cards market, banks and issuers are developing marketing and pricing strategies with the aim of attracting a larger customer basis. Offers such as cash-back, discounts for retail outlets, buy-one-get-one-free offers, rewards points, increasing daily limits for cash withdrawals and insurance coverage are some of the most common strategies that banks are providing to debit and prepaid card customers.Also, banks are segmenting their customer base in order to maximize the potential of expanding their market shares in each market segment. The fact that the monthly budget and expenses of most Indian homes are generally managed by women has made female customers a potentially lucrative target market for India's commercial banks and encouraged the introduction of debit cards specifically targeted at women. The cards offered by banks such as HDFC, ICICI and IDBI include features like monthly expenditure tracking, budget planning and special offers on food.For some other banks, the attractive segment is young people. According to a report on the world population produced in 2011 by the UN and the World Health Organization, India has the world's largest young population, with 358 million Indian citizens between 10 and 24 years old (27.5% of the whole population). This offers growth opportunities for companies across all sectors. This particular demographic is attractive to debit and prepaid card providers due to its increasingly consumerist lifestyle and growing demand for more sophisticated banking products. With this premises, SBI decided to launch a debit card brand, the "SBI Yuva International Card", and Axis Banks introduced "My Money Card", specifically designed for consumers aged between 18 and 30 years old. In order to appeal to this group, the card includes various promotional offers and provides concession on education loans. Similarly, American Express India launched charged cards for young high-net-worth individuals (HNWIs) with more than INR500,000.
Cards in issueAccording to business information service Timetric, the total value of payments made through cards, forecasted for this year, is INR20.3tn. In 2011, debit cards formed nearly 92% of the total card spending, while credit cards represented 5.9%; the remaining 2.4% was related to prepaid and charge cards. Card payments are expected to increase future as both customers and retailers prefer cashless transactions.
Debit cardsAlthough the issuance of all card types increased during the last years, debit cards accounted for the largest market share, a trend which is expected to continue over the next few years.In volume terms, the market size of debit cards is forecasted to grow at a projected CAGR of 16.9%, due to an increased usage of debit cards at ATMs and POS terminals. The endorsement of cashless transactions by banks and other institutions is expected to foster the use of debit cards, as the basic variants of these cards are issued free of charge.Another factor expected to generate growth in volume will be the use of smart cards by low net worth users, as a part of the new initiative by the government to disburse subsidies and social security benefits through debit cards.
SBI is the leading bank in terms of card issuance volume, while the Punjab National Bank is the second-largest, with a share of 6.08%. The leading private competitor in the debit card market is ICICI and Citi is the leading foreign firm.As for the schemes, Visa and Maestro are the only networks in the debit card segment. According to analysts, this year Visa will comprise a market share of 58% followed by Maestro, whith the remaining 42%.
Prepaid cardsDuring the next few years, prepaid cards are expected to take over part of the market share of credit cards. In the past five years, the market share has grown at a CAGR of 75.2%. This considerable growth is due to the entry of non-banking companies into this market, two of the biggest being Done Cardand ITZ Cash Cards. As an example of closed-loop card, the Indian prepaid travel card category increased in value at a CAGR of more than 50% during the past four years. This growth is due to a strong corporate demand, which accounts for almost 80% of the total travel cards' category value. The usage of these travel cards by corporations will help the prepaid card market to grow. The forecast for the next few years is that nearly 9% of the market share of debit cards will be usurped by prepaid cards.On the other hand, the open-loop category is led by banks of the likes of Axis Bank, ICICI and SBI.
Credit CardsCredit cards comprised the second-largest market share. However, that share declined during 2009?2010, when the Indian banking industry experienced the ripple effect of the global financial crisis. The market share of credit cards is expected to grow moderately at a CAGR of 0.62% over the next years.Private sector banks dominate the credit card category. HDFC Bank is the leading competitor in terms of the number of cards with a market share of 31.7%, followed by ICICI Bank and Citibank. SBI and Punjab National Bank are the leading public sector banks with respective market shares of 12.6% and 0.6%.The credit card category remains highly consolidated with Visa and Master Card together accounting for a market share of 94%. Visa dominates the credit card segment with a market share of 61.4%, followed by MasterCard with a market share of 32.7%.
Charge CardsThe Indian charge card market forms the lowest market share in the payments and cards market. The charge cards category declined from 58,000 cards in 2007 to 49,600 cards in 2011, representing a CAGR of -3.8%. The market for charge cards is expected to increase over the next few years at a CAGR of 3.3%.The charge cards category is very small, with a value of INR2.5 Billion (USD50 million) and 50,000 cards in circulation. As of 2011, there were only two competitors: American Express with a market share of 58% and Diners Club with a market share of 42%.
RuPayIn March 2012, the National Payment Corporation of India (NPCI) launched RuPay, India's own card payment network. Established at the request of the RBI, RuPay will compete with existing companies such as Visa and MasterCard. As a part of this leading public sector banks, State Bank of India (SBI), Bank of Baroda, Bank of India and Union Bank of India launched the first set of RuPay debit cards. It is expected to break Visa and MasterCard's stronghold on the domestic market and also lead to a reduction in processing fees charged by these respective operators. Due to its lower charges – 40% less than its competitors -, RuPay will make the card payment system more affordable and help increase penetration rates. Also, it will make it viable for small retailers to accept cards as a payment option.
E-commerce and mobile paymentsThere has been a revolutionary change in the landscape of payment systems in India. The internet and mobile phones have made banking convenient and accessible. The advent of internet banking removed the requirement of the physical presence, as customers can access services from the comfort of their own home. The growing market for online trade and e-commerce in India is one of the primary factors responsible for the expansion of the country's cards market. Although cash on delivery is emerging as a preferred mode of payment for online shopping in India, credit and debit cards still dominate the market due to promotional offers, such as discounts and coupons, offered by credit/debit card issuers such as Citibank, HSBC and HDFC. The benefits offered by online retail, such as its low cost and convenience, are expected to further increase credit and debit card ownership, as these factors encourage consumers to experiment with cashless purchases.As for mobile, the penetration rate has increased from 23% in 2007 to 58% in 2011. This growth was supported by cheap mobile phone imports from China that forced Indian handset manufacturers to introduce low-price mobile phones in order to remain competitive.
Key PlayersState Bank of India is the India's oldest bank and, by far, the largest. It is one of the major issuers in credit, debit and prepaid cards. It has 14 local head offices and 57 regional offices, 8,500 ATMs, 18,000 SBI branches and 5,100 associate branches. There are also 52 foreign offices in 32 other countries. The SBI launched a loyalty program aimed at its debit and credit card customers, to whom offers the option to redeem points earned by debit card use with over 35 retail brands. SBI plans to partner with mobile companies to offer points redemption against mobile talk time. Besides, the SBI has partnered with multiple online travel and shopping sites that allow cardholders to benefit from discounts by using their cards through specific portals.
ICICI Bank Limited (ICICI) operates as a diversified financial service group that provides a range of banking and financial services, such as commercial banking, retail banking, project and corporate finance, working capital finance, insurance, venture capital and private equity, investment banking, broking and treasury products and services. ICICI Bank is the second-largest bank in India with a total asset base of INR4.7tn (USD93bn). The bank owned a network of 2,763 branches and 9,363 ATMs in India and operates in 19 countries.
HDFC Bank Limited is an Indian private-sector bank. The Housing Development Finance Corporation Limited was one of the firsts to receive approval from the RBI to establish a private-sector bank as part of the liberalization of the banking industry in 1994. HDFC Bank offers a range of commercial and transactional banking services and treasury products to wholesale and retail customers.
Axis Bank was established in 1994 after the Indian government allowed new private-sector banks to be formed. The company was established with support from the Unit Trust of India (UTI-I), the Life Insurance Corporation of India (LIC) and General Insurance Corporation of India (GIC), as well as four other public-sector undertakings (PSUs): the National Insurance Company Ltd, The New India Assurance Company Ltd, The Oriental Insurance Company Ltd and United India Insurance Company Ltd.The bank offers a range of credit and debit cards, as well as prepaid cards such as remittance cards, travel currency cards, reward cards, meal cards, gift cards and annuity cards.
Itz Cash Card Ltd was launched in 2006, and was India's first multi-purpose prepaid card provider. The company was established as the financial services venture of India's leading business, The Essel Group. The Essel Group operates a diversified portfolio of businesses in media, packaging, entertainment, technology-enabled services, infrastructure development and education. Itz Cash Card offers a portfolio of customized e-commerce and m-commerce solutions for business-to-business (B2B) and business-to-consumer (B2C) services.Itz Cash had an extensive network of over 40,000 Itz Cash franchises, known as Itz Cash World, located across India in 2011. The company also owned approximately 270,000 outlets in 2,250 tier one and tier two cities under the name Itz Cash Point.
American Express Company is a global payment services provider. Its principal products and services are charge and credit payment card products and travel-related services offered to consumers and businesses worldwide. The Company operates in four segments: US Card Services, International Card Services, Global Commercial Services (GCS) and Global Network & Merchant Services (GNMS). Corporate functions and auxiliary businesses, including the Company's Enterprise Growth Group, publishing business and other company operations, are included in Corporate & Other. American Express and its principal operating subsidiary, American Express Travel Related Services Company, Inc. (TRS), and American Express Banking Corpoation, Gurgaon are American Express active units in India.
Diners Club International (US) is owned by Discover Financial Services, a leading credit card issuer and electronic payment services company. Diners Club International became the first multi-purpose charge card in the world, launching a financial revolution in how consumers and companies pay for products and services. Diners Club is a globally recognised brand serving the payment needs of selected and upmarket consumers and provides corporations and small business owners with a complete array of expense management solutions. Diners Club is accepted in more than 185 countries in 70 local currencies.
POS acceptance and securityAlthough the Reserve Bank of India has taken a number of steps to curb the high-volume of fraudulent activities that take place in the cards and payments market, card fraud statistics grew last year. POS transactions formed the bulk of fraud-related activities. Credit cards, debit cards, prepaid cards can be easily used if stolen. Some banks, such as Citibank and SBI, have launched debit cards that required a PIN number while making a purchase at a POS machine. This helps to control and reduce fraudulent activity. RBI has mandated that an SMS alert needs to be sent to a customer's mobile for any transaction that takes place using credit, debit or prepaid card.
RegulationThe overall regulatory framework governing the card market in India, which is still in its nascent stages, is often considered less stringent compared to other developed card markets. However, the forecasted growth of the debit and prepaid card market size, and the emergence of non-bank, domestic and international competitors may change the regulatory landscape over time. In this respect, the most affected clauses are expected to be those governing interchange fees, the protection of consumer interests and disclosure policies.
The Indian card market is primarily governed by the Payment Settlement System (PSS) Act of 2007. In August of 2008 the central bank issued two regulations: The Board for Regulation and Supervision of Payment and Settlement Systems Regulation (BPSS), 2008 and The PSS Regulations, 2008. The latter details requirements that must be met for the authorization and commencement of payment systems and a framework for determining the standards of payment systems. This permitted third-party non-banking entities, authorized by the RBI, to engage in the clearing and settlement of financial networks and issue cards.According to the existing regulatory framework both banks and non-banks can issue cards. Banks can issue debit cards for online transactions, or smart cards, with approval from their respective boards. In this regard, banks don't need to obtain prior approval of the reserve bank. However, they should obtain permission from RBI if they are issuing off-line debit cards. The PSS Act, 2007 and PSS, 2008, permit non-bank institutions to issue debit and prepaid cards. These institutions include international card issues such as American Express, Visa, MasterCard and Diners Club, as well as private institutions such as ITZ Cash Card, Done Card Utility and Muthoot.According to the guidelines set by the PSS regulation in 2008, banks and registered non-bank financial companies have to obtain prior permission from the Department of Payment and Settlement Systems of the central bank of India before issuing prepaid instruments. According to the central bank regulation, the maximum value of any prepaid instrument should not exceed INR50,000.Banks will be permitted to issue and operate prepaid cards only if they comply with the capital adequacy requirement prescribed by the central bank. Non-banking financial entities are expected to have a minimum net owned fund of INR1m for issuing and operating prepaid cards.With respect to debit and prepaid cards, the RBI directive issued in February 2012 allows non-banks to set up, own and operate their own ATMs. Such ATMs will be called White Label ATMs and will be authorized to provide ATM services to all customers. According to the 2007 PSS Act, non-bank entities intending to set up WLAs must seek authorization from the RBI and will require a minimum net worth of INR1bn at the time of making the application, and at all times after receiving authorization. Another regulatory change which is expected to affect debit card issuances is the new RBI rule on interchange fees for debit cards. The RBI commented in March 2012 that it was not "logical" for banks to charge the same interchange fee for debit and prepaid cards. This because debit card transactions are instantaneously deducted from the holder's account while credit card transactions are settled after a time-gap of a few days. Accordingly, RBI has called on banks to reduce interchange fees on debit cards. A regulation is expected to come into effect by September 2012.