Brazil's card market is poised to
continue its recent rapid growth as cards rapidly replace other
payment instruments, particularly cheques. However, there remains
plenty of room for expansion.
Justin Bandy
reports.
In Brazil – which is experiencing solid economic growth and has
a large, young population – the cards market is well positioned to
continue its recent growth spurt. Underpinning this growth has been
the development of the nation's cards infrastructure. This growth
has been paralleled by a rapid expansion of transactions, both in
terms of value and volume.
Although the number of cards in force has increased swiftly in
recent years, there is still much more room for expansion. Credit
and debit cards in Brazil account for 18 percent of all non-cash
payments in by volume, but only 1 percent of non-cash payments by
value. (See figure 1)
Cards are changing the ways consumers use other payments
instruments. According to Fernando Chacon, director of credit card
marketing at Banco Itaú, the second-largest credit card issuer in
Brazil, credit cards are cannibalising other forms of payments,
especially cheques. In the first two months of 2007, cheque
payments in Brazil fell by 7 percent compared with the year-before
period.
Credit, debit and retailer card numbers have all grown rapidly
since 2001. (See figure 2) Visa, MasterCard, American
Express and Diners cards are all available in Brazil. Visa and
MasterCard dominate the credit card market: each organisation
controls roughly 48 percent of the market in terms of cards
outstanding. (See figure 3)
How well do you
really

know your competitors?

Access the most comprehensive Company Profiles on the market, powered by GlobalData. Save hours of research. Gain competitive edge.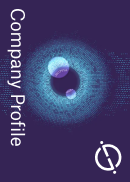 Company Profile – free sample
Thank you!
Your download email will arrive shortly
Not ready to buy yet? Download a free sample
We are confident about the unique quality of our Company Profiles. However, we want you to make the most beneficial decision for your business, so we offer a free sample that you can download by submitting the below form
By GlobalData
Credit card growth
Although the usage of credit cards has only recently become
widespread, they were first launched in Brazil in 1956. The
elimination of certain restrictions in 1996 opened up the sector
dramatically, and led to rapid growth over the last ten years. The
number of credit cards circulating in Brazil is projected to
surpass the 80 million mark by the end of April 2007, up from only
35 million in 2001. Since 2005, the number of credit cards in force
in the market has grown by roughly 15 percent per year, while
transaction volumes have increased by roughly 20 to 25 percent.
According to Banco Itaú, credit card payments in Brazil are
expected to reach BRL55.6 billion ($27.3 billion) in the four
months ending April 2007, up 18.3 percent year-on-year. Itaú also
projects that the number of credit card transactions will reach 600
million, up from 534 million in the four-month period a year ago.
The average purchase value per transaction is estimated to be
BRL91, up from BRL88 in 2006 and BRL73 in 2005. According to a
November 2006 study from Banco Itaú, Brazil's credit card market
had a turnover of $87.5 billion in 2006, an increase of 20 percent
over 2005. For 2007, the bank expects the value of transactions to
reach $91.2 billion, up 20 percent from 2006.
The quality of credit card loans improved for most lenders in
2006. Banco Itaú reported that its non-performing loan ratio
dropped from 7.5 percent to 5.2 percent from June through December
2006.
According to the most recent statistics from the central bank,
there were 189 million debit cards in Brazil at the end of 2006, up
from 101 million in 2001. Despite the large number of cards in the
market, roughly 50 percent of them are dormant. In 2005, 1.2
billion debit card payments were made, amounting to a total of
BRL53.2 billion, or BRL46 per transaction. Payments with debit
cards have increased at an average of 37.2 percent per year since
2001. Visa estimated that purchases made with Visa-branded debit
and prepaid cards rose 43 percent to $18.5 billion in Brazil during
the fiscal year ending September 2006.
Brazil is one of the most active private-label card markets in
the world. There are approximately 112 million retail cards in
Brazil, up from 50 million in 2001. In 2005, there were an
estimated 600 million retail card transactions worth BRL22 billion,
or an average of BRL37 per transaction.
Prepaid cards are also a growing part of the Brazilian cards
landscape. A specific area for growth in the usage of prepaid cards
has been replacing lunch vouchers. In many Latin American
countries, it is typical for employers to give their workers paper
vouchers that can be used for purchasing lunches. Several issuers
have created cards solutions that replace the paper voucher system
with open-loop cards that can be used at affiliated
restaurants.
Banks such as Bradesco and Itaú offer prepaid cards targeted at
the youth segment, and Visa offers its Visa Buxx youth card.
According to Felip Maffei, product manager at Visa Brazil, the
number of prepaid cards has grown annually at over 100 percent
since 2004.
Co-branding
Brazilian cards issuers use a variety of marketing and loyalty
schemes, and many focus on co-branding. The Brazilian subsidiary of
General Motors (GM) recently launched a credit card in association
with Banco do Brazil. The Chevrolet card, which is available either
as a MasterCard or Visa card, replaces General Motors do Brazil's
previous GM card. Chevrolet cardholders earn points that can be put
towards the purchase of a new GM car.
Other examples of co-branded cards include the Extra Itaúcard
from Banco Itaú via its partnership with retailer Companhia
Brasileira de Distribuição (CBD). The bank has acquired 150,000
clients through this channel. Banco Itaú also recently partnered
with retailer Lojas Americanas, and announced last May that it
aimed to issue 1 million cards within the first 12 months of the
programme's launch.
Cetelem Brazil recently signed a 20-year partnership agreement
with Brazilian online retailer Submarino for the provision of
consumer finance products to Submarino's customers. The
partnership, which takes the form of a 50-50 joint venture, is
aiming to launch a Submarino credit card by the third quarter of
2006 and the two companies estimate investments of BRL100 million
over the next few years. Submarino and Cetelem plan to issue 1
million credit cards to Submarino customers in the next five
years.
Players in the cards industry are also looking to tap into the
corporate sector, particularly corporate travel. AirPlus
International, a Germany-based supplier of corporate travel payment
systems, says it has signed up ten clients in Brazil since forming
an alliance with Bradesco in August 2006. The clients include the
Brazilian operations of several of AirPlus's largest customers such
as Bayer, Bosch and Merck.
The companies are using a Bradesco corporate travel purchase
card, the Cartão Passagem Bradesco, to pay for air ticket
purchases, and the Bradesco Corporate Gold Card to pay for all
other travel- and entertainment-related purchases. All transaction
information is fed into the AirPlus Information Manager system,
which provides corporations with a detailed breakdown of their
travel spending.
Visa Brazil also recently launched two corporate travel spending
management products. The Visa Central Travel Account is a virtual
travel and hospitality card designed for large companies; the Visa
Information Management System allows business to track and
reconcile travel purchase transactions.
Issuers are increasingly using the internet for cards marketing.
Citigroup's Brazilian credit card subsidiary, CrediCard Citi.
recently opened a virtual branch on Second Life, the online
community. CrediCard says it opened the virtual branch in order to
market its brand to the community's estimated 200,000 Brazilian
users.
The role of technology
Technological innovation has the potential to dramatically
reshape the Brazilian cards industry. Various issuers are
experimenting with mobile payments. Banco do Brasil has formed a
mobile phone payment alliance with Visa Brazil. The two companies
plan to embed credit and debit card numbers in subscribers' mobile
phones so that they can make mobile payments. Banco do Brasil
expects the m-payments service will help it to increase the number
of its mobile banking customers from 310,000 in 2006 to 1 million
by the end of 2007.
Visa Brazil believes m-payments could allow the network to
expand the volume of credit and debit card payments in fast-food
restaurants and cinemas, particularly for purchases under
BRL20.
Visa has set up agreements with mobile operators TIM, Claro and
Vivo, by which clients can reload call credits to their mobile
phone accounts and pay on the day when they receive their monthly
Visa credit card bill.
One sphere of technological innovation in Brazil is in the area
of powered cards, which are payment cards with an embedded battery.
Visa and Brazilian bank Bradesco have begun consumer trials of the
cards, which include a display that shows updated card account
balances as well as one-time passcodes for online authentication.
Visa says Bradesco is the first bank in the world to test powered
debit cards with its customers. The trial's purpose is to ensure
that powered cards comply with Visa's interoperability and security
standards.
Bradesco says its customers will use their powered debit cards
to generate one-time passcodes for authenticating online and
telephone banking transactions as well as for e-commerce
payments.
Brazil is also at the forefront of the global migration to chip
and PIN technology. According to Visa, Brazil currently ranks
second in the world for the number of chip card transactions and
fifth in terms of the number of chip cards issued. Some 98 percent
of the country's POS network accept chip cards. In 2005, Visa
member banks issued over 5 million chip cards, of which 80 percent
were credit cards.
Transactions with chip cards have been growing at over 100
percent for the past two years, showing the importance placed by
Brazilian consumers on the added security.
Cards processing
Brazil has a competitive cards processing market that is
increasingly being shaped by foreign players and acquisitions. In
1995 Visa International set up Visanet do Brasil to centralise the
acquiring, transaction processing and operations of the 22
participating Visa banks in Brazil. Some 900,000 merchant
organisations are affiliated to Visanet. The company processes 58
percent of all credit card transactions in Brazil and is present in
5,100 towns and cities across the country. It manages a portfolio
of over 650,000 payment terminals, 60 million credit cards and 110
million debit cards.
Visanet do Brasil recently announced it would deploy Welcome's
XLS payment software on an open-loop basis. The deployment is aimed
at making Visa EMV credit and debit cards more attractive to
merchants at the point of sale by enabling them to target their
promotions to Visa cardholders immediately at the moment of
payment. Cardholders receive surprise promotional offers and gifts
instantly when they use their Visa card.
Many banks process transactions in house. Major third-party
processors in the market include Certegy, Equifax, EDS and CSU, a
Brazilian company.
In 2006, ABN AMRO's Brazilian subsidiary, Banco ABN AMRO Real,
the fourth-largest private retail bank in Brazil, teamed up with US
technology service provider Fidelity National Information Services
(FIS) and Banco Bradesco, Brazil's largest privately owned bank, to
form a joint-venture company providing outsourced credit and
prepaid card processing services to Brazilian card issuers.
The new company, Fidelity Procesadora e Serviços, expects to
convert all card portfolios by April 2008. Once the conversions are
completed, FIS will have processed over 20 million cards in Brazil.
The joint venture is expected to generate revenue of approximately
$2 billion over the next 12 years, the companies said.
Banco Itaú acquired Orbitall, one of Brazil's leading credit
card processor, in 2005. As of year-end 2005, Orbitall processed 21
million credit, debit and private-label cards, a 28 percent
increase on the previous year's totals.
CARD ISSUERS
The cards market in Brazil contains a mix of domestic and
foreign players. Major domestic banks such as Unibanco, Banco Itaú,
Bradesco and Banco do Brasil are the largest players in the cards
market. However, foreign players have been instrumental in the
development of the sector. Citibank was an important actor in the
Credicard brand, which it recently sold to Itaú, its partner in the
brand. Other banks such as HSBC, GE Consumer Finance and Cetelem
have a growing presence in the country.
Unibanco
With 21 million credit cards in force at the end of 2006,
Unibanco is the largest issuer of credit cards in Brazil. From June
2004 to December 2006, the bank more than doubled its number of
credit cards in issue from 10 million to 21 million. In the fourth
quarter of 2006 the bank's credit card portfolio grew 17.1 percent
compared with the same period in 2005. In March 2004, Unibanco
acquired the Hipercard brand and its 2.4 million cards. By the end
of 2006, the Hipercard brand had roughly tripled its cards in force
to 6.5 million.
Unibanco is also an active player in the private-label cards
market, in which it has 9 million cards in force. The bank has
partnerships with large retailers including Ipiranga, Leroy Merlin,
Magazine Luiza, Makro, Ponto Frio and Wal-Mart.
Banco Itaú
Banco Itaú is the second-largest issuer of credit cards in
Brazil and had 13 million cards in force at the end of 2006. The
bank issues cards under two brands: Itaúcred and Credicard, which
until recently was jointly owned with Citigroup. Operating revenues
from Itaú's credit card business rose to BRL2.1 billion in the year
to 31 December 2006 from BRL1.9 billion in 2005.
The bank recently strengthened its presence in the South
American cards market with the acquisition of BankBoston's
operations in Brazil, Chile and Uruguay. Part of the rationale for
the acquisition was the ability to acquire BankBoston's premium
credit card client base.
Through the deal, Banco Itaú attained a roughly 50 percent share
of the Uruguayan cards market, having acquired OCA, a consumer
finance subsidiary of BankBoston, as part of the deal.
Bank of America, which previously owned BankBoston, was given
shares of Banco Itaú as part of the deal, and now has a 7.4 percent
stake in the Brazilian bank.
Banco Itaú has also used partnerships to expand its business. In
2005, it took an active role in the management of Redecard, a
relationship company for retailers that had previously been managed
by Citigroup. Itaú, Citigroup and Unibanco each have a 32 percent
stake in the company; MasterCard has a 4 percent stake. Redecard
has over 900,000 affiliated establishments in Brazil.
In late March 2007, the bank formed an alliance with American
Express. As part of the agreement, Banco Itaú will issue cards with
the Itaú brand and the American Express logo, and the cards will
function on the American Express network.
Banco Bradesco
Brazil's Bradesco is the third-largest issuer of credit cards in
Brazil. At the end of 2006, the bank had 57.8 million credit, debit
and private-label cards in issue. The total figure, which was up
21.9 percent on 2005, breaks down into 13 million credit cards, 40
million debit cards and 4.8 million private-label cards. In March
2006, Bradesco paid $490 million for American Express's Brazilian
credit card operation.
During 2006, Bradesco cardholders made purchases worth BRL38.7
billion on their credit, debit and private-label cards. Total fee
income from credit and debit cards rose to BRL1.76 billion in 2006
from BRL1.3 billion in 2005.
The bank recently signed a partnership to provide credit
services for the customers of local retailer GBarbosa. The deal
will include the issuance of credit cards.
Banco do Brasil
With an estimated 9.1 million credit cards, Banco do Brasil –
which is majority owned by the government of Brazil – is the
fourth-largest credit card issuer in the country. The bank's cards
business has grown rapidly in recent years and it claims to have a
19.7 percent market share in terms of overall sales achieved with
debit and credit cards. Between 2004 and 2006, the number of credit
cards in force rose from 6.9 million cards to an estimated 9.1
million.
The bank offers 'post-dated' Visa Electron cards, with which
customers can post-date transactions so they will not be processed
until a specified future date. In 2004, the bank also started
offering prepaid cards.
Through its participating interest in social card issuer
Companhia Brasileira de Soluções e Serviços, Banco do Brasil offers
Visa food and meal voucher cards. The bank has over 0.5 million
such cards in the market.