Rising household incomes are fuelling
card usage across India as more industry sectors open up to accept
electronic payments, and despite the global economic downturn which
has also hit India, card growth prospects look to be very promising
over the next few years. Victoria Conroy reports.

As one of Asia-Pacific's stand-out economies with a
population of 1.1 billion people, India has enjoyed stellar growth
rates across all industry sectors, something that has helped its
GDP rate to far outstrip many Western economies.
In 2006, the GDP growth rate was 9.6
percent, and in 2007 it was 9 percent. While the global economic
downturn has dampened recent estimates (with the Reserve Bank of
India and the World Bank predicting a growth rate of 5.7 percent
for 2009), growth is still at a high enough level to feed into the
wider economy, helping push up disposable incomes and propel ever
greater numbers into the country's burgeoning middle-class
bracket.
Financial inclusion efforts and poverty
reduction initiatives by banks and government bodies alike have
also helped to bring millions of previously financially excluded
Indians into the modern economy. In 2007, salaries in India rose by
an average of 15.1 percent, the highest rise in the Asia-Pacific
region, and helping India to become the world's 12th-largest
consumer market.
According to India's National Council of
Applied Economic Research (NCAER), in 2000, India's middle- and
high-income population amounted to 260 million. (Middle income
households are classed as those earning between INR90,000 to
INR500,000 [$1,863 to $10,350] per year, while high income
consumers are classed as earning over INR500,000.)
By 2007 that figure had jumped by 35
percent to reach 350 million, and by 2010 it is estimated that
there will be a further 70 percent growth to push that number up to
600 million.
How well do you
really

know your competitors?

Access the most comprehensive Company Profiles on the market, powered by GlobalData. Save hours of research. Gain competitive edge.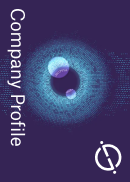 Company Profile – free sample
Thank you!
Your download email will arrive shortly
Not ready to buy yet? Download a free sample
We are confident about the unique quality of our Company Profiles. However, we want you to make the most beneficial decision for your business, so we offer a free sample that you can download by submitting the below form
By GlobalData
Currently, consumer finance comprises 13
percent of GDP, leaving plenty of scope for credit growth in the
future.
Amrish Rau, a vice-president with global
payment processor First Data in India, told CI: "The personal debt
leverage of Indian consumers is extremely low, and here are more
opportunities for Indian consumers to increase that personal
leverage. With the growing middle class and service sector in
India, which is growing at a phenomenal rate, the common consumer
is continuing to get further leverage, be it through credit cards
or personal loans or other unsecured lending products."
India is not immune to the global economic
downturn, however. Storm clouds, for the moment, are far away but
should the economy contract further, this could have a devastating
impact on the country's middle class as job losses accelerate,
leading to consumers cutting back drastically on the spending which
has helped the economy to grow so rapidly in recent years.
A recent government stimulus package worth
$250 billion and a lowering of interest rates may help in the short
term but may not be enough to stave off a rapid decline in consumer
demand.
However, according to Amrish Rau, although
consumption levels have declined recently, there is still plenty of
opportunity for card players in the country.
"Over the last 3 or 4 months, in general
from talking to market players, transaction levels seem to have
gone down. In this world of fluctuating interest rates and other
economic pressures, people are more reluctant to use credit cards
and have instead moved towards using debit cards. This is becoming
a clear trend. But I want to make it clear that this is not
significant enough and is not comparable to the kind of falls that
we have seen in other markets," he told CI.
While data from companies involved in
facilitating card payments show that there has been a rise in
number of payments using credit and debit cards, RBI data available
for the first seven months of the current financial year also
validate claims of increased spending using plastic cards. However,
it is the use of debit cards that is growing at a faster rate than
credit card payments.
Card usage and trends
Debit cards have experienced phenomenal
levels of growth in recent years. According to the central bank,
the Reserve Bank of India (RBI), as of March 2006 there were 49.8
million debit cards in issue, and by October of 2007, that figure
had risen to 89.7 million.
The latest figures from the RBI show that
debit card issuance has crossed the 100 million barrier, with 121.9
million in issue as of October 2008.
RBI data shows that debit card payments
are rising at a faster pace than credit card payments. During the
first seven months of the financial year 2008-2009, payments with
debit cards crossed 80 percent of the total transactions recorded
in 2007-2008.
The value of transactions through debit
cards amounted to 84 percent of the value of total transactions
during the whole of the financial year 2008 between April and
October of the financial year 2009. However, spending on debit has
some way to go before it catches up with issuance numbers, as up
until recently Indian banks sent out debit cards on an unsolicited
basis to customers, with many cards remaining inactive.
"The challenge has been that while there
has been growth in the number of people who have a card in their
wallet, these have largely been on the backs of single application
activity," says Rau.
"Debit cards in India were largely looked
at as ATM withdrawal cards, a single application of the debit card.
As and when consumer education happens, consumers will begin to
realise that the debit card that sits in their wallet is a
multi-application card, and that's when card usage will go through
the roof. One part has been worked on very well which is getting
cards out to the consumer base.
"I think the next challenge in front of
everybody is how do you educate the consumer that this card is
really a multipurpose card and can be used for a lot more
applications than just ATM withdrawals."
According to Rau, consumer education and
incentivisation to encourage consumers to view debit cards as more
than just cash withdrawal tools will be the key to exponential
growth.
"About three years ago, the ratio was that
95 percent of all POS transactions used to be credit card
transactions with the rest being debit card transactions," he
explains.
"Today at First Data we are seeing that
the ratio is getting to be 85:15, and I would take a bet that in
the next 5 years the ratio of debit card transactions to credit
card transactions will actually be around 60:40 and that will be a
mass difference compared to where we are today. Clearly that is on
the back of incentivising the consumer, educating the consumer and
creating enough touchpoints where the consumer can conduct POS
transactions."
Growth factors
The growth of ATMs in India is a major
factor driving debit card growth. According to the RBI, the number
of ATMs across the country amounted to 36,314 as of June 2008,
compared to 28,704 in the year-ago period.
However, ATM usage is being held back to
some degree by a lack of transparency in service charges levied on
customers for cash withdrawals and balance enquiries.
In response, the RBI has issued guidance
to banks, recommending that customers using their own bank's ATM
should not be charged fees for any purpose, and that balance
enquiries conducted at rival bank ATMs should also be free of
charge.
In addition, charges for cash withdrawals
at rival bank ATMs should not exceed INR20 per withdrawal, with all
charges being phased out completely from April 2009.
However, it is POS development that may be
the catalyst for debit card payments to really take off. As of
March 2006, there were 306,000 POS terminals across the country,
compared to just 40,000 as of March 2002. According to global
payment processor First Data, current estimates suggest around
400,000 POS terminals are deployed across India.
US payment consultancy firm Celent says
that technological change and rising internet access will help
boost the volume of payment cards in India to over 210 million in
the next two years, with debit cards accounting for more than half
of the total.
Celent estimates that the number of cards
in circulation will hit 210 million by 2010, with 169 million
coming from debit cards and about 40 million from credit cards.
However, credit cards will overtake debit cards in terms of
transaction value as customers continue to use credit cards for
purchases and bill payments.
"Getting the consumer to make his or her
first transaction with their card at a point of sale terminal is
extremely important but it is not the only factor," Rau says.
"India is a largely cash-based economy, in
effect a parallel economy. Something which I think could make a
significant impact is how regulation can influence retailers to
accept card payments at point of sale terminals. We as a country
need to find ways and means by which the retailers get some benefit
from doing so. There are many ways to do that.
"There are tax breaks which are available
to some markets, and there are punitive actions if the level of
cash transactions is higher than electronic transactions," he adds.
"Different aspects need to be looked at and once those aspects come
together that is when we will see card-based transactions go
through the roof.
"India's done a fantastic job in terms of
getting cards to consumers. But in terms of transaction touchpoints
and transaction acquisition, there is a lot more to be done."
Credit cards
Credit card issuance in India is growing
at a steady pace, with around 26.6 million credit cards in issuance
as of October 2008, compared to 17.3 million as of October
2006.
However, credit card numbers have fallen
since their peak of 28.3 million as of April 2008, due to actions
taken by banks to stem potential defaults in the months to
come.
Credit card uptake is already somewhat
hampered by the fact that the consumer class in the country already
has access to unsecured credit in the form of loan installment
products which are readily available in the larger Tier 1
cities.
However, in August 2008, the RBI reported
that outstanding payments on credit cards rose by 87 percent over
the past 12 months, while delinquency rates have more than doubled
to 10 percent.
Many fear a rise in credit card defaults
due to the sharp increase in outstanding balances on credit cards,
especially with an economic slowdown in full effect. Several banks
are already noting a rising number of defaults on unsecured
advances such as credit cards and personal loans, and also in Tier
2 and Tier 3 cities in which several Indian banks have extended the
range of services on offer.
The central bank recently requested that
banks not charge excessive interest rates on personal loans and
small advances, including credit cards, and asked that they
prescribe a ceiling rate on such loans.
Already several issuers are cutting back
on the use of hard-selling of credit cards, and are instead
focusing on encouraging already-active cardholders to increase
usage. The level of rewards on offer is also being pulled back,
with some issuers such as HDFC pulling certain rewards programmes
entirely.
Some lenders have withdrawn the ability to
make cash withdrawals on credit cards, and credit limits have also
been curtailed, in some cases by as much as 50 percent.
Having seen credit card growth of around
30 percent annually for the last few years, this figure is set to
fall in the coming year, with some industry analysts predicting
growth of around 15 percent.
According to the RBI, India has only 20
million household internet connections and around 265 million
mobile phone connections as of March 2008, with around 8 million
connections being added every month.
The RBI has published draft guidelines,
setting out indicative standards to ensure safety, security and
integrity of transactions for mobile payments.
Key players
ICICI Bank
With a market share of around 35 percent, ICICI Bank is the
largest credit card issuer in India with 9.5 million cards in
issue, and is also the country's largest consumer credit
provider.
As of September 2008, credit cards
accounted for 7 percent of ICICI's INR1.22 trillion retail loan
book. ICICI Bank has a network of 1,400 branches and has permission
to open another 587 branches in 2009.
During 2008, the bank launched several
innovative credit card offerings. Its 'Platinum Identity' card is
aimed at high net worth individuals and incorporates a range of
shopping, travel and leisure benefits and what the bank calls an
'accelerated' rewards programme offering double points on
international spending.
In April 2008, the bank launched an
American Express-branded credit card, the ICICI Bank Ascent card,
also for high net worth individuals and featuring the Business
Advantage programme which offers savings on business-related
expenses and a rewards programme offering up to 6 percent of the
value of transactions.
ICICI has also expanded its mobile banking
offerings and in January last year launched iMobile, a service
enabling internet banking, remittances and card transactions to be
carried out through mobile phones.
ICICI Bank also teamed up with Visa and
Elcom Systems to launch Visa eMarketplace, an online portal that
connects sellers and buyers of commercial goods and services,
enabling them to conduct procurement and payment transactions over
the internet using a Visa purchasing card.
SBI Cards
SBI Cards, a joint venture between State
Bank of India (SBI) and GE Money and the third-largest credit card
issuer in India, has seen its fortunes plummet this year after
growing steadily over the last few years.
In May 2008, it was announced that SBI had
taken over the helm following two years of losses. In November
2008, SBI Cards reported that its card issuance levels had fallen
to nearly a third of its peak monthly issuance of 100,000 cards,
reflecting the general downturn in the economy.
In the same month, it announced the launch
of a financial package for defaulting clients, intended at helping
customers having difficulties with repayments.
As of November 2008, SBI Cards had around
3.6 million cards in issue, and recently stated it would be placing
more emphasis on launching co-branded credit cards in future.
It recently joined forces with Dena Bank
to launch a new domestic credit card offering. SBI will handle all
the back-office functions and other processes, and the card will
feature the logos of both banks.
HDFC Bank
As of 30 September 2008, HDFC Bank had
1,412 branches and 2,890 ATMs in 528 Indian cities. It is the
second-largest credit card issuer in the country with 3.8 million
cards as of March 2008.
Its credit card range includes the Silver,
Gold and Titanium credit cards, Woman's Gold card, Platinum Plus
credit card, Visa Signature credit card, Value Plus credit card,
Health Plus credit card and two main offerings for commercial
customers, business and corporate credit cards.
HDFC also has a significant presence in
the merchant acquiring industry with over 61,000 POS terminals
installed. HDFC recently teamed up with telecom operator Reliance
to provide 'mobile' credit cards.
Citibank
Citibank is India's fourth-largest issuer
of credit cards, with 3.5 million cards issued as of March 2008, up
from 2.85 million cards as of March 2006.
Citibank India offers a range of cards
covering premium cards, rewards cards, affinity cards, travel cards
and Diners cards, in addition to basic cards. In May 2008, it
launched the Citibank Delhi Metro credit card, which it claimed was
India's first combined transit/credit card, combining the benefits
of a Metro smart card and the functionality of a credit card.
In November 2008, it launched Citibank
Travel Rewards, a travel-orientated rewards programme, in
conjunction with Travelguru, offering Citi cardholders discounts
and special offers on their travel spending.