Card issuance and use is well
established in France and retailer-issued cards play a major role.
In a mature and sophisticated market, issuers are focusing on
non-traditional products, such as commercial cards and contactless
technology, for market expansion.
Sarah Williams
reports.
The French cards market is mature, showing high levels of
ownership and use, and French cardholders are enthusiastic users of
their cards: 79 percent of all Cartes Bancaires (CB) cardholders
use their card at least once a week to make a payment and 58
percent use them at least that often for cash withdrawals. Use is
even higher among the younger age brackets, with 90 percent of 25-
to 34-year-olds getting out their cards at least once a week to
make payments and 78 percent withdrawing funds using their CB cards
on a weekly basis.
Cards in France are usually branded with the CB badge, and are
co-badged with MasterCard or CarteBleue/Visa for use in
international transactions.
Payment cards are widely accepted in France. For example, 25
percent of doctors and 50 percent of dentists in the country accept
CB cards for payment. The popularity of cards as a payment method
continues to grow, and cards accounted for 41.5 percent of all
non-cash payment transactions in 2006, up from 29.3 percent in
1998.
Cheques continue to be popular in France: although their share
of payments has been declining steadily, at 25 percent of all
non-cash payment transactions, use is still much higher than in
most developing countries. (See Figure 1.)
How well do you
really

know your competitors?

Access the most comprehensive Company Profiles on the market, powered by GlobalData. Save hours of research. Gain competitive edge.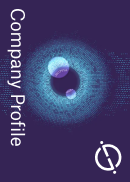 Company Profile – free sample
Thank you!
Your download email will arrive shortly
Not ready to buy yet? Download a free sample
We are confident about the unique quality of our Company Profiles. However, we want you to make the most beneficial decision for your business, so we offer a free sample that you can download by submitting the below form
By GlobalData
The role of Cartes Bancaires
The Groupement des Cartes Bancaires (CB) is central to the
French cards industry. Set up in France in 1984 to establish an
interbank card payment and cash withdrawal system, CB has almost
150 members from French and foreign banking and financial
institutions. CB manages the interbank system, and guarantees the
reliability, ease of use and security of the CB payment and cash
withdrawal system. It is responsible for the system's overall
architecture and the rules and procedures required for its
operation. It also defines the technical standards and
specifications, as well as data exchange tools, and guarantees
compliance of manufacturers and equipment with CB standards.
CB's role is to interconnect banks in order to link consumers'
banks with merchants' banks for all card transactions. CB describes
its philosophy as trying to ensure "the widest possible CB card
acceptance and to provide consumers with a universal method of
payment". There are almost 1.2 million points of acceptance for CB
cards and the organisation is trying to widen acceptance to sectors
such as health professions and public services. Fraud levels on CB
networks are around 0.03 percent of the volume of payments. There
are 53.6 million CB bankcards in circulation. (This figure does not
include private-label cards issued by French retailers.)
Carte Bleue/Visa
Groupement Carte Bleue is an organisation operated by the French
banks, which represents their interests within Visa, adapts Visa
products to the French market and manages the gateway to the
VisaNet processing systems. There was a total of 31.9 million Carte
Bleue cards in issue as of end-2006.
The Carte Bleue brand consists of three main families. The first
of these is Carte Bleue Nationale, with 2.03 million cards as at
end-2006. This has been declining over a number of years at a rate
of about 10 percent a year, mainly because these cards cannot be
used outside of France. The second category is international cards,
of which as at end-2006 there were 29.4 million. This includes 4
million Visa Electron cards, 21.4 million Carte Bleue Visa, 1.1
million commercial cards, 2.8 million Visa Premier and just over
47,000 Visa Infinite cards. The third category of cards within the
Carte Bleue stable is Carte Plus (465,000 units). These cards have
been on the decline as they are withdrawal cards only and do not
have a payment function.
Payment cards
The most recent period for which the European Central Bank (ECB)
and France's central bank, Banque de France, have released cards
figures is December 2005 (published in March 2007), when 78.8
million cards with a payment function were in circulation. Of
these, 38.9 million had a debit function, 10.8 million had a
delayed debit function and 31.2 million had a credit function
(individual functions total exceeds overall total as some cards are
counted in more than one category). (See Figure 2.)
CB publishes more recent data, but it does not differentiate
between credit and debit cards. By extrapolating the ECB/Banque de
France data using CB's 2005-2006 growth rates for all cards,
CI estimates that at the end of 2006 there were 82.6
million cards in circulation with a payment function. Of these,
CI estimates that by the end of 2006, 40.8 million cards
in France had a debit function, 11.3 million had a deferred debit
function and 32.7 million had a credit function.
Card use has grown steadily in recent years (see Figure
3). The value of CB card payment transactions grew at an
average annual rate of 8.6 percent over 2001-2006, while the number
of such transactions increased by an average of 7.8 percent each
year over the same period.
Prepaid cards
French consumers are beginning to embrace prepaid cards. A study
carried out by PSE Consulting forecast that, by 2010, average
annual spend per prepaid card in France will reach €398 ($537).
Prepaid card take-up was forecast in the study to reach 693 cards
per 1,000 people by 2010.
A 2007 survey by US research consultancy Boston Consulting Group
forecast that France's total prepaid spend will be $27 billion by
2010, giving it 4.2 percent of the forecast total global spend and
making it the seventh-largest prepaid market in the world.
CB and co-branding
In January 2007, CB announced that the principle to implement
co-branding had been adopted by its board and will come into effect
by the end of this year. CB has taken this decision in part to
facilitate SEPA compliance in France.
This decision is significant because, to date, co-badging has
been allowed under the CB system (ie, the logo of the partner
payment system, usually Visa or MasterCard, can appear on the card
along with that of the issuer) but co-branding (ie, the logo of a
non-bank such as a retailer appears on the card in addition to the
logo of the issuer) has not been.
This has meant that retailers (or other non-banking
organisations) offering cards to customers have not been able to
offer cards that carry both their own logo/brand and the
MasterCard/Visa/CB badges. Instead, they have had to offer
customers cards that are part of a closed-loop system and can not
be used across the entire CB interbank network of ATMs and POS
terminals or outside of France.
The move by CB has led to much speculation about the effect it
will have on the cards sector in France, particularly its
profitability. Some of the traditional banks fear that the largest
non-traditional card issuers (in many cases, the captive finance
arms of France's largest retail groups, eg, Banque Accord) will
simply co-brand with their retail parent (eg, Auchan) and be able
to offer fully fledged cards branded with MasterCard or Visa, at a
lower cost to the customer.
SEPA and implications for France
In April 2007, after protracted negotiations and compromises
among the main stakeholders, the European Parliament voted in
favour of adopting the Payment Services Directive (PSD), the legal
framework underpinning the SEPA initiative. The PSD introduces the
concept of the payment institution, a new type of entity that will
be able to operate payments, and, in so doing, will potentially
enable non-banks to access the payment infrastructure and to expand
their businesses into the provision of payment services. Some
countries, such as France, have pushed for more restrictive
requirements as a way to protect the banking system from potential
new competitors.
In September 2006, ABN AMRO, consultancy Capgemini and the
European Financial Management and Marketing Association carried out
a study into some of the main issues facing card issuers in Europe
ahead of SEPA compliance. On the consumer banking side, one of the
study's main findings is that increased competition under SEPA will
likely erode annual account fees, and some of the largest revenue
losses may be in France, mainly due to these declining annual
fees.
Product innovation
Given the maturity and high saturation of the French cards
market, issuers have been looking for new ways of encouraging card
use.
Contactless technology has been getting a lot of attention in
the French market. At the annual Cartes conference and expo in
November 2006, for example, MasterCard announced new trials of its
OneSmart PayPass technology in France, the first trials of
contactless EMV chip-based MasterCard credit payments in
Europe.
In a separate trial, MasterCard will work with LaSer Cofinoga,
the consumer finance arm of retail consortium Groupe Galeries
Lafayette, to enable 1,000 of the latter's customers to test a
contactless payment card at participating Galeries Lafayette and
Monoprix stores throughout Toulouse. MasterCard said it will be the
first contactless EMV-enabled multi-application card in Europe, for
use in retailers and for public transport in the city.
Visa Europe is also piloting contactless technology in France.
In June 2007, it announced that it was involved in a pilot project
with Société Générale and digital security specialist Gemalto.
Since July, a group of cardholders has been able to pay for small
purchases using a Visa Premier contactless bankcard. The scheme
will last six months and is taking place in the business district
of Paris La Défense, with the participation of some 50 retailers
and 1,000 volunteer Société Générale employees. In its moves to
contactless technology, Visa has indicated that it is focusing on
global interoperability.
Growth in commercial cards
In part due to the mature nature of the French cards market,
issuers and networks are focusing on areas beyond consumers, their
traditional customer base. One key area of growth has been
commercial cards. Visa, for example, has been working with its
members in France to develop new commercial card programmes. Both
commercial card numbers and commercial card spending rose by more
than 20 percent over 2005-2006. The number of commercial Visa cards
issued in France now exceeds 1 million.
Another area of interest to French issuers is the development of
public sector purchasing solutions. In 2006 BNP Paribas was awarded
the French Ministry of Finance la Carte d'Achat contract for
decentralised services.
A crucial element of the French cards market is the role played
by retailer-issued cards, particularly those of department stores,
hypermarkets and supermarkets. Many of these private-label cards
can often be used in a large number of retailers, beyond the retail
group that issues them. In other cases, large French retailers have
set up joint ventures with the consumer finance arms of domestic
banks.
MAJOR PLAYERS
BNP Paribas
In 2006, BNP Paribas's number of credit cards in issue increased
by 4.5 percent (or by 168,000 cards) to reach 3.9 million. BNP
Paribas claims to be France's leading issuer of high-end cards,
with 530,000 Premier and Infinite cards in circulation, and also
claims to have a 60 percent market share of corporate Visa cards in
France. There are more than 20,000 corporate users of its
cards.
BNP Paribas's Terceo product offers credit facilities, payment
in three instalments and three-month deferred payment options,
which are automatically applicable to any card purchase exceeding a
threshold amount chosen by the client. This unique offer won
immediate favour with BNP Paribas cardholders and 470,000 contracts
were taken out in the first eight months after its launch.
Caisse d'Epargne
Caisse d'Epargne claims to be the leading issuer of Visa cards
in France and the second-largest issuer of bankcards, irrespective
of brand. By the end of 2006, it had more than 5.5 million cards in
circulation.
In 2006, Caisse d'Epargne launched a limited edition card which
enjoyed great success. The transparent, aquamarine blue card is
called the Carte Bleue Visa Lagoon, has a maximum issue of 90,000
cards and is specifically restricted to the under-25s.
In 2006, a purchasing card, the Carte Achat Public, was tested
for potential roll-out in 2007. This interoperable, interbank card
can be used to buy goods from all suppliers affiliated with the
Carte Bleue and Visa networks. It allows local authorities and
institutions to streamline the ordering and payment process for
public sector procurement needs.
Cetelem
Launched in 1953, Cetelem – the consumer finance arm of BNP
Paribas – dominates the consumer finance landscape in France. In
2006, Cetelem contributed 9.6 percent to BNP Paribas's net banking
income.
It has a number of joint ventures with retail partners, the
biggest of which is LaSer Cofinoga, between Cetelem and major
retailer Galeries Lafayette. In 2006, production at Cetelem's
French operations was €13.83 billion, up 6.8 percent on the
previous year, excluding the LaSer Cofinoga business. Contribution
from the LaSer-Cofinoga joint venture amounted to an additional
€7.7 billion, an increase of 20 percent over 2005.
Cetelem's Aurore card is one of the most successful
retailer-issued cards and there are reportedly as many as 9 million
Aurore cardholders in France. There are around 5 million Cofinoga
cards in France.
Cetelem has been keen to develop the internet as a major
distribution channel and, in 2006, 19.4 percent of its direct-to-
customer credit business in France (excluding partnerships) was
conducted online.
Crédit Agricole
The consumer finance arms of Crédit Agricole are Sofinco and
Finaref. It owns a 25 percent stake in each of the regional banks,
which provide a full range of banking and financial products and
services to personal customers, farmers, small businesses,
companies and local authorities.
Consumer finance outstandings at Crédit Agricole in 2006 were
€25.1 billion. More than 180,000 customers signed up to the Sofinco
Visa card within 12 months of its launch in September 2005.
Crédit Mutuel
Crédit Mutuel claims to be the second-largest card player in
terms of number of card payments at merchants. It has the
second-largest number of bankcards in issuance and 8.5 million
cardholders. Crédit Mutuel operates 6,840 ATMs. Over 2006, 1.4
billion card transactions were made at 227,800 affiliated
merchants, at a value of €60.7 billion. The group considers itself
to be a leader in the area of purchase cards for the public sector,
claiming a 55 percent market share.
Société Générale
Société Générale's main consumer finance arm is Franfinance.
Franfinance has established itself as a credit card specialist,
with renewable credit as its core business.
Franfinance offers private-label cards to partners, which
include Toys'R'Us, Nouvelles Frontières, Expert, Planet Saturn and
Aubert. Its has more than 2 million Pluriel cardholders in France.
In June 2005, Franfinance, in association with consumer credit
company CGI, launched Disponis, a direct consumer loans/credit card
brand offering credit by phone or online. Carte Disponis offers
considerable payment flexibility options.