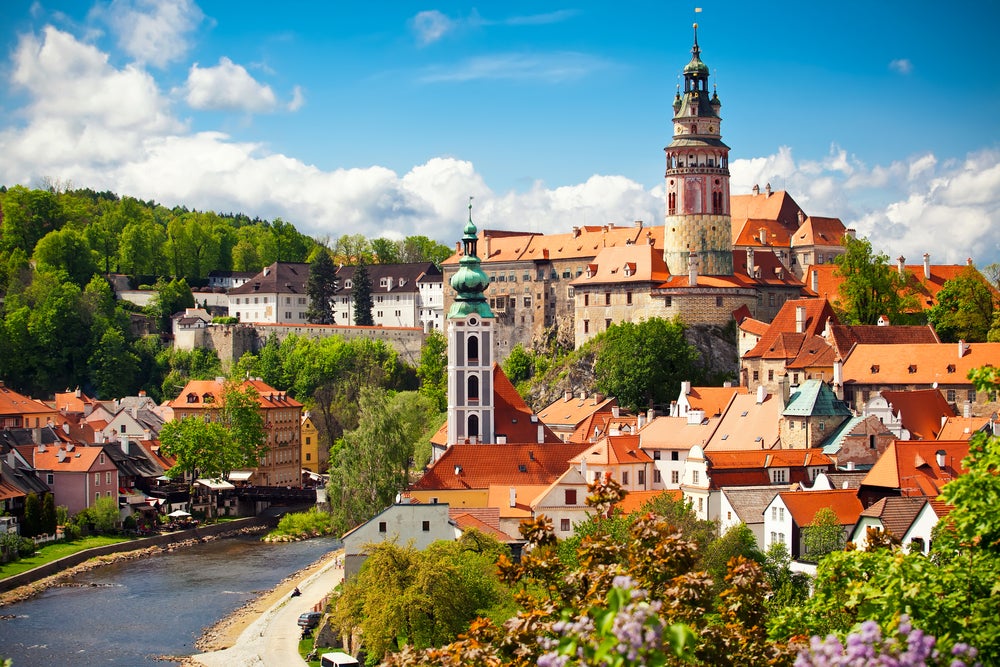 Cash remains the preferred payment instrument in the Czech Republic, accounting for 62.1% of the total payment transaction volume in 2018.
However, use of payment cards has grown in line with rising awareness of electronic payments and an increase in the banked population.
Debit cards are the most popular card type, and are increasingly being used for payments as consumers gradually switch to them for low-value transactions. The Czech credit and charge card markets are relatively small, mainly as a result of the debt-averse nature of consumers.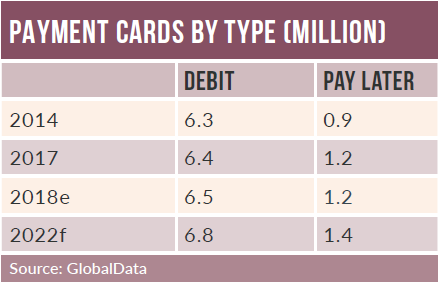 With gradual adoption of contactless technology, growth in online payments, the emergence of alternative solutions and the introduction of digital-only banks, the payment card market's growth is forecast to continue between 2018 and 2022.
Debit cards are most popular card type in terms of both the number of cards in circulation and the transaction value. Rising banking penetration, the debt-averse nature of Czech consumers and efforts by banks and government bodies to promote electronic payments and financial inclusion have led to strong adoption.
Frequency of payments per debit card registered a strong CAGR of 19.2% between 2014 and 2018 to reach 89.3 in 2018 – much higher than the 16.8 figure recorded for ATM withdrawals. Meanwhile, the average transaction value declined, at a CAGR of -4.6%, suggesting that consumers are gradually shifting to debit cards for lower-value transactions.
Credit and charge cards are not very popular in the Czech Republic, with penetration standing at 13.1 cards per 100 individuals in 2018. In terms of transaction value and volume, however, credit and charge cards recorded healthy growth, mainly due to rising merchant acceptance and enhanced security measures – a trend that is anticipated to continue over the next five years.
Rising disposable household incomes, reductions in interest rates on credit card lending, and the value-added benefits offered with cards are expected to drive their adoption further.
The Czech e-commerce market recorded robust growth from CZK67bn ($3bn) in 2014 to $6bn in 2018, at a CAGR of 19.1%. This can be attributed to increases in confidence in e-commerce, online security and the number of webshops. According to a study published in February 2019 by Czech e-commerce association APEK, 90% of local consumers shop online at least once per year.
Banks and card issuers offer customised cards for online shopping, while the availability of online solutions such as PayPal, paysafecard and Masterpass also supported growth in e-commerce.
Prepaid cards are gradually gaining traction, with the number of cards in circulation rising from 420,805 in 2014 to 535,832 in 2018, at a CAGR of 6.2%.