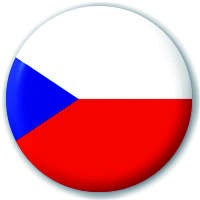 The Czech economy has registered robust growth since 2014, supported by a decline in oil prices, increased investment activity, and government policy to encourage exports and domestic demand.
Economic growth and disposable incomes are expected to accelerate over the forecast period (2016-2020), which will drive investment in the Czech cards and payments industry.
Cash remains the preferred method of consumer payment, accounting for 56.2% of the total transaction volume in 2016. Consumers in the Czech Republic generally use cash for day-to-day, low-value transactions. However, its use declined during the review period as preference for payment cards grew and contactless transactions increased.
The payment cards market grew significantly in the Czech Republic during the review period (2012-2016), as consumers increasingly spent with payment cards. The total number of payment card transactions increased at a CAGR of 15.8% from 480.6m in 2012 to 865.1m in 2016.
The Czech Republic's payment card penetration was 1.1 cards per inhabitant in 2016, higher than peers Slovakia (1.0), Bulgaria (1.0), Hungary (0.9), Poland (0.9) and Romania (0.8). This high level of penetration of payment cards offers further scope for growth in the Czech cards and payments market.
Contactless cards were first introduced in the Czech Republic by Citibank in 2011. It was followed by other banks, and the majority of domestic banks now allow customers to make contactless payments. The number of cards with contactless functionality was 10.9m in 2016.
According to data reported by Visa Europe in February 2015, Czechs use contactless payments for 3.3 transactions per month per card on average – the highest in the EU, followed by Poland (2.6) and Slovakia (1.3).
According to Visa Europe, the Czech Republic was the third-largest market for Visa contactless cards in Europe with 13.9m transactions in March 2015.
According to a 2015 report by Mastercard, nearly 52% of Mastercard and Maestro in-store transactions in the Czech Republic are contactless.
The e-commerce market's total transaction value posted a review-period CAGR of 32.2%, from $2.0bn (CZK52.9bn) in 2012 to $6.3bn in 2016. A high mobile penetration rate, consumer confidence in online transactions, and the presence of a secure online gateway were responsible for driving this growth.
According to Ecommerce Europe, 80.0% of the Czech population aged above 14 years – equivalent to 7.1m individuals – use the internet, and 3.7m shop online.
Banks and other participants are introducing options to encourage electronic payments and improve convenience in online shopping. For example, UniCredit Bank launched the Pay button on its internet banking platform in association with online payment service provider PayU in December 2015. Consumers can use the option to make payments on e-commerce and price-comparison websites including Mall.cz and Heureka.cz.