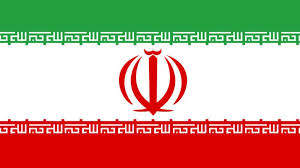 Iran's card and payments market looks like it will maintain strong growth over the next few years, with prepaid especially experiencing a substantial boom. CI takes a close look at the country and examines where it will be in a few years
Iran's card payments channel recorded growth during the review period. The nation's improved banking infrastructure, a consumer shift towards card-based payments and government initiatives to accelerate card payments contributed to the growth during the review period (2008?2012). As the popularity of e-commerce increases and prepaid cards become more commonplace, the channel is projected to grow in volume and value terms over the forecast period (2013?2017).
The card payments channel presents positive growth potential
The card payments channel grew from 60.1m cards in 2008 to 216.2m in 2012, at a review-period CAGR of 37.73%. Over the forecast period, the total number of cards is projected to grow from 263.7m to 423.2m, representative of a forecast-period a CAGR of 12.56%.
In terms of transaction value, the card payments channel recorded a review-period CAGR of 82.47% and is projected to grow from IIR9,987.7tr (US$733.6bn) in 2013 to IIR15,843.1tr in 2017, at a forecast-period CAGR of 12.23%.
In terms of volume of transactions, the channel grew at a review-period CAGR of 63.30% and is forecast to increase from 8.2bn transactions in 2013 to 12.7bn in 2017, at a forecast-period CAGR of 11.55%.
Prepaid cards category continues to hold a strong position
During the review period, the highest growth was registered in the prepaid cards category, which increased from 11.7m cards in circulation in 2008 to 70.7m in 2012, representing a review-period CAGR of 56.81%. It is projected to reach 170.6m cards in 2017.
There is a demand for prepaid gift cards in Iran. Both the retail and corporate segments use them and they have become especially prevalent for internet shopping, especially during festival seasons.
The key growth drivers during the review period were an increased demand from the unbanked population for transaction facilities, the use of prepaid cards for conducting e-commerce transactions, and reward programs.
Consumer shift towards card payments has supported increased levels of card use
Iran's payment channel was dominated by check payments during the review period. The total value of check payments increased from IIR8.15 quadrillion in 2008 to IIR12.84 quadrillion in 2012, at a CAGR of 12.04%.
Due to growing consumer awareness, the acceptance of cards at retail outlets, card-based reward programs and government efforts to accelerate the use of cards, the total value of card payments increased from IIR722.9tr in 2008 to IIR8.01 quadrillion in 2012, at a CAGR of 82.47%.
Growth in online retailing resulting in enhanced card use
Growth in internet penetration rates, an increase in per capita income and consumer spending has resulted in growth in the amount of transactions carried out online. The e-commerce market valued US$10bn in 2011, and is projected to increase over the forecast period.
To further develop the e-commerce market, seminars, conferences and workshops are regularly conducted by government and non-government organizations.
To benefit from the growth in e-commerce, banks are expanding their merchant and point-of-sale (POS) terminal networks as well as upgrading their internet banking infrastructure.
Rising demand for cards with enhanced security measures
The value of card fraud in Iran increased during the review period from IIR462.0bn in 2008 to IIR2.2tr in 2012. Banks are implementing EMV chip-based technology, bio-metric ATMs and near field communication (NFC) technology to reduce instances of fraud.
Commercial banks in Iran are offering password-protected cards and Card Verification Value (CVV) codes. A CVV code is to be used in addition to a password and is especially useful when shopping online.
Internet penetration rates, consumer spending and e-commerce are all expected to grow over the forecast period, which proves optimistic for the card payments channel.
Prepaid cards offer growth prospects
Prepaid cards represent an attractive proposition in the card payments channel owing to their inherent flexibility. The category is growing and accounted for a 32.7% share of the card payments channel in 2012.
The category is projected to be supported by many factors over the forecast period, including a rise in the popularity of the payment platform among consumers and e-commerce growth, which is projected to increase the category's industry share to 40.3% in 2017.
In order to benefit from the current and future growth prospects of the prepaid cards category, all leading banks are offering prepaid cards to retail and corporate customers. EN Bank offers gift and internet purchase cards to retail customers and merchant gift cards, trade cards and corporate prepaid cards to corporate customers. Banks are offering cards with customized designs for occasions such as birthdays and festivals.
Introduction of fuel cards
In an attempt to tackle fuel smuggling and promote card payments, in 2006 the Iranian government introduced the Iranian Smart Fuel Card Project (ISFCP). The introduction of fuel cards significantly reduced incidences of fuel smuggling as they allowed the monitoring of fuel supply.
The project also facilitated the government's aim of distributing fuel at subsidized rates to Iranian citizens. The government made arrangements with Bank Mellat and issued 17m smart cards in 2012 to facilitate fuel payments.
Tourism to support economic growth
In diversifying its non-oil-based economy, the Iranian government is focusing on the tourism sector for economic growth opportunities. The sector contributed more than US$2bn to the economy during 2011?2012.
To further improve the tourism sector, the government is undertaking a number of infrastructure construction projects for tourism complexes, hotels, amusement parks and shopping centers, as well as implementing educational programs in the fields of hotel management and tourism operations.
The government plans to develop sports, eco and religious tourism specifically.
Growing e-commerce market to increase the scope of card payments
E-commerce is growing rapidly in Iran. To promote awareness, seminars, conferences and workshops are regularly conducted by government and non-government organizations. In 2004, the government passed an e-commerce law: 'Electronic Commerce Law of the Islamic Republic of Iran' to remove any ambiguities in the legal system pertaining to e-commerce.
According to Iran's Ministry of Industry, Mines and Trade, the e-commerce market grew from US$4bn in 2005 to value US$10bn in 2011. It was also reported by the Ministry that the market is developing at a faster pace than neighboring countries such as Pakistan, Turkey, Tajikistan, Afghanistan and the Kyrgyz Republic. Growth in internet penetration, consumer spending and e-commerce will support expansion in Iran's cards and payments industry.