The UK is one of the most active cards markets in the world. There
are roughly 142.5 million plastic cards in the UK – an average of
3.25 per adult – which were used for over 6 billion transactions in
2006. According to APACS, the UK payments association, in December
2006 it was estimated that £31.8 billion ($62.1 billion), or 61.6
percent of all consumer spending in the UK, was done using plastic
cards, with debit cards accounting for the bulk of all cards
spending (see figure 1).
Based on data from the British Bankers Association (BBA) and APACS,
there are an estimated 68.7 million credit cards, 4.8 million
charge cards and 69 million debit cards currently in the UK
market.
Debit cards have grown in popularity in recent years, while credit
card growth has stagnated. In December 2006, debit card consumer
spending was estimated to have been 20.1 percent higher than in
December 2005, while credit card spending was estimated to have
declined 0.9 percent over the same time period (see figure 2). As
recently as 2003, debit cards and credit cards accounted for
roughly equal percentages of consumer spending in the UK. The
number of debit card transactions per cardholder, including
spending and cash withdrawals, reached 159 per year in 2006 – up
from 77 transactions per year just ten years ago. Though debit
cards have overtaken credit cards for general spending purposes,
credit cards still dominate cards spending on the internet, where
they account for 67 percent of plastic card spending.
After several years of solid growth, credit card usage and lending
in the UK reached its peak in 2004 (see figure 3). There was a
slight drop in credit card usage and lending over the next two
years as consumers switched to cheaper forms of borrowing such as
home equity financing and personal loans, and increasingly turned
to their debit cards for purchases.
The increase in credit card activity through 2004 was driven by
several factors, including new product offerings from issuers,
attractive loyalty programmes and balance transfer offers, and a
growth in cards acceptance terminals. Although changing public
perceptions of credit card debt undoubtedly have had an impact on
reducing credit card usage, rising interest rates on credit card
loans are the main factor behind the decline. In 2006 the amount
lent on credit cards fell £1.8 billion, the first decrease since
data has been collected in the UK.
How well do you
really

know your competitors?

Access the most comprehensive Company Profiles on the market, powered by GlobalData. Save hours of research. Gain competitive edge.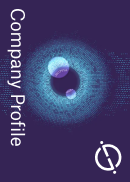 Company Profile – free sample
Thank you!
Your download email will arrive shortly
Not ready to buy yet? Download a free sample
We are confident about the unique quality of our Company Profiles. However, we want you to make the most beneficial decision for your business, so we offer a free sample that you can download by submitting the below form
By GlobalData
In 2006 annual percentage rates (APR) on credit card purchases
correlated almost perfectly with the spending behaviours of UK
cardholders. From the late 1990s through to March 2004, the average
interest rate on credit cards fell from over 22 percent per year to
a low of 14.8 percent, leading to a corresponding rise in credit
card lending. Since then, interest rates have gradually climbed,
and as of end 2006 stood at 15.92 percent (see figure 3).
Another trend in the UK is that of the popularity of loyalty
programme-linked cards. Cashback and other schemes have eclipsed 0
percent balance transfer offers in popularity. Cashback has become
the most popular reward programme. The UK consumer can now choose
from over 1,300 credit cards.
Issuers have also begun to offer fewer and fewer perks on credit
cards. Last year Barclaycard reduced the number of free features
offered and discontinued some free insurances and other features.
Other issuers quickly followed suit.

The UK's large number of cards is supported
by a robust cards accepting and processing infrastructure. In
September 2006, the number of POS terminals in the UK reached 1
million, representing a 36 percent rise since the end of December
2000, and twice the number that were present in 1995. Cards
payments in the UK can now be made at a wide variety of
merchants.
Accompanying the rise in POS terminals has been an increase in the
number of ATMs in the country, which has more than doubled since
1999. This growth is being driven primarily by independent ATM
operators such as Cardpoint, Hanco, ATM Systems, Moneybox and TRM
(see figure 4). Unlike the ATMs of banks and building societies,
the ATMs of independent operators charge customers a fee for using
their services, which typically is in the £1.50 to £1.75
range.
Affinity cards
The UK has seen higher levels of charity donations using cards over
the past five years. Five million credit cards – roughly one in 12
in the UK – are currently affinity cards that make donations to
charity based on a proportion of cardholder spending. Roughly 7
percent of all credit card spending in the UK occurs on such
affinity cards. According to the latest figures from APACS, £67.8
million was donated on plastic cards in June 2006.
The UK payments industry waives interchange fees for certain
charitable donations, including aid for major international
catastrophes such as the Asian tsunami and victims of the 2005
earthquake in Pakistan, as well as UK charity projects such as
Sports Relief and Children in Need.

Prepaid cards
There has been a recent explosion in prepaid cards in the UK. Most
notable among new offerings has been the Oyster card, a contactless
transportation card for the city of London. In January 2007,
Transport for London announced that the 10 millionth Oyster card
had been issued, just over three years after the programme was
launched. Travel cards have also grown in popularity in the UK, and
are issued by companies such as Western Union and the Cash Plus
brand.
A major innovative player in the UK prepaid market is PrePay
Technologies, the architects behind the 360money network, the UK's
largest prepaid network. The 360money network has over 34,000 high
street top-up locations, and also provides online account
management and a range of customer services for cardholders. Top-up
locations include all Post Office branches as well as PayPoint
outlets throughout the country.
Splash Plastic, a chip and PIN prepaid Maestro card issued by
PrePay Technologies, allows employers to pay wages directly onto
the card, which can also receive money transfers from bank
accounts.
Commercial cards
The UK has an active commercial cards segment. In August 2006, Visa
reported that total year-on-year spend with Visa commercial cards
rose by over 16 percent in the UK to £2.4 billion in the second
half of 2006.
Figures for the Visa Corporate card, which is aimed at large
organisations, show that six of the top ten categories of spending
are related to travel and entertainment; hotel and accommodation
are top, followed by air travel.
Fraud
Card fraud in the UK has become a major problem over the past ten
years. According to APACS, in 2005 card fraud accounted for £439.4
million in losses, a fivefold increase over ten years (see figure
5). Card not present (CNP) fraud accounts for 42 percent of all
fraud on UK cards, followed by counterfeiting, usage of stolen
cards, mail fraud and ID theft (see figure 6).
Authorities in the UK have made successful efforts to combat fraud,
and in 2005, card fraud showed its first significant decline in a
decade. Fraud reduced further in 2006, due in a large part to the
UK's migration to chip and PIN technology. According to APACS, chip
and PIN was responsible for a reduction of nearly £60 million in
counterfeit and fraud on lost and stolen cards in 2005, a 24
percent drop from 2004. Chip and PIN is also reducing POS queues,
as these transactions are faster to complete than signature
transactions.
Various attempts are being made to extend the security of chip and
PIN technology to cover CNP transactions, such as those made over
the telephone or internet. Currently, as there is no physical
contact between the card and the merchant in CNP transactions, the
extra security afforded by the chip and PIN system cannot enhance
the security of CNP purchases.
However, according to APACS spokesman Mark Bowerman, several
players in the industry are working to develop 'remote card
authentication' systems, also referred to as 'token-based' or 'two
factor' systems. In such schemes, banks provide cardholders with a
separate authentication device which they can use when making
internet or telephone purchases, giving customers the protection of
the chip and PIN system for CNP purchases.
These systems can also be used to identify online banking customers
to combat the growing levels of fraud from phishing attacks and
other forms of online banking security threats.
KEY PLAYERS
Barclaycard
With 12.5 million credit cards in the UK and 11.2 million
customers, Barclaycard claims to control one-fifth of the UK's
credit card market. In the first half of 2006, Barclaycard's
average consumer loan balances in the UK grew by 17 percent to
£11.6 billion over the same period in 2005.
Barclaycard offers ten different types of cards: classic, gold,
platinum, MasterCard, student, Premiership, business charge and
credit, corporate, business purchasing, and government procurement
cards. Supporting Barclaycard's operations is a large marketing
campaign, which includes sponsorship of England's Premiership
football league.
Barclaycard has been offering a range of new products and services.
Barclaycard announced in December that it would be issuing a new
debit/credit card that would also function as an Oyster card.
Previously, the company announced the introduction of its
Flexi-Rate service, a credit card that charges a lower interest
rate to customers who pay off a higher proportion of their balance
each month.
Royal Bank of Scotland (RBS)
With 10.1 million credit card customers, RBS is the second-largest
credit card issuer in the UK. Towards the end of 2006, RBS launched
a new service on its Mint credit cards, which allows customers to
review their card balances, see recent transactions and make
payments by text message. The Mint card is curved on one side and
is supported by a distinctive advertising campaign in an attempt to
create product differentiation.
RBS is one of the few issuers in the UK to raise interest rates on
credit card customers, recently boosting its rates by 500 basis
points to an APR of 18.9 percent on purchases and 24.94 percent on
cash advances.
HBOS
HBOS's cards business has grown steadily since 2000. For the past
six years, the company has acquired roughly 1 million new accounts
per year, giving it an estimated market share of 12 percent of new
credit card accounts in 2006. The bank has an estimated market
share of 13.5 percent in credit cards. In 2005, balances increased
by 20 percent over the previous year to £7.3 billion.
HBOS uses a multi-branded product range of credit cards. It claims
to have the broadest distribution base of any UK retail bank, using
branches, direct mail, and partner and affinity arrangements to
dispense its credit cards. For the first half of 2006, HBOS
reported that 27.9 percent of all available credit lines on its
cards had been drawn, 6.9 percent of credit limits were overdrawn
and 56.5 percent of all credit card balances in arrears had
worsened in the period. HBOS has been emphasising the growth of its
One Card product, which accounts for about 33 percent of the
company's credit card portfolio.
Lloyds TSB
Lloyds TSB has over 15 million personal customers in the UK and in
August 2006 the group posted interim pre-tax profits of £1.75
billion, a rise of 8 percent. Between the first half of 2005 and
the first half of 2006, the quality of its credit card portfolio
decreased as impairment losses on credit cards jumped 27 percent to
£239 million.
Lloyds TSB has announced plans to launch a debit card savings
programme similar to Bank of America's successful Keep the Change
programme in the US. Under the scheme, called Save the Change, the
bank automatically rounds up debit card purchases to the nearest
pound and transfers the difference between that and the purchase
value to a Lloyds TSB savings account. To help launch the new
scheme, Lloyds TSB will match 100 percent of the Save the Change
transfers for the first two months up to a maximum of £50 each
month, doubling customers' savings.
Lloyds is currently running a promotional offer whereby customers
who sign up for a new credit card before 30 April 2007 receive 1
percent cashback on purchases for the first three months, provided
they spend at least £250 during this time.
MBNA
With an estimated market share of just over 10 percent of the UK
credit card market, MBNA is the fifth-largest credit card issuer in
the country.
The company is the largest issuer of co-branded or affinity cards.
MBNA claims to be the largest provider of football affinity credit
cards in the UK, providing branded cards to all 20 Premiership
clubs. Other affinity partners include charities such as
environmental organisation WWF, the National Aids Trust and UNICEF,
as well as retailers such as bmi airlines and Toys R Us.
MBNA offers three own-branded cards – the MBNA Platinum Visa Plus,
the MBNA Classic MasterCard and the MBNA Platinum Rewards
Card.
HSBC
With an estimated 8.3 percent share of the credit card market, HSBC
is the sixth-largest issuer in the UK. It is currently running a
promotion whereby it gives 0 percent interest on purchases for six
months from the opening of an account and a 0 percent balance
transfer offer good for more than one year.
HSBC is actively looking to cross-sell current accounts to credit
cardholders. The bank runs a promotion whereby it refunds 10
percent of all interest paid on HSBC credit cards to customers who
also have a current account in the Bank Account Plus scheme.