A recent study from First Data and The
Economist Intelligence Unit, entitled
Beyond Cash: China's
Emerging Payments Market
, points to the significant
opportunities that await card industry players in the world's
fastest-growing economy.
China is a country where growing consumer wealth, regulatory
initiatives and improvements to payment infrastructure are leading
card industry players to cite it as one of the major growth hot
spots for all forms of payment cards.
In June 2007, a comprehensive study was published by global
payment processor First Data, in conjunction with The Economist
Intelligence Unit (EIU), on the evolution of China's payment card
market and the opportunities – and challenges – that lie ahead. The
study drew on a survey of 152 senior bankers from around the world,
and all respondents represented banks already in the Chinese market
or planning to enter the market within the next three years. The
EIU also conducted interviews with 20 senior banking, retail and
payment services executives currently in China or intending to
enter the market.
The current state of the market
The Bank of China issued the mainland's first credit card in
1986 – by the end of 2006, around 50 million credit cards had been
issued, including 30 million dual-currency cards and another 19
million quasi-cards that combine the functions of debit and credit
cards. The number of credit cards in circulation at the end of 2006
represented a 39 percent year-on-year increase. But these figures
are dwarfed by the scale of the debit card market, which accounts
for the vast majority of cards in circulation.
Growing economic wealth is boosting the numbers of middle class
consumers who are demanding better banking services. Given China's
population of over 1 billion, foreign banks have, unsurprisingly,
stepped up efforts to access the country's consumer banking sector,
which has remained under-served for many years. As an example,
China's 50 million credit cards is tiny compared with the 640
million credit cards in issue in the US. The study says that if
banking services in China are to emulate those in the West, where
most bank profits come from consumer lending, the current market
can be seen as a vacuum waiting to be filled – or one of the last
great land grabs in the Chinese economy.
How well do you
really

know your competitors?

Access the most comprehensive Company Profiles on the market, powered by GlobalData. Save hours of research. Gain competitive edge.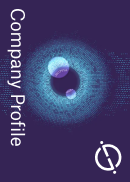 Company Profile – free sample
Thank you!
Your download email will arrive shortly
Not ready to buy yet? Download a free sample
We are confident about the unique quality of our Company Profiles. However, we want you to make the most beneficial decision for your business, so we offer a free sample that you can download by submitting the below form
By GlobalData
Opening up the market
New rules introduced in December 2006 under the terms of China's
2001 membership of the World Trade Organisation now allow foreign
banks to incorporate locally and to create retail businesses. There
are two defined strategies for foreign banks entering the market:
either they can take an equity stake in a Chinese institution or
they can form a partnership with a national bank. Of the banks
surveyed in the study that are already established in the market,
around 26 percent believe that an equity stake presented the best
way to enter the market. Of those still planning to enter, the
majority believe that a partnership offers the most feasible route
for entry.
Partnering for success
Equity tie-ups allow banks entering the market to generate
instant economies of scale by leveraging their partners' existing
distribution channels, client bases and local business and
political contacts. The benefits of partnerships for local banks
are also clear as they give foreign banks the chance to learn the
ropes from experienced counterparts in areas such as credit and
risk management, IT system development, cross-selling and other
marketing strategies. However, partnering with local entities
brings its own challenges and risks.
The number of available partners is steadily declining as more
foreign banks enter the market, but those banks that have concluded
successful deals with local Chinese banks have been encouraged by
success so far. Credit cards are often the first product on which
both partners work together, but an increasing number of foreign
entrants are now preparing to launch their own credit cards.
Optimism and realism
Banks that have entered the market show much optimism. Nearly
nine out of ten banks surveyed for the study say they are
optimistic about their revenue growth in China between now and
2010. But optimism is tempered with realism, as around 59 percent
of respondents say they are 'somewhat' optimistic, rather than
'highly' optimistic.
Competition is also an important factor when it comes to profit
expectations. China's banks have made significant operations
advances in the five years they have had to prepare for the
market's opening and they retain the advantage of having huge
branch networks that outstrip those of foreign banks. The banks'
grassroots reach, together with the depth of their existing client
bases, virtually guarantees that local players will remain in the
driving seat for the foreseeable future.
Credit cards are the priority of many foreign banks because they
provide a self-contained business line allowing them to build
brand, gain experience and establish an access point to the
high/medium end of the market. Among retail bankers surveyed in the
study, 55 percent say that the prospects for credit cards and bank
accounts are highly promising over the next three years.
Payment fees and incentive structures
The low fees for cards issued in China are set by the People's
Bank of China (PBoC), the country's central bank. The maximum
interest rate for card borrowing is set at 18.25 percent annually,
while international practice commonly charges several hundred basis
points more for less credit-worthy customers or different types of
loans such as cash advances.
Government rules also stipulate how much merchant acquirers can
charge merchants. In China, maximum interchange fees for all local
currency transactions are set by the PBoC. While rates vary
depending on the type of product or service, they generate
inefficiencies because they do not reflect the actual cost to the
issuer (such as the difference between credit and debit
transactions), nor do Chinese interchange rates reflect varying
risks that different types of transactions may represent.
Chinese interchange rates are already lower than international
norms (which are currently around 0.7 to 0.8 percent per
transaction, compared with an international average of 1 to 1.6
percent), and competition between local banks is increasing
pressure to reduce these rates further. Strong competition means
that few banks can charge cardholders annual fees, and most have
taken to offering special promotions to attract new customers.
Merchant acceptance
When compared with international markets, relatively few
merchants in China currently accept cards for payment, although the
growth rate is strong. By the end of 2006, the number of merchants
accepting bankcards had increased by 34 percent from 2005 to more
than 500,000, according to China UnionPay (CUP), the country's
national payment card network. During the same period, the volume
of cross-border bank POS transactions increased by some 57 percent,
helped by increased competition between merchant acquirers, which
has driven down transaction fees.
However, already razor-thin retail margins mean more merchants
are reluctant to cut profits by giving a slice to card issuers.
ATM networks are also a growth area: some 14,000 new ATMs were
rolled out during 2006, bringing the total to nearly 100,000. The
volume of ATM transactions is also rising rapidly and in 2006 the
total number of transactions grew by 67 percent over 2005. The
increase in card-accepting infrastructure, encompassing both
merchants and ATMs, will play the biggest role in encouraging the
increased acceptance of card payments in China.
Numerous challenges remain
For banks planning to establish a payment card business in the
country, key challenges relate primarily to risk management, tough
regulations, fraud and other issues. Nearly 60 percent of retail
bankers surveyed chose risk management regarding the scoring of
customer credit-worthiness as the biggest hurdle. The
second-biggest concern relates to the recovery of money lent to
customers. Beyond this, overly cumbersome regulations, fraud and
problems relating to distribution, cross-selling and marketing were
high on the list.
The limited availability of credit data is one of the key issues
relating to risk management. Banks continue to rely heavily on
in-house risk assessments deploying subjective criteria that may or
may not be effective, but at more sophisticated institutions,
credit checking systems appear to work adequately. However, many
domestic lenders continue to use less sophisticated and in some
cases inadequate risk assessment practices.
Among bankers surveyed for the study, around one-half cited
better availability of consumer credit history data as the factor
needed most to support the card payment infrastructure. Progress is
being made – credit databases covering specific cities have been in
place for several years and are operated by both local and foreign
entities. In January 2006, the PBoC launched a new nationwide
database that tracks the credit histories of some 530 million
people, but the impact so far of this database has been patchy, as
records are often incomplete. As this data expands, banks will have
an increasingly useful tool at hand for when they make credit risk
decisions.
One other challenge is cultural – China has yet to become a
consumer-oriented society. Even the approximately 76 million
Chinese that have annual incomes over $5,000 usually prefer to save
their extra cash, reflecting a general aversion to consumer debt.
This under-developed consumer credit culture is cited by survey
respondents as the major barrier to growth, above tight regulatory
restrictions and an under-developed back-end banking
infrastructure. The result is that few Chinese card users currently
carry revolving balances on their cards.
At the same time, the levels of debt local consumers are allowed
to assume remain low. Current regulations mean that all Chinese
credit cards are subject to a lending limit of CNY50,000 ($6,625),
which prevents most consumers from running substantial balances.
Card issuers point out that many card users can now afford higher
limits. Although the government is considering an increase of this
spending cap, it has given no indication of when this may
happen.
The outlook for cards in China
Although there is much optimism about the payment card business
in China, both foreign and local banks have much work to do. At the
same time, the credit card market is evolving rapidly – credit
cards are the fastest-growing payment product in China.
However, few card operations involving foreign entities are
looking to break even any time soon and the profitability outlook
depends on economies of scale. Although banks may be issuing credit
cards liberally, consumers don't always use them, with the number
of cards in active use varying between 30 percent and 50 percent of
those issued.
Finally, average credit card spending remains low at around
CNY8,000 per card annually, according to CUP. One cause of
currently low revolving balances in China is that banks have
targeted wealthy high-end customers in their initial marketing
strategies, and high-end customers tend to use revolving credit
less frequently.
In addition, although older card users continue to spend
conservatively, younger, better-educated consumers tend to spend in
ways comparable to Western consumers, meaning that time is on the
side of the banks. As more young, affluent people start to use
cards, the proportion of those using them in ways that are
profitable to card issuers will naturally increase – although
whether they will prove to be good credit risks is another
matter.
Online potential
The prospects for online commerce are also strong. China has
become the second-largest internet market in the world and around
10 percent of its population use the internet. By the end of 2006,
the market had an estimated 137 million internet users, according
to the China Internet Network Information Centre, an increase of 23
percent on 2005. Of these, 104 million used broadband connections
and 17 million used mobile phones to access the internet.
More merchants are offering online payment options and more
banks are investing in online payment infrastructure. In 2006 the
online payment market grew more than 100 percent to CNY32 billion,
according to CUP, representing about 3 percent of the value of
bankcard transactions for the year.