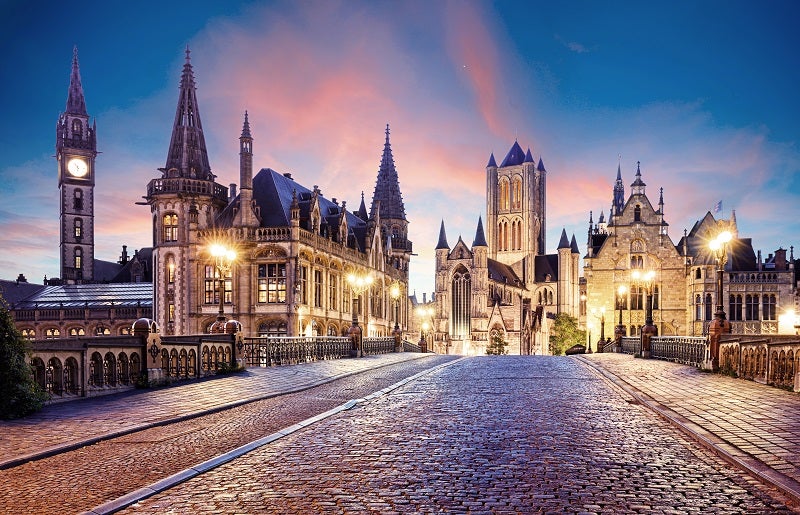 The payment card market in Belgium is well developed, with an average penetration of 2.1 payment cards per inhabitant.
Improved payment infrastructure, a strong banked population, a gradual shift from cash to card-based transactions, and the expansion of local retail and e-commerce markets have supported this growth. Belgian consumers are very comfortable with established payment instruments, with domestic payment method Bancontact, the most commonly used card scheme in the country.
The EU regulation that caps interchange fees for banks operating in the EU, and restrictions on cash transactions by Belgium's central bank have also helped to drive electronic payments.
With the increased adoption of mobile POS solutions by smaller merchants, use of electronic payments in Belgium is forecast to grow strongly over the four-year period 2019-23.

Contactless 
Contactless payments are gradually growing in popularity, and the availability of contactless mobile payment solutions such as Payconiq by Bancontact, Apple Pay and Google Pay are giving the sector a muchneeded boost.
The growth in e-commerce, and a growing preference for digital-only banks are further expected to boost electronic payments in Belgium.
Belgian consumers strongly favour debit cards over other card types. The national debit card scheme, Bancontact, remains the most frequently used payment card.
Until a cap was implemented by the EU in 2015, Bancontact's lower interchange fees compared to international schemes gave it a significant edge in the market, and the new fee rules had little impact on its dominance.
In order to offer enhanced convenience to users, Bancontact cards are now equipped with contactless functionality, enabling debit card holders to make transactions of up to €25 ($28.64) without entering a PIN.
Credit cards
Credit cards are not very popular in Belgium, primarily due to consumer preference for debt-free payments. The availability of overdraft facilities also tempers demand.
Credit cards represented only 12.6% and 21.6% of the overall card payment transaction volume and value respectively, in 2019, but with the debit card market inching towards saturation, the underserved credit card space could prove lucrative for banks.
To this end, banks are providing credit cards as part of bundled packages, and offering co-branded cards to increase uptake. Banks are also introducing metal credit cards to increase adoption.
The e-commerce market has grown significantly, rising from $9.44bn in 2015 to $13.58bn in 2019 at CAGR of 9.5%. Rising online and mobile penetration have resulted in enhanced consumer confidence in online transactions.
To capitalise on this, online retailers have introduced events such as Singles Day and Belgian Friday. With the availability of alternative solutions such as Apple Pay, Google Pay and PayPal, the e-commerce market is forecast to grow further.
Contactless awareness
Contactless card holding is gradually rising in Belgium, with five in 10 consumers holding a contactless card. The percentage of consumers who have a contactless card and use it for payments has more than doubled in the last five years.
To drive contactless payments, banks are offering contactless cards and even wearables. For instance, in April 2019, KBC Bank launched Fitbit Pay, allowing Fitbit smartwatch users to pay in shops that accept Maestro and have contactless payments available.
Prepaid market
To increase the adoption of prepaid cards, banks are targeting specific consumer segments such as online shoppers and travellers.
For instance, Hello bank! offers the Mastercard prepaid card with two versions: virtual and physical. The virtual version enables the user to make online purchases, whereas the physical version allows both online and in-store purchases. It also allows the customer to withdraw cash in euros and other currencies.
Targeting travellers, KBC Bank offers the Mastercard prepaid card for an annual fee of $13.75. The card is accepted worldwide, and up to $5,727.74 can be loaded. For added convenience, the card comes with contactless functionality, and can be applied for online.