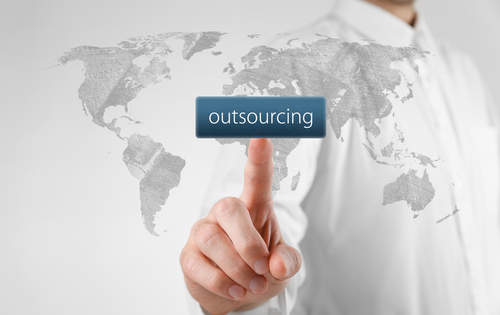 Outsourcing can be an effective mean to streamline costs and skills in the card business. However, there are risks connected to this business model. Cards International analyses a report by data and advisory company Timetric on the best practices in card outsourcing
Cost reduction, access to cheap or skilled labour, a lack of in-house expertise and risk management advantages are the main reasons why cards is one of the most outsourced business operations in the financial sector.
Card outsourcing is now often synonymous with the adoption of cloud technology and onshore and nearshore models, especially when triggered by government initiatives such as tax benefits. However, outsourcing can also be a way of getting hold of added services such as behaviour analysis and fraud prevention schemes.
As the report Best Practices in Card Outsourcing by data analytics' company Timetric shows, card issuers select an outsourcing model according to their needs and objectives and their organisation's risk tolerance level.
Models comprise internal models, hybrid models, end-to-end service models, offshore and onshore models, captives and third-party vendors. The first three models can be classified according to the outsourcing partner's degree of involvement in the card issuer's business. Offshore and onshore models can be grouped on the basis of the vendor's location, whereas captive and third-party models reflect the ownership of the outsourcing organisation.
Every outsourcing model contains risk for the card issuer. While some of the risks are common across all models, some are specific to a particular model. For example, an offshore model is exposed to country risks such as sudden changes in the business, political and regulatory environment or exchange rate fluctuations. However, as the third-parties degree of involvement increases, so does the risk. Similarly, risk intensifies from an onshore to offshore model.
The card issuer remains responsible for the business actions of its outsourcing partnerCard issuers remain responsible for their business actions, Timetric's analysis stresses, even though the vendor is given the authority to act on their behalf. Outsourcing, irrespective of whether it is in initial stages or exists already, must be looked upon as the responsibility of the client. The vendor, however, is responsible for maintaining and adhering to a set standards and covenants of the contractual agreement and bears the consequences if it fails to do so. Outsourced operations must be monitored closely to ensure adherence to a contractual agreement. This can be done via some form of onsite representation and the development of a management information system.
Although the outsourcing of card business has its advantages, it is not risk free. Issuers are exposed to reputational, compliance, operational, country-specific and strategic risks.
Outsourcing ModelsThe outsourcing model can be implemented in different ways, based on the involvement of card issuers and third-parties, for example.
This classification of outsourcing model depends upon the level of involvement with the client. It can be segregated into three categories: internal models, hybrid models and end-to-end service models. Moreover, the scale of a card issuer's operations, the extent of its internal expertise and capacity, and the level of alignment with an issuer's business strategies are the primary factors in deciding which model fulfils the requirements of the issuer.
There are two major categories of outsourcing models on the basis of ownership: captives and third-party vendors. Joint ventures and strategic partnerships are also options but are barely used in comparison to captives and external vendors and are therefore not covered here.
Captives are subsidiaries and divisions of a financial institution, located on an offshore location to offer services to the parent company. Banks and financial institutions established their own subsidiaries in strategic locations to reap the benefits of cheap labour and to reduce their costs while maintaining high security levels.
Third-party vendors are external firms which specialize in card outsourcing. India is the leading destination for third-party service providers, with 70% of its outsourcing solutions being driven by the nation. Although captives are considered the most-popular model, the trend is gradually aligning itself with third-party vendors.
Offshore and Nearshore Hotspots for Card OutsourcingThere are two kinds of outsourcing models based on the location of the outsourcing partner: the offshore model and the onshore model.
In an offshore model, the service provider is situated in a separate country. This classification includes both captives of the financial institutions and third-party vendors. The offshore model of outsourcing is basically driven by the availability of cheap resources such as an abundance of college educated professionals and low wages in comparison to developed economies.
In an onshore model, captive vendors are located in the client's operational location. The onshore model of outsourcing is driven by the need to improve the quality of the vendor's operations and provides more flexibility in terms of regulatory hurdles as governments are trying to discourage the outsourcing of operations to offshore locations.
The Asia-Pacific region dominates the list of established offshore card outsourcing destinations with countries such as India, Philippines, China, Indonesia, Malaysia and Vietnam all considered hubs for such activity. Emerging outsourcing destinations are located in South America and Eastern Europe in countries such as Colombia, Argentina, Peru, Costa Rica, Poland, Ireland, Czech Republic and Russia.
The comparative attractiveness of key outsourcing destinations have been analysed by Timetric on three basic parameters: their financial attractiveness, human resource and business environment. The overall attractiveness of a particular location is based on the performance of each individual parameter.
The analysis reveals that India, China and Malaysia are the most attractive destinations for outsourcing. Although, India scores better in terms of financial attractiveness and human resources, the country is considered weaker than China and Malaysia in terms of its business environment. Moreover, developments such as high inflation rates, the cost of borrowing, regulatory reforms and weak macroeconomic fundamentals are likely to have intensified downward pressure on India's business environment and financial attractiveness.
However, different card issuers have different needs. For example, an organization's decision may be driven by the financial attractiveness and availability of the skilled labour, rather than the conduciveness of the business environment in a particular country.
Figure 1: Comparative Attractiveness of Key Outsourcing Destinations
(p.12)
Emerging trends and driversCloud technology has made inroads into outsourcing. The key drivers of a surge in cloud-based outsourcing are the cost reductions it provides and the possibility to free-up resources. More specifically, adoption of cloud computing technologies in the areas of emails, website maintenance, IT infrastructure and front and back office operations has increased in recent years.
Being a relatively unexplored area, a number of firms are still apprehensive about its use due to concerns relating to information privacy.
The following cloud models are available: public cloud, community cloud, private cloud, hybrid cloud.
Outsourcing with regards to cards is inclined towards the private model due to its relatively higher security features. Infosys, TCS, Genpact and Cognizant have already adopted cloud-based services.
Onshore and nearshore outsourcing supported by government initiativesAlthough offshore outsourcing continues to be the most-popular outsourcing model, onshore and nearshore outsourcing are also becoming attractive options for service providers. The key drivers of this government initiative are tax benefits, co-funding agreements, support in cost-benefit analysis, establishing tax-free zones and subsidies for employer contributions. The regulatory environment becomes more flexible for entities offering onshore outsourcing options.
Genpact, TCS, Cognizant and Infosys have opened offices in the US and Europe to reap the benefits of onshore outsourcing. Low-cost rural areas and small cities in locations such as Wisconsin, Kansas and Michigan in the US are emerging as hotspots alongside regions of East Germany, Ireland and Eastern Europe.
Although India is considered one of the most popular offshore outsourcing destinations, the nation faces several challenges. The country has recorded persistent levels of high inflation of 7?11% and real estate prices in key cities have risen. This has increased upside pressure on wages and salaries. Furthermore, the country's structural and social problems such as frequent power cuts, corruption and bureaucratic obstacles, the high cost of borrowing and, rising attrition levels are showing no signs of abatement.
At the same time, China is fast emerging as an offshore outsourcing location due to the abundance of cheap yet skilled labour and government support through tax incentives. The government formulated a central policy to provide support for the nation's outsourcing sector in 2009 and identified 25 cities as hubs, each specialising in a different form of outsourcing.
However, concerns over intellectual property rights, data security, language and cultural barriers continue to remain bottlenecks for the Chinese outsourcing sector.
Demographic features such as an English-speaking population, a relatively young workforce, low-cost labour and government support for business process outsourcing (BPO) has kept Philippines as one of the world's leading outsourcing locations. The nation's outsourcing sector outperformed India in 2011 as the leading offshore location for voice-based businesses processes. A number of global banks such as Bank of America, Chase Bank, Citigroup and Wells Fargo have outsourcing interests in the country.
Risks and ChallengesOutsourcing has been proven to be a successful strategy in improving the efficiency of the banks and reducing operational costs, yet these advantages come with a range of challenges for the card issuer.
Offshore vendors, for example, are exposed to higher risks, such as:
– Country and contractual risks
In a number of cases, the service provider is located in an offshore location with an altogether different political, cultural and legal environment. It is important for a card issuer to choose the outsourcing destination carefully, taking into account its legal system. Even though the legal system provides protection, it has been observed that courts in countries such as India and China can take years to resolve cases.
– Compliance risks
Compliance risk results from the third-party's failure to have a strong compliance system in place. It exposes the card issuer to security issues such as a breach of sensitive data, non-compliance with the host country's privacy laws and delays in acquiring regulatory information.
– The risks of operational failure
Operational risks emerge from an outsourcing partner's ability to honor the operational aspects of the business deal entered into. This has a direct impact on card issuer's profitability and its capacity to run its business efficiently.
– The risks of negative publicity
Outsourcing increases the risk of negative publicity which can damage a firm's reputation. There is always a risk that a service provider will maintain a lower standard of service than what the client requires or expects.
Despite the challenges, the outsourcing trend is expected to continue with inclusion of more areas over the next 3-5 years.