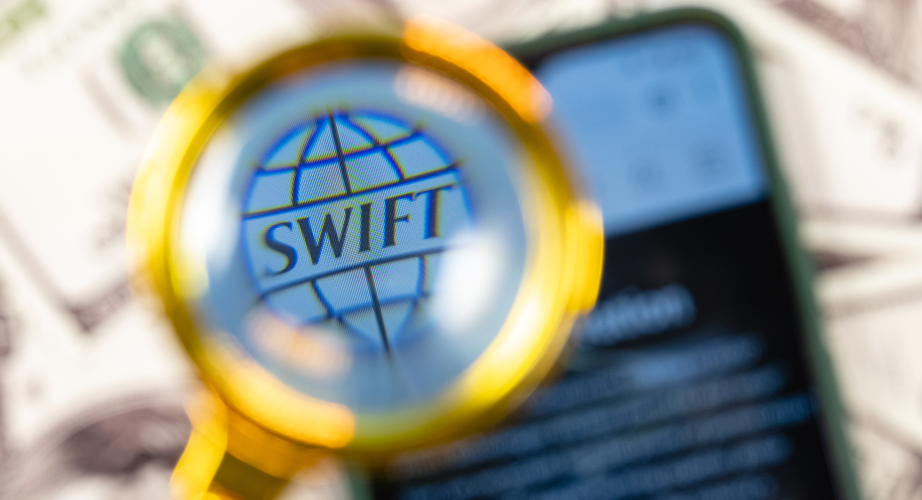 In today's digital age, we don't just have more ways to transmit money – we also have more types of money to send.
Although making payments may seem as simple as tapping a button, each tap and each click is powered by a network of systems known as market infrastructures that deliver secure, reliable, efficient and cost-effective services to successfully process financial transactions for an entire community.
If interlinking market infrastructures is today's goal, then the final objective is achieving interoperable and inclusive payments. Together, these two concepts form the bedrock of a well-functioning, global payments ecosystem. But what does this look like in practice, and how can it be achieved?
Prioritising a unified infrastructure
While the world already has over 180 global fiat currencies, we also have new forms of money, like Central Bank Digital Currencies (CBDCs), coming to the fore. As different jurisdictions open up their domestic real-time payments systems to receive cross border payments and develop domestic CBDCs, the focus on best practices and standardisation of data and processes increases. This is the key to ensuring that linked infrastructures can allow for a frictionless end user experience.
This linking process enables our money to travel from market to market without friction. An open loop system is needed to ensure different currencies can be accepted, trusted and exchanged – allowing them to move across accounts with certainty. A unified cross border payment infrastructure allows for value stored in one currency to be exchanged for value in another, bridging the closed loops of individual currency zones.
As a global cooperative working with over 200 countries, Swift is well positioned to help define and maintain standards that enable interoperability between market infrastructures and act as the bridge between digital ecosystems. As the financial community works together to break down barriers and open closed loops, now is the time to prioritise interoperability – as well as inclusivity.
Powering services to expand inclusivity
Inclusivity of payments ensures there is no demographic exclusion to essential services, such as access to a secure and trusted payments infrastructure.
In practice, prioritising inclusivity means we must extend payments access to different regions and demographics. Ultimately, this is powered by services that offer a seamless transaction experience, removing sources of friction with tools delivering increased efficiency, compliance and security.
A priority for these offerings is transparency on fees and processing times, which is critical for those that rely on international payments. Services like Swift gpi, the new standard in global payments transparency, bring visibility to costs, certainty to transactions and increased efficiency to users.
Creating certainty for settlements is also critical as we expand payments reach. If more services leverage messaging based on globally recognised standards, it allows for more seamless connections between market infrastructures globally.
Enabling interoperability with new forms of money
To avoid the need for significant additional investments in the future, we must prepare now for a changing payments landscape. Different jurisdictions will continue strengthening their domestic Instant Payments Systems while also introducing new forms of money, such as CBDCs – potentially creating more fragmented financial standards. We must build a foundation that ensures standardisation across payments, enabling market infrastructures to be interoperable on a global level.
At the simplest level, interoperability is the continuous endeavour to ensure that payments flow seamlessly from one jurisdiction to another, irrespective of the channel of origination and underlying market infrastructures or settlement models. This is where market infrastructure interoperability comes into play, and groups like the Financial Stability Board and Bank for International Settlements have been increasingly focused in this area as part of efforts to drive instant, secure, cost-effective and frictionless payments.
Enhancing cross border payments
In the G20's global roadmap for enhancing cross border payments, payment system interoperability and extension is identified as a key area of work. This has led to domestic retail payments systems opening up to accept international payments on their rails, allowing for increased end user reachability by enabling cross border payments.
Enabling real-time cross border payments is not new – but as technology advances and payment infrastructure evolves, there is a coordinated industry effort towards experimenting with newer settlement models. Swift stands ready to support multiple models, from one-leg-out schemes to variations of multilateral settlement, to enable the convergence of fiat and digital ecosystems.
The more synergies and openness in the global payments landscape, the better prepared we'll be to seamlessly move money from one continent to the next. The challenges that exist around capital currency controls, data governance and lack of harmonised adoption of open standards must be tackled boldly.
Today's work to ensure our infrastructure promotes inclusivity and interoperability will empower efficient cross border payments for the future.
Shriyanka Hore is Managing Director, Market Infrastructures at Swift