Ukash is a brand you have likely never heard of but maybe you
should have. The cash voucher payments solution is live today
with over 250,000 acceptance points in Europe. CI's
Roy Driver caught up with CEO Mark Chirnside on
Ukash's current products and global plans, and its zero-breakage
model.

CI: Many people will not have heard of Ukash – could you start
with a brief history of the company and what you traditionally
did?
MC: Ukash was originally founded through a company called Smart
Voucher. Smart Voucher was formed in 2001 by Scott Thompson with
the idea of bringing closed-loop electronic gift card vouchers to
the UK market. The first customer ended up being bookmaker William
Hill, still a client today. The way it works is that a customer can
walk into any one of the 2,000+ William Hill outlets in the UK and
ask for a 'Quick Cash' voucher, of up to £5,000 ($8,900) in value
paid for in cash.
The voucher is a 19-digit number with an expiry date and value
and this enables the user to then place bets through
Williamhill.com. If they win then Williamhill.com enables them to
print out a new voucher number and by again visiting the store the
winnings can be paid. In 2004 we decided to create a more widely
accepted version of this, which was formally launched in 2005 as
Ukash.
CI: So does Ukash work in the same way as Quick
Cash?
MC: Yes, it is very similar in that the customer walks into any
one of 250,000 convenience stores across Europe, including Payzone,
Paypoint, and e-Pay locations in the UK and Ireland, Telecor shops
and post offices in Spain, most petrol stations in Germany and
Primera stores in the Netherlands.
How well do you
really

know your competitors?

Access the most comprehensive Company Profiles on the market, powered by GlobalData. Save hours of research. Gain competitive edge.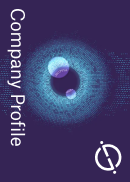 Company Profile – free sample
Thank you!
Your download email will arrive shortly
Not ready to buy yet? Download a free sample
We are confident about the unique quality of our Company Profiles. However, we want you to make the most beneficial decision for your business, so we offer a free sample that you can download by submitting the below form
By GlobalData
The customer hands over cash up to £500/€750 and receives a
19-digit number on a printed voucher, valid for 12 months, which
has a value equal to the cash handed over – there is no surcharge
or fee charged to the customer. The customer does not need to
pre-register, unlike some other paper-based instant issuance
solutions. Our aim is to keep barriers to consumer purchase to a
minimum. The customer can then use the 19-digit voucher to purchase
goods online at any Ukash-enabled merchant. If the goods being
purchased are less than the value of the voucher then Ukash
provides change instantly in the form of a new 19-digit voucher
number they can spend elsewhere.
Thus it is a true wallet-type service in that funds are held but
do not need to be spent all at once at a single merchant. The
purchase of the voucher is anonymous and on websites the spending
of the voucher is financially anonymous.
CI: What happens when a voucher
expires?
MC: Officially the funds belong to Ukash, however we take a far
more customer-orientated view and if a customer calls the
multi-lingual customer call centre then we will just re-issue a new
number to the customer at no cost.
Our aim is to ensure the customer has a good overall experience
and comes back again and again. Further, even if the customer has a
small sum, say a few pence, left on the voucher, if they go to our
website they can choose from one of a range of charities to donate
this to – we have a zero breakage model.
CI: What know-your-customer (KYC) functions do
you perform?
MC: We do no KYC on the purchaser of the voucher, but on
locations where they can be spent. We in effect do a full KYC on
the business including validation of who the directors are and
their history, along with who they are and where they are.
Thus, while not knowing in detail the individual where the cash
has come from, we have a detailed understanding of where the cash
is going to in full compliance with our Financial Services
Authority requirements. Any money out, thus to a retailer as above
but also as a cash refund to a customer, will require a full KYC
process. The cash out to a consumer is either sent in a cheque or
as a refund to their bank account when they have one.
CI: How many merchants now accept the Ukash
closed-loop payment system?
MC: In the last year I am pleased to say we have seen over a
quadrupling in number and it is continuing to grow very fast as the
value we offer merchants is being recognised.
With the increasing problems of chargebacks from debit and
credit cards, our 'guaranteed funds' proposition is finding a very
warm reception from merchants.
CI: Who do you see as the key target audience
for Ukash – is it the unbanked or those looking for
anonymity?
MC: There are a number of audiences we target that in reality
cut across all walks and shapes of consumers.
They range from the youth market that does not have debit or
credit cards to those that are unbanked/underbanked, and finally
what I would classify as digitally nervous, the latter being those
that are very security-conscious in relation to using their debit
or credit card online.
This is, of course, a growing group given the press headlines we
see on a regular basis saying X or Y retailer loses customers'
details or has been hacked into. It is interesting that our
merchants also use Ukash to target customers who have failed debit
or credit transactions in an effort to ensure a successful sale
from their perspective.
CI: At a recent conference, Irish e-voucher
provider 3V announced a large proportion of its vouchers were used
within a couple of hours of purchase. Do you have a similar profile
in regard to product usage?
MC: It really depends quite a lot on the vertical market and
thus the product usage. However, in general terms, yes, the average
for us is about two hours.
The insight from this is you can see that the majority of
purchases are very emotive in that the vouchers are being purchased
with a specific need/want in mind and then used to satisfy this
need or want quickly. In the youth market this is one area that we
often do see the vouchers lasting a lot longer, as it may be a
month's pocket money put on it or a months 'allowance' of internet
spending, so to speak.
CI: What are the key differentiators about the
Ukash product compared to other e-wallets and cash loaded payment
solutions such as Neteller and 3V?
MC: From a product point of view, one of the key ones is that we
are free to the consumer.
In addition though, by loading into a Ukash voucher we do not
restrict the spend to a single merchant, as I mentioned we give
change back. You can even merge vouchers together to make bigger
vouchers. Compared to 3V and the other main cash-accepting
paper-based solutions, we have a far wider issuing level both
in the UK and in Europe.
Compared to the other e-wallets, none of them really offer a
cash loading capability, they all require loading generally via
credit or debit cards mostly and thus they often target different
people.
CI: Exactly which markets are Ukash currently
live in today and what are your European/global plans?
MC: Out of the 27 EU countries we are regulated in we have
carried out transactions in 18. Our prime markets in Europe today
are the UK, Ireland, Spain, Germany, Netherlands, Sweden and
Poland.
By the end of 2009 we expect to be live in another five European
markets – Italy, France, Belgium, Portugal and Romania with POS
cash acceptance networks. Globally, we have soft-launched in South
Africa with plans to launch in markets like Brazil, Mexico and
India in the near future.
CI: MasterCard recently announced the launch of
their rePower cash loading solution in the UK for 2009. You already
have Payzone, Paypoint and the Post Office offering cash loading
for consumers in the UK onto prepaid cards. How do you see Ukash
fitting into this market?
MC: Yes, they are competitive services, but as of today we offer
a far wider cash loading network.
Thus, although the MasterCard concept is great, they are not
planning to go live until 2009 and then I am guessing it will be a
slow roll-out both in distribution outlets and countries.
What we offer is the facility for e-wallets and prepaid card
insurers to have a wide-ranging, tried and tested cash loading
facility that works well and has strong consumer recognition in
many markets. With our extensive network and experience at
integration, we can be live with partners very quickly, delivering
additional customers and secure, safe funds to them.
We are currently in the process of closing a number of contracts
across Europe and thus you could say we will be 'powering' prepaid
cards more quickly than MasterCard.
CI: You have recently launched the Ukash
prepaid card – can you tell us more about this and how it fits into
the overall Ukash offering?
MC: It currently does not allow consumer loading, although this
is under our control to change, and is used by partners where they
want to enable payouts to customers, for example in gaming or
commission payments from business-to-business or
business-to-consumer.
It is a quicker and in some ways more effective method of
getting cash into the consumers' hands, as they can withdraw the
funds though ATMs rather than having to cash cheques or use a Ukash
voucher at another merchant.
CI: Will you be offering it as a co-brand or
white-label solution as well?
MC: We already do offer a white-label solution in the US in the
healthcare sector with a bespoke product, and certainly for
selected brand partners we are happy to co-brand or white-label a
prepaid card solution for them, or they can just use the Ukash
branded version.
The latter of course allows a brand to enter the market very
quickly and test their customer base without having to make major
financial commitments and set up their own programmes.
We can then supply them cards as their business requires.
CI: How big is the white-label programme you
run in the US and how does it work?
MC: There are six million cards currently in use and they allow
tracking by pharmaceutical firms of doctors prescribing their
medicines.
They also enable pharmacies to get next-day settlement and users
to get additional free or reduced priced medicines paid for by the
pharmaceutical companies or a healthcare programme.
Everyone is therefore a real winner in the process.
CI: You have mentioned both William Hill and
this US healthcare programme as examples of where Ukash is being
used on a white-label basis. Are there other places where Ukash is
also being used like this?
MC: Yes, it is used by internet telecom provider Skype globally
as their 'Skype Credit Voucher'.
So for instance, if you go into Wal-Mart in the US and hand over
cash for a Skype voucher, you are in effect getting a Ukash number
and we are running their voucher system.
It is also used by Lens Wine Vouchers or Ancestry.com vouchers –
all of these also are using a Ukash white-label solution.
CI: Can you give some details regarding your
partnership with telecom operator Vodafone?
MC: Ukash and Vodafone work together to allow a customer to
directly get a Ukash voucher from their phone, using the funds
on their Vodafone held balance.
The 19-digit voucher number is delivered by SMS text to enable
them to make a purchase. The volume of business this is generating
is currently growing at around 100 percent a month and we are in
discussions with a number of other operators to launch similar
services both in Europe and globally.
CI: What are you finding is the most successful
marketing activity you are doing for the Ukash branded
product?
MC: The most successful work we do is when we work closely with
our merchant partners to achieve what we would call 'pull through'
marketing.
We work with our merchants to create unique and added value
programmes that Ukash voucher users can then take advantage of, for
example two months for the price of one. These have been successful
across multiple vertical market sectors.
CI: What the are key benefits for the merchants
given they are the ones having to pay?
MC: Yes, merchants are charged for accepting Ukash. However
there are a number of key benefits that merchants get in
return.
All retailers are looking for incremental business and this is
largely what we deliver and thus the real value they see in Ukash.
We deliver to the customers previously that in many, if not most
cases would not have had a means of payment for those goods and
services, as they are a 'cash consumer' and not digitally empowered
or are digitally nervous.
By doing this, we also empower the merchant to go after a
customer base knowing that they can get business from the whole
target audience, not just a part of it. This therefore in effect
reduces their acquisition costs.
In addition, we offer both guaranteed funds and confirmed
settlement dates thus allowing them to manage cash flow better with
a far higher degree of certainty – there are no chargebacks.
CI: What are the key challenges you have found
in trying to get consumers to use your product?
MC: Awareness will always be an issue only in that you need
awareness prior to understanding prior to purchase. As such, the
greater the awareness of the product we have, the greater the
purchase should result.
A challenge within this is that the consumer does not look at
the payment product or solution within their purchase as the sexy
part of what they want; Ukash is a means to an end, but a means
that ensures that the digitally excluded and the digitally nervous
can benefit from the internet economy.
CI: You hold a full e-money licence (EML). Does
this also mean that you will be looking to become a MasterCard
member in your own right in the foreseeable future?
MC: Yes, we do hold a full EML, and MasterCard membership is
certainly something the board has looked at and will continue to
review on an ongoing basis to see if this is something that would
be right for the business.
As we expand into more non-European markets then the EML becomes
a greater challenge, as in many markets the concept of an EML does
not apply or even exist.
CI: Can you say more about how Ukash is
currently funded and who your investors are?
MC: We have recently concluded a strategic investment process
that has taken us from being purely owned by private individuals to
have a key strategic partner, Blue Label Telecoms. With Blue Label
Telecoms it will allow both to expand into more geographic markets
and also introduce new products into our offering. We also expect
to be able to replace some of the existing products with Ukash
technology. The fit is thus truly two-way and of strategic benefit
to both parties.
CI: Given the recent sale of PrePay
Technologies and Nomad both for healthy figures, it must give you
belief there is a strong interest from investors in the prepaid
market?
MC: Yes, it is very encouraging and we also have had a number of
approaches in the last year or so from investors looking to become
involved with us.
As I said though, what we have recently done is conclude a much
more strategic investment that we are sure will help drive the
business forward.
CI: Many of us have seen the advertising by
Visa and MasterCard regarding contactless – do you believe there is
more that the networks should be doing to promote prepaid cards and
consumer understanding of them?
MC: I think as an industry we have a reputation of ripping off
the consumer and as an industry we need to address this and
communicate what the values of prepaid are and this is a challenge
we all face.
CI: Given the increasing regulation and
compliance in the UK as well as the differences in interpretation
by each country of the third money laundering directive, do you see
this as a challenge or opportunity?
MC: I think regulation has for us been beneficial. We have been
able to passport this across all 27 countries and the approval of
these markets has helped drive our credibility in the marketplace,
which as a small company we may not have otherwise had.
Ukash is not a standard debit/credit/prepaid product, and thus
in addition, having got the EML we were able to use this to our
advantage.
When we went to South Africa we were able to work with the
Reserve Bank, as their e-money regulation is much 'lighter', and
thus we could use our experience and full EML to demonstrate that
Ukash was an appropriate company to operate in that market.
It can sometimes take the regulating authorities a little bit of
time to really understand how and what Ukash does. Even in Canada,
the European EML was reviewed as part of the process to operate
there, and commented on very favourably.
CI: With consumer prepaid cards and products,
where do you see the majority of revenue coming from going forward:
loading fees, POS fees or others?
MC: With our experience in the US, where fees are at a far lower
rate than they are in Europe, this has helped drive our business. I
do see merchants paying more, particularly where the cards are
co-branded.
Finally, if card propositions are made stronger their product
life is increased. This will provide a greater period for issuers
to generate profits from them and thus this can be done at a lower
rate.
CI: What do you see as the greatest challenges
for the prepaid card industry in the UK and Europe over the next
12-24 months?
MC: Do not look at the US and assume that it is the only model
that works.
I would like the whole European industry to take a more
consumer-friendly view in that it should look to increase volumes
and card life expectancy to allow them to charge consumers less per
transaction/card.
CI: What do you believe the greatest challenge
for Ukash will be and where do you hope to take the company in the
next 12 months?
MC: Over the next 12 months, I would hope we are live in 20-25
countries around the world. Secondly, our challenge is to take the
merchant base with us in serving these often emerging markets.
The challenge for many is that the consumer habits are less well
known but they are using the internet and are spending money.