Online and instant payments are experiencing rapid growth. According to research, the total transaction value in the digital payments segment is projected to reach $9.46trn this year, with expected growth to 2027 of 11.8%. The driver for this is customer convenience, with digital payments being fast, reliable, and well-suited to consumers' lifestyles.
This is why payment, like many other digital interactions, is becoming increasingly personalised. Consumers favour peer-to-peer payments systems like Venmo and PayPal because they are convenient for transferring money to friends and family and because this method allows them to keep a watchful eye on their expenditures.
Personalisation: a hook to attract customers
Where debit and credit cards are concerned, personalisation has become a hook to attract customers, and card providers offer loyalty points on everything from travel to groceries to petrol.
Ensuring digital payments are successful involves handling a lot of data securely and consistently. As digital payment frequency increases, so do data numbers and the desire of banks, payment service providers, and merchants to monetise this wealth of information. To meet consumer demand for instant, accurate transactions amidst the exploding growth of data, vendors should focus on real-time data platforms with sub millisecond data processing at unlimited scale to handle the massive data increases. Importantly, they need to provide robust Customer 360 and personalisation solutions.
Airtel, collating mass data into a 'Customer 360' initiative
One company, Airtel, the world's fourth-largest mobile network operator and a successful bank, decided to launch an initiative to give it a 360˚ view of its customers. They aimed to create a holistic set of historical data with real-time triggers from its current siloed data in different business units. To do this, Airtel deployed the Aerospike real-time data platform, which allowed it to take customer data from 350 million customers across all data channels and collate it into one database.
Transactions were carried out at over 40,000 per second with sub-millisecond performance. This has a significant impact on improving their reads and writes, allowing for instant updates of streaming data.
Another crucial factor in enabling frictionless payments processes for consumers is fraud prevention. Payment service providers must be able to immediately verify online identities to halt fraudulent transactions – including identity theft and stolen credit cards – before the customer is affected. Equally, prevention of false positives will reduce customer inconvenience. Today, fraud prevention strategies often involve machine learning at the edge. Using real-time database platforms means that millions of transactions with billions of data points and petabytes of historical information can be analysed in milliseconds.
Modern NoSQL real-time databases enable transactions and systems of record to be augmented with real-time data from systems of record, third-party sources, data lakes, hot/cold storage, and other sources to assist operational, transactional, and analytical workloads.
PayPal and Barclays using database platform power to reduce fraud
PayPal is a case in point. The Aerospike platform has allowed the online payment giant to spot fraud patterns by processing and analysing data in less than 20 milliseconds and meet fraud calculations SLAs over 99 percent of the time, while providing a 30x reduction in false positives.
For Barclays, the challenge was different. The multinational bank found that its fraud detection solution across various business units was becoming too cumbersome and siloed to maintain and evolve. Barclay's dataset grew from 3TB to 30TB+ in just three years using a real-time data platform. It allowed them to share fraud rules across platforms, facilitating machine learning to achieve a maximum of two-digit millisecond response time for 99.99 percent of transactions. Like Airtel, it was also able to gain a unified customer profile.
Lower server footprint and faster TCO
Apart from speeding up transactions, ensuring frictionless payments, and cutting fraud, modern, real-time data platforms have another significant advantage – they allow companies to reduce rather than add to their server footprint. This means saving on the expenditure associated with infrastructure and related maintenance without sacrificing performance.
We wanted to test this theory and worked together with analysts at Forrester to visualise a 'composite' company based on the experiences of several customers. Before the imagined implementation of a real-time data platform, the environment consisted of 600 on-premise servers and six dedicated developers.
As the 'composite' company began to implement the database platform and add data to its 'use cases,' it simultaneously reduced its server footprint. It was able to redeploy some of its developers. The role of the new platform was to support transactional, operational, and analytical workloads, and in each case, it succeeded in realising the business value and, therefore, lowering costs.
Payments companies increasingly incorporate real-time data platforms at the core of their modern payment ecosystems. This leads them to leverage their vast troves of data to provide solutions that deliver superior customer experiences while safely reducing fraud. They also gain a consistent and holistic view of their customers to help personalise their customer interactions and increase customer satisfaction.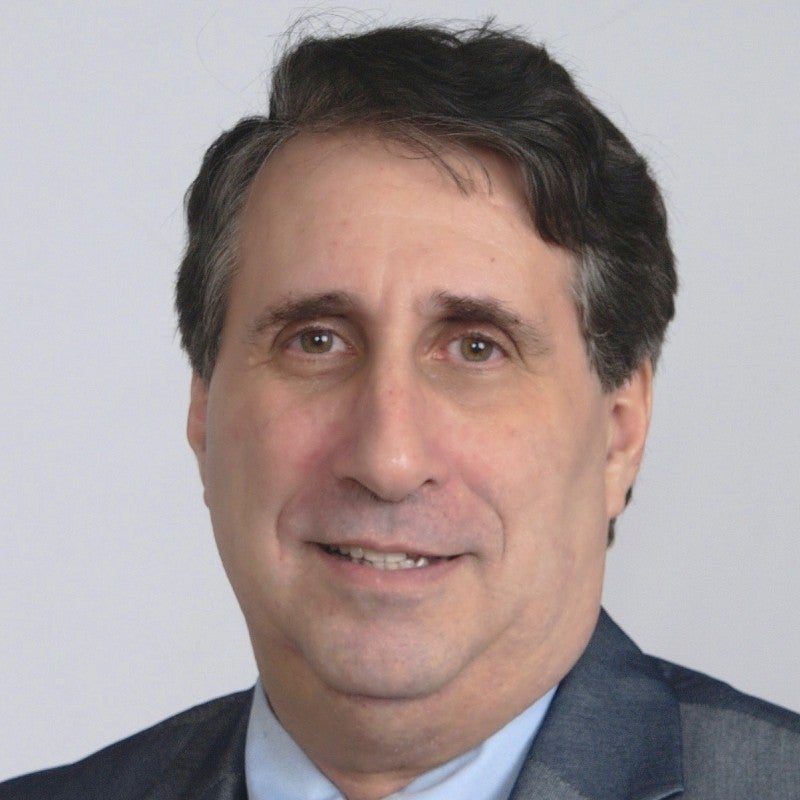 Stuart Tarmy is Global Director, Financial Services Industry Solutions, Aerospike