The first mainstream roll-out of
contactless payments in the UK occurred in September when
Barclaycard's OnePulse offering was launched in conjunction with
Visa. Cameron Olsen of contactless payment specialist STS spoke to
CI
about the opportunities and challenges of
bringing contactless to the UK market.
Cameron Olsen is vice-president of business development at Smart
Technology Solutions (STS), a UK-based provider of smart card
technology and software to retailers and banks. STS has been
instrumental in the delivery of EMV and contactless payment
infrastructure to the UK market, and Olsen recently spoke to CI
about the prospects for EMV-based contactless payment in the UK and
how STS is positioning itself to take advantage of market
opportunities.
He said: "We position ourselves as being smart card experts. The
big driver of smart cards in most locations is EMV. Around 40
percent of tier 1 UK retailers use our software to drive their EMV
transactions. If you go into a major UK retailer like Boots and
making a chip and PIN transaction our software is driving the
retailer's hardware, such as the card terminal. We basically look
at that hardware as being a 'dumb' piece of kit and we can power
that to do pretty much whatever that retailer wants. The Co-op [the
UK's fifth-largest retailer] recently expanded the functionality of
their PIN pads with STS's SmartNS software to conduct customer
surveys – it's our software that enables them to do these sorts of
things. This project also emphatically demonstrates the opportunity
for businesses to increase the return on their chip and PIN
investments. What's really important is that we can say to
merchants that it's not just about EMV – we ask them what else they
want to do with their terminals, and at the moment there is a lot
of interest in the market in contactless.
"Under the contactless scenario, merchants have one terminal in
place and we provide the contactless application. It's a case of
helping them get the biggest return on their investment and we've
been very successful with that. We've worked with IBM and Fujitsu,
who are our main partners, and we're working on contactless
roll-outs not just in the UK but in the US, where we're working
with one of the major retailers. We're also seeing a lot of demand
in the Asia-Pacific market, particularly in Australia. We're really
starting to see a global momentum gathering for contactless."
CI: How would you describe the market for contactless
payment in the UK?
CO: "From a UK perspective contactless is a very hot topic. We have
a contactless solution available called Touchlink, and we have
around 100,000 points of the sale in the UK – a fairly large
percentage of those are now asking about what they can do with
contactless. If you look at our merchant base, such as Boots and
Asda and other big retailers, we're talking to most of those about
contactless. It's very interesting talking to the retailers about
why they want contactless. The first major retailer that we talked
to runs a fairly large coffee shop brand, and initially they said
that they didn't want contactless, despite them being the perfect
target market for it. Despite the cost savings, they said it
wouldn't help them to make coffee any quicker, it would just mean
bigger queues!
How well do you
really

know your competitors?

Access the most comprehensive Company Profiles on the market, powered by GlobalData. Save hours of research. Gain competitive edge.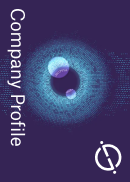 Company Profile – free sample
Thank you!
Your download email will arrive shortly
Not ready to buy yet? Download a free sample
We are confident about the unique quality of our Company Profiles. However, we want you to make the most beneficial decision for your business, so we offer a free sample that you can download by submitting the below form
By GlobalData
"We also spoke to a major grocery retailer who said that they were
very keen to have contactless, as it would enable them to reduce
the amount of cash on the premises and allow them to organise more
efficient cash collections on a less frequent basis – thereby
reducing the amount of insurance they have to pay. They also
expressed an interest in using contactless for things like staff
authorisations, which demonstrates how contactless could be used
outside the payments area. Other retailers want to get into
contactless simply because their competitors are doing it and
customers want it, so there's definitely a lot of demand
there."
CI: What have been the major challenges to date in getting
contactless payment up and running in the UK?
CO: "The biggest problem we've got is the fact that Visa and
MasterCard have done very well in targeting very specific
small-ticket merchants such as newsagents or coffee shops and so
on, but they haven't put a lot of thought into the larger
integrated merchant chains where they can get bigger banks such as
Barclays on board. Also, some quite curious anomalies have arisen.
For example, they want to target self-service kiosks such as
vending machines, but there is this acceptance policy which
dictates that all cards must be accepted. That means that kiosk
manufacturers are in a dilemma – they don't want chip and PIN
functionality in their kiosks but they want contactless
functionality, and that means that it's either both or
nothing.
"I think the whole premise of contactless will fly and it will be
very interesting seeing as how the US and Asia-Pacific regions have
had a lot of success with it. But we probably won't see too much
activity in the UK before next year."
CI: How have merchant grumblings over contactless
interchange rates in the UK affected the rate of merchant
sign-up?
CO: "That's something that has been raised in conversations we've
had with merchants. Most of the merchants have said that they have
to do contactless despite cost-negatives and cost-positives.
They're having those conversations with their acquirers and
discussions are still ongoing. Some merchants are not happy with
the levels that their acquirers are talking about but they believe
they'll be able to get to a mutually agreeable position.
"In the US, Visa and MasterCard effectively subsidised the
contactless roll-out, as they did to an extent here for EMV, but
they're not offering similar incentives here for contactless. They
really don't seem to have a put a lot of thought into rolling out
contactless for integrated merchants, and that's where the big
spending takes place. There's probably 250,000-300,000 points of
sale in the UK which are tier 1 merchants, and that's out of 1
million points of sale in total across the UK. Visa and MasterCard
could be very effective in targeting a major tier 1 retailer and
helping them to roll out contactless across that retailer's entire
estate and infrastructure. That's huge coverage straight
away."
CI: Will merchants need completely new terminals or upgrade
existing infrastructure?
CO: "The contactless pilot schemes will basically look at that and
see what the situation is. At the moment most merchants have PIN
pads, yet none of the PIN pad manufacturers has an integrated PIN
and contactless device available at the moment. There are a lot of
stand-alone contactless readers in the market but we've been
talking to merchants who have said that they only have one port in
the back of their terminals and PIN pad, and they now require an
integrated all-in-one terminal and reader. There are other
merchants who want multiple readers because it helps them to accept
more cards. We have a solution available for merchants who want to
keep their existing terminals, so from that perspective minimal
change is required. For the merchants who want fully integrated
solutions, they're probably going to have to wait until later in
the year."
CI: What will be the major challenge in getting the
Barclaycard/Oyster contactless project up and running and widely
accepted?
CO: "The biggest challenge for anyone is going to be basically
educating the public about what's going on. It's quite a complex
card in that it can do debits from people's bank accounts and it
can do top-ups. You could potentially have multiple applications on
the card. It's about getting the customer to realise that they can
use it for different applications in different environments. That
is what is going to be the biggest challenge. That will be the case
when other contactless initiatives are rolled out as well."
CI: When the Barclaycard/Oyster project was first
announced, it was envisaged that there would be 100,000 merchants
signed up to the scheme by the end of 2008. Is that figure
realistic?
CO: "Technically that's 10 percent of the UK POS infrastructure. We
won't know how realistic that is until further down the line, say
March or April next year. I've been a little disappointed with the
support from the schemes in terms of the integrated merchants and I
think that they won't get anywhere near that unless they
concentrate on bank-owned terminals. Contactless standards and
specifications have really only been agreed upon since the middle
of this year, and players had to wait for that agreement before
they could move forward. It's probably not that far off. Visa and
MasterCard have their own contactless specifications, and
MasterCard has said that they're going to hand over their
specification to EMVCo in 2009. We're hoping that Visa will do
likewise and that they will merge the standards, which would help
everybody.
"We have seen with EMV that having a unified standard is really
important in driving it across multiple countries. With SEPA coming
into view, having a unified contactless standard will help
multinational merchants to have one set of infrastructure across
different regions. But as yet, we haven't seen a huge move from
Visa and MasterCard towards coming up with a common standard, but
they're not that far off."
CI: Is it easier to add contactless functionality to an
existing payment or bank card, rather than adding payment
functionality to an existing transit card?
CO: "There will be a couple of hurdles. One is that contactless
payments are going to be slower to perform than the TfL [Transport
for London] Oyster card transactions, which are designed to be
completed in 0.2 of a second, whereas contactless payment is
designed to be completed in 0.5-0.7 of a second. So, instead of the
'tap and go' scenario, it's going to be more of a 'tap and hold'
scenario. That's a logistical hurdle to overcome.
"In terms of the feasibility, the use of debit and credit cards
across the UK population is far more widespread than usage of the
Oyster card, which is restricted to London at the moment. And
within that, Oyster card usage is restricted itself – for instance,
you can't use prepaid Oyster cards for national rail services
around London. For me, the best option is for my bank to add that
functionality to my existing bank card."
CI: Chip and PIN already provides a layer of security for
card transactions, but what safeguards are in place specifically
for transactions between the contactless card and the terminal? Is
there any way that contactless payments can be
compromised?
CO: "Not from what we've seen so far. EMV technology has
significantly reduced fraud levels in the UK and so far it hasn't
been cracked. It's the magnetic stripe which has been compromised
and the high-profile fraud cases reported in the UK recently have
all been to do with magnetic stripe fraud. In relation specifically
to contactless security, there have been some cases in the US where
people have been afraid of contactless transactions being
compromised between the card and the reader, but with EMV-based
contactless that shouldn't happen. There are sufficient security
safeguards in place, and the upside is that the issuer bears the
risk.
"Also, there is a limit in place of £10 [$20] that can be taken
with UK EMV contactless transactions, so there is very little
incentive for fraudsters to devote a great deal of time and energy
to cracking contactless."
CI: Will value-added services such as loyalty programmes
help to spur consumer interest in contactless?
CO: "We can look at the example of the US where we have seen
success in contactless purely from a convenience perspective, and
they haven't needed anything too jazzy to get people on board.
That's especially the case for young urban consumers who like the
convenience of contactless payments. I would love to see chip cards
be used much more widely and for more applications – that's been
our mantra from day one."
CI: What's next for STS?
CO: "We're working on around a dozen projects for multinational
retailers. The big drive for these retailers is to have one
consistent infrastructure and architecture on a multinational basis
for both EMV and contactless payments. We're also heavily involved
with wireless payments infrastructure roll-outs for certain
retailers.
"The other interesting thing we're working on is a retailer in the
UK with around 900 stores and they're running all their
applications centrally. What that allows them to do that is that
it's internet protocol (IP)-enabled, and that's an area where we
think the banks will head next. Traditionally they've rolled out
these very expensive terminals and the biggest cost for banks is in
maintaining these terminals.
"This new project will allow banks to roll out an IP-enabled PIN
pad and use IP networks, have everything centrally hosted, and
allow them to run the software as a service top solution, whereby a
merchant can choose to have various applications, such as loyalty
programmes, instantly switched on at the centrally hosted bank
centre and use the PIN pad to display that application instantly.
It's quite innovative and banks love the idea of it. There are
around half a dozen banks interested in that scenario at the
moment."