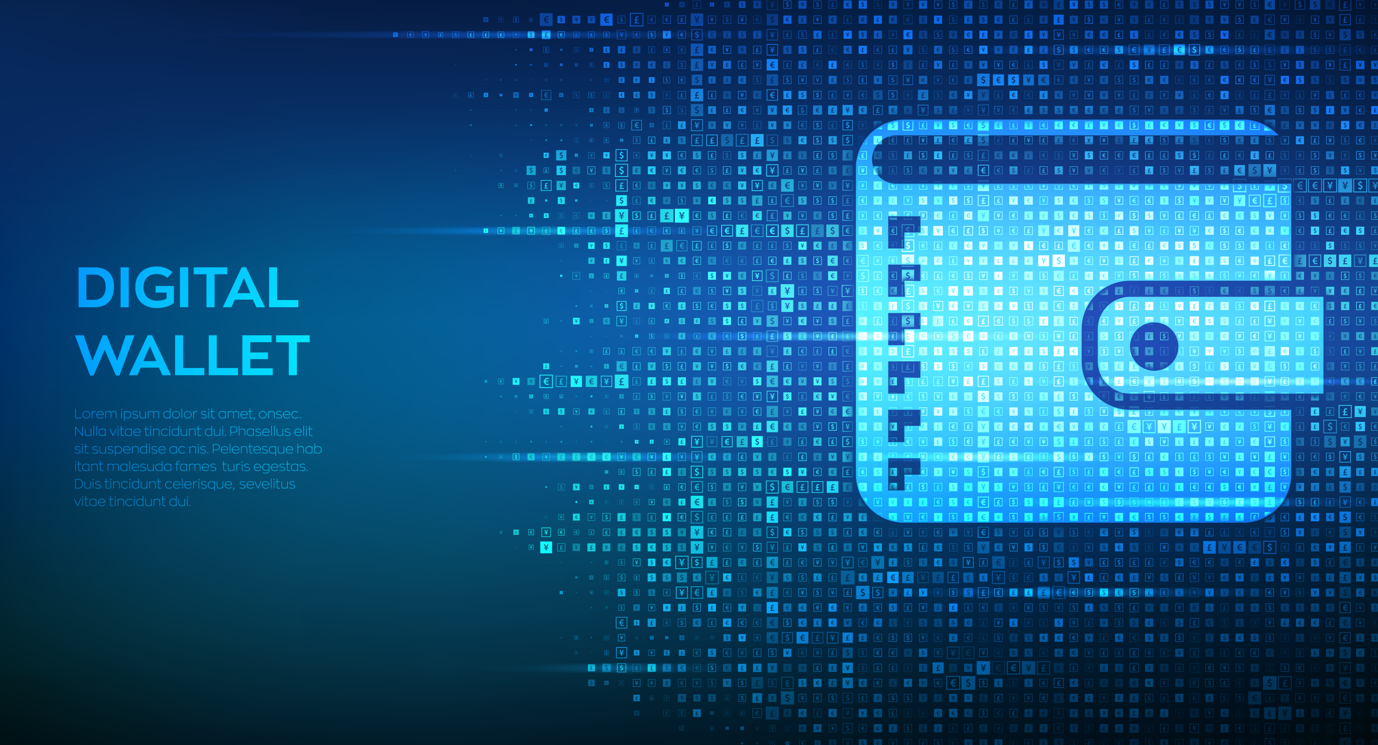 Over the last 20 years, banking has changed beyond all recognition. Digital wallets are set to outpace card payments by 2026. So, FS firms must be thinking about how they can differentiate their digital wallet offerings to stay competitive and meet skyrocketing expectations.
Personalisation will be vital to retain customers, with 78% of consumers saying they would continue using a bank if they received personalised support. But are firms moving fast enough to utilise mobile wallets and launch products that can better serve different groups in society?
The race to personalisation
Advancements in core banking technology have made it much easier for financial institutions of any size to provide personalised services, meet complex customer needs, and improve customer experience through digital wallets.
So, firms have a huge opportunity to launch products tailored to specific groups, helping to meet different customers' needs through more streamlined checkout processes, heightened security, and efficient ways to manage their money.
These features can also be a great benefit to business customers too. For example, with wallet functionality, Allica Bank built out their Savings Pot feature quickly and easily within their Business Rewards Account. This allowed Allica Bank to meet evolving customer needs and offer a market-leading interest rate.
'At a time of rapidly increasing interest rates, wallet functionality made it possible for us to quickly enrich our business current account to our customers, without the need for a complex and costly change programme.' Nida Sattar, Head of Product – Payments at Allica Bank.
So where should FS firms start? Here are just three examples of how digital wallets can improve banking experiences for customers, from campuses to care homes:
A safety net for students
Student living costs have increased by 14% since 2021, with the average student in the UK spending £924 per month. The rising daily costs have resulted in 77% of students developing personal debt problems, with many turning to costly beginner credit cards and overdrafts for support. Even for families who have avoided serious financial hardship in the current economic environment the added expense of supporting a child at university can add further pressure. Digital wallets can help manage complex multi-generational budgeting and keep track of spending.
Parents can create a digital wallet within an existing current account to hold money for university expenses on behalf of their children, such as student accommodation and other essential spending. Since the parent owns the current account, they have full control and visibility over the wallet, allowing them to receive transaction notifications and set daily spending limits. The parent can further manage what money is sent to the wallet and ensure that it has sufficient funds in the event of unforeseen expenses, providing them greater peace of mind.
Greater financial independence for people with dementia
One in 14 people over the age of 65 have dementia in the UK, and the condition is estimated to affect 1.6 million people by 2040. Managing money can become increasingly difficult with dementia, in fact it is often one of the first noticeable signs of the condition.
Due to the gradual breakdown in cognitive functioning, people with dementia are at greater risk of missing payments and falling victim to fraudulent activity. Other daily tasks that may become a challenge include paying for a purchase, balancing a cheque book, and understanding a bank statement.
Digital wallets have the power to prolong financial independence for people living with dementia and help them remain in control of outgoing payments. Wallets can have spending or withdrawal limits set to help people maintain budget plans and limit the impact of fraudulent behaviour. Furthermore, when combined with notifications that flag unusual or suspicious spending and withdrawals, wallets can identify potential problems at the earliest possible time, without compromising the full account balance.
For those with dementia, they will often be at a point in their lives that their savings are finite and the ability to put safeguards in place using tools such as wallets is essential to ensure the best possible outcomes for their future lifestyle and care needs.
Making money management easy for digital nomads
Once lockdown measures eased post-pandemic, more people embraced the opportunity to travel and work in exotic locations. The number of digital nomads in the US alone escalated to 16.9 million in 2022. What's more, the proportion of digital nomads with traditional employment has more than tripled since 2019, making up 66% of all digital nomads, proving that remote working is no longer just a trend for freelancers.
Setting up a bank account in a new country can become incredibly complex – but digital wallets can help address this problem. First, customers can hold money in various currencies within a single account, making for a seamless banking experience.
Second, every digital wallet can have a different sort code or International Bank Account Number (IBAN) with an attached card. This means that digital nomads who are paid in a single currency can choose to convert money when rates are most favourable and hold local currency in a specific wallet, helping them to avoid "the exchange rate lottery" when paying for daily expenses. Whereas, for those paid in various currencies, wages can be paid into the appropriate currency wallet, without losing out on the best exchange rates.
Now, more than ever, everyone needs help managing their money
Right now, everyone is feeling the financial squeeze, even those who one would consider as financially comfortable are increasingly aware of the need to separate essential and discretionary spend and wallets make that much easier to achieve. Historically, ring fencing money for bills, mortgages and other essential spend would have involved a complicated warren of bank accounts, now it is possible to hold wallets for different purposes in one account. Better yet, each of those wallets can have functionality such as timelocks or other restrictions to help ensure that money set aside for bills is protected.
Every customer deserves first-class banking
Digital wallets have provided FS firms a new resource to help meet the complex needs of customers, build brand loyalty, and gain the edge over the competition.
By harnessing a cloud-native core banking platform, FS firms can better understand their customers, find gaps in the market, and innovate and develop feature-rich products quickly and cost-effectively. This will help to create a diverse range of solutions that will meet the needs of all kinds of customers, and help people manage their finances regardless of their life stage or financial position.
Steve Round is co-founder of SaaScada