Banks and card issuers are
pushing for an amendment from Senator Dick Durbin to be removed
from the Restoring Financial Stability Act 2010. The changes could
hit community banks' ability to issue debit cards and also allow
merchants to offer discounts to consumers based on the payment
method they choose.
US issuers are lobbying furiously
as interchange regulations slip in then out of the Restoring
American Financial Stability Act of 2010, aimed at financial system
reform.
The House and Senate conference
committee will meet soon to reconcile the House version passed in
December of last year with the Senate version which passed in late
May. Lobbying by financial industry groups has grown increasingly
aggressive, as all the major players on the issuance side – banks,
credit union and the card association – sense that the stakes are
high.
Now, credit union and bank
executives hope to convince House leaders – who never voted on the
measure before sending the bill to the Senate – to knock
interchange out of a combined version of the House and Senate
bills.
The Senate-approved version of the
bill includes an amendment from Senator Dick Durbin, a Democrat
from Illinois that represents the cause célèbre among cards
industry opponents of the law.
How well do you
really

know your competitors?

Access the most comprehensive Company Profiles on the market, powered by GlobalData. Save hours of research. Gain competitive edge.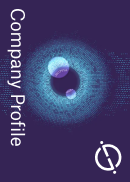 Company Profile – free sample
Thank you!
Your download email will arrive shortly
Not ready to buy yet? Download a free sample
We are confident about the unique quality of our Company Profiles. However, we want you to make the most beneficial decision for your business, so we offer a free sample that you can download by submitting the below form
By GlobalData
'Reasonable and
proportionate'
Durbin's amendment deputises the
Federal Reserve to set debit interchange rates that are "reasonable
and proportionate" to the actual processing costs within nine
months after passage of the Consumer Financial Protection Act of
2010, which is part of the Wall Street Reform Bill.
In setting these rates, the Federal
Reserve is to consider the actual cost of authorization and
settlement of debit transactions, but is ordered not to consider
other processing costs, such as card network registration, back
office processing costs, or data security compliance, that are not
associated with a particular debit transaction but which are
essential nonetheless.
"If this amendment is allowed to
become law, thousands of community banks will be forced to
reevaluate and reconsider their ability to issue debit cards," said
Camden Fine, president and CEO of the Independent Community Bankers
Association.
The amendment also contains
language prohibiting a card processor from inhibiting the
merchant's authority to discount purchases associated with
particular card networks or to discount purchases made among
different payment forms. It also establishes minimum and maximum
purchase requirements for credit or debit card transactions.
As onerous as these provisions
appear, the ATM and debit card sector dodged a huge bullet already,
as Senator Tom Harkin, a Democrat from Iowa, lost a fight over
inserting a proposal to limit the ATM surcharge fees charged to
consumers to 50 cents per transaction nationwide.
A huge wave of opposition to the
bill has emerged, led by American credit unions and community
banks. Under the current language, debit card issuers that have
assets below $10bn are exempted from the debit interchange rate
regulation, which means that debit cards issued by exempted
community banks will become among the most expensive payment forms
for merchants to accept.
Credit union associations, which
had been in favour of the Wall Street reform bill prior to passage
of Durbin's amendment, are now vocally opposed to the bill, based
in part on concerns over downward pricing pressure resulting from
regulation of interchange rates at larger financial
institutions.
Card issuers and the card
associations also oppose the amendment, believing that they cannot
make up the revenue on reduced interchange fees because the debit
card holder currently pays no fees for most debit transactions. In
addition, even if debit interchange fees were reduced, payment
processors often negotiate discount rates with merchants that would
not require the payment processor to pass-through the entire
reduction in debit interchange fees to merchants.
"No one thinks this is the proper
vehicle for discussion of the regulation of interchange," said John
Magill, the chief lobbyist for the Credit Union National
Association.
Magill noted that the House had
been discussing a different interchange bill but has never voted on
it. It has not even debated the interchange provision added to the
Senate bill before final passage.
Under the existing system, smaller
financial institutions are able to compete with larger issuers that
have greater economies of scale because merchants treat all debit
cards equally.
"Smaller debit issuers would be at
a distinct disadvantage compared with those that have volume on
their side," Fine said. "This would create a discriminatory
system."
Retailers overwhelmingly support
the amendment, likening debit cards to the functional equivalent of
paper checks that carry no processing fees. They argue that because
the debit card holder's payment clears immediately from his or her
bank account, card issuers do not need to charge a substantial
debit interchange fee to offset the card issuer's risk of
non-payment from the card holder.
'Corporate
welfare'
The right-leaning Competitive
Enterprise Institute formed a coalition of 15 free-market and
conservative groups who have sent letters to Congress decrying the
bill as "corporate welfare for some of the nation's biggest
retailers".
"America is unique in that a small
bank or credit union from a small state can issue a credit card
that can be used anywhere in the world," the letter stated.
"But this uniquely American payment
card system would be threatened under the Durbin amendment, because
government controls of the market rates of credit and debit card
networks will adversely affect all financial institutions that
issue these cards, regardless of whether the final bill contains
exemptions on paper for the size of institutions."
For his part, Senator Durbin seems
unlikely to budge on the amendment.
"Visa and MasterCard, which control
80% of the credit and debit card markets, have established a system
where they and their big bank allies take an automatic cut out of
every credit and debit transaction," he said in a recent press
release.
"The card giants also block competition, prohibit discounts, and
refuse to negotiate fee rates. If we do not take steps to
reasonably regulate this system, a dollar won't be worth a dollar
anymore – it will be worth whatever Visa and MasterCard want it to
be."