One of the major success stories of the
prepaid sector is the uptake of payroll prepaid solutions. In this
month's guest article,
Paul Bartholomew-Keen
,
business leader of Prepaid Europe at MasterCard, examines the
potential of this payment product and where the future
opportunities may lie.
Payroll is pricey business. Besides the cash actually
required for paying wages, the laborious process of writing and
distributing payroll cheques, as well as the time spent reconciling
the company bank account, can be costly. Innovations, however, in
prepaid technology are changing the face of the payroll world and
delivering increasingly efficient payroll solutions to companies
across the globe.
Originally introduced to the US market in 2001, prepaid payroll
cards were first designed as an alternative to traditional payroll
cheques, and have consequently become one of the major successes in
the US prepaid market. The UK has also seen development in payroll
cards, fuelled in part by the influx of migrant workers from EU
accession countries in recent years, creating an increased demand
for alternative employee payments.
In this, the final in a series of articles for Cards
International during 2008, I shall be exploring the
influential role that prepaid is now playing in the payroll space
and looking at the market sectors and different workers that have
the most to gain from prepaid payroll solutions going forward.
I will also touch upon the potential for this type of payment
product in the ever-changing European business landscape and offer
insights into how payroll cards will fare in the face of ongoing
economic uncertainty.
A challenge – and a solution
How well do you
really

know your competitors?

Access the most comprehensive Company Profiles on the market, powered by GlobalData. Save hours of research. Gain competitive edge.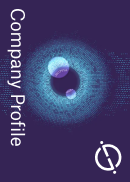 Company Profile – free sample
Thank you!
Your download email will arrive shortly
Not ready to buy yet? Download a free sample
We are confident about the unique quality of our Company Profiles. However, we want you to make the most beneficial decision for your business, so we offer a free sample that you can download by submitting the below form
By GlobalData
For organisations that employ temporary staff members, many of
whom do not have a UK bank account, payroll expenditure and
overheads can be cumbersome. Cheques generally need to be both
produced and distributed, or high amounts of cash need to be
handled, thus creating not only additional security risks, but an
extra administrative burden and cost.
By providing a prepaid payroll card, an employer is able to load
the card with the employee's salary in a fast, efficient and
cost-effective way. An employee's wage is simply electronically
loaded onto the payroll card each payday. Most UK prepaid card
issuers accept bank transfers now via BACS or the Post Office,
thereby reducing the overheads associated with cash or cheque
processing. Employees can then use the payroll card to get cash
from ATMs, to shop or pay bills and even fund money transfers with
a cash payout.
Businesses both large and small can set up prepaid payroll cards
for their employees and pay their associated wages into their new
prepaid payroll accounts, without ever needing to handle cash.
There are essentially two types of prepaid payroll cards
available in the market; the corporate load versus the
corporate/employee load.
With corporate load cards, the employer is the sole entity that
can load money onto the prepaid payroll cards. The cards then act
like any other card but employees cannot load money themselves or
enable anybody else, aside from their employer, to load funds onto
the card.
Corporate/employee load cards are also available as an
alternative. These cards offer a range of additional features and
enable individual employees to load funds onto the card from other
accounts, much more like regular banking products.
This variety of card is currently the most commonly used, and in
terms of advertising and getting the product out there, this
product is a far more consumer-friendly proposition. If you can
keep track of and police your earnings, this is a product that can
be used in all aspects of everyday life.
If the employee wishes, this type of product can also be used as
a family card, with additional cards available to be distributed to
family members, in the UK or abroad, to access available funds.
Benefits to employers
Prepaid payroll cards harbour enormous potential for
payroll-specific companies as well as numerous other companies with
a medium to large employee headcount (for example retail,
construction and health care). Available in clients' own corporate
brand, prepaid payroll card solutions offer clients an audit trail
for employee-related expenses and an altogether more streamlined
payment process.
Payroll cards are also gaining popularity with HR departments as
they 'go paperless' to reduce costs and their overall environmental
impact.
Distributing wages via a prepaid payroll card also enables
employers to realise substantial savings by reducing bank
processing and cheque-handling fees, while curbing cheque printing
and reconciliation costs and totally eliminating stop payment and
lost/stolen cheque replacement fees – to name but a few
advantages.
This payroll solution eliminates the need for businesses to
handle large amounts of cash, thus reducing the risk of theft of
large volumes of money from the premises. As a result, many
businesses may even see a reduction in their insurance premiums,
since no cash on the premises means that many insurance providers
will drastically reduce premiums for covering the contents of the
building.
A major additional benefit is the diminished administrative
burden that prepaid payroll cards provide, as these cards can be
loaded within minutes through simple payroll software programmes
provided by the card processors.
This eliminates the need to count notes and coins out by hand
and in turn reduces the risk of human error, leaving less room for
administrative discrepancies, transforming payroll into an
altogether more streamlined and efficient process.
The prepaid payroll solution therefore helps to protect against
cheque fraud and generally offers greater transparency, helping
prevent corruption in the workplace.
Employee benefits
In the past, a person with a payroll cheque might take it to a
cheque cashing service location on payday.
This of course presented both a temptation risk (as people tend
to spend more money when they are feeling flush) along with an
unnecessary security risk (by carrying relatively large sums of
cash from a known location).
However, using a prepaid payroll card allows these individuals
to enjoy the same security, reliability, convenience and saving as
those with traditional banking relationships; receiving their wage
packet through regular electronic reloads.
Prepaid payroll cards also offer the inherent benefit of
acceptance at up to 28 million locations worldwide, while providing
the benefits of a debit card, such as access to the online world of
payments.
Prepaid payroll cards are also perfectly designed to serve the
unique financial needs of cash-based employees who do not maintain
bank accounts, otherwise known as the underbanked. This community
includes part-timers, students and low-wage earners, who are
frequently without banking affiliation.
With no access to a bank account, these groups can use their
prepaid payroll card much like a traditional debit card, and
consequently feel more included in the financial system through
participating in electronic payment. Unlike a debit card, however,
the prepaid payroll card has no overdraft facility; hence there is
no scope for cardholders to get into debt.
Cards of this kind also offer employees the ability to load
other sources of income onto the card. This is particularly
pertinent due to the fact that cardholders at the lower end of the
income band often have two or three different jobs and no other
plastic payment vehicle in their wallets.
As a result, just one prepaid payroll card can be used to keep
tabs on all of their different income streams, while also acting as
the principal payment tool for everyday purchases.
Where the opportunities lie
There are arguably three distinct market segments to which the
prepaid payroll card is most suited, covering a broad range of both
worker and corporate communities. Industries such as construction
and farming have historically been cash-in-hand economies. This now
looks set to change, however, as employers increasingly see the
cost and efficiency benefits of switching to card-based payroll
solutions.
The next area for prepaid payroll potential is for those
employers and employees involved in contract-based and temporary
work. Transport, IT industry and again construction fall into this
category. In the latter scenario, contractors are often supplied to
employers through agencies and construction workers as such are on
the payroll of the agencies rather than specific employers.
Since workers in this sector move regularly from contract to
contract, flexibility of payment is paramount and cheques represent
an administratively painful avenue to head down. As such, prepaid
payroll cards offer the efficiency required on the employer-side
and the flexibility needed by the worker, to make this product a
win-win for this market segment.
Rich Wagner, chief executive officer of Advanced Payment
Solutions (APS), says: "From the perspective of APS, we have had
one of our better successes converting people into our payroll
solution as a result of the construction industry, which is
definitely one of the highest penetrated industry sectors.
"I think, as a result of the economic downturn, it is primarily
hospitality services, hotels and things of that sort that are now
taking a bigger chunk of the pie. Construction has taken a more
severe hit from the economic downturn and therefore, the number of
employers loading construction wages has correspondingly gone
down."
The other area of marketing opportunity is that of migrant
labour, often involving blue-collar workers who arrive in the UK
from Eastern Europe, and are unable to open a bank account. As
such, I would include the underserved, or underbanked, in this
sector as well.
The option of obtaining additional cards on the same prepaid
payroll account injects additional flexibility, allowing a migrant
worker to have a second or third card to send home – thus providing
a safe and secure way to manage and send cash to friends and family
members, irrespective of where in the world they are situated.
Processors report that there has also been a rise in uptake from
the expat communities coming into the UK from the US, India and
China, who are working for global organisations and actually just
require a prepaid payroll card temporarily while they are in the
process of setting up their affairs in the UK. Enrolling in a
prepaid payroll programme is far easier in this situation than
trying to open a bank account.
Challenges
In terms of advertising these products and raising awareness of
the benefits they can offer among the wider community, the
challenges are twofold. There are two separate promotional areas;
one is to the agencies/employers and the second is to the actual
workers themselves.
From a processor's perspective, this presents a unique
advertising challenge. While most businesses advertise their
product from business-to-business (B2B) or business-to-consumer
(B2C), in the case of prepaid payroll cards, the situation is more
like B2B2B2C!
Processors sell to card providers, who then advertise their
products to employers. These employers must then in turn
communicate the benefits of payroll cards to their employees.
As a result, with two to three parties lying between processors
and the end consumer, processors need to ensure they have the right
communications strategy, so that the messages describing the key
benefits are not lost in translation.
In some cases, workers will instinctively resist the change
heralded by the introduction of the prepaid card. Accustomed to the
receipt of cash-in-hand payment, many workers will doubtless be
untrusting of this new piece of plastic involved in their monthly
pay packet.
A few years ago, workers didn't want anything other than cash as
their payment, particularly in the construction sector, where cash
is a black economy. Anything that is traceable (and a prepaid card
is obviously traceable) therefore had connotations that it was
great for the employer but not necessarily for the worker. As a
result, the education of employees in this space needs to be very
carefully managed.
Payroll prospects in Europe
The prepaid payroll card market in Europe is growing rapidly,
thanks in part to the growing number of temporary and transitory
workers in industries including hospitality, agriculture,
construction and food processing.
Indeed, a recent study of the European prepaid segment,
commissioned by MasterCard Europe and undertaken by PSE Consulting,
predicted that prepaid payroll cards will account for 8 percent of
total prepaid turnover in Europe by 2015.
According to the study's findings, prepaid payroll cards are
projected to develop further in Europe over the next five years,
with a particularly strong presence in Turkey, Russia and Central
and Eastern Europe.
In these three markets, by 2015, payroll is expected to account
for 16, 15 and 13 percent respectively of their prepaid turnover;
significantly more than the European average of 8 percent.
Phil Davies, business development director of MasterCard Europe,
says: "These markets have traditionally been cash-based societies,
where card-based payment was an alien concept; be it debit, credit
or prepaid. In recent times, however, we've have seen them
embracing plastic in a way that hasn't been seen before."
The use of prepaid payroll solutions by European governments
also offers significant potential for growth. Government agencies
are substantial employers in their own right and, in many cases,
the largest employers in a given economy.
Similar to any other employer, governmental agencies have
administrative obligations and responsibilities to pay their
employees, provide benefits and support those through retirement.
As such, government take-up of prepaid payroll cards is a
particular growth sector in this market segment.
In the UK, prepaid payroll cards are still a relatively new
concept, but a recent deal between human resources services and
payroll supplier Automatic Data Processing (ADP) and prepaid card
provider APS looks set to bring prepaid payroll cards into the
mainstream UK market.
Current market turmoil – opportunity for payroll to
flourish
As we face the prospect of what seems like a lengthy period of
economic uncertainty, however, the question of what implications
this will have for the development of payroll in the prepaid market
is front of mind.
This may well be a defining moment for prepaid, as tightening
budgets and consumers' growing aversion to debt will allow prepaid
to take hold within the mass market. Prepaid will also allow
consumers to continue to enjoy the benefits of card-based payments
in an environment where credit, and indeed a credit card, is harder
to come by.
The economic slowdown and reduced levels of employer confidence
may mean that fewer workers are on a fixed contract with a definite
increase in temporary work available, so payroll cards' flexibility
makes them perfect in this situation. Once you have a prepaid
payroll account, it is easy to transfer from employer to
employer.
Of course, we must not forget that while these prepaid cards are
designed for payroll purposes, they are still in fact, prepaid
cards, and as such, come with all of the same security measures
found within a regular prepaid card. There is talk now that the
safest place to keep your money is under the mattress. But what if
your house catches fire? Or you are burgled for that matter?
Now, although prepaid accounts aren't protected by the UK
government Financial Compensation Scheme, prepaid cards still
represent a safe haven for funds. This is because, apart from FSA
regulations governing the safe harbour of consumer monies,
MasterCard rules also provide an additional layer of protection,
through demanding that issuers guarantee funds held on prepaid
cards.
So for all prepaid products, payroll or otherwise, MasterCard
mandates three options for issuing banks:
• They have to either deposit a sum of money, calculated on the
basis of the float (or in other words, the consumer funds on
deposit);
• Or they can apply the letter of guarantee from a third-party
bank, which again is topped up on a regular basis according to
flows (for example, consumer funds);
• Or the third and most popular option, because it is by far the
most flexible, is for the issuing bank to set up a trust account
where the consumer funds are kept in safe havens, so that even if
the bank goes bust, then those funds are safe.
As such, safe harbour of funds is absolutely paramount within
MasterCard prepaid products. This protection structure is
long-established and is as such tried and tested. It is merely good
foresight that MasterCard had the governance in place prior to the
credit crunch.
Prepaid payroll solutions therefore are an attractive
proposition for all companies frustrated with their current
cash-based wage distribution or who are looking to improve
efficiency in their business during these difficult times.
The benefits that prepaid payroll cards offer to both corporates
and employees are unquestionable, and with new payroll partnerships
emerging across the UK and Europe, payroll looks set to become a
real growth area for prepaid going forward.
Case Study: ADP and APS team up to deliver new payroll
services
Payroll partnership
In September 2008, ADP, a leading supplier of payroll and human
resources services, signed a five-year deal with APS, Europe's
leading prepaid card provider.
The partnership will enable ADP's clients to pay any of their
employees electronically using the APS cashplus prepaid MasterCard
card in lieu of cheques or cash, thereby reducing administrative
costs, increasing security and enhancing the transparency of the
payment process.
The benefits
The cards enable employers to save on cheque costs, cash
handling fees and can also help to decrease staff attrition. An
employee's wages can be directly loaded onto the cashplus card and
it can then be used wherever MasterCard is accepted in the UK or
abroad, online or via ATM machines.
While ADP already offers online payroll and HR services, APS is
the only prepaid card provider to offer a gold MasterCard card with
a £5,000 ($7,732) limit and an ATM withdrawal limit of £500.
In addition, APS' CreditBuilder service option offers
credit-disadvantaged customers help with building and improving
their credit profile.
Ian D'Cunha, director of product marketing and development for
ADP, says: "The partnership with APS allows ADP's clients to
further enhance their payroll operations, removing all the problems
that surround cheque and cash payments including cost, security and
the risk of fraud.
"This will be a huge benefit to some companies, making payroll
processing a lot more efficient, while also helping to make them an
'employer of choice".