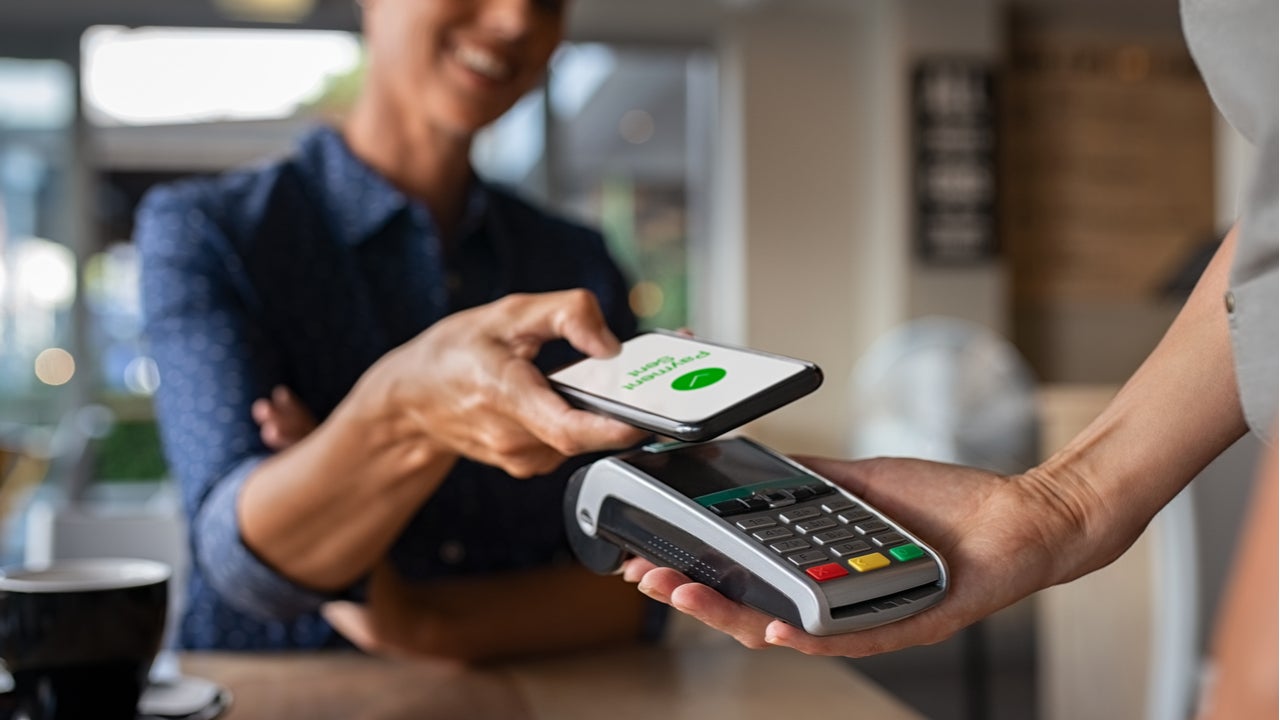 Electronic Payment International lists five of the most popular tweets on payments tech in Q3 2021 based on data from GlobalData's Influencer Platform.
The top tweets were chosen from influencers as tracked by GlobalData's Influencer Platform, which is based on a scientific process that works on pre-defined parameters. Influencers are selected after a deep analysis of the influencer's relevance, network strength, engagement, and leading discussions on new and emerging trends.
The most popular tweets on payments tech: Top five in Q3 2021
1. Barry Silbert's tweet on BNY Mellon being selected as asset servicing provider for Grayscale Bitcoin Trust
Barry Silbert, CEO of venture capital firm Digital Currency Group, shared an article on digital currency asset manager Grayscale Investments signing an agreement with investments company BNY Mellon for the latter to serve as an asset servicing provider for Grayscale Bitcoin Trust (GBT). A primary product of Grayscale, GBT would receive fund accounting and administration from BNY Mellon from 01 October 2021 under the agreement.
The agreement will enable Grayscale to benefit from BNY Mellon's platform, which includes the ETF Center that provides technology to facilitate digital asset exchange-traded funds (ETFs). The agreement is in line with Grayscale's plan to convert GBT into ETF.
Grayscale Investments Forges Agreement with BNY Mellon to Provide Asset Servicing and ETF Services for Grayscale Bitcoin Trust $GBTChttps://t.co/rMvmcRejLD

— Barry Silbert (@BarrySilbert) July 13, 2021
Username: Barry Silbert
Twitter handle: @BarrySilbert
Likes: 1,558
Retweets: 258
2. Faisal Khan's tweet on the launch of Emirates Pay
Faisal Khan, a banking and payments consultant, shared an article on the launch of Emirates Pay, a new mode of payment for buying airline tickets, by Dubai-based airline Emirates. Developed in collaboration with the International Air Transport Association (IATA) and Deutsche Bank, the new service supports real-time payments and open banking schemes. The payment method enables money to be debited from customer's bank account when buying air tickets online.
Customers from Germany and the UK who purchase tickets through the company's website can use the new payments tech. Michael Doersam, CFO at Emirates, noted that Emirates will be the world's first airline to introduce the account-based solution for customers.
"The solution, an alternative method to pay for air tickets purchased online by directly debiting their bank account, is based on real time payments and open banking/request-to-pay schemes."https://t.co/0WzykBRc91#payments #travelpayments #instantpayments #EmiratesPay

— Faisal Khan (@babushka99) July 5, 2021
Username: Faisal Khan
Twitter handle: @babushka99
Likes: 666
Retweets: 51
3. Ryan Selkis' tweet on BlockFi's services being similar to regular banks
Ryan Selkis, CEO of crypto market intelligence company Messari, shared an article on how cryptocurrency services provider BlockFi provides services that are similar to banks. BlockFi allows customers to deposit in cryptocurrencies and provides interest on them. It also provides loans in dollars to people who can provide cryptocurrencies as collateral allowing them to get cash without incurring tax on selling their digital assets.
Furthermore, BlockFi provides up to 8% annual interest on cryptocurrency deposits compared to the national average of 0.06% interest provided by banks for savings deposits.
I bought a house last year.

"Safe" banks like Wells Fargo rejected me b/c I was the low-salaried beneficial owner of a startup. My crypto was ignored as an asset.

Without BlockFi & SVB, I would have had to liquidate a ton of crypto, eat a 20% gains tax, & miss a 10x+ move. pic.twitter.com/bWU4CtDdFQ

— Ryan Selkis (@twobitidiot) September 6, 2021
Username: Ryan Selkis
Twitter handle: @twobitidiot
Likes: 647
Retweets: 65
4. Charlie Shrem's tweet on bitcoin mining becoming more profitable after China crackdown
Charlie Shrem, editor at financial publishing firm InvestorPlace, shared an article on how bitcoin mining is becoming more profitable after China initiated a crackdown on mining. Between 65% and 75% of the world's bitcoin mining came to a halt in China after the government began a crackdown on crypto mining, which effectively banned crypto miners from the country. More than 54% of bitcoin's hashrate has been removed from the network as a result of China's actions.
Bitcoin mining has, therefore, become easier as fewer blocks are being solved each day. Completion of a block usually take ten minutes but the bitcoin network has now slowed down to 14-19 minute block times. As majority of bitcoin network's miners are disconnected from the network, the miners who are connected to the network are making more profits.
#Bitcoin mining is now easier and more profitable as algorithm adjusts after China crackdown https://t.co/DS60XnYKjt

— Charlie Shrem (@CharlieShrem) July 3, 2021
Username: Charlie Shrem
Twitter handle: @CharlieShrem
Likes: 122
Retweets: 23
5. Spiros Margaris' tweet on buy now pay later (BNPL) payment method
Spiros Margaris, a venture capitalist, shared an article on how companies are providing BNPL payment methods to their customers. The BNPL payment methods can increase consumers' purchasing power by enabling them to pay in instalments at 0% annual percentage rate (APR) and no hidden expenses. BPNL can be seamlessly integrated into checkout settings and enables merchants to boost their order values, the article highlighted.
The growth in e-commerce amid the pandemic has placed more focus on BPNL payment methods. It is helping merchants to provide enhanced customer experience compared to credit card solutions. Some of the technology companies providing BNPL payment methods are Affirm, Afterpay, Zip, and Uplift.
Good read

Buy Now. Pay Laterhttps://t.co/bTc1DJEVdu #fintech #payment @FTPartners @cgledhill @JimMarous @FrankJSchwab @psb_dc @leimer @Xbond49 @FinMKTG @amitTwitr @UrsBolt @andi_staub @efipm @NeiraOsci @rinoborini @helene_wpli @comboeuf @RAlexJimenez @jblefevre60 @SabineVdL pic.twitter.com/dlfM3LTD92

— Spiros Margaris (@SpirosMargaris) July 22, 2021
Username: Spiros Margaris
Twitter handle: @SpirosMargaris
Likes: 49
Retweets: 18