Having made a name for itself in the US
processing market, Metavante now has its sights on increasing its
presence in the European prepaid and debit processing
market
. Roy Driver
spoke to Dan Shannon, managing
director of Metavante in Europe, about the company's structure and
its plans going forward.
CI: How is Metavante Group structured and what is the
history of the company?
DS: The company was founded in 1964 as the data processing division
of Marshall & Ilsley (M&I), a US bank based in Wisconsin.
As a significant bank, Marshall & Ilsley had a large number of
correspondent banking relationships and found all of these
correspondent banks wanted data processing services – so a separate
division of the bank was established to better serve the
marketplace.
Initially, Metavante made its name as a provider of core account
and related electronic funds transfer payment processing services
for financial institutions.
Over the years, Metavante expanded its capabilities and product set
to become a leading technology/service provider in areas such as
e-banking, commercial treasury, wealth management, and risk and
compliance solutions.
Additionally, Metavante expanded greatly in many areas of payments
including debit and prepaid card processing, consumer and business
internet bill pay, cheque image and exchange solutions, merchant
transaction acquiring and processing, government payments and
health care payments. Metavante even has its own payments network
in the US – the NYCE network.
How well do you
really

know your competitors?

Access the most comprehensive Company Profiles on the market, powered by GlobalData. Save hours of research. Gain competitive edge.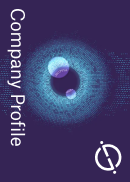 Company Profile – free sample
Thank you!
Your download email will arrive shortly
Not ready to buy yet? Download a free sample
We are confident about the unique quality of our Company Profiles. However, we want you to make the most beneficial decision for your business, so we offer a free sample that you can download by submitting the below form
By GlobalData
Metavante became an independent, publicly traded company on 2
November 2007, with 25 percent of the new company being sold to
Warburg Pincus LLC and the remaining 75 percent distributed to the
bank's existing shareholders. Thus although M&I are not direct
shareholders, we do have a large number of mutual shareholders and
they are still important customers of ours.
CI: How big is Metavante Corporation now?
DS: We have approximately 5,700 employees at 31 locations globally
with over 8,000 clients in 36 countries across the world, so we
have a truly global reach.
Metavante has achieved profitable growth over the past 44 years,
with revenue in 2007 of $1.6 billion. Outside of North America we
have offices in the UK, the Philippines, the Czech Republic,
Portugal, Bulgaria and India. Card processing is based in Canada,
the US and the UK.
CI: How is Metavante Corporation structured?
DS: We have two operating groups, Financial Solutions and Payment
Solutions.
CI: How long have you been with the company, what is your
history and what exactly is your role?
DS: I have been with Metavante since 1996, and I have worked within
the group in a number of roles – from running our consulting and
professional services division to being the chief marketing
officer.
Prior to Metavante, I spent fifteen years in domestic and
international roles at NCR. For the past 18 months I have been
responsible for our European operation with the goal of driving our
growth here in Europe.
CI: What were the key aspects within as was then Nomad that
led Metavante to purchase it?
DS: We purchased Nomad because we believe that the only way for us
to effectively be involved in new markets is with a local presence
and a local management team.
As a US-based operation we already had core banking clients in the
Czech Republic and Bulgaria, and we distributed our licensed
software throughout EMEA – but our revenue bulk was primarily from
North America and we had limited understanding of the nuances of
many of the international markets. Nomad had this understanding and
represented a secure foothold for our expansion into Europe
properly.
When we look at going into a market we look at two things. Firstly,
what the market is and whether we can leverage our core
competencies within that market. Specifically when we looked at
Europe we reviewed where the best place was to be based, from a
market opportunity basis, as well as a cultural opportunity of how
to best get established in Europe.
The UK market is a large, fast-growing payments market, which
certainly met our needs from a market basis. Once decided it was
the UK market we wanted to enter, we also decided that we wanted to
concentrate on the debit and prepaid sector.
We analysed all the potential companies in the market looking for a
quality management team and also a great client base. Nomad matched
all of our criteria and also had a great technology platform, so in
all they were an excellent acquisition opportunity.
Once we started the process we were also able to confirm that, all
importantly, they would fit with our existing operations culturally
as they were client-focused and delivering very high levels of
customer satisfaction. As a group we are very client-focused so
this was incredibly important to us.
CI: Metavante UK and US are now running two processing
platforms. Will this remain the case or will different clients be
served by different platforms?
DS: Our international platform is the (Nomad) Cortex platform and
this will be used outside the US and Canada from a processing and
license perspective. The US platform, which was designed for the
American market, processes 80 million cards, making us one of the
largest processors in the US. Through integration and common
business processes we offer our clients a global capability.
CI: Will you be looking to bring elements of the processing
platform offered in the US to Europe?
DS: Our strategy is to take the business processes and key
components of the US platform and integrate them into our Metavante
Worldwide offering through the Cortex platform, for example, fraud
monitoring, call centre etc.
But it is not only capability we are bringing to Europe – we have
also recently launched a Canadian client here in Europe on the
Cortex platform who have also recently rolled out on our US
platform.
At the back-end, then we can integrate the offering to give them a
single global view. Our core competency as a company is
large-volume, large-scale payments and financial processing.
If you look at Metavante, we are processing over 14 billion
transactions a year, which is larger than most, if not all,
individual country processors in Europe, so we have the scale to
understand what true 24/7 requirements mean to our customers.
From a technology perspective, we have over 5,700 employees, many
of them software developers, and it is these resources that we can
bring to bear to really help grow our clients' businesses,
understand their needs and deliver client-focused world-class
solutions.
For example, we have started to take the best in breed solutions
and to cross-utilise our global expertise and capabilities. For
example, in Europe we have taken the Monitise solution that we
implemented in North America, and are integrating it into our debit
and prepaid offering to allow our clients a seamless solution that
manages cards/accounts from a mobile handset.
Also we are leveraging our fraud and settlement solution, and call
centre expertise to give our clients a complete solution.
CI: Since the merger, what have been the key priorities of
Metavante in relation to its new European operation?
DS: The key thing for us when we acquire any company is that we are
acquiring reputable companies with successful management
teams.
What we want to be careful of is not to overwhelm them with the US
processes or the opportunities from a product or market basis.
Their key focus has to be the needs of their existing clients.
While we have done some integration on products and systems, we
have been careful not to overwhelm what is a relatively smaller
operation here in the UK. The key priority therefore has been to
ensure ongoing client satisfaction and adding additional
capabilities to meet client needs.
CI: How does Metavante intend to take forward its European
expansion with the completion of the Nomad takeover?
DS: It is very important to expand our client base in Europe. We
are continuing to focus on the large processing markets, as our key
product driver is payments processing.
So most large markets in Europe and Central and Eastern Europe are
key markets for us. In these markets we have a large base of banks
that use our Cortex payments software product in a license
environment as well as our document composition, risk and
compliance and core banking offering. Our strategy is to cross-sell
our additional products and services into this base.
CI: How big is the North American prepaid division of
Metavante compared to your UK division? Is this a challenge for you
in that some of your processes may not be relevant to the UK or
global markets?
DS: The US prepaid market is different to the European prepaid
market in terms of maturity and scale, but there are also many
similarities.
Today, we run programmes for clients like HR Block, which in the
past two years has gone from zero to over three million cards. But
we do also run a whole variety of smaller programmes and over the
seven years of working in prepaid in the US, we have been at the
forefront of really understanding client needs and ensuring we can
meet or exceed those needs.
In that respect the requirement is the same globally. We are seeing
some organisations looking to enter the UK market that have the
potential to issue large-volume card programmes. Recently, we
announced our work with Carphone Warehouse who have a significant
customer base with huge marketing capabilities and who are known to
be very innovative.
Companies like this who are starting to enter the prepaid market
have the real ability to drive change, educate the consumer and
drive adoption across Europe.
One thing that is very different in the UK and in parts of Europe
compared to the US is that you already have a culture of prepaid,
driven off the mobile telcos. Everyone in the US is on 18-month or
two-year subscriptions, which meant consumer adoption and education
when it came to prepaid was a slow process. I think over here we
will see the rate of adoption continue to accelerate, as in part it
fits in with the prepaid culture the UK already has.
CI: In the short term, do you see the greatest growth
coming from the licensing side or prepaid processing in
Europe?
DS: We are excited about the growth rates and opportunities in
both. Prepaid is a new market that exhibits rapid growth rates as
consumers adopt. We are seeing growth rates in excess of 100
percent annually in this business.
Our license software products compete in a more mature payments
services market. We have seen exciting growth in the emerging
countries of EMEA in the past few years, and now with SEPA we're
seeing European banks interested in reinvigorating their payments
infrastructures to become more flexible and cost-effective.
CI: Given the recent announcement by PSE Consulting who
have stated that the UK/European markets in prepaid are growing
more slowly than originally forecast, is that a
concern?
DS: When one views new adoption businesses, we find frequently that
projections can be somewhat optimistic.
Adoption businesses take a longer time to develop in that they take
marketing and education of consumers and these things are always
very difficult to exactly predict in terms of speed. However, we
are still seeing significant growth in the prepaid market.
CI: Metavante have managed to currently obtain a position
of being the processor of choice for all UK programme managers who
do not have their own capability bar one. What about the Metavante
platform? What do you believe has made it such a compelling
proposition?
DS: Our 'go-to-market' strategy in the UK is very similar to what
we have in the US. We service those that manage or launch
programmes to consumers.
So what we have done in the UK is to very much concentrate on
programme managers and financial institutions. What we are doing
now is adding additional capability to this offering, whether it is
call centre or fraud monitoring or even corporate customers looking
at payroll or other products.
One of the most exciting things we are doing is developing a full
integration with Monitise mobile banking platform here in the UK to
really expand the capabilities of prepaid card management by
allowing the end consumer to manage their card/account from a
mobile handset.
Going back to your question though, I believe the key reason
programme managers like to do business with Metavante is that we
can offer a bespoke range of services that they can use as much or
as little of as they want. If they want more, we have the strength
and resources of a large company to deliver a very large product
suite with world-class solutions.
The Cortex platform is also very flexible in the way it is
architected and in the way you can add things in. We can add and
enhance the platform very rapidly, which is something many of our
programme managers look for as they launch their particular
programmes with their differentiated needs.
CI: Some people say the UK market is between two to five
years behind the US in terms of prepaid offerings. How do you
believe the two markets compare and what are the key
differences?
DS: I think there are similarities in these markets. Clearly there
are many more programmes launched in the US but the nice thing
about being in the UK and Europe is that you can look at the
history of US programmes and dissect these to see where they were
successful (or not) and hopefully learn from them. Also, our
European clients will certainly benefit from the experience we've
gained in the US. A good example of this is the Monitise
integration we are doing in the UK which follows on from one we did
in the US for HR Block where we were able to ensure best practice
for our clients here by leveraging on our previous
experience.
Sure, the overall market size and addressable market is different,
but in reality you need to look at it by type of programme rather
than as a single prepaid market.
CI: There is certainly a perception in Europe that
processing fees are very high when compared to those in the US.
Would you agree?
DS: We have similar cost structures in the UK and globally compared
to the US. The exchange rate can make a big difference – after all
we have seen the US dollar exchange rate change by over 25 percent
in only a few weeks so perceptions can be affected a lot by
this.
Also, scale can affect pricing in new growth businesses like
prepaid and mobile banking.
CI: Metavante is currently a MasterCard-certified processor
for prepaid cards. Are there any plans to become
Visa-certified?
DS: We are in the final phase of our Visa certification. This is
very exciting as we will be the only pure processor in Europe
targeting what I would term the 'mid-market' for prepaid cards with
a Visa product.
While there are other people offering Visa, the pure processors
have tended to be at the very large end of the market with mainly
banking clients. While we are very happy with the success of our
MasterCard partnership, our programme managers have asked us for a
Visa option to offer to clients and we believe this is a further
extension of our product range to meet their needs going
forward.
CI: Going forward, what do you see as your continued points
of difference to other processors in the UK and
Europe?
DS: We are very focused on offering prepaid and debit solutions, on
a truly global basis.
For European programme managers we offer the ability to span the
whole of Europe with an ever-increasing on-the-ground
presence.
Furthermore, as a pure processor we are concentrating on improving
our service to enable our partners to further better their offering
to their distribution partners and brands and ultimately the end
customers.
With our experience, processing over 80 million debit and prepaid
cards daily, we offer our clients a complete integrated service, or
a menu of specified products and services tailored to their
needs.
CI: Many of us saw the advertising last year by Visa and
MasterCard for contactless – do you believe there is more that the
networks should be doing to promote prepaid cards and consumer
understanding of them?
DS: It is all about consumer adoption of a new technology and
contactless is simply another new technology for consumers to
adopt, requiring a change of behaviour to eliminate the use of
cash. We hope the networks will continue to spend marketing dollars
on both contactless and prepaid to encourage this behavioural
shift.
The more schemes providing support to help prepaid education and
get programmes launched, the better for prepaid and therefore they
are ultimately a good investment. The more the consumer understands
prepaid, the more they will use prepaid whether that is with or
without contactless and through a number of different devices, e.g.
the mobile. However, it is the responsibility of all parties,
programme managers, financial institutions and networks to educate
the consumer.
CI: Given the increasing regulation and compliance in the
UK and Europe, do you see this as a challenge or opportunity for
the prepaid sector?
DS: I think it is an opportunity – because of the heavy regulation
on debit and credit cards, many are looking to prepaid as a
simplified product solution for consumers. Prepaid simplifies the
compliance burden.
CI: What do you see as the greatest challenges for the
prepaid card industry in the UK and Europe over the next 12 to 24
months?
DS: The biggest challenge is consumer adoption and how quickly
financial institutions, governments and programme managers educate
consumers on the benefits of prepaid.
CI: Going forward, what do you believe the greatest
challenge for Metavante will be and where do you hope to take the
company in the next 12 months?
DS: The greatest challenge is determining which of the exciting
market opportunities to focus on. We see new market opportunities
to partner on including the UK government and incentive sectors as
well as in other places in Europe. The key is meeting the client's
needs to deliver innovative prepaid programmes that provide the
features that consumers want.
Clearly we have a great team at Metavante and most importantly we
will continue to focus on clients and client loyalty. The
fundamental foundation of our global business is high client
loyalty, as that ultimately drives success for Metavante.