A new political climate in the US is
encouraging merchants to bare their teeth at the credit card
industry, with some even going as far as drawing comparisons to
mis-selling in the mortgage industry. But do their claims have any
weight behind them?
Charles Davis
reports.
The heated rhetoric surrounding US credit card interchange fees
escalated even further recently as legal representatives for the
National Retail Federation (NRF), one of the largest merchant
groups in the country, told a national gathering of state attorneys
that hefty interchange fees have changed the credit card industry
in much the same way lucrative origination fees changed the home
mortgage industry and contributed to the current recession.
"We know that one of the causes of our current financial crisis
is that the business model with respect to mortgage lending
shifted," NRF senior vice-president and general counsel Mallory
Duncan said. "Rising interchange has caused the same thing to
happen in the credit card market."
As a result, "it is just as much in the banks' interest to get
as many cards into consumers' hands to collect the interchange fees
as it was for banks to get mortgages issued to collect the
origination fees," he said.
"The piles of pre-approved credit card offers in your mailboxes
attest to that," Duncan added. "Unless we can bring market forces
to bear on that incentive, it will only grow."
Warnings of 'economic calamity'
How well do you
really

know your competitors?

Access the most comprehensive Company Profiles on the market, powered by GlobalData. Save hours of research. Gain competitive edge.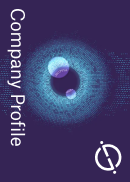 Company Profile – free sample
Thank you!
Your download email will arrive shortly
Not ready to buy yet? Download a free sample
We are confident about the unique quality of our Company Profiles. However, we want you to make the most beneficial decision for your business, so we offer a free sample that you can download by submitting the below form
By GlobalData
Speaking at the annual spring meeting of the National
Association of Attorneys General in Washington during a panel
discussion on credit card issues called: 'The Credit Card Crisis –
The Next Shoe to Drop?', Duncan issued a stinging indictment of
interchange fees and warned that the system, if left unchecked,
could lead to economic calamity.
Duncan said credit card issuers used to focus primarily on
whether a cardholder could afford to repay the amount charged on a
card and made most of their money off the interest. But with
interchange bringing $48 billion a year to Visa and MasterCard
banks and other consumer fees providing revenue, "it doesn't matter
whether you carry a balance – the card fees alone generate a huge
revenue stream."
Interchange is a fee averaging close to 2 percent that is
collected every time a credit card is used, giving the issuing
banks the equivalent of 24 percent annual interest even if card
balances are paid in full each month, Duncan said.
Duncan said the shift reminds him of the way banks once held
mortgages for their full 30-year terms and depended on interest for
a profit. Today, however, mortgages are sold off to other
institutions almost as soon as they are issued, and the issuing
bank or mortgage broker makes its money from origination fees
regardless of whether the borrower ever repays the loan. Many
observers blame the current wave of mortgage defaults on this
practice, which encouraged banks to make loans with less regard to
the borrower's ability to pay.
Duncan argued that interchange practices violate federal
anti-trust law because banks historically have agreed to charge the
same rates for each type of Visa or MasterCard card. Several
class-action lawsuits seeking damages are pending in the US
District Court, but Duncan hinted that state attorneys should seek
action, saying "what we really need is an injunctive solution
ending the practice brought by plaintiffs not motivated primarily
by a monetary return."
By contrast, Duncan said that when retailers issued credit
cards, the goal was not to make money off the extension of credit,
but to enable consumers to conveniently purchase larger-value items
and pay them off over time.
"Even at those long-ago APRs, for most of their history retail
card systems were barely a break-even proposition," he said. "The
credit lines and balances were small: typically less than a few
hundred bucks. Most people paid off quickly. The yearly interest
earned on an account might be $20. The real purpose of the cards
was to cement customer loyalty and provide a shopping
convenience."
Duncan said that all changed when, after the last recession,
retailers began to sell off their card portfolios to banks. The
credit lines got larger; and some of the terms and conditions began
to change.
"Where retailers have been able to retain control over credit
programmes, they have been much more consumer friendly," he
said.
Duncan said that the result is a dichotomy between the
competitive nature of the issuance side of the business and what he
views as the non-competitive nature of the merchant side of the
business.
"Historically, Visa and its banks have gotten together and
decided how much they are going to charge to process card
payments," he said.
"All issuing banks agree to charge the same fees, regardless of
which bank's name is on the card. These otherwise competing banks,
under the Visa and MasterCard banners, the two of whom control 83
percent of the market, insist that merchants accept their cards,
fees and rules on a take-it-or-leave-it basis, with no opportunity
to negotiate. And even though the fees are outrageous and the rules
harsh, no merchant can stand up against that kind of power."
In other words, Duncan said, "we believe the two card
associations each operate as illegal price-fixing cartels in clear
violation of anti-trust law."
Duncan noted that interchange fees are growing at about 16
percent per year, and they hit $48 billion in 2008.
"That's more than annual fees, cash advance fees, late fees and
over-limit fees combined," he said. "It amounts to $427 in hidden
fees per household, each year."
Duncan concluded by stating unequivocally: "this market is
broken."
"It needs transparency and genuine competition," he said.
"Currently, Visa and MasterCard battle to get more banks to issue
cards under their names by offering to collect more interchange
from merchants and their customers.
"This is the only market I know of where the parties compete to
raise prices rather than to lower them."