Reportedly the first new privately funded bank
in the UK for 200 years, Ivobank is the latest player to enter the
UK online payments market.
Roy Driver
caught up
with CEO Tim Sawyer to understand what is behind this new bank,
along with his forecasts on the end of UK free current
accounts.
CI: Most people have probably never heard of
Ivobank – can you start by giving some background as to how you
came to exist?
TS: Ivobank is a new online bank established in London and is
authorised and regulated by the Financial Services Authority (FSA)
in the UK.
It is backed by the Sampoerna family who are high net worth
individuals based in South East Asia who wanted to get into
financial services. One of their great concerns was that migrant
workers were being overcharged for money remittance services.
The key principles therefore behind the bank were to provide
payments and money transfer services for online businesses and
customers. We are initially targeting two main groups of people,
those who want to shop online for whom we are making it safe,
simpler and easier, and the other group is those that want to move
money overseas and we facilitate that in two ways.
Firstly, if your friend or a business has an Ivobank account, you
can do this instantaneously account-to-account. Secondly, taking
advantage of our substantial corresponding banking network that we
are establishing throughout the SEPA region, customers can send
one-off or monthly payments to any country in Europe.
How well do you
really

know your competitors?

Access the most comprehensive Company Profiles on the market, powered by GlobalData. Save hours of research. Gain competitive edge.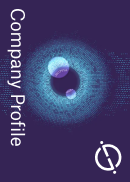 Company Profile – free sample
Thank you!
Your download email will arrive shortly
Not ready to buy yet? Download a free sample
We are confident about the unique quality of our Company Profiles. However, we want you to make the most beneficial decision for your business, so we offer a free sample that you can download by submitting the below form
By GlobalData
Thus if someone needed to pay another person in Spain, with a few
clicks of the mouse, the funds can be in their account a day later.
There are no SWIFT forms – it is quick, simple and cost-effective
and all done online, with no long queues at MoneyGram or some high
street bank.
CI: What is your professional
background?
TS: My background has been purely in financial services for the
last 20-odd years. I started in 1984 at Lloyds TSB as a graduate
trainee, then an IT analyst and finally in cards strategy.
In 1991 I was head-hunted to join Abbey as their marketing and
banking director where I stayed for around seven years, and then I
started to look at the internet and what strategy Abbey should
adopt in relation to it.
This led to 'Project Aquarius', which is my birth sign, but which
many people will now know as Cahoot. We launched in 2000 and I
worked on it first as marketing director for two years and then two
more as CEO. I left after the Santander takeover and did a few
consultancy projects before being approached by the Sampoerna
family to create what is now Ivobank.
CI: What makes Ivobank different from Lloyds TSB
or Royal Bank of Scotland, other than you being based solely
online?
TS: I think there are two ways we would argue we differ from the
main high street banks.
Firstly as I have said we are online. We focus very much on this
market, in addition to enabling people to pay merchants through our
e-wallet direct to the merchants account in real time, with no
cards involved. We also offer the customer a virtual MasterCard
card.
Customers no longer need to use their own physical cards to shop
online with all the corresponding risks associated with that of
fraud and card numbers being stolen or identity theft.
Secondly, I feel on the international payments services we really
have simplified everything. If you go to a main high street bank,
apart from the charges being far higher, you will also generally
have loads of forms to fill in. With us it is simply a couple of
mouse clicks, and of course you avoid all the queues.
The one area that I would stress that we are the same is in
regulation. As I mentioned we are a full FSA UK regulated bank,
exactly the same as the big banks with the corresponding rights but
also obligations and requirements around protection of customer's
funds.
CI: Can you explain more about the virtual
MasterCard solution you offer? Is anyone else in the UK using
it?
TS: Cahoot did use it for a short while but have not really
promoted it. We deliver it with the support of our technology
partner Orbiscom, who incidentally MasterCard invested in last
year. It is a great offering. The customer has a little icon on the
screen and they may visit a website, but perhaps one where they
have not been before and are a little uncertain of who runs the
website.
The user simply clicks on the icon and logs in using their Ivobank
details. The virtual card then asks them if it would like the
system to complete all the forms automatically. If the user agrees
it fills in the delivery address and all the other details
requested. It then asks the user if they want it to generate a
payment number.
When the user confirms this, it generates a unique 16-digit number,
completes the form, and puts in the CV2 code along with the expiry
date. The number is unique; it can only be used to shop once, and
at that outlet. Further, the user can even put additional controls
around it such as the maximum purchase amount.
What this means for the customer is that they are protected from
the retailer in that if the retailer was to try and charge more
than the authorised amount, we reject it. If the retailer, as
happened with Amazon, were to 'misplace' some credit card numbers
it would not matter, as the number can only be used once.
The benefits to the customer are huge – they are not only protected
100 percent from any chance of someone using their card details or
trying to charge more than they want on their card, but it also
saves them a huge amount of time. No more form filling at every
merchant, no more making typos on addresses and goods not turning
up. The platform gives both security and convenience to the
customer. From the merchant's perspective, they are processing a
normal card transaction, and as far as Ivobank are concerned, we
just debit their account as per a normal debit card.
CI: Are there any plans to launch physical cards
to support the proposition?
TS: It would be fair to say we are evaluating options and the
business case around physical cards. We are keen to establish
ourselves first in the online area.
In terms of how we might enter physical cards, we have looked at
the general prepaid market – however, there are a lot of providers
out there specialising in these products so we may prefer just to
partner with one or more of them. But yes, in time we may well
offer a physical card to compliment our online offering.
CI: You are currently live in the UK, Ireland,
Spain and Canada. Which other markets do you hope to go live in and
how quickly?
TS: Around 20 August we will go live in France, Italy and Germany
and then approximately a month later we will roll out to Austria
and the Netherlands.
Our plan is that by the start of 2009 we will be live in all Euro
countries and then in the first quarter of 2010 to launch in some
of our other key areas which include Scandinavia, some Eastern
European markets, and selected Far East markets such as Hong Kong
and Singapore.
For the EU countries, we have passported our licence, but for the
other markets we operate as an offshore bank. This means that while
in the EU we are fully regulated by the FSA and can advertise in
those markets, in the other countries we can not carry out direct
consumer marketing.
CI: You have highlighted remittance as a key
market, yet at a recent conference it was noted that global
remittance costs have dropped from 11 percent to 5 percent of funds
transferred. Given this reduction in costs, and the launch of
card-to-card remittance services such as White Eagle and Red88,
does this remain an important and/or viable market for
you?
TS: Yes, certainly costs have come down, but in my view although
costs may be 5 percent on average, with many of the high street
providers such as Western Union they are still a great deal higher
than this.
Our costs are substantially below even the 5 percent level you
mentioned. As an example, if you were transfer funds to Spain,
currently we charge no fee and our foreign exchange commission is
under 2 percent.
I think we need to consider the market we are operating in – we are
not targeting the cash-to-cash remittance market which many of the
high street providers are. We are offering an account-to-account
solution, whether this is to another Ivobank account or an account
with another bank.
This is great for instance for someone who has a villa in Spain and
needs to make regular payments to suppliers and services for the
upkeep of it. Obviously if it is Ivobank-to-Ivobank, the funds are
instant, and even to other banks it is still simple and quick. This
is a very different market to those looking to transfer
cash-to-cash through high street or card-to-card services that are
often targeting newly arrived immigrants.
Where Ivobank can support this group is that if you are, for
example, in South Africa and are coming to the UK, then we
potentially offer a great solution as you can open up your account
before you even arrive.
CI: Are your know-your-customer (KYC) requirements
as a global bank different from other financial services
organisations?
TS: No, we have the same KYC requirements as all other banks laid
down by the FSA. I think the difference for us is twofold.
Firstly, we do not offer loans or credit of any sort so this means
we can accept many more customers than other financial
institutions.
Secondly, we are very much online and our systems and platforms are
quite simply state-of-the-art. We can track people around the
world, we can handle the anti-money laundering issues in a far more
sophisticated manner.
We do the same KYC as others – we just do it far more efficiently
with less hassle for the customer. For many people living in the UK
or Canada, we are able to perform initial full KYC for the account
with just a name and address along with a few other details. The
whole process for many takes less than a couple of minutes.
CI: What types of merchants will you be looking to
support going forward?
TS: We will take all merchants who want a relationship. Gaming is
one area that is underserved for various regulatory reasons. Other
areas include foreign exchange merchants. In reality though, we can
support any merchant who wishes to keep funds with a bank,
potentially in multiple currencies, and have the ability to move
those funds quickly and easily around. It also allows merchants to
hedge or take positions on currencies by buying into them, but
still earning interest on the funds at all times.
On a broader basis, for most merchants we offer a highly
competitive proposition, our transaction fees are low and there is
of course the key fact that funds coming from Ivobank are
guaranteed in that there can be no chargebacks.
The merchant also earns good interest with us as we are a bank,
unlike some of the other e-wallet e-money licenced operators. We
believe that when you combine all of these factors it is a win,
win, win for the merchants.
CI: Who do you see as your core target consumer
group and what are the benefits to them of the Ivobank
offering?
TS: There are 3 main groups. First, any customer looking to make
fast, low-cost cross-border payments should come and take a look at
the service. As we move into more countries then the service will
become attractive to more customers.
Second, customers who want a safer and more convenient way to shop
online will find the virtual card attractive and beneficial. And
third, customers using our merchants will find the service for
moving money to and from those merchants quick and very good
value.
CI: As a Visa Europe member and with MasterCard
membership in progress, will you be looking to offer BIN
sponsorship services in the prepaid cards area such as other
smaller banks like Raphaels offer, or even move into full prepaid
programme management?
TS: In the prepaid sector there are a lot of players, so for us it
is a question of evaluating and identifying the right opportunities
for us.
It is not an area we are actively looking to move into but if the
right programme came along we would be very happy to get involved.
We certainly will not be launching just another 'me too' BIN
sponsorship solution.
If or when we get involved, it will be with the right strategic
partner that will enable us to offer a real market advantage.
Another area we are looking at is the acquiring side, in that we
know and have in place some state-of-the-art fraud systems, and we
believe that by combining this with our network memberships, we can
offer some real added value to the market.
We are also aware of a number of sectors that are currently
underserved or badly served by existing acquirers. However, this is
likely to be something we move forward with in 2009.
CI: You have mentioned that Ivobank will be
looking to offer, in effect, money transfer services for businesses
and even potential acquiring services. Does this mean that Ivobank
is moving to offer broader corporate banking services to
merchants?
TS: Yes, within reason. Ivobank is a payments bank – we will help
businesses facilitate payments for both them and their
customers.
We will not be moving into trade finance or a wide range of other
corporate banking services.
As such, we will always be the second-string bank where the
merchant has a relationship with a main bank, whether a NatWest or
Barclays, but the merchant can choose to put all their payments
business through us as we are quicker, cheaper and easier.
CI: As the first bank that is positioning its
product very much as an e-wallet, you have the unique advantage of
offering interest on funds held. Do you believe this throws down a
benchmark against the other e-wallets in the market, such as
PayPal, NETeller, Moneybookers and others?
TS: Merchants and customers are demanding more, and as you point
out we have the full bank regulation behind us.
This has a wide range of advantages – apart from interest-bearing
accounts it also means we can offer more cost-effective services in
some cases as we can be a direct member of Visa and MasterCard. We
do not have to involve third parties who often take an additional
cut.
In summary, I think it makes us the best regulated and the most
cost-efficient bank you can find.
CI: How else is Ivobank looking to develop its offering to
the market other than the funds transfer and acquiring you have
already mentioned?
TS: Ivobank is certainly considering a 'bank in the box' offering
to major retailers, as many people have called it, to enable a
retailer to in effect leverage their customer relationship through
offering a broad range of banking products.
We certainly have most, if not all, of
the elements required for this, from an extremely efficient online
application system though to state-of-the-art KYC and a full
cost-effective banking platform underpinning all of this.
The key thing again though would be in identifying the right
retailer opportunity and in this respect we are in no hurry.
CI: Given the increasing regulation and compliance
in the UK, do you see this as a challenge or opportunity for the
prepaid sector?
TS: Regulation is certainly not going to go away and as much as we
all want to be entrepreneurial, it is an opportunity in that we are
a regulated bank and have some of the best compliance procedures
and people around.
As regulation increases and tightens, it is only going to move
towards us as a fully regulated bank rather than away. We are also
one of the best protected banks around as we do not do any lending
and thus have no subprime issues or bad debtors.
CI: What do you see as the greatest challenges
over the next 12 to 24 months?
TS: For us it is obviously striving and surviving as a relatively
new concern. We need to establish our name, make sure people
understand and like our product offering and build on that.
For the UK and European broader financial services sector, it is
probably going to be in for a torrid time with all these rights
issues. The key thing as a whole is the requirement to rebuild its
battered reputation and get back on the front foot and say we are
well regulated and well capitalised
It is back to business as usual but doing it better, with
potentially more diligence than before. There is a need to start
getting the customer confidence back.
CI: Given the recent Office of Fair Trading report
that consumer current account banking in the UK does not give good
value to consumers, where do you see the majority of your prepaid
revenues coming from: loading fees, POS fees or
others?
TS: It is different for Ivobank compared to many other more
established banks.
For us, it will be a straightforward loading fee or POS fee for the
merchants; cheap and low cost but very clear and open as to who is
being charged what and when.
Most of our revenue is therefore likely to come from either foreign
exchange or merchant service charge fees.
For many banks, they have recently lost their 'hidden' credit card
fee revenue, they are losing a lot of their payment protection
insurance revenue over the next few years, and the latest reports
indicate they could lose anything from £5 to £10 billion in hidden
current account fees.
What we are likely to see from the major banks is the end of free
banking for many, with clear current accounts being offered for a
certain price. The day of the hidden fee for many banks is over,
they are going to have to become much cleaner like Ivobank in terms
of costs.
This is certainly in favour of the consumer and if Ivobank can
establish itself as someone who has already done this it will help.
I think some of the bigger banks may have to be dragged kicking and
screaming in this direction.
CI: In terms of Ivobank, where do you hope to take
the company over the next 12 months?
TS: We have a large number of opportunities.However, the immediate
priority is to establish ourselves and build up a strong base of
merchants and customers.We also will then start to look at some of
the other options available to us we have discussed.The priority
has to be establishing our core business.