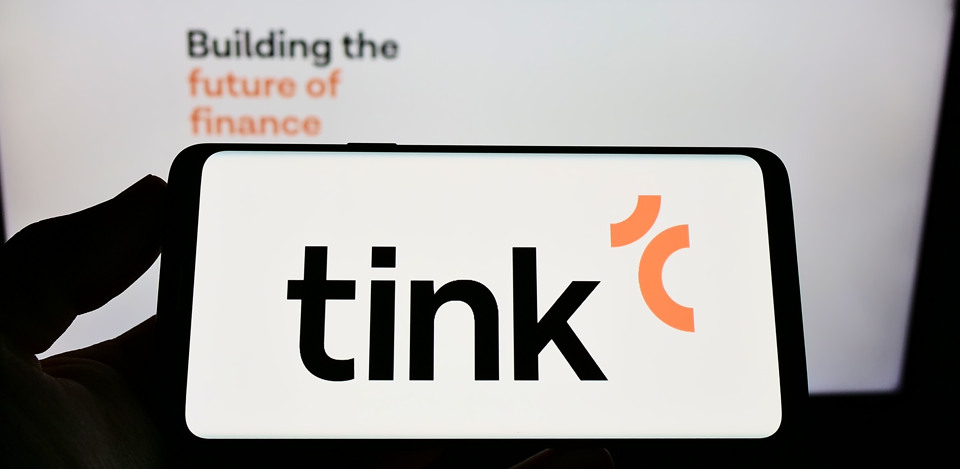 In the current economic climate, it's especially important that financial services companies are doing enough to support customers who may be struggling.
Earlier this year, the Financial Conduct Authority (FCA)'s Financial Lives survey quantified the financial impact of the cost-of-living crisis. It found that 10.9 million people struggled to pay their bills and meet credit payments in January 2023, an increase of 3.1 million in just six months. At Tink, our research came to a similarly stark conclusion, finding that an estimated 25 million Brits (46%) are 'only just managing' to scrape by financially, with borrowers in this category fearing their income soon won't cover their essential spending.
And the situation is ongoing. More recently, data from the Bank of England showed that withdrawals from banks and building societies were at their highest level since records began, standing at £4.6bn in May 2023, as people used savings to cover expenses where possible. But for the 25 million people who fear their finances could soon run out, it's crucial that the financial services industry is working with customers to provide the tools they need to manage their finances more effectively.
Unlocking VRPs
Fintech developments, such as variable recurring payments (VRPs), could hold the key to helping people better understand their finances by providing a greater oversight of accounts and expenditure. Powered by open banking technology, VRPs combine the benefits of direct debits, standing orders and card-on-file (when cardholders authorise merchants to store their payment information securely and bill these stored accounts for future purchases), so users can transfer funds quickly and securely in the UK.
Customers set up a rule through their banking app that enables merchants to take payments from their account under strict conditions, including the maximum amount that can be taken per payment, or within a specific timeframe. The mandate can include smart rules to avoid overdraft fees or maximise savings to put the user in full control of their expenditure. Once set up, payments are seamlessly initiated on a recurring basis without the customer having to take any action or authenticate the payment again.
Key use cases for VRPs
VRPs can be used in two different ways, for 'sweeping' and commercial use cases.
Sweeping is the automatic movement of funds between a customer's own accounts – a 'me-to-me' payment. This is commonly used to automatically move surplus money into a savings account or to avoid an overdraft fee elsewhere.
The rollout of sweeping and its adoption is well underway in the UK. The Competition and Markets Authority (CMA) mandated nine UK banks (the CMA9) to implement the technology which enables sweeping on an automated basis. As the transactions take place in real-time and are settled in seconds, it offers greater control and visibility over outgoing payments, helping consumers oversee their finances more efficiently.
Commercial VRPs, alternatively, are transforming the way people manage fixed or variable recurring payments beyond personal account transfers, such as streaming subscriptions or paying utility bills.
Commercial VRPs enable users to review, change, or cancel subscriptions in a few clicks through their bank app, ensuring maximum transparency and control for consumers. This kind of oversight is crucial in the current economic conditions, as it helps customers to avoid 'set and forget' subscription traps, or adjust utility bill payment schedules when needed to avoid overdraft fees or cancelled payments.
Industry recognition of the value of VRPs
Recognising the significance of VRPs in open banking's evolution, the UK has recently set up a new VRP working group to empower the industry to take charge of delivering the technology.
The Joint Regulatory Oversight Committee (JROC), which is co-chaired by the FCA and the Payment Systems Regulator (PSR), will oversee the group, which contains some of the leading industry figures including representatives from Tink. The group will establish standard principles, promote collaboration, and drive competition in this area of open banking, to address and overcome the primary obstacles which have hindered the progress of VRP so far.
It's encouraging to see that unlocking new ways to help consumers manage their finances is one of the issues at the top of the industry's agenda – particularly now as people look to navigate the associated financial impact that rising interest rates may bring.
However, the power and potential of VRPs, particularly commercial VRPs, goes far beyond the current economic uncertainty. Through collaboration and openness among all stakeholders, we will strive to foster an innovative and resilient VRP ecosystem that drives growth and delivers long-term value to all stakeholders, both now and for years to come.
Andrew Boyajian is Head of Variable Recurring Payments at Tink