Following the economic crisis
that hit Argentina in 2001-02, domestic credit card issuers adopted
a cautious approach to lending. Consequently, Argentina's credit
card industry managed to avoid the effects of the recent global
financial crisis, Robin Arnfield writes.
As South American
economies motor along, oblivious to the financial meltdown
overseas, it is easy to forget that Argentina had a financial
crisis of its own in 2001-02.
The country has emerged a stronger
but more cautious place, and this has had implications on the shape
and growth of its electronic payments market. Credit card issuers
have focused on issuing the products to their existing bank
customers and securing them against payroll or pensions paid direct
into bank accounts.
The riskier, higher margin
activities are generally performed by consumer finance specialists
like France-based Cetelem in association with retailers through
store loans.
"Compared to issuers elsewhere,
Argentine banks have a different approach to issuing credit cards,"
Maria Andrea Manavella, vice-president of the Financial
Institutions Group at Moody's Latin America, says.
How well do you
really

know your competitors?

Access the most comprehensive Company Profiles on the market, powered by GlobalData. Save hours of research. Gain competitive edge.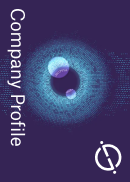 Company Profile – free sample
Thank you!
Your download email will arrive shortly
Not ready to buy yet? Download a free sample
We are confident about the unique quality of our Company Profiles. However, we want you to make the most beneficial decision for your business, so we offer a free sample that you can download by submitting the below form
By GlobalData
"Instead of offering credit cards
on the open market [to non-customers], they mostly issue cards
direct to their existing customers. Credit card borrowing is
secured via salaries or pensions that are paid into the bank
accounts that cardholders hold with their issuers."
Manavella estimates that 90% of
Argentine bank-issued credit cards are secured by being linked to
bank accounts.
"The banks haven't had major
problems with non-performing credit card loans, unlike issuers in
other countries such as Mexico," she says. "Their credit card loans
books are small in comparison with their total loan portfolios.
Credit cards cross-sold to a bank's existing payroll account
customer base have a lower non-performing loan [NPL] ratio than
credit cards issued on the open market to non-customers."
Card-based instalment loans
popular
Argentina's economy is in good
shape, Manavella says: "Argentina didn't suffer from the 2008-2009
global financial crisis because Argentine banks stayed out of
international debt markets, having been so badly burned in
2001-2002."
While Argentine banks do not break
down their NPL ratios into credit card and other types of consumer
debt, their key indicators have improved recently. For example,
Banco Santander Rio reported a delinquency rate for its entire
consumer loan portfolio of 1.7% in June 2010, compared to 2.21% a
year earlier. BBVA Banco Frances had a consumer NPL ratio of 0.72%
in June 2010, down from 1.35% in June 2009.
"The majority of Argentine credit
cards are on installment loan plans, where cardholders repay their
balances in a set number of installments, for example over nine
months," says Richard Speer, chairman of US-based consultancy Speer
& Associates. "The benefit to cardholders is a lower interest
rate than the interest charged on revolving loans."
According to Moody's, in the first
half of 2010 new Argentine credit card loan originations rose by
28.42% year-on-year.
"The increase was mainly driven by
Argentina's economic recovery and by increasing inflation,
estimated at 20% annually," Moody's says. "Also, personal loan and
credit card interest rates decreased between 500 to 400 basis
points year-on-year in the first half of 2010, in line with a
similar reduction for the banks' funding costs."
Banco Santander, a market
leader
Banco Santander Rio is the biggest
issuer in Argentina, with 2.4m credit cards as at March 2010,
followed by Banco Galicia y Buenos Aires with 2.15m, according to
Banco Central de la República Argentina (Central Bank of
Argentina). BBVA Banco Frances had 1.5m credit cards in issue,
BAPRO (Banco de la Provincia de Buenos Aires) 1.4m, and HSBC
995,000 in March 2010.
As well as the domestic players,
Brazilian banks are also keen to expand their share of the
Argentine credit card market. Brazil's Banco do Brasil and
Itaú-Unibanco operate in Argentina. Banco do Brasil acquired Banco
de Patagonia in April 2010.
UK consultancy Finaccord estimates
that Argentina has 42m cards in circulation, of which 24.5m are
credit cards and the remainder debit cards. There are over 50
card-issuing organisations in Argentina and around 400 individual
credit card products.
The country's central bank says
that in March 2010, the number of credit cards in issue rose by 17%
year-on-year, while the number of debit cards in issue grew 14% in
the same period.
Argentina has a very high unbanked
population, with only 30% of adults holding bank accounts. Store
cards cater to unbanked consumers and, because of the greater risk
of default, charge very high interest rates, says Manavella.
According to Finaccord, there are
around 20 different store cards in Argentina, the majority of which
are closed-loop private-label products. Retailers which issue
open-loop cards include Walmart and Frávega, while ServiClub, a
coalition loyalty scheme catering for the travel and leisure
sectors, offers co-branded Visa credit cards with BBVA Banco
Frances.
Among the largest private-label
issuers are Falabella, Chile's CincoSud, and a joint venture
between France's Carrefour and Cetelem called Banco de Servicios
Financieros (BSF). Moody's says that credit card loans accounted
for 87% of BSF's total ARS$437.8m ($110.96m) loan book in March
2010.
In July 2010, GE Money agreed to
sell its Argentine credit card portfolio, which includes
private-label and MasterCard-branded Walmart cards, to Argentina's
Banco Supervielle and its sister companies Grupo Supervielle and
Banco Regional de Cuyo. The deal is subject to Argentine regulatory
approval. GE Money Argentina has a loan portfolio valued at
ARS$500m ($126.72m) and 330,000 credit card customers.
Visa and
MasterCard
Speer says Visa is the dominant
card brand in Argentina, with 70% of the market. Visa acquiring is
handled by Visa Argentina, an independent company owned by 40
Visa-issuing banks including Banco Santander Rio which in 2008 had
a 14% stake. Other Visa issuers include HSBC, Banco Galicia, Banco
Patagonia and BBVA Banco Frances.
"Visa Argentina processes 10m Visa
cards," Speer says. "Visa transactions are growing much faster than
MasterCard, as the Spanish-owned banks Santander and BBVA, which
are Visa issuers, are aggressively seeking to grow their market
share. They're cross-selling credit cards to their current account
customers."
Visa offers the La Pos Celular
platform which turns cellphones into mobile point-of-sale
devices.
The platform is designed for
merchants such as home delivery or repair staff who were previously
not able to accept payment cards, Speer says.
MasterCard acquiring and processing
was historically performed by Argencard, which was acquired by
First Data in 2006 after Argencard ran into financial difficulty.
First Data retained Argencard's acquiring and processing business
and sold the Argencard card brand to Standard Bank of South
Africa's Argentine subsidiary.
According to Argencard, its card
brand, which competes with Visa and MasterCard, is accepted at
150,000 retail locations in Argentina. However, Speer says that,
due to its late entry, Argencard only has a small market share.
Diego Juarez, First Data's general
manager for Spanish-speaking South America, says First Data
processes 90% of MasterCard credit cards in Argentina on behalf of
their issuers.
"We process all Maestro debit
issuing in Argentina, and we're the only acquirer of MasterCard and
Maestro in Argentina through our POSnet platform," he says. "We
also offer private-label and open-loop prepaid cards, and we
process for Argencard, Walmart, and CincoSud."
Tarjeta
Naranja
The largest player in the
private-label credit card market is Banco Galicia's Tarjeta Naranja
(orange card) subsidiary.
According to Tarjeta Naranja, 4m
Tarjeta Naranja cards are in issue in Argentina, with 100,000
Argentine merchants accepting the cards. Annual billings by Tarjeta
Naranja private-label issuers are around ARS$7.2bn ($1.82bn)
"Historically, Tarjeta Naranja has
been a provincial brand, and it's the biggest regional credit card
issuer in Argentina," says Speer. "It is now entering the Buenos
Aires market, where the bulk of Argentina's population lives. Over
the next few years, the number of Tarjeta Naranja cards in issue
will likely rise to 8m."
In order to gain international
acceptance, Tarjeta Naranja has signed separate co-branding deals
with American Express, Visa and MasterCard. However, 90% of Tarjeta
Naranja cards are for domestic use in Argentina and do not bear a
MasterCard or Visa logo, says Juarez.
In October 2009, Tarjeta Naranja
launched the Naranja MO service, which offers SMS-based
person-to-person payments and point-of-sale purchases over First
Data's POSnet Celular m-payment system. Currently, there are 30,000
registered users of Naranja MO, but only a small volume of
transactions are taking place over the platform, Juarez says.
"You load money onto your cellphone
prepaid account from the Tarjeta Naranja website using your Tarjeta
Naranja card," says Juarez. "When you make a purchase with your
cellphone, you get an SMS message containing a code number. You
give this number to the merchant who enters it into their POS
terminal to complete the transaction, and then prints a receipt for
cardholder signature."
The state of EMV
migration
Unlike banks in Brazil, Argentine
issuers have yet to start issuing EMV-compliant cards. Luis Cohen,
Gemalto's director in Brazil for secure transactions, says
Argentina's migration to chip cards is being slowed down by several
hurdles.
"Since Argentina's economic crisis,
the country's banking industry has suffered from a chronic lack of
investment in IT," Cohen says. "This has resulted in back-office
systems and infrastructure which need major overhauls, rather than
just selective upgrades. Also, Argentina has a relatively small
installed card base to migrate, making the investment even more
costly. Thirdly, there are currently insufficient fraud levels in
Argentina to help drive the migration."
Cohen says several Argentine banks
are planning EMV pilots for 2011, noting: "As neighbouring
countries migrate to EMV, Argentina may soon face increased levels
of fraud, as well as acceptance problems for Argentine-issued
non-EMV-compliant cards outside Argentina."
Sandra Nuñez, VeriFone's general
manager for the Southern Cone, says that Visa Argentina is fully
EMV-certified and that First Data Argentina is in the process of
becoming EMV-certified.
"Acquirers were forced to become
EMV-compliant due to the large numbers of foreigners with EMV cards
visiting Argentina," she says.
Nuñez says there are around 300,000
point of sale terminals in Argentina, of which First Data has
113,000 and Visa Argentina 180,000.
"The majority of First Data Argentina and Visa Argentina's POS
terminals are EMV and PCI (Payments Cards Industry) compliant," she
says. "However, both acquirers still have some terminals that need
to be replaced as they are too old to be field-upgradeable to
EMV."