While neighbouring Vietnam has been attracting
the attention of foreign issuers lately, with several
card-related initiatives underway, perhaps Cambodia could represent
the next bandwagon to jump on for those banks with the confidence
to become early movers in the market.
Victoria
Conroy
reports.
Little attention has been paid to Cambodia's payment industry
before now, but over the past couple of years much has been done to
elevate the country's payment system in line with the Cambodian
government's own development strategy, and to place the country on
a more equal footing with its larger Asia-Pacific neighbours.
It's no surprise that the
economies of the Asia-Pacific region are posting higher growth
rates than elsewhere, and despite its relatively small size (with a
population of 14.4 million as of mid-2007), Cambodia stands out as
one of the region's fastest-growing, with a GDP growth rate of 10.2
percent in 2007.
Although economic growth in Cambodia has contracted slightly over
the past 3 years, the GDP growth rate is expected to be 7.2 percent
in 2008, a figure higher than those of Cambodia's regional
neighbours of Singapore, Thailand and Malaysia. The political and
economic turmoil of the last two decades has largely been
forgotten, and inward investment continues to flow into Cambodia,
rising to $867.3 million in 2007 from $483.2 million in 2006.
This influx is raising living standards and household wealth, and
translating into an increasing number of people achieving financial
inclusion.
One of the most important strategic developments came in 2005 when
Cambodia enacted its first law on negotiable instruments and
payment transactions, providing a legal basis for retail and
wholesale payment methods. The law's enactment is part of a wider
strategic initiative to develop a secure and efficient national
payment and clearing system, the lack of which previously has been
cited as a major impediment to the country's development as a
whole.
How well do you
really

know your competitors?

Access the most comprehensive Company Profiles on the market, powered by GlobalData. Save hours of research. Gain competitive edge.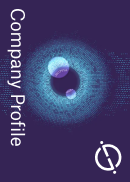 Company Profile – free sample
Thank you!
Your download email will arrive shortly
Not ready to buy yet? Download a free sample
We are confident about the unique quality of our Company Profiles. However, we want you to make the most beneficial decision for your business, so we offer a free sample that you can download by submitting the below form
By GlobalData
In December 2007, the Asian Development Bank announced the approval
of $11.7 million to assist in the ongoing development and reform of
Cambodia's financial system. Among the initiatives to be
implemented will be the upgrade of payment, clearing and settlement
systems, and the establishment of a credit bureau.
Over the last two years, the central bank has published a series of
guidelines for banking institutions in the country, although
definitive legal frameworks have yet to be finalised.
In relation to credit bureaus, the central bank has established a
working group to manage implementation of a credit information
system, which began operations in August 2006; however, challenges
that need to be overcome include gaining the permission from
borrowers to collate data on them; limitations of cash balances
posted in the system, and voluntary bank participation.
So far, only a few banks are posting data, partly due to a lack of
technology infrastructure, and some banks are also reluctant to
become members of the system.
A question of trust
With its history of political and economic upheaval, combined with
most of its population classed as living in poverty and unbanked,
the rise of Cambodia's banking system is all the more remarkable
and indicates that Cambodian consumers are regaining trust when it
comes to saving and borrowing with financial institutions.
The financial reforms of the last decade have led to some banks
going out of business due to new regulations concerning minimum
capital requirements and governance processes.
Although initially painful for many consumers, these bank failures
have been superseded by a new generation of stronger, healthier
banks that have set out to prove that they can be trusted with
people's money.
Soon after commercial banking licences were granted by the
government in 1994, the number of banks in Cambodia rose sharply to
31. Following the enactment of the Law on Banking and Financial
Institutions in 1999, and a comprehensive bank restructuring
programme undertaken in 2000 with the assistance of the
International Monetary Fund, the number of banking institutions
began to drop.
As of the end of 2007, the system has stabilised at 42, consisting
of 19 fully licensed commercial banks, 6 specialised banks, 17
microfinance institutions and 2 foreign bank representative
offices.
Under the law, all of these must be members of the Association of
Banks in Cambodia.
The latest figures from the National Bank of Cambodia, the
country's central bank, show that levels of customer bank deposits
continue to rise year-on-year, with the total number of deposit
accounts increasing by nearly 60 percent from 456,026 in 2007 to
639,522 accounts by June 2008, with the total deposit value of
individuals amounting to KHR5.2 billion ($1.26 million) as of
December 2007 (June 2008 figures are yet to be made
available).
Obviously this will act as a spur for ATM and debit card usage and
will lead to a much greater number of card transactions over the
next few years.
Challenges and opportunities
Cambodia's prospects may be positive but there are major hurdles to
overcome common to most emerging markets – lack of technology
infrastructure and extremely low levels of banked people.
While some emerging markets have a strong culture of mobile phone
usage from which to launch basic banking services, mobile phone
penetration in Cambodia is very weak. Currently no Cambodian bank
provides mobile banking services, although a few of the larger
banks are considering plans. When it comes to internet banking,
only ANZ Royal offers online banking to its customers – presently,
most Cambodian banks have only rudimentary websites
themselves.
But despite initial teething problems, industry-wide efforts to
promote financial inclusion are paying off in spectacular fashion –
domestic credit provided by the banking sector, as a percentage of
GDP, is increasing year-on-year, standing at 8.9 percent in 2006,
up from 7.2 percent in 2005, leaving plenty of room for
growth.
ATMs key to card growth
A latecomer to card payments, Cambodia has nonetheless made
impressive progress in updating its payments infrastructure.
Considering the fact that the country's first ATM was only
installed in 2004, the last two years have seen huge growth in the
number of ATMs deployed across the country, jumping from 86 since
January 2007 to reach 177 by the end of that year, or a growth rate
of 105 percent.
The number of POS terminals also rose to 1,667 by the end of 2007.
According to the central bank, the majority of the recently
installed terminals have appeared in supermarkets, hotels,
restaurants, and gasoline stations.
In this cash-dominant society, most card transactions in Cambodia
are ATM cash withdrawals, which while more costly to banks in terms
of network maintenance and cost-per-transaction than POS purchases,
are something which Cambodian banks are actively promoting to
consumers in order to reduce the cost and inefficiency of branch
teller transactions. As such, Cambodia's banks and card schemes are
investing heavily in expanding the availability and functionality
of ATMs in the country.
Since 2006, several Cambodian banks have contracted with ATM
manufacturers such as Wincor Nixdorf and Diebold to deploy
state-of-the art ATMs and self-service kiosks around the
country.
Banks such as Acleda are already offering mobile phone top-up
facilities through their ATMs, and although Visa is the dominant
payment network in Cambodia, more banks, such as SBC, are beginning
to configure their ATM networks to accept MasterCard, Maestro,
Cirrus and Diners Club cards.
In August 2008, four of Cambodia's biggest banks – Canadia, Mekong,
Singapore Banking Corporation (SBC) and Union Commercial Bank (UCB)
– partnered with Visa to launch the country's first integrated ATM
system, 'Easy Cash', allowing customers to make withdrawals and
check balances at rival bank ATMs without charge, something that
will do much to bolster confidence among consumers generally
unfamiliar with card payments. Visa is looking to have up to 126
ATMs implemented before the end of 2008.
Truong Minh Ha, Visa's country manager for Vietnam, Cambodia and
Laos said: "Visa and our partner banks have worked in close
co-operation with the government of Cambodia to develop and
implement a system that will efficiently deliver electronic banking
services to the fast-growing banked population in Cambodia.
"The banks investigated various means to connect their systems and
they concluded that the most resilient and cost-effective solution
for their needs was to connect the ATMs through VisaNet. This
decision was made based on the technology and scale of the VisaNet
system, coupled with the expertise of Visa's team."
Diaz Kun, executive vice-president of SBC Bank, said: "ATMs have
gained prominence as a delivery channel for banking transactions in
Cambodia and banks have been deploying ATMs to increase their
reach.
"The advantages of working on the shared ATM network with the other
three participating banks include a bigger ATM network and optimal
use of the ATMs with more transactions per machine per day.
Importantly, the Easy Cash ATM network will make life easier for
bank customers since it will bring more convenience to them through
a larger number of ATMs across the country."
Many ATMs in Cambodia are already connected to Visa's international
Plus network, but this comes with international rates payable by
Cambodian consumers. However, Easy Cash will be priced for the
local market, according to Visa.
Foreign banks have also spotted the long term potential of Cambodia
and the benefits of being early movers in a market yet to fully
embrace card payments. In September 2008, State Bank of India (SBI)
opened its first branch in the capital of Phnom Penh in conjunction
with South Korea's Hyundai Swiss Group.
The bank is also hopeful that a stock exchange in Cambodia
scheduled to be opened in the second half of 2009 will attract
Japanese and other foreign companies to the country, creating new
business opportunities, according to a statement issued by
SBI.
Prospects for profitability
As of December 2007, according to central bank data, there were
146,351 debit cards in issue in Cambodia, compared to 36,013 in
2006.
The number of credit cards has actually fallen over the last year,
from 5,279 in 2006 to 4,953 by December 2007. This is partly due to
credit cards still being viewed by many issuers in the country as a
relatively new and experimental proposition, but it can be expected
that as more people become classed as banked, they will make a
natural switch from debit cards for smaller purchases to credit
cards for larger purchases.
As of December 2007, only four banks had issued credit cards –
Mekong Bank, Canadia Bank, Singapore Banking Corporation (SBC) and
Union Commercial Bank.
Although card usage in Cambodia is predominantly ATM- and
debit-based, some issuers are making headway in launching credit
cards targeted at high net worth individuals or the travel and
entertainment segment, given Cambodia's increasing popularity as a
tourist destination.
For card issuers, both domestic and foreign, Cambodia represents an
attractive proposition. Firstly, because the country's
infrastructure has only recently been implemented, there is no
widespread payment legacy system in place – meaning that issuers
can enter the market with functionally advanced
internationally-branded credit and debit cards, leapfrogging issues
of migrating customers from bank-owned proprietary ATM cards.
And because credit cards are predominantly aimed at high net worth
individuals, there is less chance of consumer defaults and also
higher profit per card.
CI understands that most card-accepting merchants in Cambodia
charge consumers between 2 percent and 4 percent of transactions to
accept credit cards. A notice to merchants on the Cambodia
Commercial Bank website lists credit card merchant charges as
MasterCard and Visa discount rates as being 3.50 percent, and JCB
3.75 percent.
Issuers
Canadia Bank
Canadia Bank is the largest credit card issuer in the country, with
2,317 credit cards in circulation as of December 2007.
Canadia Bank aims to have 50 ATMs deployed in 2008, and in 2007 it
entered into an agreement with China UnionPay (CUP) to become the
sole acquirer of CUP cards in 2008, aiming to tap into the
increasing number of Chinese tourists visiting Cambodia.
In its 2007 annual report, Canadia had extended credit card loans
worth $1.03 million to customers, compared to $530,043 in 2006,
helped by interest rates of between 18 and 22 percent.
Annual fees from ATM and credit cards amounted to $121,811 in 2007,
compared to $231,752 in the year before, while fees for credit card
advances and late charges amounted to $109,623 in 2007, compared to
$181,743 in 2006.
Singapore Banking Corporation
SBC offers a Visa-branded EMV-enabled credit card, positioned
firmly as a high net worth lifestyle proposition with a 45-day
grace period and the option of paying 20 percent of the statement
balance or $50, whichever is higher.
High-end benefits familiar to wealthy individuals, such as
discounts at luxury retailers, restaurants and beauty outlets, are
on offer, along with membership of the 'SBC$ Rewards' programme,
earning SBC$1 for every $5 spent. SBC also launched a Visa-branded
debit card in Cambodia in September 2006.
SBC Bank offers both classic and gold Visa-branded credit cards.
SBC's credit cards utilise the mc2 design from MasterCard,
featuring a rounded corner edge, a unique feature in the Cambodian
market. In 2007, SBC recorded credit card loans and advances worth
$714,354, compared to $378,984 in 2006.
ANZ Royal
ANZ Royal, part of Australia's ANZ Group, was only established in
Cambodia in 2005 but was the first to roll out an ATM network in
the country, and is now planning to launch a credit card in the
near future. In relation to debit cards, ANZ Royal Bank is the
largest issuer with nearly 65,000 debit cards in circulation,
closely followed by Acleda Bank.
In July 2008, Acleda became the latest bank to launch a
Visa-branded EMV debit card, following on from the roll-out of its
POS network in December 2007. ANZ Royal's retail network in
Cambodia is its biggest outside of ANZ's home market of Australia.
Underlining Cambodia's growth prospects, ANZ Royal says its key
metrics for 2008 are expected to be 8 times higher than its
original 2005 3-year estimates.
Vattanac Bank
Vattanac Bank plans to launch its first card programme in late 2008
– the bank's application for Visa membership has been approved, and
various card products including debit and credit cards will be on
offer. The bank made ATM commission income and fees of $13,863 in
2007, compared to $2,315 in 2006.
Mekong Bank
The most high-profile credit card launch in Cambodia came in
February 2007, when Mekong Bank partnered with American Express to
launch a gold credit card, denominated in US dollars, becoming the
only major Cambodian bank to offer cards under American Express,
Visa, MasterCard and JCB brands. In 2007, Mekong pushed the
envelope further with the introduction of the American Express
'Green' credit card, aimed at the growing market of young
middle-class professionals.
Mekong's stated strategy is to take a leading role in the
development of electronic payments in Cambodia, with its near-term
focus resting primarily on credit cards by way of continued
technology investment and through offering processing services to
financial institutions and corporations in Cambodia.
In 2007, Mekong earned interest income of $11,507 from its credit
cards, compared to $2,942 in 2006. Fee commissions from credit card
transactions rose to $1.04 million in 2007, compared to $698,692 in
2006.
Union Commercial Bank
UCB now offers a Visa platinum and gold credit card along with its
own branded cash card. In 2007 the bank added MasterCard to its
card services in addition to Visa. UCB extended credit card loans
and advances worth $1.36 million in 2007, compared to $938,524 in
the year before, while credit card interest income amounted to
$69,682 in 2007, compared to $47,299 in the year before.