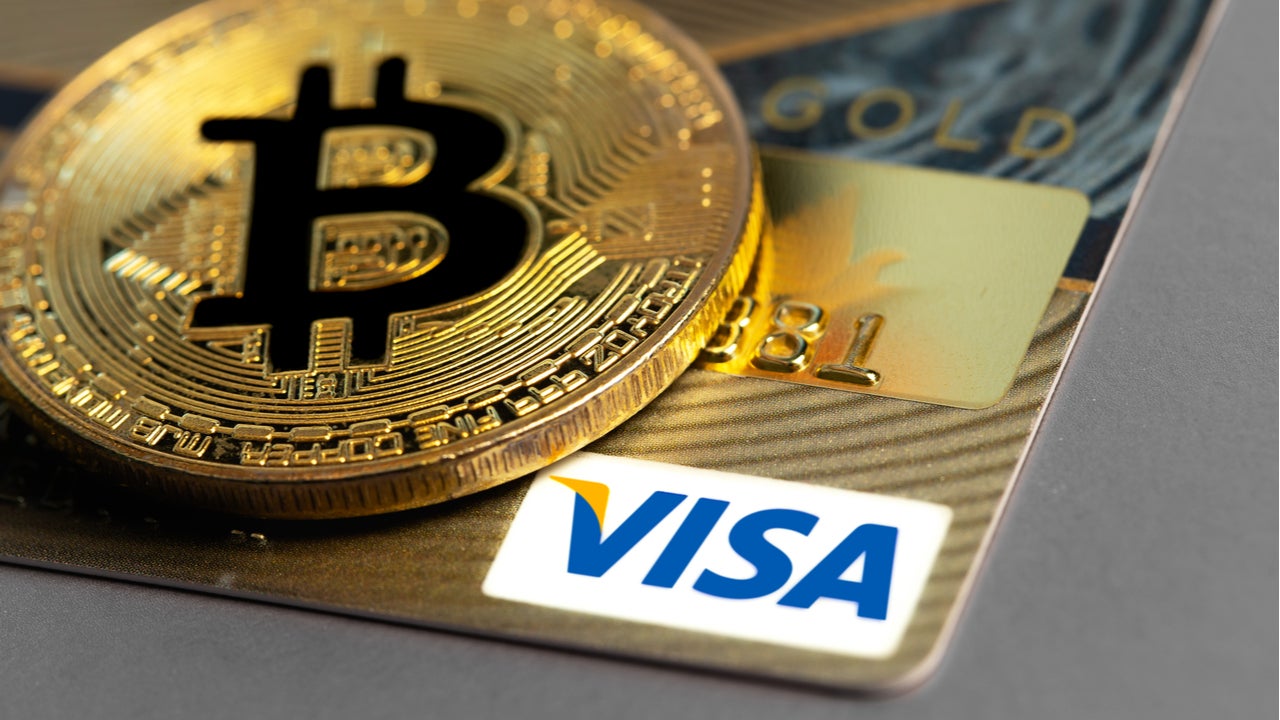 GlobalData research has found the top companies trending based on their performance and engagement online.
Using research from GlobalData's Influencer platform, Electronic Payments International has named five of the top companies trending on payments tech in Q1 2020.
Biggest companies trending on payments tech: The top five
1. Coinbase – 513 mentions
Coinbase is a cryptocurrency exchange platform that was founded in 2012 and is listed on Nasdaq through a direct stock listing. The platform facilitates portfolio creation apart from offering crypto solutions for institutions and asset custody. Some of the major currencies that can be traded on Coinbase include Bitcoin, Ethereum, Bitcoin Cash, and Litecoin..
The company operates remotely, without a headquarters. Coinbase's valuation ahead of its initial public offering (IPO), expansion of services in the US, and university endowment funds investing in crypto were some of the discussions where Coinbase trended on Twitter in the first quarter of 2021.
Simon Chandramani, director of sales payment processing at Paysafe, a specialised payments platform, shared a tweet about the company expanding its cryptocurrency offering to the US via its Skrill digital wallet. Paysafe will offer the services through a partnership with Coinbase across 37 states of the country. The users will have the option to buy and sell from a wide variety of cryptocurrencies. The Skrill platform is already available in 30 countries.
Paysafe's Skrill expands crypto offering to US with Coinbase https://t.co/LjJ54oISAc

— Simon Chandramani (@simonNexiGroup) March 29, 2021
2. Mastercard – 192 mentions
Mastercard is a global financial services company offering services to consumers, financial institutions, merchants, governments, and businesses. The company offers its payment solutions through the Mastercard, Maestro and Cirrus brands. Consumer payments solutions offered by the company include credit cards, debit cards, prepaid cards and gift cards, while business solutions include remote commerce services and co-branded cards.
Mastercard is headquartered in New York, US. Credit card partnerships with leading banks, launch of digital currencies, real-time payments solutions, and application of contact less payment solutions were some of the discussions that took place around Mastercard in Q1 2021 on Twitter.
Christopher Danvers, an influencer and expert of banking as a service, shared a tweet on Mastercard's enhanced contactless payments using the quantum-resistant technologies. The company's Enhanced Contactless (Ecos) specifications provide improved security and convenience of contactless payments. Ecos processes the transactions within half a second using quantum-resistant technology to deliver advanced algorithms and cryptographic key strengths. The technology also offers greater security when account information is shared between the card or digital wallet and the checkout terminal.
Mastercard enhances contactless payments by applying quantum tech https://t.co/wYHJVAu2sg

— Christopher Danvers (@KingofPayments) January 29, 2021
3. Amazon.com – 149 mentions
Amazon is an ecommerce company that also provides cloud computing and digital streaming services. The company provides ecommerce services through its website Amazon.com and cloud computing services through Amazon Web Services (AWS). It also provides delivery and logistics services apart from entertainment services through Prime Video, Amazon Music and Twitch. The company is also involved in providing advertising and supply chain services.
Amazon.com is headquartered in Seattle, Washington, US. Surge in use of debit cards on Amazon's platform, new payment methods in collaboration with ToneTag and launch of digital currency project for emerging markets were some of the discussions that took place around the company in the first quarter of 2021 on Twitter.
Patricia 'Patti' Hewitt, owner of PG (Paymentgal) Research & Advisory Services, a market research and consulting firm, shared a tweet on Amazon's plans to launch a digital currency project. The project is being called Digital and Emerging Payments and will enable conversion of cash into digital currency, which can be used by consumers to avail services such as online shopping and Prime Video.
Amazon Launching Digital Currency Project for Emerging Markets #payments #fintech #cashless https://t.co/0vJLIsXDR0

— Patti Hewitt (@PaymentGal) February 11, 2021
4. The Goldman Sachs Group – 85 mentions
The Goldman Sachs Group is a global investment banking and financial services company. The company broadly operates in four areas: investment banking, institutional client services, investing and lending, and investment management. Investment banking includes financial advisory and underwriting, while institutional client services involves markets and client transactions. The investing and lending division offers long-term credit and investment services and the investment management division offers investment and wealth advisory services.
The Goldman Sachs Group is headquartered in New York, US. The bank's plans to acquire credit card business of JetBlue and its entry into the crypto market were some of the discussions that took place around the company on Twitter in Q1 2021.
Spiros Margaris, a venture capitalist, shared a tweet about Goldman Sachs' plans to offer crypto custody services. The bank has issued a request for information (RFI) to explore digital asset custody as part of its digital asset strategy. Goldman Sachs is the latest to explore crypto currencies apart from JPMorgan and Citi. Goldman Sachs may offer services similar to prime brokerage involving crypto currencies as part of this new strategy.
Goldman Sachs to Enter #Crypto Market 'Soon'

With #Custody Play: Source https://t.co/6fZi8Tal74 #fintech #blockchain #GoldmanSachs @IanAllison123 @CoinDesk pic.twitter.com/tUUwe94zi2

— Spiros Margaris (@SpirosMargaris) January 16, 2021
5. Blockstream – 78 mentions
Blockstream is a blockchain company offering products and services related to the storage and transfer of bitcoin. The company provides trading platforms, including wallets and hardware, for trading and facilitation of blockchain. The company also works into the research and development of the bitcoin ecosystem and protocol. Some of its products include Blockstream Satellite, Liquid Network, Blockstream Finance, Blockstream AMP, Aqua, Blockstream Jade, Blockstream Green, and Blockstream Mining.
Blockstream is headquartered in Victoria, British Columbia, Canada. The company's satellite services in areas where internet is not accessible and building of new exchanges and mining systems were some of the discussions that took place on Twitter regarding the company in the Q1 of 2021.
Adam Back, a cryptographer, shared a tweet on Aker ASA, an industrial holding company based in Norway, building a new dedicated unit for investment in blockchain technology and bitcoin in Norway. Seetee, Aker's subsidiary, will collaborate with Blockstream on bitcoin mining while aiming to merge blockchain technology in to Aker's industrial operations.
https://t.co/bbxL2EJA62 "Seetee would collaborate with Canada's @Blockstream, focusing initially on bitcoin mining while also seeking to fuse blockchain technology with Aker's industrial operations" new subsidiary @seetee_io bought 1170 BTC, keeps 100% balance sheet in #bitcoin

— Adam Back (@adam3us) March 8, 2021