Companies seem to be falling
over themselves to bring mobile money services to Haiti after its
economic infrastructure suffered a huge blow following the
devastating earthquake in January. Louise Naughton looks at how
important it is to the Haitian population and any obstacles that
threaten its success.
The devastating
earthquake that ripped through Haiti's capital of Port-au-Prince on
12 January, killing thousands of people, left the country in
economic devastation.
Companies are now becoming involved
in developing mobile money services for the country, claiming
it to be a necessary tool to bring Haiti financial inclusion.
The cynical minded among us however, will realise that incentive
funds provided by the Bill and Melinda Gates Foundation, and US
Agency for International Development (USAID), serve to make the
project that bit more interesting for organisations looking to get
on board.
The first mobile money platform to
be unveiled in Haiti was t-cash, the result of a partnership
between Haitian telecom operator Voila, the country's largest
financial services provider Unibank and international relief agency
Mercy Corps.
How well do you
really

know your competitors?

Access the most comprehensive Company Profiles on the market, powered by GlobalData. Save hours of research. Gain competitive edge.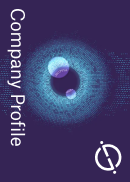 Company Profile – free sample
Thank you!
Your download email will arrive shortly
Not ready to buy yet? Download a free sample
We are confident about the unique quality of our Company Profiles. However, we want you to make the most beneficial decision for your business, so we offer a free sample that you can download by submitting the below form
By GlobalData
Cash for work
Pierre Liautaud, vice-president of
product development at Voila, said the platform has been in
development for the past 18 months and was on the verge of its
internal pilot phase when the earthquake hit. While Voila were able
to get its network back up and running within a week of the
disaster, it became apparent that Unibank had sustained serious
damage to its IT infrastructure and lost 30% of its branches.
"The focus of t-cash changed after
the earthquake," said Liautaud. "We realised an immediate need to
facilitate the outpouring of help from NGOs. All the NGOs were
running Cash for Work programmes and the logistics of physically
distributing 20,000 envelopes of cash to the Haitian people was a
little heavy for them to handle."
This led to a partnership with
Mercy Corps. A pilot scheme of t-cash followed, which spanned seven
months between February and August this year.
Lisa Hoashi, Haiti's public
information officer for Mercy Corp, told CI its Cash for
Work scheme centred on paying those affected by the earthquake to
carry out temporary jobs, which in turn contributes to the
rebuilding of the country and jump starts its economy as a result
of their spending.
The pilot was made up of gradual
stages and evolved slowly. People were initially paid on a token
basis and received an SMS message advising them to visit an agent
to cash out their wages. Development of the product ensued and
people were then able to hold a mobile wallet, allowing them to
hold funds on their handsets. The last stage was to add merchants
to the network so Haitians could use mobile money to pay for goods
and services.
"Eight-five percent of
Haitians have access to a mobile phone but hardly any of them have
access to a bank account or any kind of financial services," said
Hoashi.
"The mobile wallet will act as the
first step in what will be a wider range of financial services for
the people of Haiti. Bank accounts lead to people having more
income and increased security as they begin to improve their lives
over the long term."
Mercy Corps is currently looking to
extend the t-cash platform to include a food aid programme in the
rural areas of Central Plateau and the Lower Artibonite Valley.
Voila is also looking to extend the
mobile platform to introduce a broader range of mobile financial
services. This will allow Haitians to load, offload and transfer
funds, perform payroll services for NGOs, and pay for goods and
services. For this to become a reality, however, Haiti's Central
Bank's approval is required, a process that is not appearing to be
quite as straightforward as first envisaged.
Tensions
rising
Last month the Central Bank
released guidelines that included regulatory conditions that must
be upheld if t-cash is to be rolled out in Haiti. While Liautaud
said Voila is "fairly confident" it will receive authorisation to
go ahead and roll the platform out country-wide this month,
tensions have arisen between the two parties.
Voila has fought back on a number
of the guidelines imposed by the Central Bank; an example is the
demand for issuance of physical receipts.
Liautaud claims physical receipts
for e-payments would destroy a country like Haiti as it would mean
investment in GPRS, 3G or POS terminals out in rural areas which is
very expensive.
The Central Bank has also demanded
interconnectivity between mobile money platforms – a process
Liautaud believes the country is simply not ready for.
"We took the position that we can
commit to doing this but it cannot be a prerequisite to launch,
because we are then at the mercy of a lot of different things
before people can receive a much needed service," he said.
Stéphane Bruno is a senior
technology advisor of the USAID funded project HiFive (Haiti
Integrated Finance for Value Chains and Enterprises), which
partners the Bill and Melinda Gates Foundation on the mobile money
incentive scheme in Haiti. Brumo said he was aware of issues that
have arisen with the Central Bank.
He claims the mobile money projects
took the Central Bank by surprise and its Governor was initially
opposed to the idea of having a mobile wallet that was not linked
to a bank account.
"With the Central Bank it is never
an easy process but it is one we respect and one we give a lot of
focus to," said Liautaud.
"We are working very diligently and
closely with the Central Bank to allow mobile money services to
take up very rapidly in the Haitian market and offer security to
the consumers that are using it."
Mobile P2P
Three years ago, information
security and identity management company WISeKey announced its
commitment at a Clinton Global Initiative (CGI) conference to
create a mobile payment infrastructure that would allow
disadvantaged people to send money person-to-person (P2P) without
the need to belong to a financial institution.
WISeKey's CEO Carlos Moreira told
CI he plans to bring its WISePay mobile payments platform
to Haiti.
Moreira said WISeKey will be
teaming up with Haitian telecom operator Digicel, and a number of
other players that the CGI will bring into the project. As Moreira
hasn't formally announced his intention to bring the platform to
Haiti, he wasn't able to name the organisations involved. Moreira
said details will be finalised and revealed during a Reconstruction
Committee meeting in Haiti this month.
Once this has been done, Moreira
anticipates it will be little more than a month before the mobile
money services will be rolled out country-wide.
WISeKey plans to provide people in
Haiti with a digital ID, allowing them to send e-money from one ID
to another using their mobile phones.
The WISePay mobile money platform
has already been rolled out in countries such as Spain, Morocco and
India, but this is the first time it will be deployed in a
post-disaster environment.
"The difference with deploying this
platform in Haiti rather than other countries is that you have to
start from scratch and there is nothing to hang on," said
Moreira.
"In other countries, problems may
centre around improving existing infrastructure that may be
obsolete or expensive but it is still easier to deploy than in a
strange situation like Haiti. However, there is a huge opportunity
to create a blueprint on how you cope with post-disaster activities
in a very rapid and effective way, which may save lives."
The WISePay mobile platform aims to
encourage people to send donations without an intermediary and
without compromising security – funds Moreira is not convinced is
currently reaching the Haitian people.
"The focus of the commitment with
the CGI is that during the next year 500,000 to 1m people in Haiti
will have received in excess of $100m through their WISePay mobile
application," he said.
WISeKey acknowledges that while it
may run into regulatory constraints from the Central Bank when it
formally announces its intention to launch in Haiti, it also claims
to be one layer lower than most mobile payment platforms.
Moreira said this prevents the
Central Bank from creating too much of an obstacle for WISePay, as
stopping mobile P2P transfers would be "disruptive".
Mobile money
initiative
Voila became the first telecom
operator to submit its 'Letter of Intent to Compete' for the Haiti
mobile money initiative at the end of September.
The $10m incentive scheme, launched
in June, promises $2.5m to the first company to launch a mobile
money service that meets certain criteria by 10 December. The
second operator to launch and achieve the same criteria within 12
months will receive $1.5m. Depending on the outcome of further
talks with the Central Bank, Bruno said the 10 December deadline
may be pushed back to allow companies more time to comply.
In order for a company to become
eligible for the funding it must:
Receive authorisation from
the Central Bank;
Publicly launch the mobile
money service;
Generate at least 100 new
agent locations; and
At least 100 transactions in
each agent location must take place.
Most people involved with mobile
money services in Haiti agreed the incentive scheme positively
encouraged the progress of electronic payments in the country, but
Liautaud is concerned that by actively promoting a race for
investments, the industry has to be mindful of those companies
looking to cut corners.
"We have seen a bunch of
individuals turning up in Haiti wanting to get involved with mobile
money who lack experience but want to find out how much of the $10m
they can get," he said.
The feedback from the t-cash mobile
money service has proved popular. While no statistical evidence was
gathered, both Voila and Mercy Corps claim people in Haiti have
fully embraced their mobile wallets and are showing an interest in
further financial services. They are no longer just looking to cash
out the funds stored on their mobiles; they are using the money to
pay for goods and services and transfer to their families around
the country.
Mobile money in Haiti will set an
economic foundation that is inclusive and accessible for the
majority of the population. It has eased aid during a traumatic
period in Haiti's history, and people's readiness for the
technology has surprised both telecom operators and NGOs alike.
The roll out of mobile money, however, is not as clear cut. As
the concept of the mobile wallet is so new to Haiti, the Central
Bank is demanding control. The expected public launch of t-cash
this month may be optimistic as tensions over regulation seem a
long way from becoming resolved. When harmony finally breaks out
between the two parties, mobile money services in Haiti look set to
flourish.