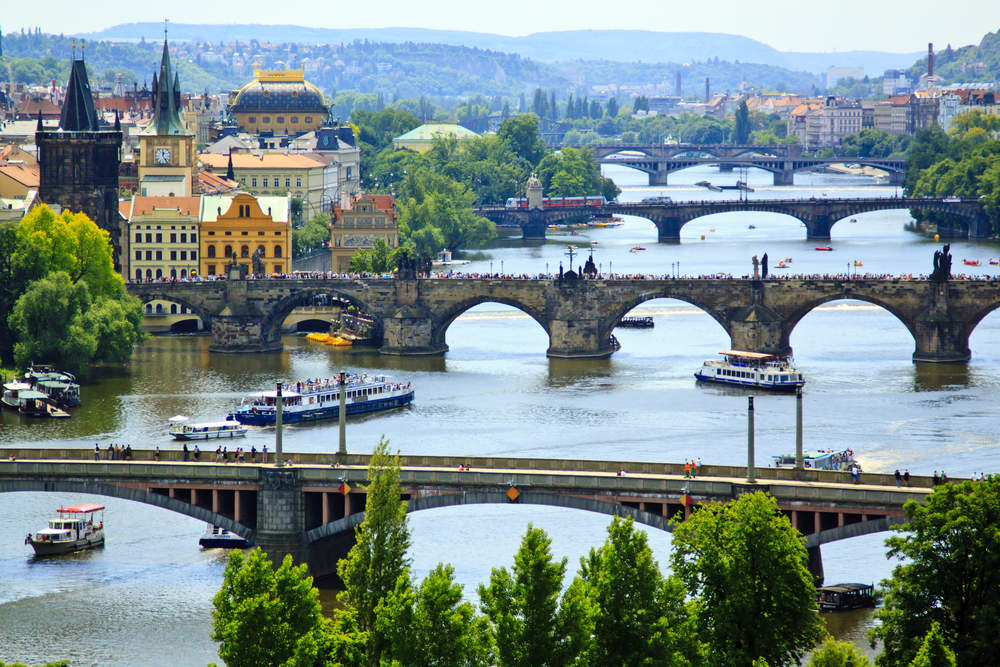 There is optimism for the future of the prepaid industry in Eastern European emerging economies. This is the feeling emerged during the 2012 Prepaid Summit Europe held at the beginning of October in Prague.
VRL Financial News Group Editor for Cards & Payments James Ratcliff said: "The Czech Republic is not a big prepaid market by any measure, but the opportunity is very large, particularly with the high cost of retail banking services in the country."
"The opportunity is very clear and the conference demonstrated that the appetite for prepaid is growing in the region, as markets like Poland and Romania are increasingly embracing innovative technologies," he added.
For this reason, Ratcliff forecasted it is likely that the development of prepaid in the Czech Republic will grow in line with the increasing need for m-payments solutions.
This is consistent with the global trend highlighted during the conference, with speakers stressing prepaid should not be considered a card platform per se, but a flexible platform for innovation, driven by technology convergence as main objective.
"Prepaid is the driver and not technology," said Matthew Lanford, MasterCard's Head of Prepaid for Europe.
"This means that prepaid is introducing new technologies into the market, and not vice versa. Whether it is NFC or mobile, consumers look at that and feel that at the moment they are not necessarily comfortable in attaching their credit or debit card to their mobile phone, but they are willing to attach their prepaid card. By that nature, prepaid is becoming that platform for those new innovative," he said.
Regulatory challenges
Regulation and the need to raise awareness have been flagged as the main challenges the industry has to face globally.
"Regulation itself is a facilitator," said Robert Courtneidge, chairman of Prepaid International Forum.
"There's no doubt that nationalistic and superficial regulation can be damaging, but good regulation by good regulators is what we need to advance: we need to work with the regulators and make them understand the business" he added.
The low top-up limit for contactless payments was flagged as one of the obstacles to the widespread diffusion of prepaid through innovative technology.
Opportunities can come from a correct understanding of different cultural and regulatory environment, as the successful case-studies of Belgian Post Office (bpost) prepaid card and Polish Bank Zachodni school card showed.
"Customers' need will be the main driver of the industry," bpost's Marketing & Customer Service Director Jan Smets said.
Citibank's Morgan Salmon showed corporate prepaid programmes is another area of untapped opportunity, as companies look for more effective cash management employee-disbursement solutions.
"The event in Prague reflected the variety of opportunities for prepaid both locally and in Europe as a whole," Salmon stressed.
"It is amazing to see the convergence of technologies and real use cases and case studies implementing very advanced technologies and solutions. This event showed that the prepaid industry is constantly innovating and evolving as more customers demand efficiency, control and easy access to their funds," he said.
Opportunity knocks
All these elements come together to present opportunities in the Eastern Europe market.
MasterCard explained the prepaid industry is estimated to be worth globally some USD822 billion by 2017, with a 22% year on year growth. In Europe alone, USD149 billion by 2017, representing 27% growth year on year.
"When I look at Central and Eastern Europe, it is still in its early stage of prepaid evolution and development," said Lanford.
"Here we are still seeing really large double digit growth anywhere from 27 to 30-40-50%," he added.
The main reason for this impressive growth is that these markets have a large financially under-served population: in Turkey, 80% of the population is unbanked, a similar rate found in countries such as Romania, Poland, the Czech Republic and Croatia.
"A large unbanked population helps increase the prepaid industry's strength, because it solves the problem of financial excluded citizens," Lanford added.
"This conference is about educating the market place, educating banks, educating the eco-system, and understand where the opportunity for prepaid exists, and helping them to realise this opportunity," he concluded.
Starting from scratch
The Communist legacy is certainly a factor to consider when looking at the potential for electronic payments in the country, says Visa Country Manager for Czech Republic Miloslav Kozler. "We have started from scratch. 20 years ago we had only cash and basic savings books. We never had paper cheques, for example, so we jumped directly from saving books to plastic cards.
"Another characteristic is that all Visa cards are EMV and 95% of all cards issued here are debit cards. The impact of Czech Republic's recent history is also evident in the ratio between cash and merchants' volume, with 25 merchants and 75 ATMs. In Western Europe it's the other way round," Kozler said.
Poland is one Eastern European market that has seen extraordinary success and growth in prepaid.
Bank Zachodni's Business Development Manager Michal Kuczmierowski highlighted some of the elements that contribute to that success.
"There are new possibilities for the business," he said. "People have to understand prepaid as a product, with many functionalities and much more secure than credit and debit cards."
Francesco Burelli, partner at the Value Partners consultancy said that when global banks entered Eastern European markets, prepaid was often the first step prior to opening a bank account, and educating customers in the use of plastic while minimising the associated risk.
"Over the last 10 years the market has then evolved with debit cards and now prepaid offers opportunities not dissimilar those of Western markets. Needless to say that each country has followed its own path and has its own degree of unexploited prepaid potential but generally the potential proposition are the same with high potential for general purpose and corporate in particular," he said.