ONLINE PAYMENTS
ECAS and PayPal to provide
online payments to Singapore merchants
The E-Commerce Association of
Singapore (ECAS) is providing its members with online payment
options after signing up as a channel partner of online payment
provider PayPal.
The development means local online
merchants, such as ECAS silver members, can add PayPal as a payment
option to their shopping carts or online payment modules and enjoy
any special promotions which PayPal and ECAS may launch for ECAS
members.
Tony Gu Tao, director of ECAS,
said: "E-Commerce Association of Singapore has hundreds of members
in Singapore who are doing e-commerce business, and the number of
members is increasing fast. Being PayPal's channel partner, we are
able to give our members extra benefit.
"We are happy to work with PayPal
to help improve the e-commerce capability of Singapore
companies."
How well do you
really

know your competitors?

Access the most comprehensive Company Profiles on the market, powered by GlobalData. Save hours of research. Gain competitive edge.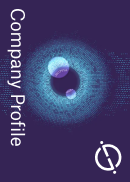 Company Profile – free sample
Thank you!
Your download email will arrive shortly
Not ready to buy yet? Download a free sample
We are confident about the unique quality of our Company Profiles. However, we want you to make the most beneficial decision for your business, so we offer a free sample that you can download by submitting the below form
By GlobalData
Gene Wong, head of PayPal Asia
merchant services, added: "With e-commerce growing quickly in Asia,
PayPal is committed to supporting the phenomenal rise of online
payments in Singapore, as well as around the globe.
"We are excited to work with ECAS
to help Singapore merchants reach out to PayPal's extensive base of
users and offer more value to their existing ones."
MOBILE PAYMENTS
M-payment solution for Apriva
in US
ISTS Worldwide, a US IT consulting
and services organisation, has teamed up with wireless transactions
provider Apriva to provide a cross-platform mobile payment
solution.
ISTS has partnered with Apriva to
offer technology development services, providing end-to-end
software integration capabilities.
Viren Rana, CEO of ISTS Worldwide
said: "We are very excited to partner and deliver innovative
solutions on the Apriva platforms.
"Mobile is quickly becoming a key
area of focus for our customers and aligns perfectly with our
philosophy of being able to build pervasive payments solutions for
handling transactions from anywhere to anywhere, through any
medium."
ISTS and Apriva also plan to work
together to bring innovation to the world of consumer payments.
They plan to provide value-added technology solutions in varied
acquiring and processing environments for Apriva's customers.
Bill Clark, executive
vice-president and general manager of North America for Apriva
point of sale, said: "One of the biggest challenges facing
merchants is the need to provide flexible payment options that
allow consumers to pay for goods and services in the manner most
convenient for them."
"Apriva's relationship with ISTS
enables our customers to quickly deliver mobile payment processing
applications across multiple platforms, using secure,
cost-effective and compelling solutions that meet these evolving
dynamics."
REMITTANCES
Online money-transfer service
available in Brazil
Western Union's online
money-transfer service is up and running in Brazil for Banco do
Brasil customers.
The partnership between Western
Union and Banco do Brasil started in 1997 but this is the first
time clients have been able to transfer money between countries
online via the Banco do Brasil website.
Admilson Monteiro Garcia, managing
director of Banco do Brasil's international business division,
said: "Our relationship with Western Union offers Banco do Brasil
the ability to complement its range of products and services to
reach new consumer segments and meet the unique needs of the
diverse communities it serves."
"Western Union will help Banco do
Brasil to continue offering innovative financial services to new
and existing consumers and to those who prefer online banking."
Western Union is expanding its
remittance service offerings, and in an effort to strengthen both
its relationship and value proposition with consumers, the company
is looking to tap into cash, account and card-based solutions.
Stewart A Stockdale, president of
the Americas – EVP global cards and global key accounts, said: "Our
relationship with Banco do Brasil to offer online money transfer is
part of Western Union's new focus on identifying and driving the
development of best-in-class services to expand the company's
business to new consumer segments in Brazil."
ONLINE PAYMENTS
Alibaba Group to invest in
online payments
E-commerce business Alibaba is to
invest RMB5bn ($732m) in Alipay, China's largest online payment
network.
The investment, which will be
spread over five years, is designed to upgrade the payment
solutions for e-commerce in China and around the world.
Lucy Peng, CEO of Alipay and CPO of
Alibaba Group, said: "Online payment will continue to play an
ever-growing and significant role in the development of e-commerce
as well as the stimulation of consumer demand."
"Consumers expect a safe,
convenient and affordable globalised payment platform. That's what
we have offered since the creation of Alipay, and with this
investment we aim to continue playing a fundamental role in the
ongoing development of e-commerce in China and around the
world."
The money will be used to enhance
infrastructure security; develop products to improve convenience
for customers; grow consumer accounts; build a comprehensive
network of merchants; and retain and attract top-tier talent from
the payments industry.
Peng added: "A truly first-rate
payment infrastructure must be one that offers unquestionable
security and an excellent user experience. It must be universally
accepted by consumers and merchants. Only a platform with these
qualities will be able to meet the growing demands of the hundreds
of ms of consumers embracing retail e-commerce."
Alipay will also commit additional
resources into online safety and security, risk and data
management, as well as innovate in new technology areas such as
mobile payments.
FRAUD AND
SECURITY
EAST reports on ATM fraud
losses
Annual losses in Europe due to card
skimming have fallen for the first time since the European ATM
Security Team (EAST) began reporting in 2004.
The losses are down from €484m
($646m) in 2008 to €310m in 2009. International losses from card
skimming attacks also fell by 43%, down from €393m to €226m.
These figures indicate that the
chip and PIN (EMV) rollout across ATMs in Europe, now 94% complete,
is helping to reduce skimming losses. Fraud counter-measures, fraud
monitoring capabilities and fraud detection also continue to
improve.
EAST also reported a 36% drop in
overall European ATM-related fraud losses in 2009, with total
losses currently standing at €312m. However, despite this drop in
losses, overall international ATM related fraud attacks rose 8% in
2009, with a total of 13,269 incidents reported.
EAST director and co-ordinator
Lachlan Gunn said: "EAST reports on global figures for Europe as a
whole, and the situation in individual countries can be very
different to the overall European picture.
"For example, 11 of the 23
reporting countries reported increases in skimming activity, and in
some cases a significant increase in skimming-related losses, while
others reported big falls."
Physical attacks on European ATMs
have fallen by 2%, with 2,468 incidents reported, yet overall
international losses rose 7% to €28 m.
RESEARCH
Javelin research warns banks
about fall-out from ATM fraud
A quarter of ATM fraud victims left
their financial institutions in 2009, according to research by
Javelin Strategy & Research.
The findings were a "cautionary
tale" to US financial institutions, according Javelin analyst
Robert Varnosi. ATM fraud made up 10% of all fraud in the US, with
ever more sophisticated criminals finding new ways to access or
steal consumer data.
Financial institutions need to
educate users and put in place comprehensive, layered physical and
software security to mitigate risks, according to Mary Monahan,
managing partner and research director at Javelin Strategy &
Research.
She added: "Despite the efforts by
financial institutions to protect consumers, the number of records
breached rose 16% in 2009."
"Fraudsters have become more
organised globally, more sophisticated technologically and may
increase their attacks on ATMs in the US as neighbouring countries
such as Canada and Mexico move to implement EMV chip-cards, which
protect against skimming."
The report is based on data
collected from 4,874 consumers from a telephone survey.
PROCESSING
AFS selects First
Data
Bahrain-based Arab Financial
Services (AFS) has teamed up with First Data in a processing deal
which will help support its regional client base.
Under the new agreement, AFS
clients will use First Data's strategic issuing and consumer
finance solution, FirstVision.
FirstVision incorporates an
enhanced version of VisionPLUS, as well as a full range of
associated operational and value-added services. AFS provides an
electronic payments platform and consumer finance outsourcing
services in the Middle East.
"AFS continually aims to provide
its clients with industry-leading customer service and access to
innovative and integrated solutions with the objective of helping
them grow their business," said Shankar Sharma, chief executive
officer of AFS.
"First Data has the scale,
resources, experience and processing focus to provide our clients
with a continued high level of service during the transition as
well as provide for their future growth. We are confident that this
agreement is in the best interest of our clients."
Brian Quarrie, managing director of
First Data Middle East, said: "We are delighted to reach this
agreement to deliver processing services in support of AFS'
clients, some of which are already using other services from First
Data.
"We look forward to ensuring
continuity of service at the highest levels and to extending and
deepening our relationships with these organisations over
time."
CARD ASSOCIATIONS
Voice Commerce first in UK to
be awarded Visa membership
Voice Commerce has become the first
UK Payments Institution to be accepted as a principal member of
Visa Europe.
The membership, which was approved
in February this year, enables Voice Commerce to provide its own
payment services to businesses, including acquiring payment
transactions.
Nick Ogden, CEO of the Voice
Commerce Group, said: "We are thrilled that our application to
become a principal member of Visa Europe has been successful.
"As a payment institution, Voice
Commerce is regulated in exactly the same way as banks in relation
to capital adequacy and regulatory responsibilities for payment
services. Being granted Visa membership means we can further
compete on an equal footing across Europe with our banking
peers.
"Our next move will be to grow the
business and bring fresh creativity to the industry using
innovative payment services, including voice biometrics to
authorise payments."
Following the launch of the Payment
Services Directive (PSD) in November 2009, Visa Europe confirmed
that Payment Service Providers such as Voice Commerce would be
eligible to apply to become members of Visa Europe.
Part of the global Visa network,
Visa Europe is an association made up of 4,147 European banks and
financial institutions.
Processing
Standard Bank rolls out new
SWIFT system
South Africa's Standard Bank has
launched Logica's All Payments Solution (LAPS) for its SWIFT-based
payments.
LAPS provides a central payments
processing and risk management system for the bank, which has
deployed the solution at its headquarters in Johannesburg. LAPS has
enabled Standard Bank to start consolidating operations, reduce
payments risk, and meet increased regulatory requirements.
Richard Davies, director of global
payments at Logica, said: "This has been a rewarding and insightful
project. The close collaboration and commitment between both
companies means we've learnt a great deal from each other. We look
forward to continuing our work together and helping SBSA gain
further competitive advantage from this centralised approach."
Martin Lima, who project-managed
the LAPS implementation, added: "SBSA and Logica worked together as
one joined-up team to deploy LAPS and, as a result, the project was
delivered on time and on budget. We're pleased that SBSA is already
realising the benefits of our flexible payments services hub, with
more expected to come to fruition over the coming months and
years."
MOBILE PAYMENTS
Sicap targets the unbanked in
Africa
African mobile solutions provider
Sicap has announced the launch of a range of mobile money services
targeted at the unbanked and available on specially designed
ATMs.
One of the services is the Sicap
cash-in to cash-out ATM solution. This will enable mobile phone
users to transfer airtime or send cash transfers to any other
mobile user. The cash transactions are accounted for on the
customer's mobile account, so no bank account or card is
required.
"Response to the pre-launch
roadshow from the Sicap Africa office in Johannesburg was
enthusiastic," said Sicap Africa managing director Yann Pognant.
"Sicap is well positioned to deploy solutions tailored to African
demographics and market needs."
Adapted to meet operator needs, the
ATMs can be deployed as a simple prepaid credit channel to the 95 %
of African mobile users who use prepaid subscriptions and top up on
a daily basis.
Alternatively, they can be deployed
for money remittance services with cash withdrawals enabled, or
connected to CRM platforms for automated customer care, or set up
as a means for the unbanked to settle their utility bills.
Sicap develops and implements solutions comprising convergent
charging and rating, mobile payment, network services and
messaging. These solutions are used by more than 90 operators,
serving more than 550m end-users worldwide.