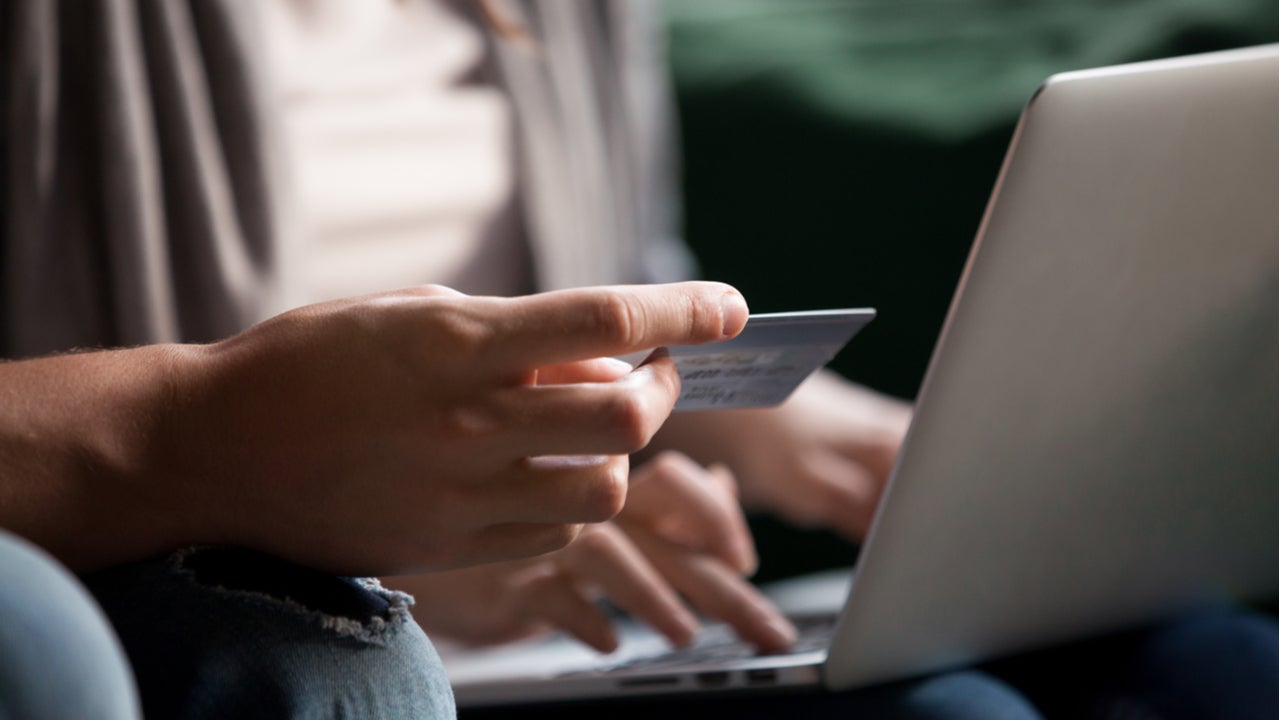 GlobalData research has found the companies that trended the most in Twitter discussions related to payments tech based on their performance and engagement online.
Using research from GlobalData's Influencer platform, Electronic Payments International has named five of the top companies trending in payments tech in Q3 2021.
Trending companies in discussions on payments tech: The top five
 1. Coinbase – 307 mentions
Coinbase-backed Worldcoin unlikely to be successful, Bank of America and Coinbase Ventures investing in blockchain platform Paxos' funding round, and the US Securities and Exchange Commission (SEC) warning against the launch of the company's new product Lend were some of the discussions that made Coinbase popular in Q3 2021.
Kyle Torpey, a freelance bitcoin journalist, shared an article that explained why crypto start-up Worldcoin is unlikely to be successful or compete with Bitcoin (BTC). Worldcoin is backed by Sam Altman, the former head of business incubator Y Combinator, venture capital firm Andreessen Horowitz, LinkedIn founder Reid Hoffman, and Coinbase's venture capital arm. Worldcoin aims to develop a new cryptocurrency and make it available for purchase.
The start-up plans to use an iris-scan to authenticate that each person is unique and combat fraud during the distribution of the coins. The article highlighted that people who do not understand cryptocurrencies may not care for the digital asset even if it is offered for free and may even swap it for BTC.
Coinbase Global is a cryptocurrency exchange platform that operates remotely without a headquarters. The platform enables users to purchase, invest, earn and use cryptocurrencies. It has approximately 68 million users across 100 countries.
A wrote a piece on how the cryptocurrency being developed by the Coinbase and Andreesseen Horowitz-backed 'Worldcoin' is not a new idea and is unlikely to succeed. https://t.co/khYGBZnrLA

— Kyle Torpey (@kyletorpey) July 2, 2021
2. MasterCard – 147 mentions
The launch of PayFrom Bank by Mastercard and Lloyds Bank, Mastercard partnering with payments company Circle to facilitate crypto-to-fiat conversions, and Mastercard simplifying card payments for crypto firms were some of the discussions that caused Mastercard to trend on Twitter in the third quarter.
Tolga Tavlas, senior expert in business operational excellence at financial service provider UniCredit, shared an article on the launch of the payment service PayFrom Bank by Lloyds Bank in collaboration with Mastercard. The service will provide direct payments to merchants from customers' bank accounts. It is powered by Mastercard's open banking merchant payment solution that helps customers avoid entering payment details or passwords. The technology works with most retail bank accounts and directly deducts funds from a customer's bank account. The service also provides merchant account-to-account payment solution that covers approximately 95% of the UK bank accounts.
Mastercard is a payments and technology company headquartered in Purchase, New York, US. The company provides payment services using secure data and networks to consumers, merchants, businesses and governments located across 210 countries and territories.
Mastercard Teams With Lloyds Bank For Open Banking API – https://t.co/so093EXvnj https://t.co/burtOUM0xW #openbanking #apitalism #psd2

— Tolga TAVLAS (@ttavlas) July 27, 2021
3. Binance Holdings Ltd – 136 mentions
UK-based bank Barclays blocking payments to Binance, the company's plans to stop crypto margin trading for sterling, euro and Australian dollar, and the company seeking to hire a former government official in the UK to overcome recent scrutiny were some of the popular discussions around Binance in Q3.
Faisal Khan, a banking and payments consultant, shared an article on Barclays blocking customers from making payments to Binance using their credit and debit cards. The move follows the UK Financial Conduct Authority's (FCA) announcement that Binance is prohibited from conducting any regulated activities in the UK. Regulators in Japan, Thailand and Canada have also issued similar warnings, the article highlighted.
Headquartered in Mahe, Seychelles, Cayman Islands, Binance Holdings is a cryptocurrency exchange platform. The company was originally founded in China but moved its headquarters out of the country when the Chinese government tightened its control over cryptocurrencies. The company enables users to trade BTC, Ether, and Altcoins.
UK Bank Barclays Blocks Payments to Binancehttps://t.co/SFF706wYC9#Binance #crypto #cryptopayments #payments

— Faisal Khan (@babushka99) July 6, 2021
 4. The Goldman Sachs Group – 87 mentions
A B2B payments solution launched by Fiserv and Goldman Sachs, Apple Pay launching Buy Now, Pay Later (BNPL) offering with Goldman Sachs, and the applications of AI in investment banking were some of the trending discussions on the company in Q3.
Patricia Hewitt, owner of PG (Paymentgal) Research & Advisory Services, a financial consulting firm, shared an article on a collaboration between fintech and payments company Fiserv and Goldman Sachs on a B2B payment offering for domestic and foreign currency payments. Fiserv users will be able to make cross-border payments directly from their existing accounts through Goldman Sachs' payments suite. Goldman Sachs will be responsible for processing foreign exchange and domestic payments for Fiserv customers across 125 currencies. The system will also allow for real-time payment tracking, which will reduce payment-related supplier complaints.
The Goldman Sachs Group is an investment bank and financial services company based in New York City, US. It offers a range of financial services including investment banking, securities, and consumer banking to individuals, companies, and governments.
Fiserv brings Goldman Sachs into its fold to complete the value chain for cross-border B2B #payments https://t.co/INoNGzh5Ms

— Patti Hewitt (@PaymentGal) August 6, 2021
5. Uniswap – 70 mentions
Uniswap's possible collaboration with PayPal, the need for traditional banking to integrate decentralised finance (DeFi) platforms such as Uniswap, and the launch of the third version of Uniswap decentralised exchange were some of the popular discussions around Uniswap in Q3 2021.
Spiros Margaris, venture capitalist and board member at venture capital firm Margaris Ventures, shared an article on Uniswap's possible collaboration with PayPal. Uniswap is planning to establish partnerships in consumer finance through intermediaries such as Fireblocks, Talos, and Paxos, which powers PayPal's crypto service, according to Uniswap's growth lead Ashleigh Schap. The partnerships will allow DeFi protocols to be integrated with existing financial products to provide a wider range of assets, faster settlement, and 24/7 accessibility, the article highlighted.
Uniswap Labs is a development firm behind decentralised crypto exchange Uniswap that enables automated liquidity provision on Ethereum. The platform enables users to exchange different types of tokens on the Ethereum blockchain.
Uniswap Says It's Talking With #PayPal and More

in a Deleted Video From #EthCC https://t.co/LmSWfYgvDV #fintech #Uniswap #ethereum #blockchain @TedDeFi @CoinDesk pic.twitter.com/9xM7d2cqZz

— Spiros Margaris (@SpirosMargaris) July 29, 2021