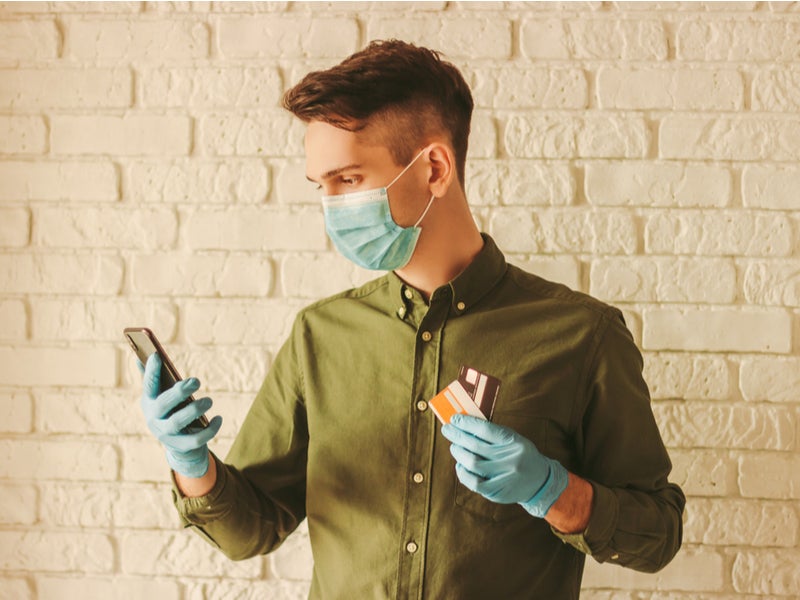 Covid-19 is by far the most important theme to affect payments in 2020. It will put incredible strain on the world economy. The financial robustness and performance of companies will be severely tested. Payments firms – many of which are heavily software-based – are relatively insulated from this disruption. However, the industry is seeing significant changes in economic behaviour on the part of consumers, and the industry must adapt to accelerating change.
Listed below is the Covid-19 impact on the payments sector, as identified by GlobalData.
E-commerce
Arguably the biggest area to profit from the effects of the Covid-19 pandemic is e-commerce. While most companies across all industries are taking a big hit in performance due to the reduction in economic activity, most people still need products, groceries, and deliveries. Companies that operate in this sector have seen an immense surge in demand.
Mobile payments
Mobile payments are also gaining quite a lot from this change in consumer behaviour. The surge in ecommerce demand has boosted mobile-based e-commerce sales, while the reduction in cash use at physical POSs is pushing mobile and contactless forward. Mobile, specifically, is gaining ground due to confirmation for transactions over the limit being done over the device rather than on the PIN pad, thus limiting contact even further when compared to contactless cards.
Cloud
As payments are forced towards more digital solutions, the cloud will be a major factor in an economy that will be dominated by money as computer code rather than cash. Large banks and payments processors are already in different stages of having their transaction compliance and reconciliation on the cloud, and those who are lagging behind in this period will have to adapt fast or risk being left behind in a more technological and remote economy.
Blockchain
Blockchain, on the other hand, has had a different performance during this pandemic. General fears of an impending recession have caused companies to reassess their priorities. Given the early stage of blockchain's maturity in payments, its development for mainstream payments seems to have taken more of a back seat for payment providers.
Internet of Things (IoT)
In somewhat of a similar fashion to Blockchain, application for the Internet of Things (IoT) has also seen a slight decrease in payments companies' investment priorities. It will remain the general backbone of payments as a feature rather than a service, but given how fast and aggressively online payments are growing during this period, the industry needs to focus more on short- to medium-term scalability rather than longer-term innovations.
This is an edited extract from the Payments Sector Scorecard – Thematic Research report produced by GlobalData Thematic Research.