Fraud risks are set to rise dramatically as isolation measures under Covid-19 bring a wave of vulnerable consumers into online financial channels for the first time.
Covid-19 has brought in an e-commerce boom as previously disengaged consumer segments – especially the elderly – are obliged to transact through digital channels. What was originally expected to be a gradual transition to a more digital way of life has suddenly accelerated greatly, and the industry is not ready for the fraud risks that come with that shift. Given how many older people moved to digital in such an abrupt manner, there is a clear opportunity for fraudsters to target these new 'silver surfers.'
This trend of the elderly adopting digital alternatives to their routine will only increase. According to a study by Capgemini Research Institute conducted in 11 countries, including China, the US, India, and the UK, 80% of Indian consumers within the 56–60-years age range will use more digital services in the next six months. A similar trend was seen in China, where 75% of the same age group highlighted an increase in digital use in the near future.
This presents a big opportunity for fraudsters, as older people – especially those not used to transacting online – make for easier targets. According to GlobalData's latest consumer survey data, the elderly experience online card fraud more commonly than younger generations.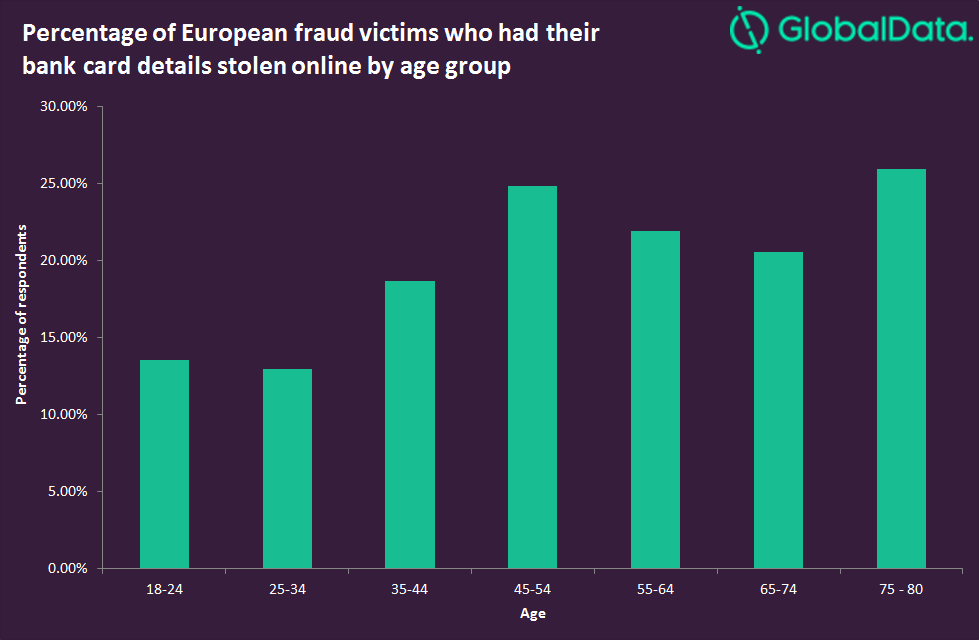 This should be more of a concern for payments companies than it already is; Covid-19 may be disrupting businesses, but ignoring this issue will cost companies in the long run. Currently, payments companies are asking the European Central Bank to delay the implementation of the Strong Customer Authentication standard because of how priorities have changed in the current climate. The roll-out of these measures should be stepped up, not put on hold, given the risk posed by the massive influx of new digital payments users.
It will take time for this new wave of 'silver surfers' to acclimate to e-commerce and online banking and learn to recognise fraud risks. Until then, payments companies and banks should make an extra effort to make security even stronger, or risk losing a lot of money to fraud claims.