After the 'crypto craze' of late 2017 and the space's subsequent bear market, the merits of the technology are steadily being adopted by governments and private entities alike. Countries such as Estonia are experimenting by creating a 'national' cryptocurrency, while large financial services companies like Visa are creating their own blockchains for sensitive data transfers. Decentralised ledgers are being adopted in different ways and at varying pace across different regions, but most signs are pointing to it being streamlined in multiple services within the next decade.
 Asia is arguably one of the most enthusiastic adopters for anything blockchain, with South Korea implementing the technology in public services and a reported 11–14% of Japanese adults owning at least some cryptocurrency.
Recently, SBI Remit revealed it has completed the first fully blockchain-based money transfer between Japan and Vietnam. Even China, which famously has a love-hate relationship with the technology, is ultimately dominating many aspects of the ecosystem, such as mining.
 Legal certainty has received a huge boost recently, as the UK Jurisdiction Taskforce of the Lawtech Delivery Panel stated that cryptoassets are tradable property and smart contracts are enforceable agreements under English law. Meanwhile, the US remains the home for cryptocurrency holders worldwide, even though the country's government remains cautious on blockchain.
According to a study commissioned by Finder, the number of holders has increased by 81% since 2018. The European Union is also making strides in regulating the space, with the European Economic and Social Committee releasing an own-initiative opinion highlighting its potential.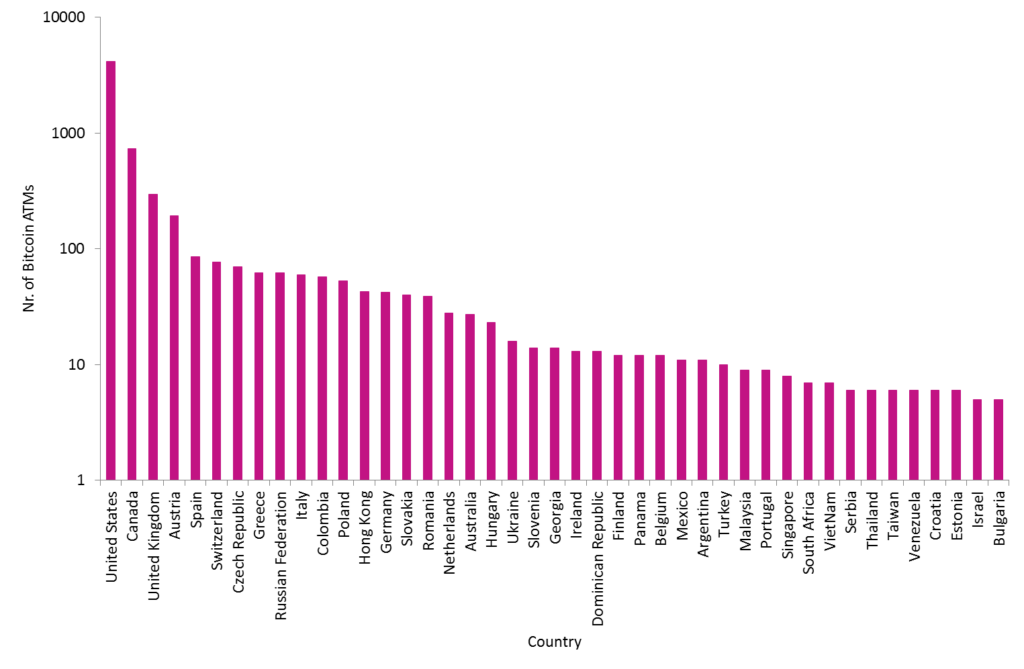 When it comes to financial modernisation, Africa has been lagging behind most of the world. However, even though unbanked and underbanked rates are still high, the average African is six times more likely to have a mobile digital wallet than the world average. Projects like Wala aim to tackle the problem of disproportionate transfer fees, which are currently disincentivising the poorest from using financial services. Wala also aims to enable this demographic to use peer-to-peer payments with speed and close to zero fees by implementing Ethereum for its smart contracts and Stellar for payment processing.
Latin America has a high number of cryptocurrency enthusiasts, with a 2019 Statista survey showing that 18% of respondents in both Brazil and Colombia either own or have used cryptocurrencies. Arguably the best case for mass blockchain adoption comes from Venezuela. The country has faced extreme economic woes this past decade, with inflation increasing to 1,698,488% in 2018. Therefore, many citizens have moved towards cryptocurrencies for their daily purchases, with Dash seeing particular success as a choice for many merchants.
Following the hype, bubble, bear market, and talks of either embracing or banning it, blockchain is now connecting with the global economy. A recent study by Cisco estimates that 10% of global GDP will be on a decentralised ledger by 2027. The US and Europe are moving slowly but steadily towards adoption, Asia and Latin America are embracing blockchain with rapid momentum, and Africa is discovering its potential. Blockchain is rapidly becoming an integral part of an increasingly connected world.