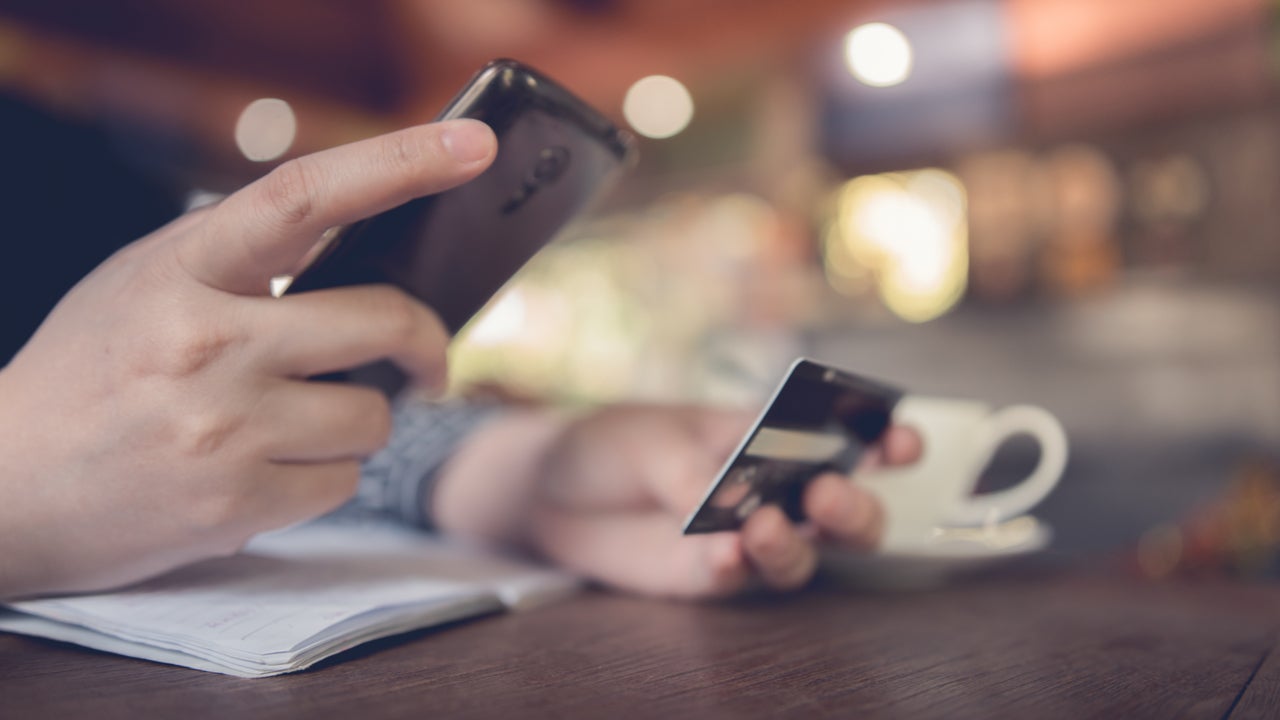 GlobalData research has found the top influencers in payments tech based on their performance and engagement online.
Using research from GlobalData's Influencer platform, Electronic Payments International has named ten of the most influential people and companies in payments tech on Twitter during Q2 2021.
Biggest influencers in payments tech: The top ten in Q2 2021
Max Keiser is the founder of Heisenberg Capital, an investment company focused on bitcoin and cryptocurrency related companies, and co-founder of Bitcoin Capital, a venture capital investment fund. He specialises in areas such as banking, brokerage, and financial technology.
Keiser also hosts a financial programme on Russia Today, an international news network. He previously served as anchor for a news and analysis programme called On the Edge hosted by Iran's Press TV.
Twitter followers: 321,790
GlobalData influencer score: 100
In extreme cases like global bank failure, #Bitcoin thrives while alts (ETH, XRP, GrimesCoin, etc) instantly trade at $0 pic.twitter.com/sL2v8sjrsK

— BITCOIN MAXIMALIST (@maxkeiser) June 5, 2021
Spiros Margaris is a payment tech consultant and venture capitalist. He is the founder, advisor and board member of Margaris Ventures, a venture capital and private equity firm. He is a board member and member of the executive committee of stc pay, a digital wallet developed by Saudi Arabia-based telecommunications company stc Group.
Magaris is also an advisory board member of GENTWO, which offers securitisation as a service to its B2B clients, and wefox Group, a digital insurance company.
Twitter followers: 109,947
GlobalData influencer score: 90
JPMorgan Issues Serious #Bitcoin Warning

As Ethereum, Binance's BNB, Cardano, XRP And Dogecoin Lose Billions https://t.co/NMPO7CHYPK #fintech #JPMorgan @BillyBambrough #crypto pic.twitter.com/R9sHx2rHnc

— Spiros Margaris (@SpirosMargaris) June 26, 2021
3. Balaji S. Srinivasan (@balajis)
Balaji S. Srinivasan is a payment tech consultant and angel investor of cryptocurrencies such as Bitcoin, Shrug Capital, Ethereum, Zcash, Cameo, and Soylent. He is also the co-founder and board member of Coin Center, a non-profit working towards developing policies for digital currencies.
Srinivasan previously served as the CTO of Coinbase, a cryptocurrency platform, and the CEO and founder of Earn.com, an online platform which allows users can earn money by replying to emails and completing tasks.
Twitter followers: 386,989
GlobalData influencer score: 76
Huge move by @nayibbukele and @JackMallers!

Every country that's not the USA or PRC will go crypto to retain sovereign transaction and communication channels. And so will tens of millions of American and Chinese citizens. https://t.co/Z7tgcjt9gZ

— Balaji Srinivasan (@balajis) June 5, 2021
Ari Paul is a blockchain consultant who currently serves as the CIO and managing partner of BlockTower Capital, a blockchain investment and trading firm managing a portfolio of cryptocurrencies. He regularly contributes to The Cryptocurrency Investor, a blog covering everything related to cryptocurrencies such as crypto governance, compliance to crypto lending, and crypto investments.
Paul also worked as a portfolio manager for the University of Chicago, where he handled a $140m hedge portfolio and assessed the risks of an endowment worth $7bn.
Twitter followers: 180,453
GlobalData influencer score: 67
ESG concerns, China bans, vague rumors of adverse European regulation. Real "FUD" that can impact price. Welcome to the crucible of holding cryptocurrencies along the adoption curve. My view on market isn't much changed, best guess of market top, middle of next year. https://t.co/rtNWoi2IxA

— Ari Paul ⛓️ (@AriDavidPaul) June 23, 2021
Erik Voorhees is the CEO and founder of ShapeShift, a crypto exchange platform that allows users to trade in more than 50 digital assets, including Bitcoin and Ethereum. He co-created Coinapult, a Bitcoin service company offering digital wallet services to both businesses and individuals.
Voorhees also co-founded SatoshiDICE, a Bitcoin gambling website that he sold to an undisclosed buyer in 2013 in first such acquisition in the blockchain industry. He also served as head of marketing at BitInstant, a Bitcoin exchange platform that allowed users to buy Bitcoin with cash.
Twitter followers: 489,301
GlobalData influencer score: 65
With our @THORChain integration, you can now trade the following *native un-wrapped* assets on @ShapeShift_io with no intermediary or KYC and zero commission fees.

– Bitcoin
– Bitcoin Cash
– Ethereum
– Tether
– USDC
– BinanceCoin
– & leading ERC20shttps://t.co/SV3H3QwzVV

— Erik Voorhees (@ErikVoorhees) May 15, 2021
Kyle Torpey is a blockchain consultant and journalist who has been covering news related to Bitcoin for more than five years. He has worked with numerous media outlets such as the Business Insider, Motherboard, and NASDAQ.
He also served as the editor-in-chief of Inside Bitcoins, a crypto and finance education website and has contributed to many publications such as the Bitcoin Magazine, Coin Journal, and CoinGecko.
Twitter followers: 49,231
GlobalData influencer score: 63
Toxic $USD maximalists will say promoting #bitcoin over the US dollar is anti-American.

I think there is a good opportunity to find a compromise by backing the dollar with $BTC.

— Kyle Torpey (@kyletorpey) June 16, 2021
Francis Pouliot is the CEO and founder of Bull Bitcoin, a Canadian Bitcoin trading company. An industry spokesperson, entrepreneur, and researcher of Bitcoin, Pouliot is also the CEO and creator of Satoshi Portal, a blockchain and Bitcoin exchange platform that offers services and applications related to Bitcoin.
He previously served as the CEO of Bylls, a Bitcoin payment processing company that was acquired by Satoshi Portal in 2015.
Twitter followers: 67,229
GlobalData influencer score: 63
Costa Rica is about to lose out to El Salvador of they don't jump on the Bitcoin Standard. I fear they are too beholden to the global fiat banksters thought. https://t.co/MUEsU7AO3p

— UNVACCINATED NAKED FACE (@francispouliot_) June 6, 2021
Alistair Milne is the co-creator and CIO of the Atlanta Digital Currency Fund, a hedge fund promoting investments in cryptocurrencies including Bitcoin, Ethereum, and Litecoin.
Milne is also an investor in OXIS Energy, a company dealing in lithium sulphur battery technology, and co-founder of Evosite, an agency that creates web, e-commerce, paid search, and mobile solutions.
Twitter followers: 95,826
GlobalData influencer score: 62
The largest #Bitcoin mining country is turning off all miners and Bitcoin doesn't care. Difficulty will adjust & it will continue to operate as normal.

People should think more about that.#antifragile

— Alistair Milne (@alistairmilne) June 23, 2021
Christopher Burniske is the co-founder of Placeholder, a venture capital company that promotes investments in blockchain networks and decentralised apps that run on a blockchain.
Burniske previously served as a blockchain products lead at ARK Investment Management, a financial services firm focusing on investments in technological innovation and research. He spearheaded the company's investment in bitcoin and is now on ARK's board of advisors.
Twitter followers: 173,687
GlobalData influencer score: 61
$BTC's reaction to inflation jitters has been interesting– shows me it's still more of a risk-asset than inflation-hedge. Long term crypto bull market remains intact.

— Chris Burniske (@cburniske) May 15, 2021
10. Chris Gledhill (@cgledhill)
Chris Gledhill is a freelance fintech expert and consultant with extensive experience across banking, future of financial services, and fintech. He has technical knowhow and business expertise across key technology areas such as artificial intelligence (AI), blockchain, deep learning, big data, biometrics, virtual reality, wearables, and mobile.
He previously served as the CEO of Secco Aura, a banking company dealing in fintech solutions and innovation, and as a digital banking innovation analyst for the Lloyds Banking Group.
Twitter followers: 76,617
GlobalData influencer score: 60
Bank of England Official: It's 'Probable' UK Will Launch a Digital Currency

– CoinDesk https://t.co/L5mtUv24gE #fintech pic.twitter.com/HGmVfcOwwB

— Chris Gledhill (@cgledhill) May 15, 2021
Methodology
GlobalData's influencer identification framework identifies influencers based on relevance; size of network, connections and followers; engagement levels with their content and analysis and input from sector experts. Influencers are then evaluated on a series of specific topic-related keywords used over the period and weighted by engagement metrics.