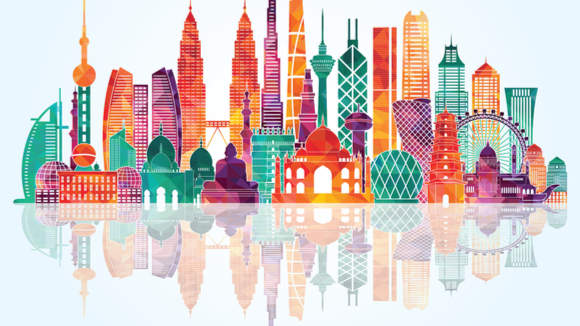 Payment fintechs in Western economies have typically started out with the aim of providing alternative payment methods that challenge traditional banks and payment providers.
In contrast, most successful payment Asian fintechs typically started out offering services that had nothing to do with financial products – the payments aspect simply evolved as a way to support the core business. This creates a significant barrier to entry for foreign players.
Companies like Square and Stripe from the US and Klarna and iZettle from Sweden all offered payment services when they initially launched, and have continued to focus on payments even after reaching a scale beyond even unicorn status.
Great examples of Asian fintech
However, the Asian payment environment has been so receptive to Asian fintech that many of the region's tech start-ups were pulled into offering a digital payment service.
Alipay started out in 1999 as an online commerce portal before launching its own escrow payment service in 2004, which evolved to become Alipay.
WeChat first appeared in 2011 as an instant messaging platform that later offered payment services integrated on the messaging platform.
Grab started out in 2012 as a taxi-hailing service and later added its mobile payment platform GrabPay.
Go-Jek and Line are other examples of tech start-ups that expanded to offer payment services in Asia. Successful start-ups ended up getting lured into the digital payment space, and many later branched out into micro loans and other digital finance products.
With large unbanked populations still defining some Asian markets – and with cash still the main payment tool – these tech start-ups were acutely aware of an unfilled customer need. They all needed a payment mechanism that let them offer their services seamlessly and efficiently. Since all their services revolve around smartphones it only made sense to add payment functionality to their core offering.
Western firms looking to muscle in on the Asian mobile payments scene need to realise the links that the incumbent services already have in their domestic markets and be realistic about the level of competition they will be facing in the region.