Diebold Nixdorf's Vynamic Payments is the next-generation payments processing software built to transform the future of payments.
Vynamic Payments is the perfect solution to help you modernize your payments processing. Watch this quick video presentation from the company to learn more.
Mindshare: Perspectives on Emerging Technology Trends
Tech disruption has caused the banking industry to evolve rapidly over the past decade. With cloud, open banking and APIs, we have seen traditional bricks and mortar establishments forced to react in order to stay relevant. And now as alternative payment types, as well as cryptocurrency begin to enter mainstream conversations, the industry has serious decision-making with regards to how they can sustain all these changes. Diebold Nixdorf's Mindshare series partners with industry thought leaders to share their perspectives on emerging technology trends.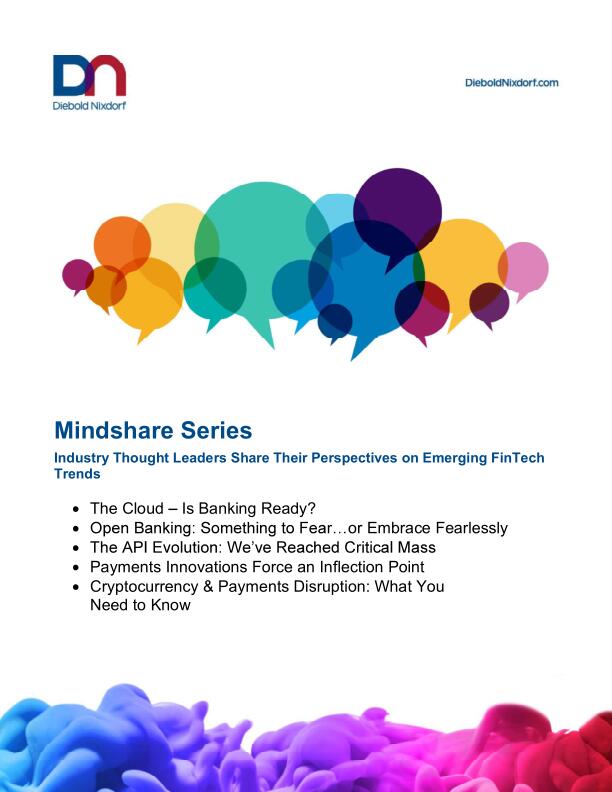 By clicking the "Submit" button above, you accept the Terms & Conditions and acknowledge that your data will be used as described in the Diebold Nixdorf Privacy Policy

We will also collect and use the information you provide for carefully considered and specific purposes, where we believe we have a legitimate interest in doing so, for example to send you communications about similar products and services we offer. We will always give you an option to opt out of any future communications from us. You can find out more about our legitimate interest activity in our privacy policy here. 'We' includes Verdict Media Limited and other GlobalData brands as detailed here.