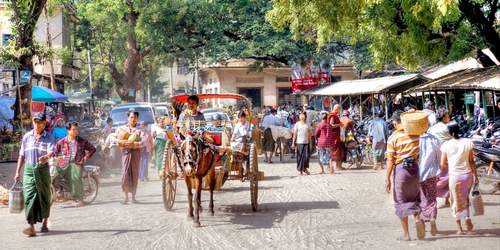 Vodafone hopes to bring the M-Pesa mobile payments technology to Myanmar if it wins a bid to operate a mobile network in the South East Asian country.
After years of isolation, Myanmar recently invited telcos to bid for two mobile telecommunications licences in the country where handset penetration is less than 10%.
Last week, the government announced a short-list of 12 contenders, including a joint bid from Vodafone and China Mobile.
According to the Financial Times, if it secures a license Vodafone intends to roll out a mobile money service based on M-Pesa. The system was first launched in Kenya with huge success, as of 2012 the service has more than 14 million active users since its launch in 2007, and is now making its way to other developing countries.
If winning the bid, Vodafone would be entering a market where Visa and MasterCard have only just begun working with local banks to build the country's ATM and point-of-sale networks.
In this respect, Nick Read, CEO for Africa, Middle East and Asia Pacific for Vodafone, told the FT that mobile money would be important for the country "given a banking sector that is under-developed".
Related Articles
Kenyan government to investigate M-Pesa transactions above $3,500